SM Entertainment Profile: History, Artists, and Facts


Official/Current Company Name: SM Entertainment Co., Ltd. (February 14th, 1995)
Previous Company Name: SM Studio/SM Planning
CEO: Lee Sung-su and Tak Young-jun
Founder: Lee Soo-man
Founding Date: 1989 (Reestablished in February 14th, 1995)
Address: SM Entertainment 423, Apgujeong-ro, Gangnam-gu, Seoul, Korea
SM Entertainment Official Accounts:
Company Website: SM Entertainment
Artist Website: SMTOWN
Facebook: SMTOWN
Twitter: SMTOWN
Youtube: SMTOWN
Weibo: SMTOWN
SM Entertainment Artists:*
Fixed Groups:
The Blue


Debut Date: 1992
Status: Disbanded
Date of Inactivity at SM: 2009
Members: Son Ji-chang and Kim Min-joong
Subunits:–
Website:–
Tin Tin Five


Debut Date: 1993
Status: Disbanded
Date of Inactivity at SM: 2010
Members: Pyo In-bong, Lee Woong-ho, Hong Rok-ki, Lee Dong-woo, and Kim Kyungsik
Subunits:–
Website:–
Major


Debut Date: 1994
Status: Disbanded
Date of Inactivity at SM: 1994
Members: Lim Bum-jun, Seo Yeon-su, and Yu Han-jin
Subunits:–
Website:–
J&J


Debut Date: August 1994
Status: Disbanded
Date of Inactivity at SM: 1994
Members: Kang Jun-shik and Kim Ju-hyun
Subunits:–
Website:–
H.O.T


Debut Date: September 7th, 1996
Status: Disbanded
Date of Inactivity at SM: May 2001
Members: Heejun, Woohyuk, Tony, Kangta, and Jaewon.
Subunits:–
Website:–
S.E.S


Debut Date: November 1st, 1997
Status: Disbanded
Date of Inactivity at SM: December 2002 (Reunited Briefly in 2017)
Members: Bada, Eugene, Shoo
Subunits:–
Website:–
Shinhwa


Debut Date: March 24th, 1998
Status: Active
Date of Inactivity at SM: 2003
Current Company: Shinhwa Company
Members: Eric, Lee Min Woo, Dongwan, Hyesung, Junjin and Andy
Subunits:–
Website: Shinhwa Company
Fly to the Sky


Debut Date: November 21st, 1998
Status: Active
Date of Inactivity at SM: November 2004
Current Company: H2 Media
Members: Brian Joo and Hwanhee
Subunits:–
Website:–
Sugar


Debut Date: December 18, 2001
Status: Disbanded
Date of Inactivity at SM: December 20, 2006
Members: Ayumi Lee, Hye Seung, Harin, Hwang Jung-eum, and Park Soo-jin
Subunits:–
Website:–
Isak N Jiyeon


Debut Date: September 2002
Status: Disbanded
Date of Inactivity at SM: 2004
Members: Isak and Jiyeon (The Grace)
Subunits:–
Website:–
Black Beat


Debut Date: November 3rd, 2002
Status: Disbanded
Date of Inactivity at SM: 2006
Members: Lee So-min, Hwang Sang-hoon, Jung Ji-hoon, Shim Jae-won, and Jang Jin-young
Subunits:–
Website:–
TVXQ/DBSK


Debut Date: December 26th, 2003
Status: Active
Active Members: Yunho and Changmin
Former Members: Jaejoong, Yoochun, and Junsu
Subunits:–
Website: TVXQ.SMTOWN
TraxX


Debut Date: July 20th, 2004
Status: Disbanded
Date of Inactivity at SM: April 2019
Members in the Final Lineup: Jay, Jungmo, and Ginjo.
Former Members: Rose Minwoo, Attack Jungwoo, Xmas Jungmo, and Ginjo.
Subunits:–
Website: TraxX.SMTOWN
The Grace


Debut Date: April 29th, 2005
Status: Inactive
Date of Inactivity at SM: December 2011
Active Members: Lina
Former Members: Stephanie, Dana and Sunday
Subunits:
Dana&Sunday (2011)- Dana and Sunday
Website: The Grace.SMTOWN
Super Junior


Debut Date: November 6th, 2005
Status: Active
Current Company: Label SJ (Company under SM Entertainment)
Active Members: Leeteuk, Heechul, Yesung, Shindong, Eunhyuk, Siwon, Donghae, Ryeowook, and Kyuhyun
Inactive Members: Zhoumi(Super Junior M) and Sungmin
Former Members: Kangin, Henry(Super Junior M), Hangeng, and Kibum
Subunits:
Super Junior K.R.Y (2006)– Kyuhyun, Ryeowook, and Yesung
Super Junior T (2007)– Leeteuk, Heechul, Shindong, Sungmin, and Eunhyuk
Super Junior M (2008)– Sungmin, Eunhyuk, Siwon, Zhoumi, Donghae, Ryeowook, and Kyuhyun
Super Junior H (2008)– Leeteuk, Yesung, Shindong, Sungmin, and Eunhyuk
Super Junior D&E (2011)– Donghae and Eunhyuk
Websites: Super Junior.SMTOWN, Super Junior K.R.Y.SMTOWN, Super Junior T.SMTOWN, Super Junior M.SMTOWN, Super Junior Happy.SMTOWN, Super Junior D&E.SMTOWN
Girls' Generation


Debut Date: August 5th, 2007
Status: Active
Active Members: Taeyeon, Yuri, Hyoyeon, Sunny, Yoona, Tiffany, Sooyoung, and Seohyun
Members No Longer Under SM: Tiffany, Sooyoung, and Seohyun
Former Members: Jessica
Subunits:
Girls' Generation-TTS (2012)- Taeyeon, Tiffany, and Seohyun
Girls' Generation-Oh!GG (2018)- Sunny, Taeyeon, Yoona, Yuri and Hyoyeon
Websites: Girls' Generation.SMTOWN, Girls' Generation-Oh!GG.SMTOWN, Girls' Generation-TTS.SMTOWN
SHINee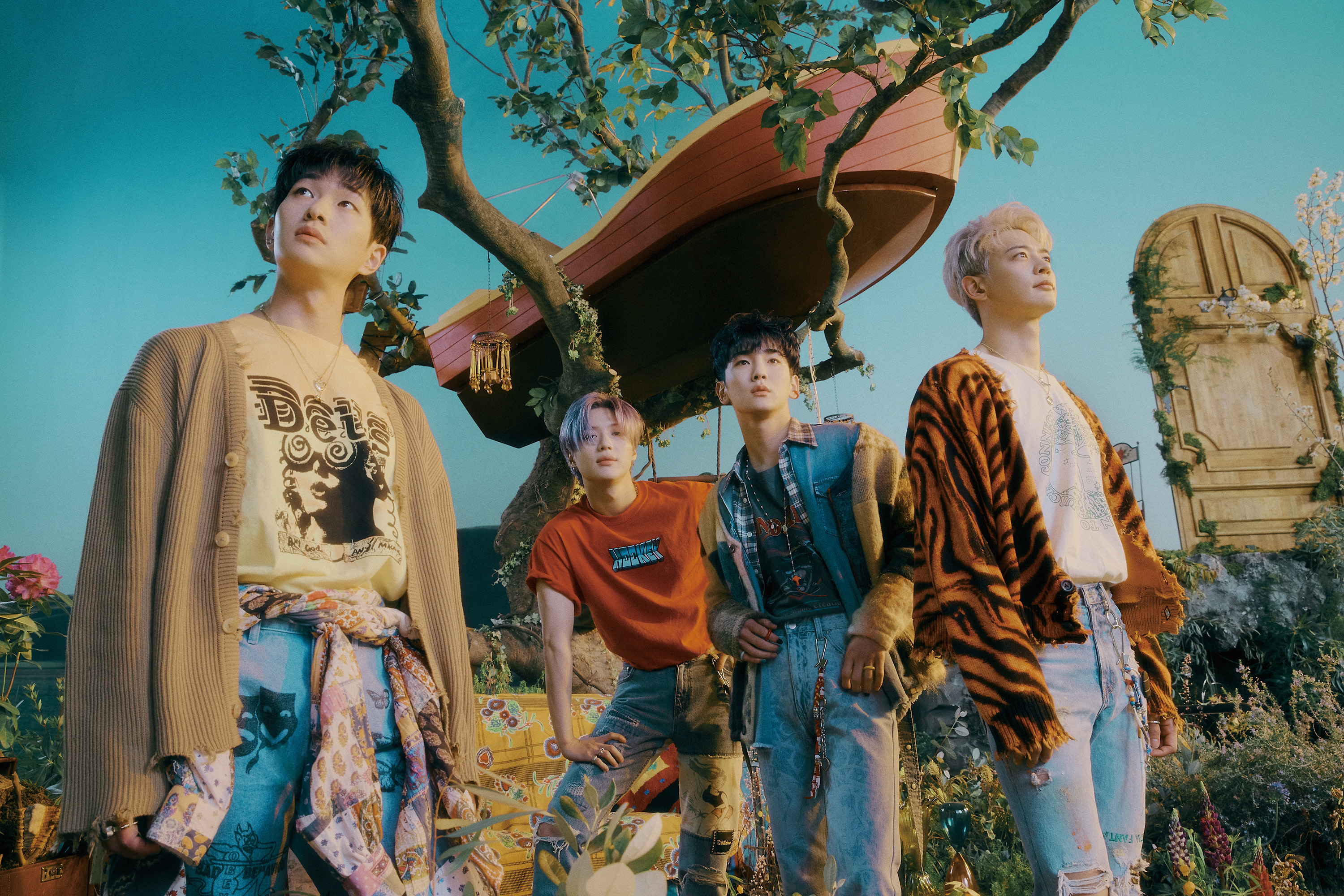 Debut Date: May 25th, 2008
Status: Active
Active Members: Onew,,Key, Minho, and Taemin
Member for Eternity: Jonghyun
Subunits:–
Website: SHINee.SMTOWN
f(x)


Debut Date: September 5th, 2009
Status: Inactive
Date of Inactivity at SM: September 2019
Members No Longer Under SM: Amber, Victoria, Krystal, and Luna.
Member for Eternity/Former Member: Sulli
Subunits:–
Website: f(x).SMTOWN
EXO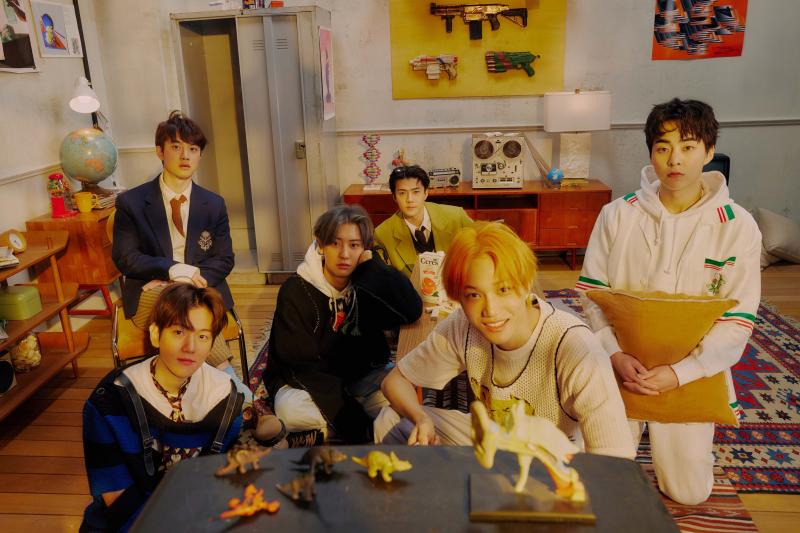 Debut Date: April 8th, 2012
Status: Active
Active Members: Xiumin, Lay, D.O,  Kai, and Sehun
Members on Military Hiatus: Suho, Baekhyun, Chanyeol, and Chen
Former Members: Kris, Luhan, and Tao
Subunits:
EXO-K (2012): Suho, Baekhyun, Chanyeol, D.O, Kai, and Sehun
EXO-M (2012): Kris, Xiumin, Luhan, Lay, Chen, and Tao
EXO-CBX (2016): Xiumin, Baekhyun, and Chen
EXO-SC (2019): Chanyeol and Sehun
Websites: EXO.SMTOWN, EXO-CBX.SMTOWN, EXO-SC.SMTOWN
Red Velvet


Debut Date: August 1st, 2014
Status: Active
Members: Irene, Wendy, Seulgi, Joy, and Yeri
Subunits:
IRENE & SEULGI (July 6th, 2020)- Irene and Seulgi
Website: Red Velvet.SMTOWN
NCT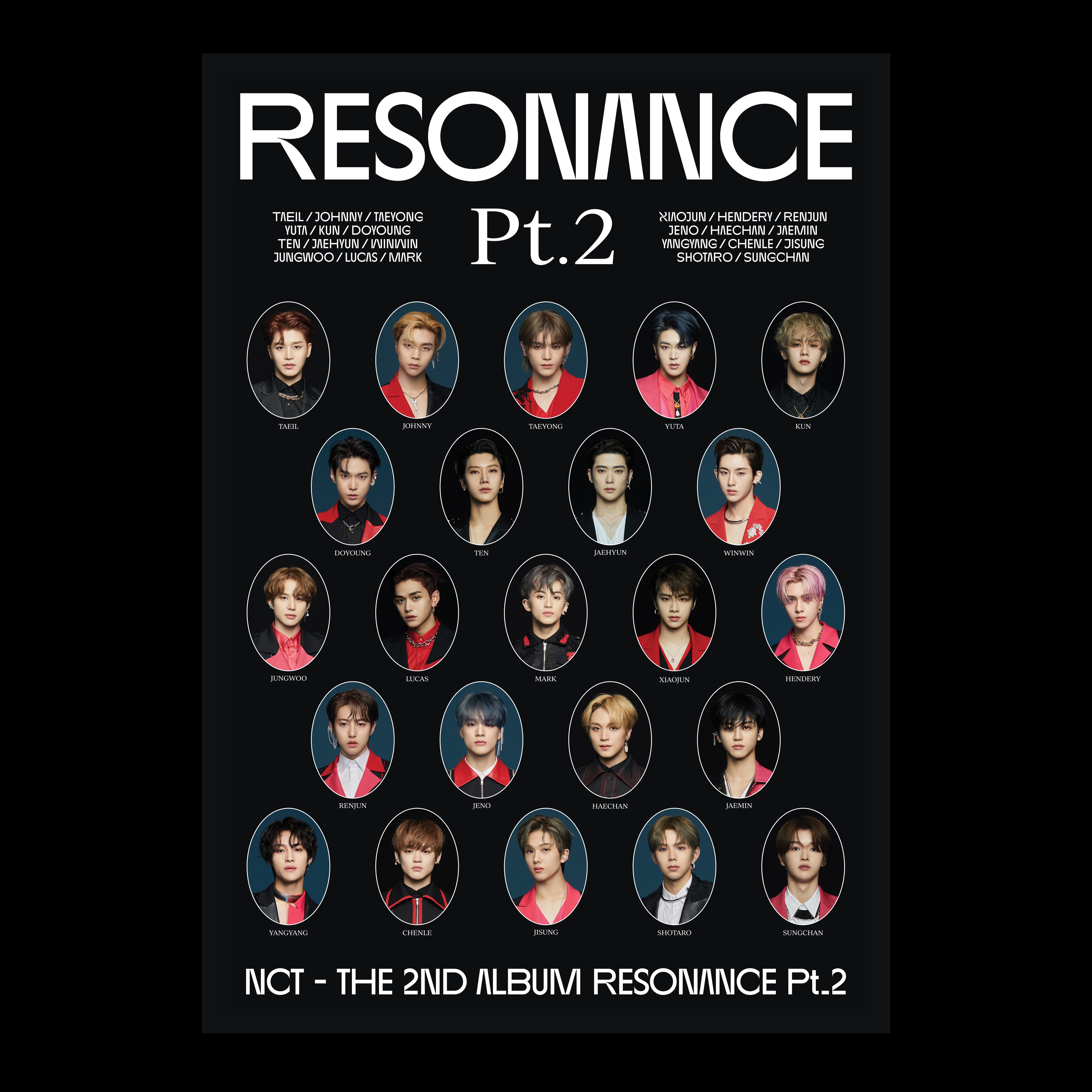 Debut Dates:
NCT U–April 9th, 2016
NCT 127–July 7th, 2016
NCT Dream–August 25th, 2016
WayV–January 17th, 2019
Status: Active
Members: Taeil, Johnny, Taeyong, Yuta, Kun, Doyoung, Ten, Jaehyun, Winwin, Jungwoo, Lucas, Mark, Xiao Jun, Hendery, Renjun, Jeno, Haechan, Jaemin, Yangyang, Shotaro, Sungchan, Chenle, and Jisung.
Subunits:
NCT U (2016): Taeil, Taeyong, Kun, Ten, Doyoung, Jaehyun, Winwin, Jungwoo, Lucas, Mark, Haechan, Shotaro, and Sungchan.
NCT 127 (2016): Taeil, Johnny, Taeyong, Yuta, Doyoung, Jaehyun, Winwin(Inactive), Jungwoo, Mark, and Haechan
NCT Dream (2016): Mark, Renjun, Jeno, Haechan, Jaemin, Chenle, and Jisung
WayV (2019): Kun, Ten, Winwin, Lucas, Xiaojun, Hendery, and Yangyang
WayV-Kun & Xiaojun (2021): Kun and Xiaojun
WayV-TEN & Yangyang (2021): Ten and Yangyang
WayV-Lucas & Hendery (2021): Lucas and Hendery
Websites: NCT.SMTOWN, NCT 127.SMTOWN, NCT Dream.SMTOWN, WayV.SMTOWN
æspa


Debut Date: November 17th, 2020
Status: Active
Members: Karina, Giselle, Winter, and Ningning
Subunits:–
Website: aespa.SMTOWN
Project/Collaboration Groups:
SM the Ballad


Debut Date: November 29th, 2010
Status: Inactive
Active Members: Taeyeon (Girls' Generation), Yesung (Super Junior), Zhoumi (Super Junior M), Changmin (TVXQ), and Chen (EXO)
Former Members: Jay (TraxX), Kyuhyun (Super Junior), Zhang Liyin, Krystal (f(x)), and Jinho (PENTAGON)
Member for Eternity: Jonghyun (SHINee)
Website: SM the Ballad.SMTOWN
M&D


Debut Date: June 22nd, 2011
Status: Disbanded
Date of Inactivity at SM: April 30th, 2019
Members: Heechul (Super Junior) and Jungmo (TraxX)
Website: M&D.SMTOWN
Younique Unit


Debut Date: October 2012
Status: Inactive
Date of Inactivity at SM 2012
Members: Eunhyuk (Super Junior), Henry (Super Junior M), Hyoyeon (Girls' Generation), Taemin (SHINee), and Kai and Luhan (EXO).
Website:–
SM the Performance


Debut Date: December 2012
Status: Active
Members: Yunho (TVXQ), Eunhyuk and Donghae (Super Junior), Hyoyeon (Girls' Generation), Irene and Seulgi (Red Velvet), Lay and Kai (EXO), Minho and Taemin (SHINee), Taeyong, Yuta, Ten, Jaehyun, Mark, and Haechan (NCT).
Website:–
Toheart


Debut Date: March 2014
Status: Inactive
Date of Inactivity at SM: 2014
Additional Company: Woollim Entertainment
Members: Key (SHINee) and Woohyun (Infinite)
Website:–
Super M


Debut Date: October 4th, 2019
Status: Active
Members: Baekhyun and Kai (EXO), Taemin (SHINee), Taeyong, Ten, Lucas, and Mark (NCT)
Website: Super M Official
Solo Artists:**
Hyun Jin-young


Debut Date: April 1st, 1990
Status: Left SM
Date of Inactivity at SM: 1993
Current Company: SidusHQ
Groups:–
Website:–
Han Dong-jun


Debut Date: 1991
Status: Left SM
Date of Inactivity at SM: 1993
Groups:–
Website:–
Kim Gwang-jin


Debut Date: 1991
Status: Left SM
Date of Inactivity at SM: 1993
Groups:–
Website:–
Kim Min-jong


Debut Date: March 1992
Status: Currently an actor under SM
Groups: The Blue
Website: minjong
Yoo Young-jin


Debut Date: 1993
Status: Currently only a producer under SM
Groups:–
Website:–
BoA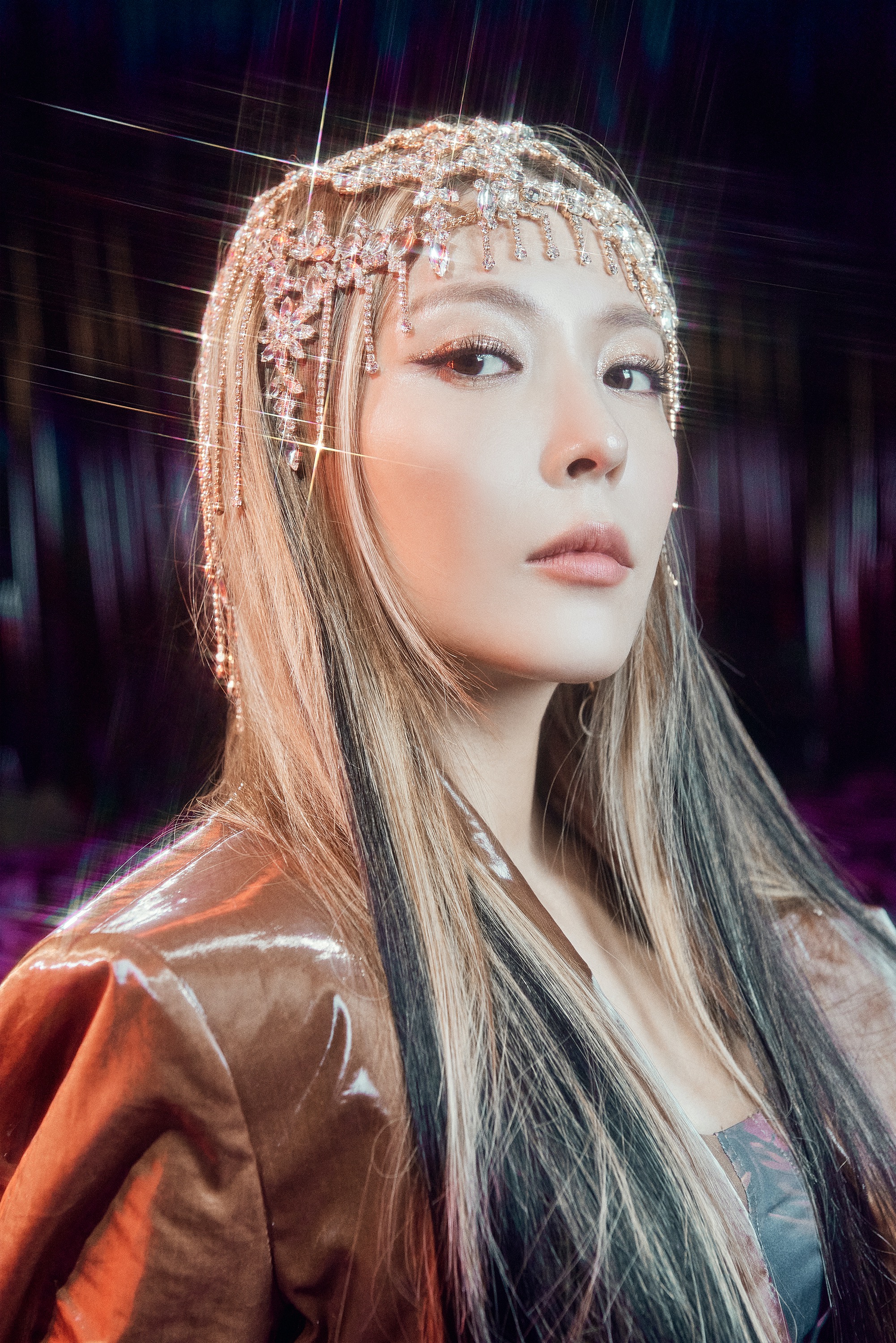 Debut Date: August 25th, 2000
Status: Active
Group:–
Website: BoA.SMTOWN
Kangta


Debut Date: March 2001
Status: Active
Group: H.O.T
Website: Kangta.SMTOWN
Jang Na-ra


Debut Date: June 18th, 2001
Status: Left SM
Date of Inactivity at SM: 2004
Current Company: Rawon Culture
Groups:–
Website: narajjang
Dana


Debut: September 10, 2001
Status: Left SM
Date of Inactivity at SM: July 2020
Group: The Grace (Subunit: Dana&Sunday)
Website:–
Chu Ga-yeoul


Debut Date: August 29th, 2002
Status: Hiatus
Group:–
Website:–
Sunday


Debut Date: 2004
Status: Left SM
Date of Inactivity at SM: January 20th, 2021
Group: The Grace (Subunit: Dana&Sunday)
Website:–
Zhang Liyin


Debut Date: September 8th, 2006
Status: Left SM
Date of Inactivity at SM: April 2017
Current Company: Show City Times (China)
Group: SM the Ballad
Website: Zhang Liyin.SMTOWN
J-Min


Debut Date: 2007
Status: Active
Group:–
Website: J-Min.SMTOWN
Henry


Debut Date: June 7th, 2013
Status: Left SM
Date of Inactivity at SM: April 30th, 2018
Current Company: Monster Entertainment Group
Group: Super Junior (Sub Unit: Super Junior M), Younique Unit
Website: Monster Group.Henry
Lee Dong-woo


Debut Date: November 14th, 2013
Status: Active
Group: Tin Tin Five
Website: Lee Dong-woo.SMTOWN
Taemin


Debut Date: August 18th, 2014
Status: Active
Groups: SHINee, Super M, SM the Performance, Younique Unit
Website: Taemin.SMTOWN
Zhoumi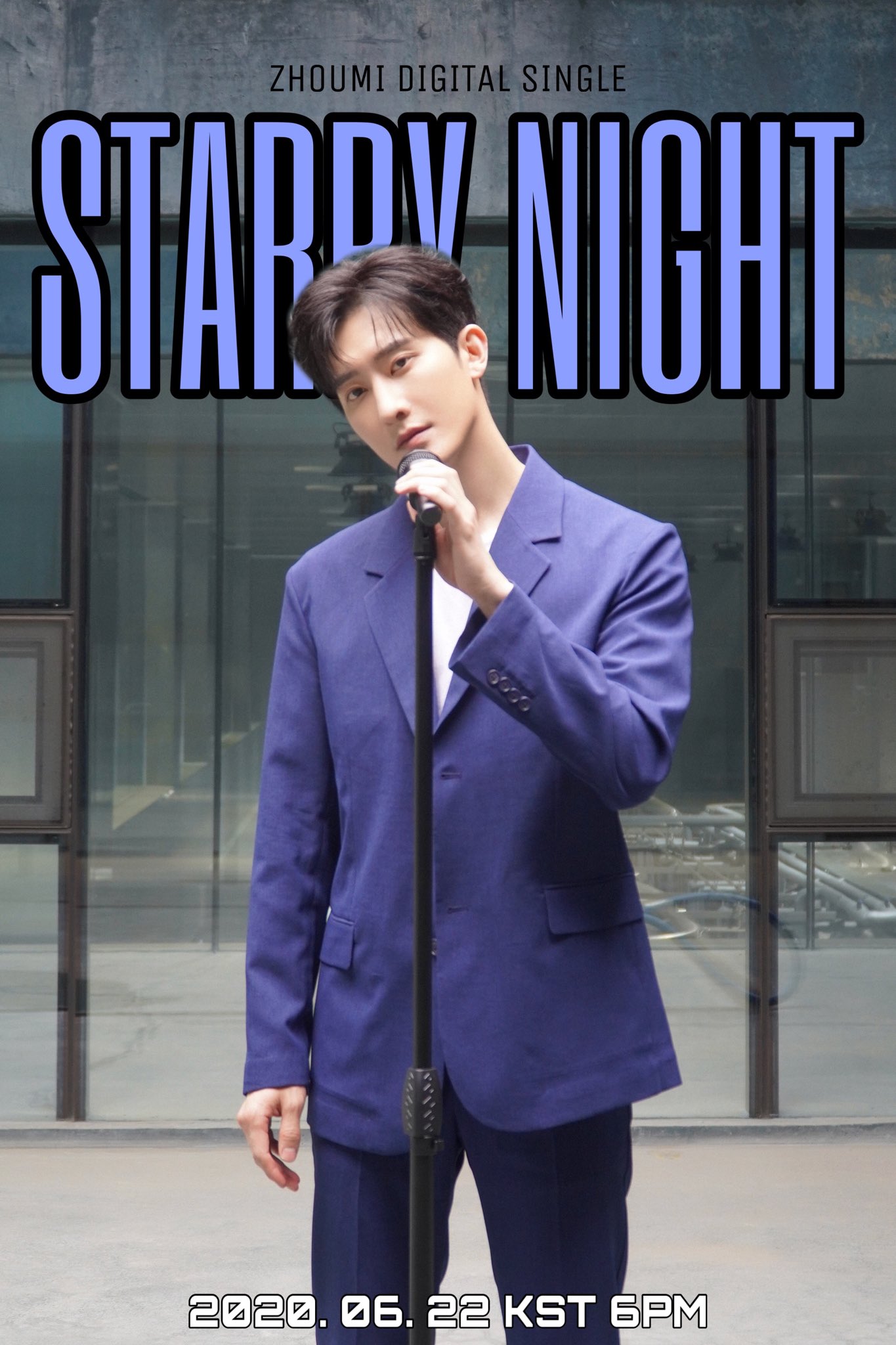 Debut Date: October 31st, 2014
Status: Active
Subsidiary: SJ Label
Groups: Super Junior (Sub Unit: Super Junior M), SM the Ballad
Website: Zhoumi.SMTOWN
Kyuhyun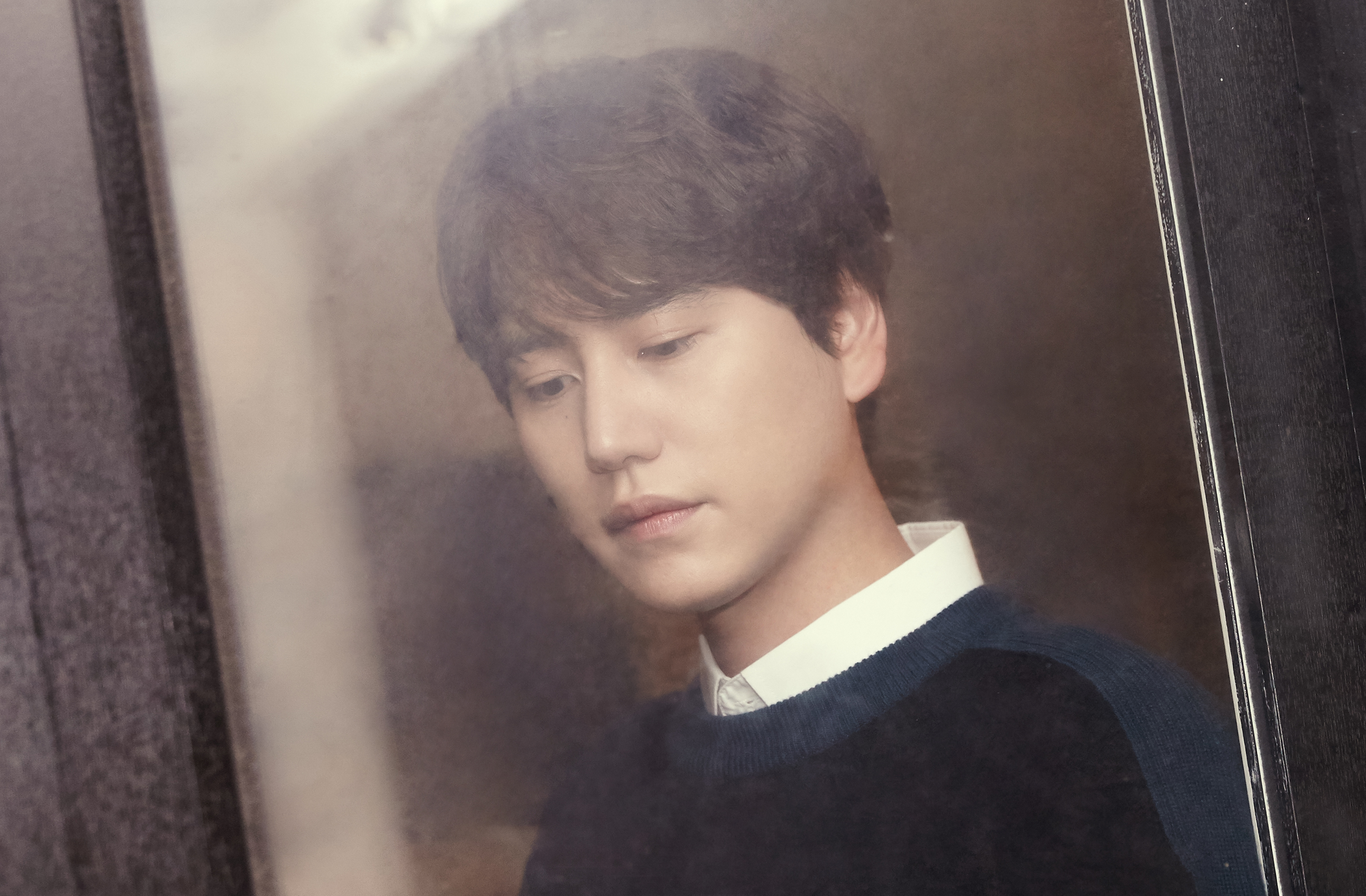 Debut Date: November 13th, 2014
Status: Active
Subsidiary: SJ Label
Groups: Super Junior (Sub Units: Super Junior K.R.Y and Super Junior M), SM the Ballad
Website: Kyuhyun.SMTOWN
Jonghyun


Debut Date: January 12th, 2015
Status: Soloist for Eternity
Group: SHINee, SM the Ballad
Website: Jonghyun.SMTOWN
Amber


Debut Date: February 16th, 2015
Status: Left SM
Date of Inactivity at SM: September 2019
Current Company: Steel Wool Entertainment (Worldwide but based in the USA)
Group: f(x)
Website: Amber.SMTOWN
U-Know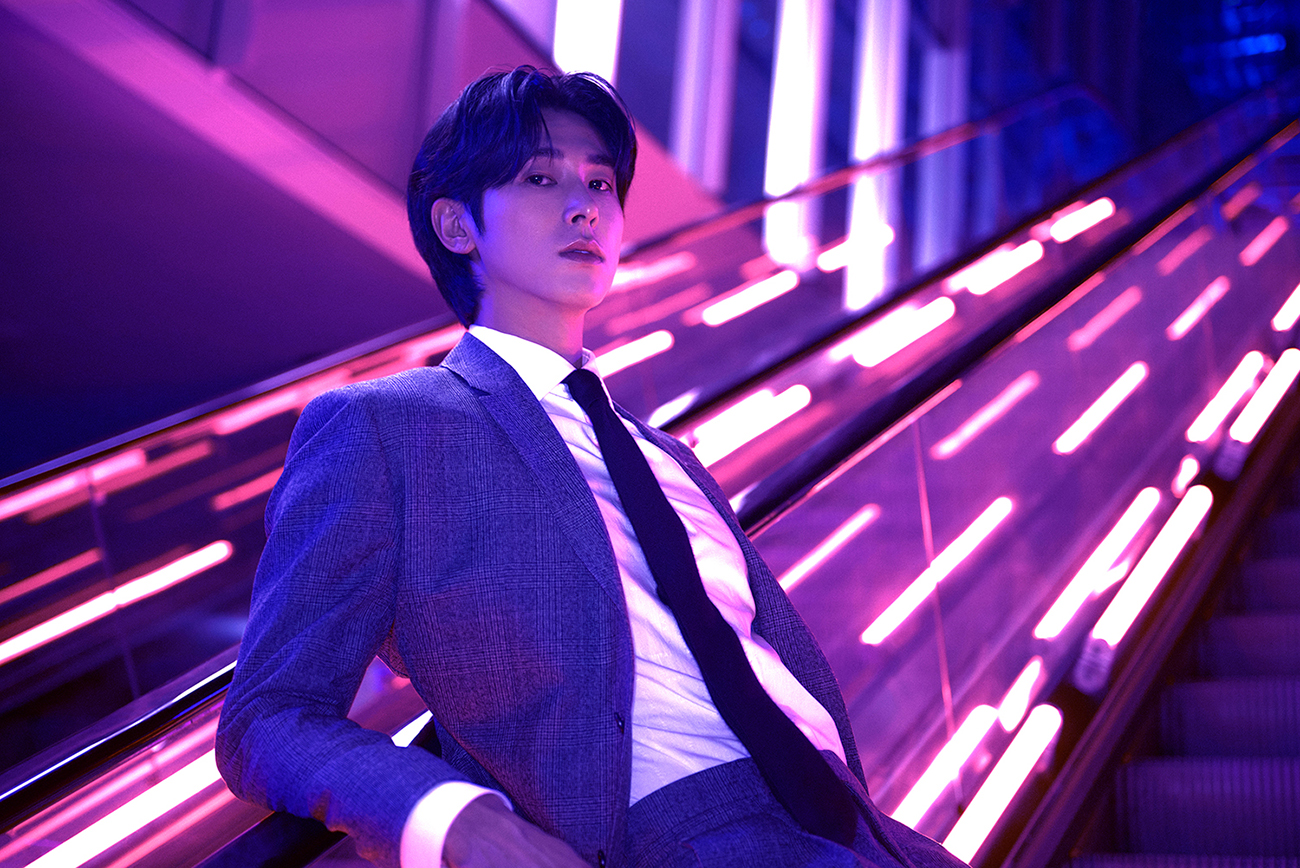 Debut Date: May 25th, 2015
Status: Active
Group: TVXQ, SM the Performance
Website: U-Know.SMTOWN
Taeyeon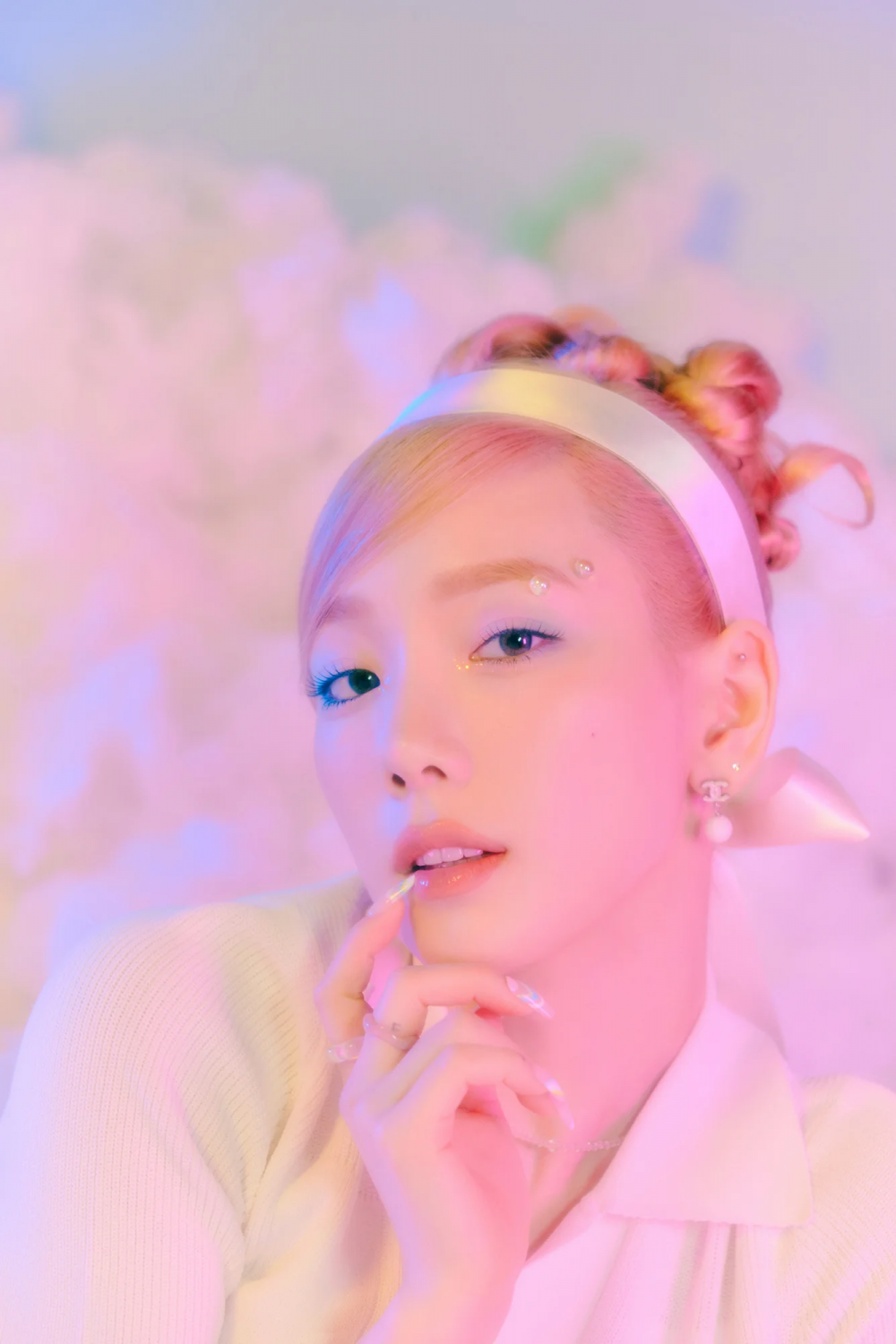 Debut Date: October 7th, 2015
Status: Active
Groups: Girls' Generation (Sub Units: Girls' Generation-Oh!GG, Girls' Generation-TTS) , SM the Ballad
Website: Taeyeon.SMTOWN
Ryeowook


Debut Date: January 28th, 2016
Status: Active
Subsidiary: SJ Label
Group: Super Junior (Sub Units: Super Junior K.R.Y and Super Junior M)
Website: Ryeowook.SMTOWN
Yesung


Debut Date: April 19th, 2016
Status: Active
Subsidiary: SJ Label
Groups: Super Junior (Sub Units: Super Junior K.R.Y and Super Junior H), SM the Ballad
Website: Yesung.SMTOWN
Tiffany


Debut Date: May 11th, 2016
Status: Left SM
Date of Inactivity at SM: October 9th, 2017
Current Company: Paradigm Talent Agency (USA)
Group: Girls' Generation (Sub Unit: Girls' Generation-TTS)
Website: tiffanyyoung.com
LUNA


Debut Date: May 31st, 2016
Status: Left SM
Date of Inactivity at SM: September 5th, 2019
Current Company: Humap Contents
Group: f(x)
Website:–
Yoona


Debut Date: August 4th, 2016
Status: Active
Group: Girls' Generation (Sub Unit: Girls' Generation-Oh!GG)
Website: Yoona.SMTOWN
Lay


Debut Date: October 28th, 2016
Status: Active
Groups: EXO, SM the Performance
Website: Lay.SMTOWN
Hyoyeon/HYO


Debut Date: December 1st, 2016
Status: Active
Groups: Girls' Generation (Sub Unit: Girls' Generation-Oh!GG), SM the Performance, Younique Unit
Website: Hyoyeon.SMTOWN
Yuri


Debut Date: October 4th, 2018
Status: Active
Group: Girls' Generation (Sub Unit: Girls' Generation-Oh!GG)
Website: Yuri.SMTOWN
Key


Debut Date: November 6th, 2018
Status: Active
Groups: SHINee, Toheart, SM the Performance
Website: Key.SMTOWN
Onew


Debut Date: December 5th, 2018
Status: Active
Group: SHINee
Website: Onew.SMTOWN
Chen


Debut Date: April 1st, 2019
Status: Military Hiatus
Groups: EXO, SM the Ballad
Website: Chen.SMTOWN
Sulli


Debut Date: June 29th, 2019
Status: Soloist for Eternity
Groups: f(x)
Website:–
Heechul


Debut Date: April 13th, 2019
Status: Active
Subsidiary: SJ Label
Groups: Super Junior (Sub Unit: Super Junior T), M&D
Website: Heechul.SMTOWN
Baekhyun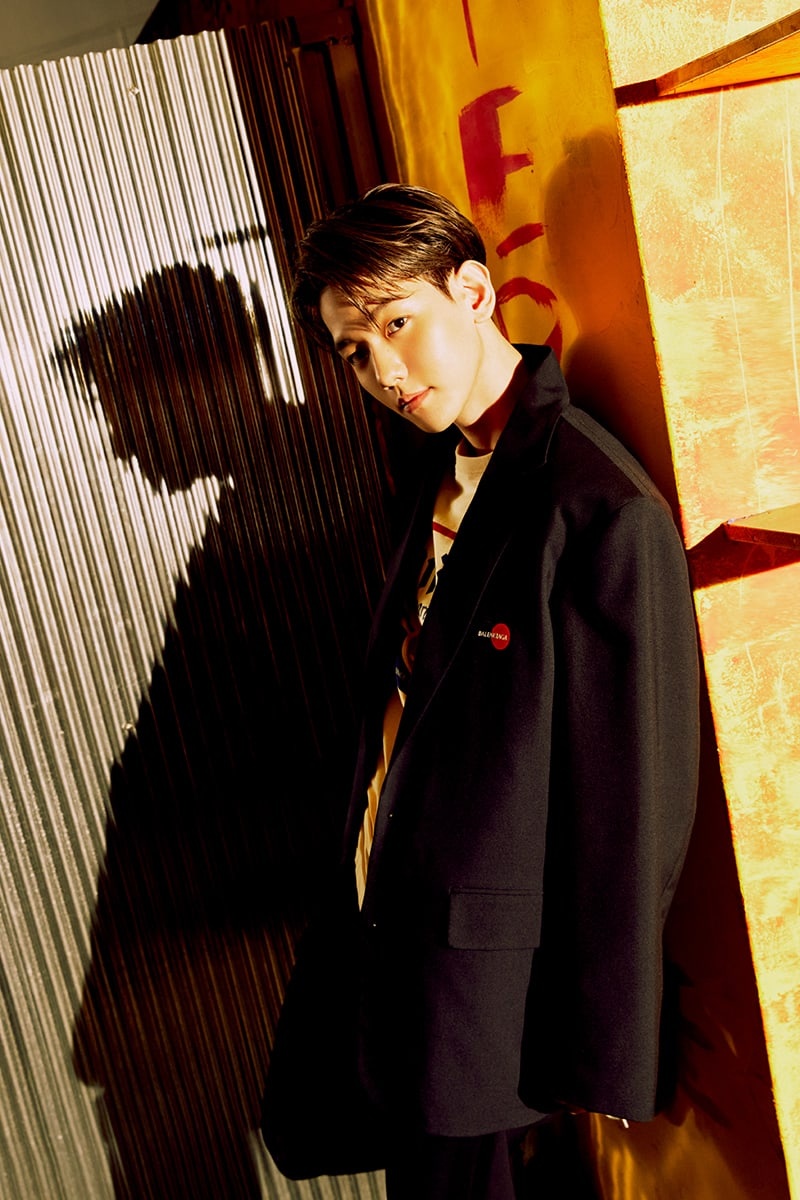 Debut Date: July 10th, 2019
Status: Military Hiatus
Groups: EXO, Super M
Website: Baekhyun.SMTOWN
Sungmin


Debut Date: November 22nd, 2019
Status: Active
Subsidiary: SJ Label
Group: Super Junior (Sub Units: Super Junior T, Super Junior M, and Super Junior H)
Website: Sungmin.SMTOWN
Donghae


Debut Date: February 10th, 2020
Status: Active
Subsidiary: SJ Label
Group: Super Junior (Sub Units: Super Junior M and Super Junior D&E)
Website: Donghae.SMTOWN
Suho


Debut Date: March 30th, 2020
Status: Military Hiatus
Group: EXO
Website: Suho.SMTOWN
Max


Debut Date: April 2020
Status: Active
Groups: TVXQ, SM the Ballad
Website: Max.SMTOWN
Kai


Debut Date: November 30th, 2020
Status: Active
Groups: EXO, Younique Unit, SM the Performance, and Super M
Website: Kai.SMTOWN
Wendy


Debut Date: April 5th, 2021
Status: Active
Groups: Red Velvet
Website: Wendy.SMTOWN
Joy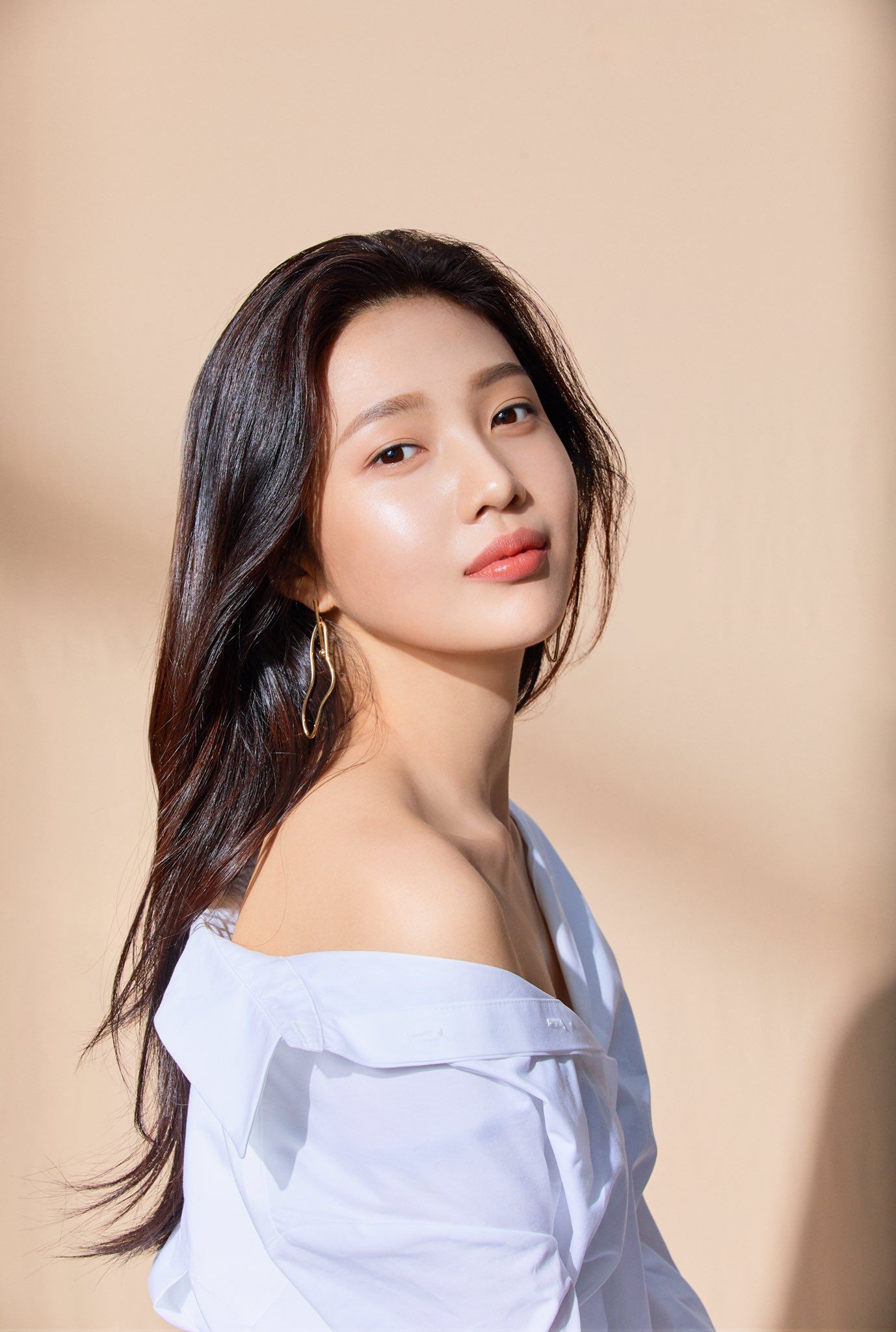 Debut Date: May 31st, 2021
Status: Active
Groups: Red Velvet
Website: Joy.SMTOWN
D.O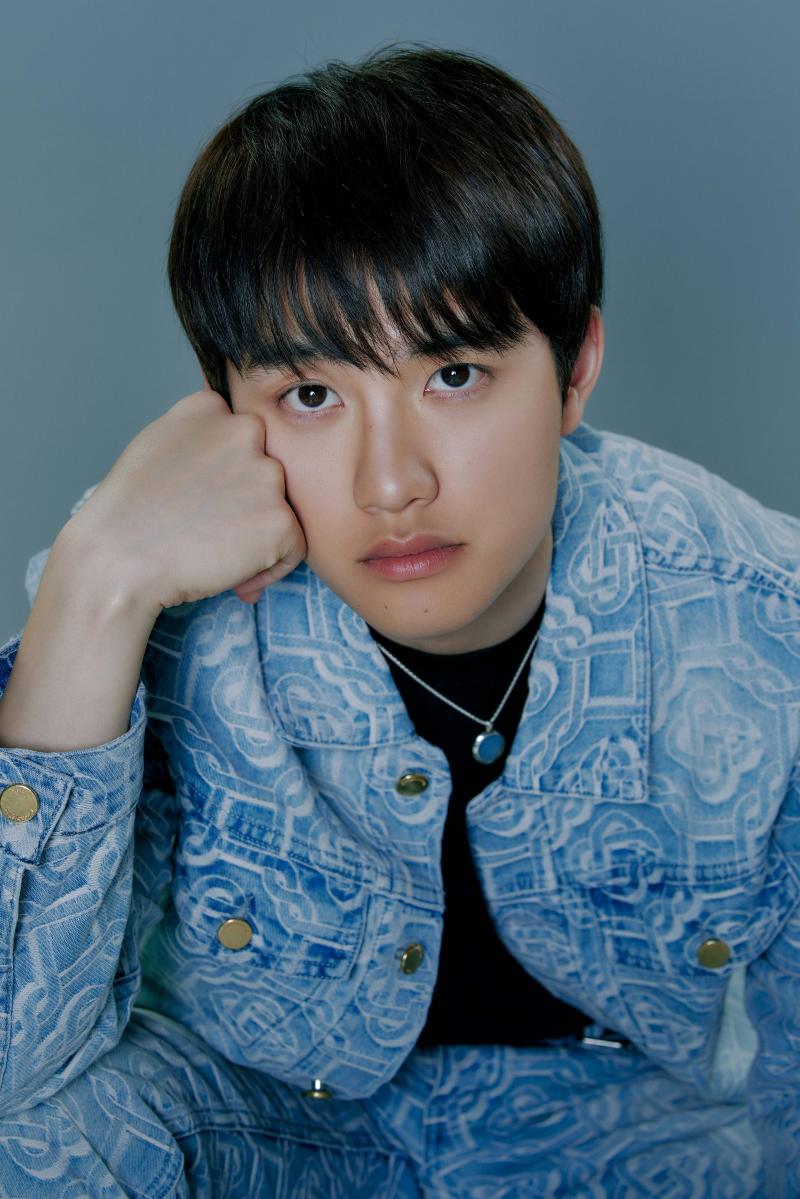 Debut Date: July 26th, 2021
Status: Active
Groups: EXO
Website: D.O.SMTOWN
SM Entertainment Artists Who Did Not Debut Under SM:
-Lee Ji-hoon

Artists Under SM Entertainment Subsidiaries, Divisions, and Group Companies:
Mystic Story (2017):
Billlie
-Mystic89 (Subsidiary):
Jongshin Yoon, Wonsun Joe, Jaejung Parc, Lucy, SEO, Gian84, Hareem, Jung-in, Sangdon Park, Suhyun Kim, Yongchul Kim, Youngjoo Oh, Jungchi Cho, Jinwoon Jeong, Taejin Son, Ji Sang, Jinsoo Kim, Shinchreem, Eddy Kim, PERC%NT, Jiyoun Lee, and Je Woong Yang.
-APOP (Subsidiary):
Brown Eyed Girls, Minseo, Jea, Miryo, and Gain.
All I Know Music (Subsidiary):
Giant Pink, Bray, Duckbae, and Sohlhee.
Million Market (2018):
MC Mong, Suran, Penomeco (2018-2020), ChinChilla, Moon, Woo Tae Woon, and Jiselle.
-"off the" (Subsidiary):
CHANCELLOR and Jiselle
-ATM (Subsidiary):
Coogie
-Rhythment (Subsidiary):
Lim Chae Eon, Lily, Park Do Ha, Highcolor, and Sungdam.
SM Culture & Contents (2012):
Sung Kwang Park and Defconn.
-Woolim Entertainment (Subsidiary from 2013-2016):
Infinite (Sub Unit: Infinite F), Lovelyz, Golden Child, Rocket Punch, Nam Woo Hyun, Kim Sung Kyu, Kei, Jang Dong Woo, JOO, and W Project.
Baljunso (2014):
HLIN, Wasted Johnny's, and Sinchon Tigers.
Label SJ (2015):
Super Junior (Sub Units: Super Junior K.R.Y, Super Junior-T, Super Junior-M, Super Junior-Happy, Super Junior-D&E), Zhou Mi, Kyuhyun, Ryeowook, Yesung, Heechul, Sungmin, Donghae, and Kangin.
ScreaM Records (2016):
DJ Hyo, Ginjo, Imlay, and Raiden.
Label V (2019):
WayV
BM Entertainment (2001):
M.I.L.K
Cid.K Entertainment (2002):
Shinvi
SM Entertainment Indonesia (2019):
Rossa
Other SM Entertainment Subsidiaries, Divisions, and Group Companies:
–SM Entertainment Japan Inc. (2001)
-SM Entertainment USA Inc. (2008)
-SM Brand Marketing (2008)
-SM F&B Development (2008)
-SM Amusement (2008)
-SM True Co., Ltd (2011)
–Dream Maker Entertainment (2012)
-SM Entertainment Beijing Co., Ltd (2012)
-SM Mobile Communications (2015)
–galaxiaSM (2015)
–ESteem (2015)
-SM Planner (2017)
–everysing (2017)
–KEYEAST (2018)
–SM Life Design Group (Since 2018)
* Only groups and solo artists who debuted under SM or SM sub-labels (Studio J) will be featured on this profile.  Artists who debuted under a subsidiary (Company already established before merging with SM) will be featured on their own company's profile.
** Only artists who have released physical or digital albums will be listed as soloist, this does not include SM Stations.
Profile Made By ♥LostInTheDream♥
Who Is Your Favorite SM Entertainment Artist?
Are you a fan of SM Entertainment and its artists? Who is your favorite SM Entertainment artist? Feel free to comment below! 🙂