Jaemin (NCT) Profile: Jaemin Facts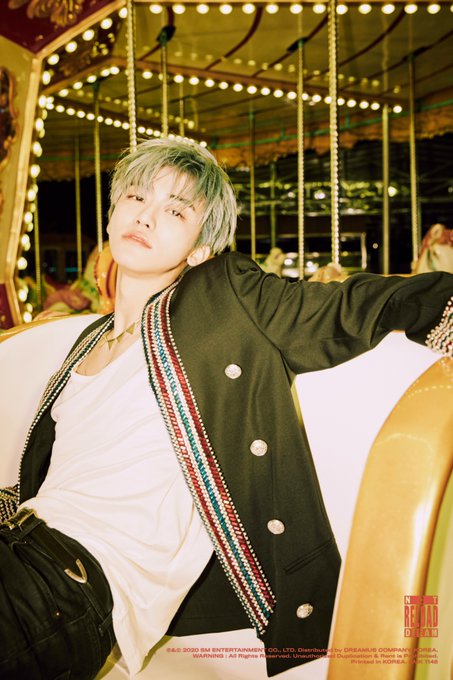 Stage Name: Jaemin (재민)
Birth Name: Na Jae Min (나재민)
Birthday: August 13, 2000
Zodiac Sign: Leo
Height: 177 cm (5'10″)
Weight: 60 kg (132 lbs)
Blood Type: AB
Instagram: @na.jaemin0813
Jaemin facts:
– Jaemin was born in Jeonju and then came straight to Seoul (where he grew up).
– His nickname is Nana
– Jaemin doesn't have siblings and wants a sister (Celuv.tv)
– Education: Cheongil Elementary School,  School of Performing Arts Seoul
– He was doing volunteer work when SM Entertainment casted him.
– Specialty: Piano, Dancing
– His hobby is playing badminton.
– He dislikes hula hoop.
– He preferes sunny weather.
– At school Jeno and Jaemin were schoolmates and also seatmates.
– Favourite subject in school: Physical Education, while the subject he hates the most is  Sociology.
– Favourite Food(s): Ramen, Potato Pizza, Fast Food, Jelly, Chocolate, Peaches, Chocolate Milk, Green Tea, Honey Tteokbokki, Fried Chicken
– Jaemin can't eat dairy products (00+00+00+00=💚 Ep.2)
– His favourite color is White.
– His favourite number is 3.
– His favourite season is autumn.
– His favourite pet is the dog.
– His favorite genre of movies is horror.
– Jaemin doesn't believe in ghosts ([N'-59] Dream VS Dream | JAEMIN VS RENJUN)
– His favorite fruit is the peach.
– He likes sport cars.
– He likes fast food.
– His favorite drink is coffee ([N'61] Dream Vs. Dream| JENO VS JAEMIN)
– He is drinking coffee because he loves the bitter taste which would keep him up. (CELUV.tv)
– He used to drink about 6 cups of Coffee with 4 shots of espresso a day (WEEKLY IDOL)
– He said he now drinks 2 cups of coffee a day because fans were worried about his health.
– His favourite artists are: Lee Young Dae, EXO's Kai, Tight Eyez
– His favorite dog breed is Samoyed. [N'-61:Dream VS Dream| Jeno VS Jaemin]
– When he was in elementary school his dream was to become a doctor.
– Jaemin likes doing volunteer work.
– The song that made him wanna become an artist: Justin Bieber's "Boyfriend" (Apple NCT's Playlist)
– Jaemin has lingual braces (braces that are hidden or at the back of your teeth)
– Jaemin is called the "Fansign Boyfriend" because he's really sweet to his fans during fansigns/meetings.
– Jaemin acts in a webtoon drama called "The Way I Hate You".
– In February 2017 it was announced that Jaemin is taking a break from promotions due to health issues.
– He returned starting with "Go" promotions.
– He joined the variety show "My English Puberty 100 Hours", where he'll be studying English 7 hours/day.
– In the NCT Dream dorm Jaemin & Jisung share a room.
Note: Please don't copy-paste the content of this page to other sites/places on the web. If you use info from our profile, please kindly put a link to this post. Thanks a lot! 🙂 – Kprofiles.com
Post by @peachypcyeol
(Special thanks to @cldtt_, The sheep in Yixing's MV, Rayna PinkeuWannable, m🌿, Laira Arreza, dancetaedook, Rose, Cody James, Memelixslay, Kitten, Shinkayee)
Back to NCT Profiles
Do you like Jaemin? Do you know more facts about him? Feel free to comment below. 🙂