Heechul (Super Junior) Profile, Facts, and Ideal Type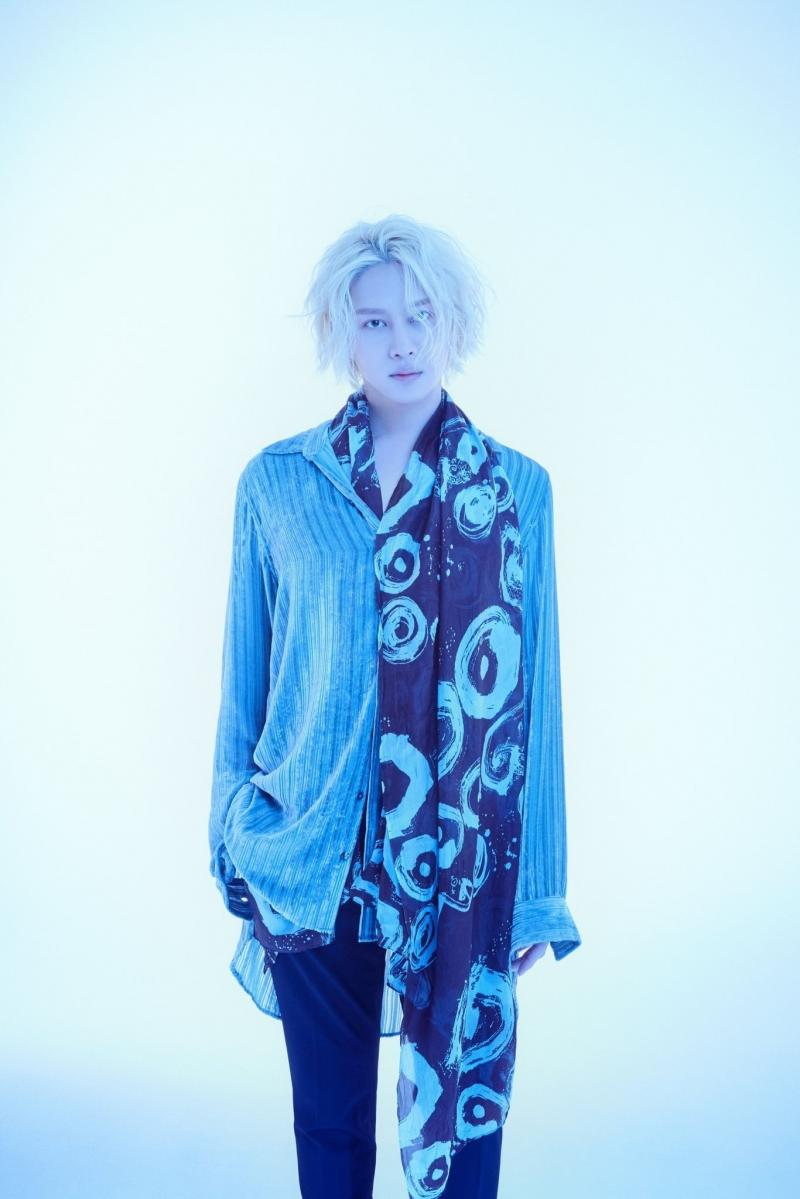 Heechul (희철) is a solo singer and a member of the South Korean boy group Super Junior.
Stage Name: Heechul (희철)
Birth Name: Kim Hee Chul (김희철)
English Name: Casey Kim
Birthday: July 10, 1983
Zodiac Sign: Cancer
Height: 176 cm (5'9″)
Weight: 60 kg (132 lbs)
Blood Type: AB
Instagram: @kimheenim
Twitter: @heezzinpang
YouTube: 김희철 KimHeeChul
Weibo: Heechul
Heechul Facts:
– His hometown is Hoengseong, Gangwon, South Korea.
– He has one sibling, an older sister named Kim Heejin.
– He doesn't like when girls show off their stomach.
-His position in Super Junior is as Sub Vocalist and Sub Rapper.
-He is under Label SJ, which is a subsidiary of SM Entertainment established by Super Junior.
-He is the second eldest member of the group.
-He recieved a bachelor's degree from Sangji Youngsoe College English tourism translation.  He also graduated from Sangji University.
-In 2002, he first desired to be a singer after seeing one of Psy's performances on television.
-At his audition for SM he sang the Korean national anthem.
-He almost debuted as the main vocalist of TraxX, but did not because of disagreements with the company.
-His hobbies are writing poems and fairy tales and playing computer games.
-He can play the piano and the drums.
-Heechul has been the host and MC of many variety and music shows.
-He dreamed of being in a rock band as a child.
-He has written several Super Junior songs, and songs for other artists.
-He was in a duo collaborative group called M&D with Jungmo of TraxX.
– He used to be the owner of a fan-gifted Russian blue cat named Yamchae, but it ran away while he was away.
– He was in a predebut group called "4 Seasons" with future bandmate Kangin, TVXQ's Yunho, and Jaejoong.
– Heechul says that although he is good-looking, smart, and talented, he has a bad-temper, because nobody is perfect.
– Time and punctuality is very important for him, so he will never wait for than 10 minutes for a person.
– He cares so much about his image that he tries not to blink in front of the cameras.
– Heechul's mother owns a wine store.
-He once got into an argument with Jaejoong over a burger when they were both trainees.
-Before his debut Heechul started his acting career in the teen drama "Sharp 2".
-He is a huge fan of the game "League of Legends", and is a highly ranked player.
-He thinks he is too sexy when he wears pajamas.
-He is thankful that Leeteuk is 9 days older than him, because if not he would have to be leader.
-When people don't reply to his messages he will delete their number.
-Through the organization "Fruits of Love", he donated ₩30,000,000 those affected by Goseong Fire of 2019.
– On August 10th of 2006, Heechul was involved in a car accident while driving back from the funeral for Donghae's father. He had to have metal rods placed in his leg in order to recovery. His leg still causes him pain, so he can't dance a lot.
– Heechul appeared on the international version of "We Got Married".  He was paired with Taiwanese actress Puff Guo.
– He completed his mandatory military service from September 1st, 2011 to August 30th, 2013.
– In 2016 he severed as a substitute co-host on "Weekly Idol" when one of the hosts, Hyungdon was sick.
– In 2016 he became the main host of the show "Lipstick Prince".
– He is cast member of the variety program "Knowing Bros/Ask us Anything".
-He started his own YouTube channel in 2018.
-He made changed his wardrobe to more elaborate clothes, because people kept stealing them.
– He is a member of Super Junior's sub-unit Super Junior-T.
– Heechul has not been participating in Super Junior's recent activities due to health issues.
– In January 2020, it was revealed that he is dating Momo of Twice.
-On April 24th, 2019, Heechul made his solo debut with the digital single "Old Movie".
– Heechul's Ideal Type: Girls who wear skirts and have nice legs, can cook well, and have monolids. He also likes younger women, and prefers that they always wear their hair tied back, so their neck is revealed.
Profile Made By ♥LostInTheDream♥
How Much Do You Like Heechul?
Latest Korean Comeback

Do you like Heechul? Do you know more facts about him? Feel free to comment down below.