Taeil (NCT) Profile: Taeil Facts; Taeil's Ideal Type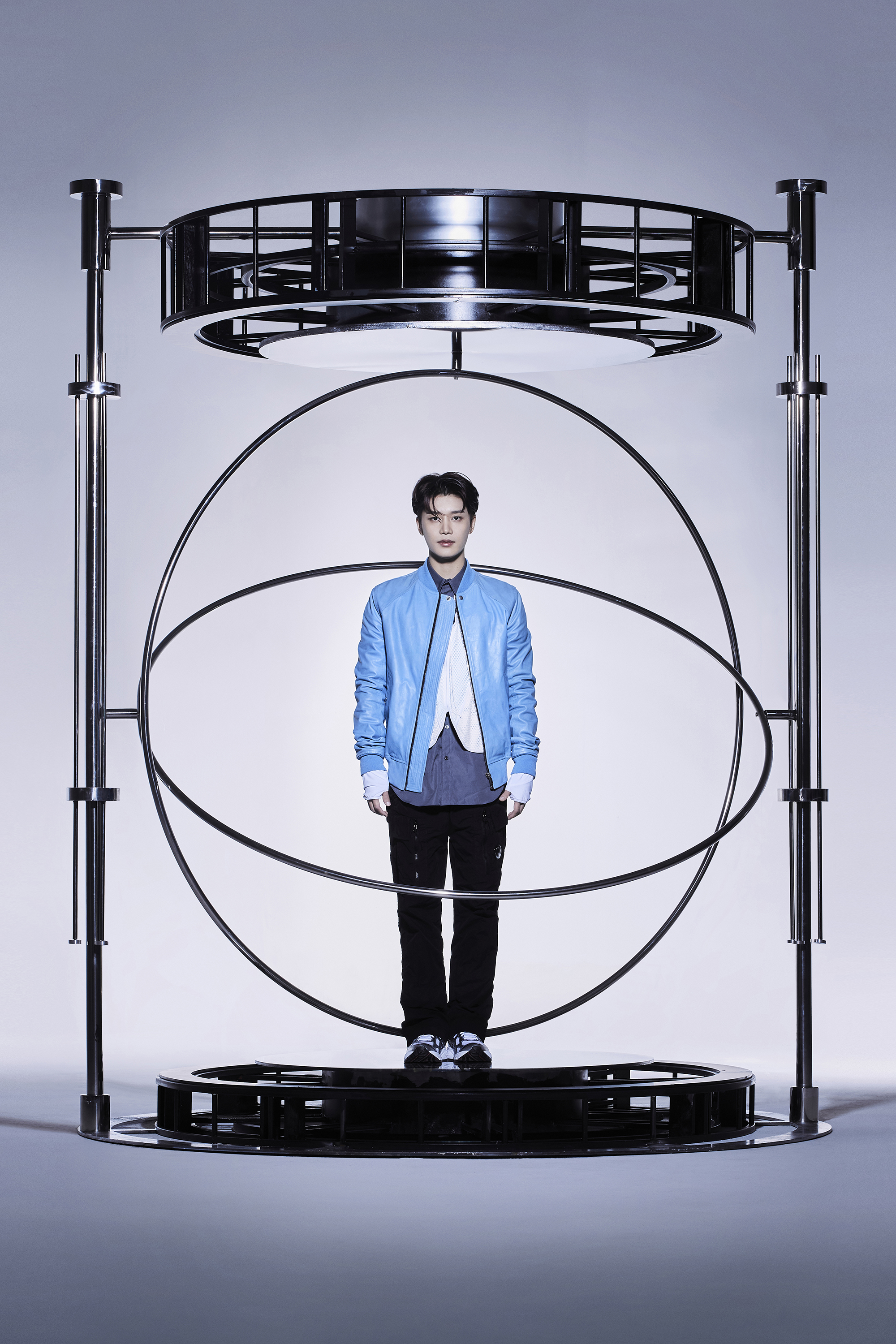 Stage Name: Taeil (태일)
Birth Name: Moon Tae Il (문태일)
Birthday: June 14, 1994
Zodiac Sign: Gemini
Height: 171 cm (5'7″)
Weight: 60 kg (132 lbs)
Blood Type: O
Representative Emoji: 

MBTI Type: ISFP
Instagram: @mo.on_air
Taeil Facts:
– He was born in Seoul, South Korea
– He has a younger sister. (3 years younger)
– Education: Education: Seo Seoul Life Science High School (서서울생활과학고등학교) and majored in the practical music department (실용음악과), Hanyang University (한양대학교), practical music department (drop-out)
– His favorite nickname is Dal Taeil (dal means moon)
– His nickname when he was a child was Shintaeil (Shin Taeil appears in Digimon Adventure).
– When he was younger he wanted to become a zookeeper.
– He was introduced as an official S.M Rookies member on 13 October 2015.
– His favorite foods are: Pork Belly, Ice Cream, Pizza, Chicken, Meat
– He doesn't like carrots and doesn't eat sushi.
– His hobbies are listening to music and watching movies.
– His favorite number is 1.
– His favorite color is Black.
– Favorite Season: Spring
– His favorite artists are SHINee and Kim Bum Soo.
– His favorite soccer player is Messi.
– His favorite soccer club is Chelsea F.C.
– Body secret: baby skin
– Shoe size: 250 mm
– His clothing size is M.
– Likes: clear skies
– NCT position: Freshness
– Dislikes: muscle pain
– He can play the piano and the guitar.
– Color that makes Taeil feel relaxed is yellow-green.
– His favorite item is four-leaf clover that he keeps in his wallet.
– He is good at making Korean omelet.
– He loves skiing.
– He loves clear weather and dislikes cloudy weather.
– The most memorable movie for him is "Masquerade"
– The most memorable present that he received so far is skin lotion.
– He usually goes to bed at 2AM.
– When he can't sleep, he listens to music.
– Motto: "Be relaxed or free".
– Taeil really hates cockroaches.
– He hates keeping a straight face.
– He learned Aikido (modern Japanese martial art) when he was in elementary school.
– He admires his mom the most.
– Would want switch bodies with Doyoung for a day because Doyoung has strong legs
– Taeil doesn't do much skinship but he does it a lot with Winwin.
– Favorite Songs: Bobby Kim – Mama
– His favorite artist is Trey Songz.
– The group that he admires the most is SHINee.
– The song that made him wanna become an artist: Stevie Wonder's 'Lately" (Apple NCT's Playlist)
– He said he wants to get married when he'll be 34 years old.
– He is featured in Sohlhee debut single, "Purple".
– Taeil, Winwin and Yuta used to be roommates.
– Update: In the new NCT 127 dorm Taeil & Yuta share a room. (Upper floor)
– Sub-Unit: NCT U, NCT 127
– Taeil's ideal type: Someone cute. He prefers short bob hair style.
Note: Please don't copy-paste the content of this page to other sites/places on the web. If you use info from our profile, please kindly put a link to this post. Thanks a lot! 🙂 – Kprofiles.com
(Special thanks to sha-nakanishi.blogspot, Rose)
Back to NCT Profile
Do you like Taeil? Do you know more facts about him? Feel free to comment below. 🙂