Baekhyun (EXO) Profile and Facts; Baekhyun's Ideal Type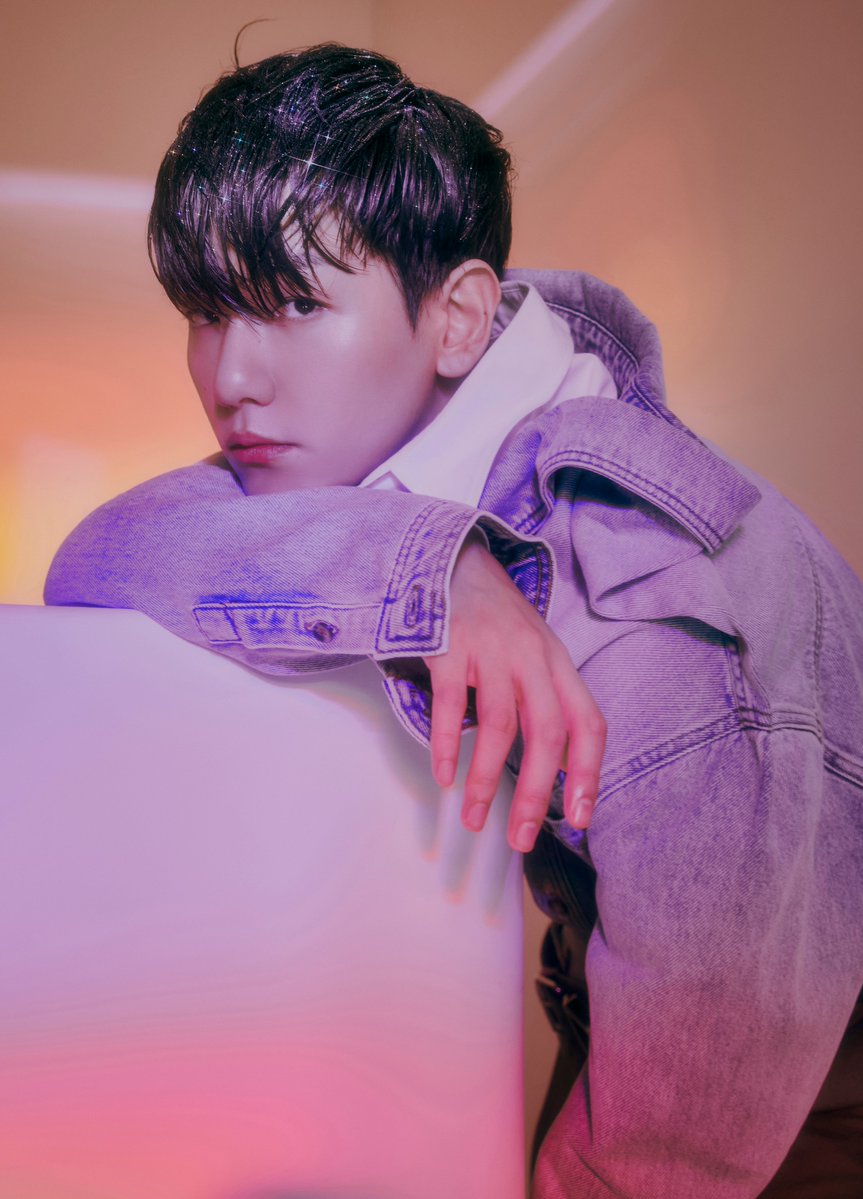 Stage Name: Baekhyun (백현)
Birth Name: Byun Baek Hyun (변백현)
Position: Main Vocalist
Birthday: May 6, 1992
Zodiac sign: Taurus
Nationality: Korean
Height: 174 cm (5'8.5″)
Blood Type: O
Hometown: Bucheon, Gyeonggi Province, South Korea
Specialties: Hapkido, piano
Subunit: EXO-K, EXO-CBX
Super Power (Badge): Light (Sun)
Instagram: @baekhyunee_exo
Twitter: @b_hundred_hyun
Youtube: Baekhyun
Baekhyun facts:
– He was born in Bucheon, Gyeonggi Province, South Korea.
– He has an older brother.
– MBTI type: ISFP
– Education: Jungwon High School; Kyung Hee Cyber University
– Personality: He has a powerful and charismatic voice and stage presence, but off the stage, he is a bright, cheerful, childlike person.
– His popular nickname is "Bacon".
– Baekhyun wanted to become a singer since the fourth grade and told all his friends that he would be a celebrity when he'll grow up.
– When he was in high school, Baekhyun often made cute expressions so his friends would laugh.
– He was scouted by SM in front of his school gates. (One of the SM representative was near his school and asked him if he wants to join SM)
– He officially joined SM in 2011.
– His hobbies are: Aikido, Piano, listening to music, watching movies, singing.
– Baekhyun's favorite food: Korean food, Japanese food, Chinese food, Western food. He likes all food, he doesn't discriminate.
– He doesn't like cucumbers. Once, his mother offered him 5,000 won (approximately $5) if he eats a cucumber. But still, he couldn't. XD
– His favorite colors are: black, grey, white.
– His favorite number is 48.
– His favorite type of music: R&B, pop, Punk Rock.
– His favorite type of movies: SF, fantasy and action.
– He loves to socialize and befriend people.
– Baekhun loves saying "kkaepsong", a word that he invented (which is like "that's a pity"). (EXO Showtime)
– According to Chanyeol, Baekhyun yelps like a dog like 40 times before falling asleep.
– He received lots of advice from TVXQ's Yunho.
– He has a dog, named Mongryoung. (He introduced his dog on Instagram)
– He appeared in SNSD subunit TTS' "Twinkle" MV.
– He appeared in the first episode of variety show called "Master Key".
– He was in a relationship with Girls' Generation's Taeyeon (they publicly dated for 14 months – since June 2014 to September 2015)
– He learns things pretty fast. He can learn the choreography for a new song within a day (Star Show 360).
– He has flexible arms and fingers (Star Show 360).
– He is afraid of heights and doesn't like to be on huge rides like roller coasters.
– He is closest with member Chanyeol.
– Members say that Baekhyun is constantly talking, and that he and Chanyeol always spend their times playing video games in their dorm room.
– Baekhyun takes baths with other members. (Knowing Bros ep 85)
– He can do push-up with one hand. (Knowing Bros ep 85)
– He can imitate Lee Jung Jae and Kim Rae Won.
– He likes "Knowing Bros" ("Ask Us Anything") show and he even used phrases from the show during EXO's concert.
– His role model is Rain (Jung Ji Hoon).
– He acted in "Moon Lovers: Scarlet Heart Ryeo" (2016).
– Baekhyun volunteered at the RCY shelter to help disabled children so he played with them and tidied up the facilities.
– He doesn't like going out and he prefers playing games instead, in his free time (Star Show 360).
– A star he's close to is the actor Lee Joon-Gi.
– He's also friends with VIXX's Hongbin.
– He acted in the Korean drama "Moon Lovers: Scarlet Heart Ryeo" (2016)
– He launched his own fashion brand, "Privé by BBH", on July 1st 2018.
– On May 16, 2019 Baekhyun started his first Vlog and post it on his Youtube Channel.
– On July 10, 2019 he debuted as a solo artist, with the song "UN Village".
-Baekhyun is the leader of SuperM, SM's Global project group.
-All the EXO members said they depend on Baekhyun to bring in the laughs, when they appear on variety shows (Radio Star ep 464)
-In an interview with Sehun when asked what was new about himself in 2019, Baekhyun said he has become more calm (Behind the scenes of Knowing Bros ep 208, ep 208 says otherwise though)
-Baekhyun shares a similar sense of humor with comedian Lee Soo Geun, and he got hooked to Lee Soo Geun's butt shake dance. (Knowing Brothers ep 208)
-He has a new nickname TCO roughly translated to: For now Taking clothes off, because he takes his pants off as a sign of completion. It's his way of telling the members to stop practicing after practice session is finished. (Knowing bros ep 208)
– Baekhyun's ideal type is a woman with full of charms.
Note: Please don't copy-paste the content of this page to other sites/places on the web. If you use info from our profile, please kindly put a link to this post. Thanks a lot! 🙂 – Kprofiles.com
(Special thanks to exo-love, Gretulee, Zana Fantasize, Abhilash Menon, Angielou Baylen, raissa s, Krěë Ťika Adhikari, Kath Alors, MarkLeeIsProbablyMySoulmate, Shruti Kumari, BAEKHYUN, Kpoptrash, KSB16,BAEKHYUN, eunjoed ♡,Tweeter God ,Amanda David,  )
Back to EXO Profile/Super M Profile
How much do you like Baekhyun?
You may also like: Baekhyun Discography
Latest Korean Comeback:
Do you like Baekhyun? Do you know more facts about him? Feel free to comment below.