Kris Wu (Wu Yifan) Profile and Facts; Kris Wu (Wu Yifan)'s Ideal Type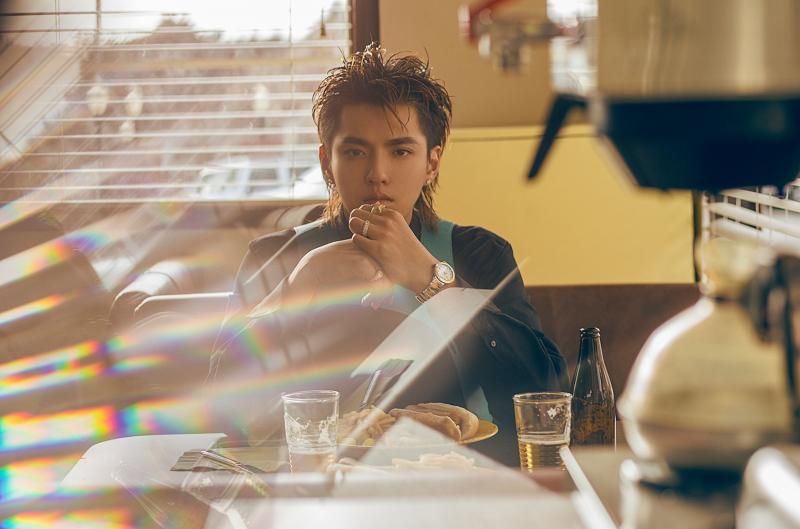 Stage Name: Kris Wu (when he was part of EXO/EXO-M his stage name was Kris)
Birth Name: Li Jiaheng but his name was changed to Wu Yifan (吴亦凡)
Birthday: November 6, 1990
Zodiac sign: Scorpio
Height: 187.8 cm (6'2″)
Blood Type: O
Website: Kris Wu 
Facebook: Kris Wu
Twitter: @KrisWu
Youtube: Kris Wu
Instagram: @kriswu
Weibo: @Mr_凡先生
TikTok: @kriswu_1106
Kris facts:
– He was born in Guangzhou, Guangdong, China.
– Kris' birth name is Li Jiaheng and his name was changed to Wu Yifan for personal reasons.
– A few months after Kris was born his grandparents took him to their hometown Bayin, Gansu.
– After his parents divorced, he took his mother's surname.
– His parents split when he was still a baby and he has never met his biological father. He has no interest in connecting with his father.
– Before he turned 10, he was constantly being moved between Gansu and Guangzhou.
– At the age of 10, together with his mother, he moved to Vancouver, British Columbia, Canada.
– At 15, he returned back to Guangzhou for 9th grade.
– At 16, he went back to Canada to continue school.
– At the age of 16, he got his driver's license.
– At the age of 17, Wu auditioned for S.M. Entertainment's Canadian Global Auditions.
– After passing the auditions, in January 2008, he moved to South Korea and became a trainee at SM Entertainment.
– On April 8, 2012 he debuted as a member of boy group EXO, under SM Ent.
– 2014, at 24 years old, he returned to China.
– He is fluent in 4 languages: English, Cantonese, Mandarin, and Korean
– He's very social and can talk to anyone.
– He said his biggest weakness is that he's soft hearted.
– Kris likes playing basketball. He was a team captain of his school's basketball team when he was 15.
– EXO Korean Showcase's Official English Subtitle was translated by Kris.
– Kris said he isn't good in saying something sweet.
– Kris helped EXO with fashion/shopping.
– Luhan said that when Kris talks in his sleep, he talks in Korean, English, Mandarin and Cantonese.
– Kris loved singing in the dorms. Luhan would laugh at him while Tao liked listening to Kris singing.
– Because Luhan used to force Kris to watch soccer games, Kris purposely used to annoy Luhan by supporting the opposite team.
– EXO revealed that once, Luhan accidentally set the kitchen on fire then blamed it on Kris.
– Tao and Kris were really close, so fans started creating fanfics and photoshop pictures of the two getting intimate. This lead to Kris getting weirded out. Because of this the two became distant.
– On May 15, 2014, Kris filed a lawsuit against SM asking for the termination of his contract.
– Kris said that the way SM was mistreating their artists gave him serious health issues. He said that when he was diagnosticated with myocarditis, SM did nothing about it and he lost his trust in the company, leading to his decision to leave.
– In July 2014, Kris released "Time Boils the Rain", soundtrack for the box office hit movie "Tiny Times 3"
– He made his film debut with "Somewhere Only We Know", which was released in February 2015, and earned US$37.81 million in six days after its release.
– He won the "Best Newcomer Award" at the 3rd China International Film Festival London for his performance.
– In May 2015, he was invited by Vogue China to attend the Met Gala.
– Along with Chen Kun, Kris was the first Chinese actor to attend the red carpet event.
– InStyle reported that Kris was the 4th most tweeted-about celebrity at the Met Gala (after Justin Bieber, Rihanna, and Beyoncé).
– On July 30, 2015, S.M Entertainment filed a lawsuit against Kris and the Chinese companies working with him.
– In November 2015, Kris released his first solo single, "Bad Girl".
– In December 2015, he starred in the film "Mr. Six", which became one of the highest-grossing films in China, earning over US$137 million.
– At the 2016 GMIC AwardsKris, Kris was awarded "Mainland China Actor of the Year".
– During 2015, Kris appeared on the cover of 17 magazines including Harper's Bazaar, L'officiel Hommes, Grazia, Marie Claire, and Vogue China.
– In 2015 Kris was also named as "Weibo King", due to his huge influence on the social media.
– Kris made his catwalk debut at Burberry's Fall 2016 Men's Show in London.
– Later, in February 2016, he participated in NBA All-Star Game as a member of Team Canada, coached by Drake.
– He actually was selected 3 years in a row in NBA All-Star. (2016-2018)
– On July 21, 2016, S.M. Entertainment and Wu announced that they have reached a settlement, and he can promote as a solo artist, but will be under SM's management in only Korea and Japan (S.M. Entertainment will only get a share of his income until the original contact ends.)
– He acted in other films such as "Never Gone" (alongside Liu Yifei), "Sweet Sixteen" " L.O.R.D: Legend of Ravaging Dynasties".
– In September 2016, he attended Tokyo International Film Festival, and received the "Best Actor" award for his role in Sweet Sixteen.
– In November 2016, he released his first English single, "July", who entered Top 50 in iTunes US.
– In 2017, he made his Hollywood debut in "xXx: Return of Xander Cage".
– In 2017 he acted in the movie "Valerian and the City of a Thousand Planets" as sgt. Neza.
– In October 2017, his EP 'Deserve' reached number 1 in US iTunes.
– In April 2018, Kris signed with Universal Records, one of US's biggest music labels.
– He is the youngest celebrity to have a wax statue in Madame Tussads Shanghai.
– His shoe size is 12 (US conversion) (from 'Kris Wu Goes Sneaker Shopping with Complex' on YouTube)
– He has his driver's license.
– He was one of the female team mentors in 'The Next Top Bang' and a fixed celebrity producer in 'The Rap of China'.
– He fell in love with hip hop due to basketball.
– He travels a lot. He has residences in Beijing, Shanghai & Los Angeles.
– Kris is ranked 75th on TC Candler "The 100 Most Handsome Faces of 2018".
– He is currently the brand ambassador for LV.
– He is the first Chinese artist to hit #1 on iTunes.
– On April 1st, 2020, he released 'Coffee' with Luhan.
– Kris has a tattoo on his shoulder.
– Kris is a special mentor for CHUANG 2020.
– In November 2022, a Chinese court sentenced Kris Wu to 13 years in prison on charges including r*pe.
– Kris (Wu Yifan) ideal type of woman is someone who is kind, knows how to cook, is filial, and can take care of people.
Note: Please don't copy-paste the content of this page to other sites/places on the web. If you use info from our profile, please kindly put a link to this post. Thanks a lot! 🙂 – Kprofiles.com
(Special thanks to Chess Bernardo, Rhea Claire Gomez, ARMY_IGOT_SHAWOL_HIDDEN_EXO-L, Ace, Aditi, Eun-Kyung Cheong, ladyangel, Aisha Haq, Giovanna Elizabetta Flammia, julie park, Anon Seven, Forever_kpop__, Jimin, Salwa Din, Xuxu, Elise Bell, Kai McPherson)
How much do you like Kris Wu (Wu Yifan)?
Related: EXO Profile
Latest Comeback:
Latest Chinese Comeback:
https://www.youtube.com/watch?v=hVMSl29_uB0
Do you like Kris Wu (Wu Yifan)? Do you know more facts about him? Feel free to comment below.