Xiumin (EXO) Profile and Facts; Xiumin's Ideal Type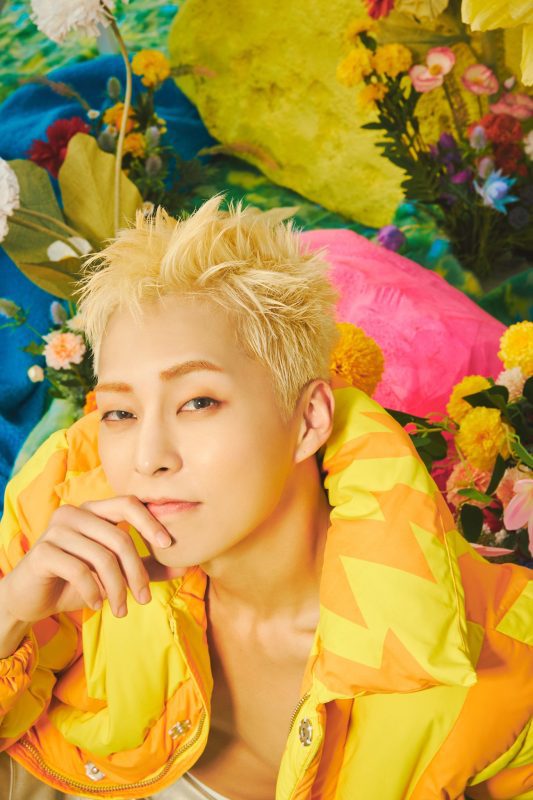 Xiumin (시우민) is a member of EXO and it's sub-units EXO-M and EXO-CBX. He debuted as a soloist on September 26, 2022 with the mini album Brand New.
Stage Name: Xiumin (시우민)
Birth Name: Kim Min Seok (김민석)
Birthday: March 26, 1990
Zodiac Sign: Aries
Nationality: Korean
Height: 173 cm (5'8″)
Blood Type: B
Super Power (Badge): Frost (Snowflake)
Instagram: @e_xiu_o
Xiumin facts:
– He was born in Guri, Gyeonggi-do, South Korea.
– Xiumin has a little sister whose identity he worked very hard to keep a secret, because his mom asked him to.
– His special skills are doing taekwondo and kendo.
– Education: Catholic Kwandong University
– He is one of the Korean members or EXO-M.
– He is also part of the subunit EXO-CBX alongside with Baekhyun and Chen.
– He appeared in EXO's 11th and 23th teasers.
– Xiumin won second place on the SM Everysing Contest 2008.
– His nicknames are Bao Zi (Little Bun), Mandoo, King of Detail
– Personality: Kind, very, very clean and tidy, cute, prankster, funny.
– He likes to play pranks on the other members.
– He has a chubby face and a cute grin.
– He is a good cook.
– Xiumin was chosen as the funniest member among EXO M.
– Though his looks make him appear as the youngest member, he is actually the oldest.
– He is the neatest, strongest and cleanest member in EXO-M.
– He is the most organized and the one who gets up the earliest.
– He knows Taekwondo, Fencing, Kendo, and Soccer.
– When he was younger he joined a martial arts school because of a free toy.
– According to Chanyeol he seems cute but he's actually manly (Star Show 360).
– Xiumin said that he is close with Super Junior's Henry and Sungmin and f(x)'s Amber.
– He has been chosen by his band mates as the member who was least likely to cry.
– The nickname Baozi was given to him by Luhan. ("Baozi" is his nickname not only because he likes steamed buns, but because he has a round, white face.)
– Kris said that Xiumin's strength was being approachable and understanding.
– Xiumin is afraid of cats because he was attacked by one when he was young.
– A thing that Xiumin must do everyday is taking a bath.
– His hobbies are playing soccer, exercise, eat delicious food and shopping.
– His favorite music genre is ballad.
– His favorite foods: Steamed buns, kimchi soup and miso soup prepared by his parents.
– He also likes Chinese hot pot, spicy Sichuan food and huo guo.
– He likes pumpkins.
– Xiumin's favorite flavor is blueberry.
– His favorite color is blue.
– His favorite cartoons are Spongebob and Baby Huiy.
– His favorite stuff: MP3 Player, Cell Phone, Computer.
– One gift that he's very grateful for is a huge selection of Manga given to him by fans.
– Xiumin bought a coffee maker and would make lattes and cappucinos for the members.
– He wants to be a barista and wants to open his own coffee shop in the future.
– He doesn't like it if someone touches his face.
– Xiumin went to the same high school as Infinite's Dongwoo.
– He acted in the web drama "Falling for Challenge" (2015)
– He acted in the movie "Seondal: The Man Who Sells the River" (2016)
– In 2017 he became a regular cast of the show "It's Dangerous Beyond The Blankets".
– His role models are Super Junior, JJ Lin.
– He says that he would be bold enough to actively pursue a girl, but he would leave subtle hints that he likes her.
– He enlisted for the military on May 7, 2019.
– He was discharged December 6, 2020.
– On September 26, 2022 he debuted as a soloist with the mini album Brand New.
– Xiumin's ideal type is someone who is hug-able and can give comfort to others.
Note: Please don't copy-paste the content of this page to other sites/places on the web. If you use info from our profile, please kindly put a link to this post. Thanks a lot! 🙂 – Kprofiles.com
(Special thanks to xiuminindo, exo-love, fangirl)
Back to EXO Profile
How much do you like Xiumin?
Korean Debut:
Do you like Xiumin? Do you know more facts about him? Feel free to comment below.