Zhoumi Profile: Zhoumi Facts and Ideal Type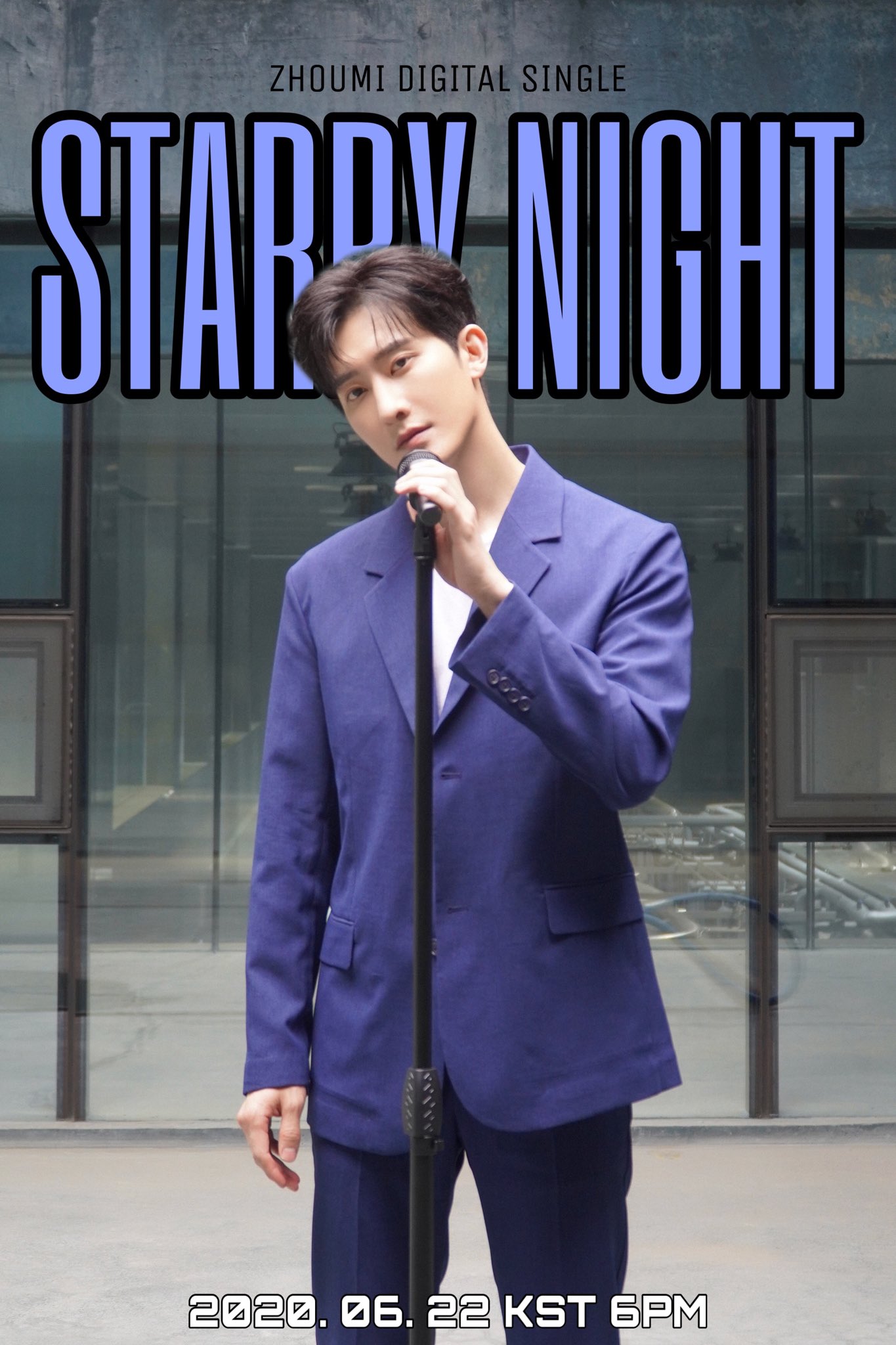 Zhoumi (조미/周觅) is a Chinese singer-songwriter, actor, MC and Radio DJ under Label SJ, a subsidiary company of SM Entertainment. He made a debut as a soloist on October 31, 2014 with an EP album "Rewind" by releasing two different version (Korean and Chinese).
Stage Name: Zhoumi (조미)
Birth Name: Zhou Mi (周觅)
Korean Name: Joomyuk (주멱)
Birthday: April 19th, 1986
Zodiac Sign: Aries
Chinese Zodiac Sign: Tiger
Height: 186 cm (6'1″)
Weight: 64 kg (141 lbs)
Blood Type: B
Nationality: Chinese
Instagram: @zhouzhoumi419
Twitter: @zhoumi_419
Weibo: 周觅MI
Official Website: zhoumi.smtown.com
Zhoumi Facts:
– He is a member of SUPER JUNIOR-M and SM The Ballad.
– He birthplace Wuhan, Hubei Province, China.
– Nickname: Gentleman Mini.
– Hobby: Writing lyrics.
– He is the tallest member of  Super Junior-M with 186 cm (6'1″) tall.
– Language: Mandarin, Korean, Conversational Cantonose and Basic English.
– Zhoumi is a big fan of fashion, he was always seen with SHINee's Key when shopping during their pre-debut days.
– He shares a room with Jumo and Jay TRAXX when they still a trainee.
– Before joining SM, Zhou Mi already made a name for himself in China through various singing and MC competitions.
– He love to listen music when he was a child because of it when his parents give the money to him, the money was going to buy the CD songs that he like.
– In April 2008, he made a debut as a member of Super Junior-M.
– He contributed for the first album for Super Junior-M by writing for the Chinese lyrics for Love Song, Marry you and A Man in Love.
– He also contributed for the first mini-album for Super Junior-M in 2009 by writing for the Chinese lyrics for Confession and You & Me.
– He also contributed for the writing Chinese lyrics track for Kangta in his first Chinese digital mini album in 2010. The track is BreakaShaka, Remember and Rainbow
– He is has a very gentleman personality. However, he something to be dorky.
– He usually make a duo with Kyuhyun and the duo known as KyuMi.
– He join SM entertainment not by directly, instead his friend submitted an entry for him through the "recomanded a friend" and he can sing in Korean fluently, then he quickly won over the judge and was ask to join the company.
– He revealed that he was casted by the SM Employee who casted Victoria (f(x)).
– Heechul sometimes calls Zhou Mi Jomiryo, mean Seasoning .
– He made his first ever solo performance on Super Show concerts during Super Show 2 in Manila, Philippines. He sang "Zhi yao ni kuai le".
– He often to be a translator during Suju-M interview in China.
– Zhoumi's sport is shopping according to Kyuhyun (Super Junior).
– After his debut with Super Junior-M, he hosted Zhang Liyin's 1st Album press conference.
– He is close with Victoria (f(x)).
– He also help other Super Junior-M members and he stay super late with them to train their Mandarin Language during recording songs.
– Zhou Mi always dragging Kyuhyun to go shopping with him.
– Zhou Mi make his a debut as a member of SM the Ballad with a single called "Blind" (Chinese version) in February 2014.
– He released his second EP album called "What's Your Number?" on July 19, 2016.
– On 28 February 2020, Zhou Mi made collaborated with two member of WayV (Kun and Xiaojun) on the single "I'll be There". It was a tribute song to encourage people to fight with COVID-19 in worldwide especially to his hometown Wuhan, China.
– On June 22 2020, SM Entertainment Zhou Mi releasing a digital single called "Starry Night" by releasing Korean and Chinese Version with a collaboration with Ryeowook from Super Junior.
– Zhoumi's Ideal Type: is a nice and down-to-earth girl, but if she would also be beautiful it would be great.
Movies:
Rhythm of the Rain ( 聽見下雨的聲音) | 2013 – Xiao Si (小四)
Drama Series:
Stage of Youth ( 青春舞台) | CCTV/2009 – Himself (cameo)
Snow Leopard (雪豹) | 2010  – Zhu Zi
National Anthem (国歌) | 2010 – Xiao Lu Zi
Youth Melody (青春旋律) | CCTV/2011 – Gao Da
The Legend of Crazy Monk Season 2 (活佛济公) | 2011  – Bi An
When Love Walked In (爱情闯进门) | GTV / 2012 – Li Shang Lin
Entertainer [The Show MC](Ep.7) (长梦留痕) | SBS/2016 – Himself (cameo)
Sacrifice (长梦留痕) | 2016  – Unknown
Best Lover (最佳情侣) | Youku / 2016 – Hee Sung / Yan Xie Cheng
The Mysterious Team (天枢之契约行者) | 2020-2021 –Zhan Mu Si / 'James
Made by Country Ball
Note: Please don't copy-paste the content of this page to other sites/places on the web. If you use info from our profile, please kindly put a link to this post. Thanks a lot! 🙂 – Kprofiles.com
(Special thanks Wikipedia, MyDramaList, Soompi, NamuWiki)
How much do you like Zhoumi?
Latest Korean Comeback:
Latest Chinese Comeback:
Do you like Zhoumi? Do you know more facts about him? Feel free to comment below.😊