NingNing (aespa) Profile and Facts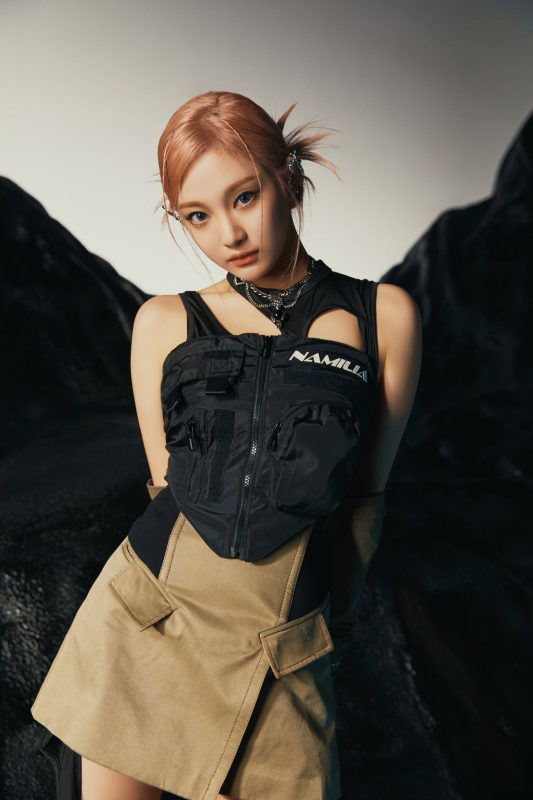 NingNing is a member of the South Korean girl group aespa.
NingNing Fandom Name: NingMeng's
Stage Name: Ningning (닝닝)
Birth Name: Ning Yizhuo (宁艺卓)
Korean Name: Jeo Ye Tak (저예탁)
English Name: Vivian Ning
Birthday: October 23, 2002
Zodiac Sign: Libra
Chinese Zodiac Sign: Horse
Height: 161 cm (5'3″)
Weight: 43 kg (94 lbs)
Blood Type: O
Nationality: Chinese
Ningning Facts:
– She was born in Harbin, China.
– Winter and NingNing are the shortest members.
– Her specialty is singing.
– Her hobby is cooking.
– She can speak Chinese and Korean.
– Her favorite subject is art.
– Her favorite colors are red, purple, yellow and pink.
– She likes dolls.
– Her favorite fruits are watermelon and strawberries.
– Her favorite Band is NCT.
– She can play the piano.
– When she was young, she dreamt of becoming a painter.
– She was a member of "Let's Sing Kids" in China.
– She had braces.
– She prefers black hair.
– Her favorite drinks are Coca-Cola and Orange juice.
– Her favorite Disney princess is Mulan.
– She wants to own a dog.
– Her favorite SM songs are Cherry Bomb, Peek-A-Boo, Black Suit and Holiday
– Aside from SM her favorite song is Blackpink's "As if it's Your Last"
– Her favorite member in BLACKPINK is Jennie.
– She likes horror movies.
– Her name means "Powerful".
– She trained for 4 years.
– Her favorite genres are pop, hip-hop, and R&B.
– She wants to collaborate with Taeyeon from Girls' Generation (SNSD).
– She has a husky voice.
– She appeared on a Chinese contest program "Music Honors Student (音乐优等生)".
– She participated in MBC "Shining Star", which aired from October 16, 2017
– She became a SM trainee in 2016 and became a member of SM Rookies in the same year.
– She was introduced as a SM Rookies on September 19, 2016.
– Specialities: she can be really loud.
– Nickname: Ningningie
– She loves twisted Korean doughnuts.
– Her favorite season is spring.
– Her favorite animals are tigers and cats.
– Her favorite foods are prok back-bone stew, sundae soup and hot pot.
– Her favorite movie is Titanic.
– Her first opinion about Winter: she looks like a small hamster.
– Her first opinion about Karina: she has a long neck.
– Her first opinion about Giselle: she has long legs.
– She chose Ice Americano over hot Americano in winter.
– She chose dipping sauce over pouring sauce for ttangsuyuk.
– She likes mint choco.
– She likes pineapple pizza.
– She chose migraine over teeth pain forever.
– She chose AC in winter over heater in summer.
– She chose jelly kimchi stew over chocolate bibimbap.
– She chose melted ice cream over carbonated drink without bubbles.
– Her favorite character is Patrick Star because he is nice to Spongebob.
– She likes buying vintage clothing.
– She listens to hiphop a lot.
– When asked to describe herself in one word she said sexy.
– Her childhood dream was to be a prince because you see princes in movies. They ride on horses, people need to respect them, and they are cool to her.
– Her morning routine: "As soon as I get up, I turn off the alarm and say oops. Wash up and go out."
– Her favorite snack is Pink Pringles.
– Her favorite movie is "Titanic" because the movie made her believe in love.
– Her favorite emoji is a smiling face. (😀)
– She thinks "Why am I still awake?" before she sleeps.
– She ranked 38th in the Top 100 Most Beautiful Faces of 2021 (TC Candler).
Profile by hein
Note: Please don't copy-paste the content of this page to other sites/places on the web. Please do respect the time and effort the author put in compiling this profile. If you need/want to use info from our profile, please kindly put a link to this post. Thank you.
Note 4: October 23 falls into Libra/Scorpio cusp, however Ningning confirmed on Weibo that her zodiac sign is Libra.
Do you like NingNing? Do you know more facts about her? Feel free to comment below. It can help new fans find more info about her.