Giselle (aespa) Profile and Facts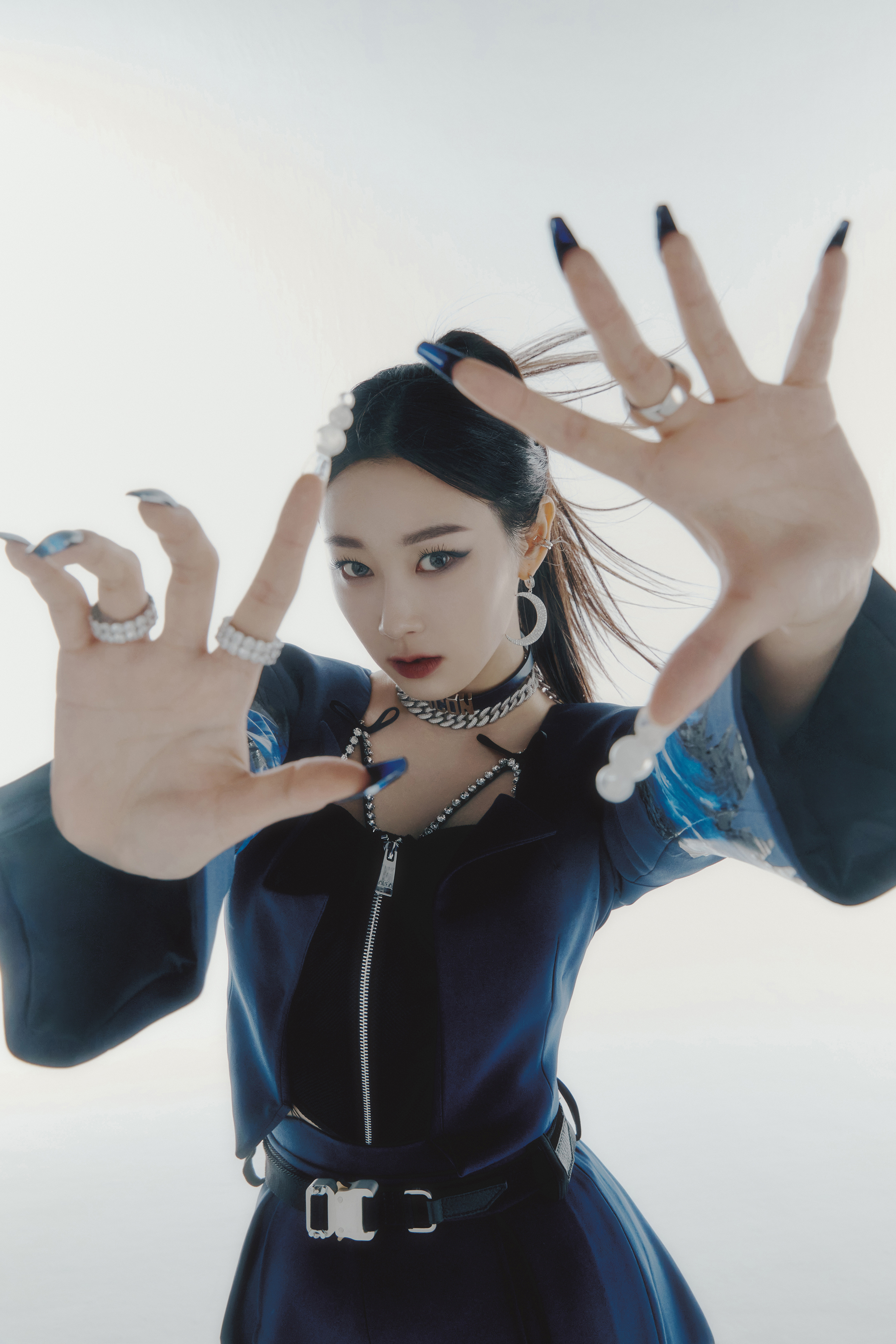 Giselle is a member of the South Korean girl group aespa.
Stage Name: Giselle (지젤)
Birth Name: Uchinaga Aeri (うちながえり/우치나가에리)
Birthday: October 30, 2000
Zodiac Sign: Scorpio
Chinese Zodiac Sign: Dragon
Height: 163~164 cm (5'5″)
Weight: –
Blood Type: O
Nationality: Japanese-Korean
Giselle Facts:
– She was born in Garosu-gil, Seoul, South Korea.
– She trained for 11 months.
– Nickname: Riri.
– She thought that Karina was much taller than her, but she was only 1cm taller.
– Education: Tokyo International School, Sacred Heart School in Japan (the same school Rima from NiziU attended).
– The Japanese version of her name is Eri.
– The yearbook quote she used was "That's hot".
– She speaks English, Korean and Japanese.
– She was in choir for 4 years as an alto.
– She was part of St. Mary's Choir.
– She can play the guitar.
– People think she looks like Krystal from f(x).
– She's a fan of music theatre.
– She likes listening to BLACKPINK and GOT7.
– Specialities: imitating people.
– Her favorite words are clear, smart, tumyamkung, bbabbiko, webfoot octopus.
– Her favorite color is black.
– Her favorite season is autumn.
– Her favorite animal is dog.
– Her ravorite foods are sweet and salty foods.
– Her favorite movie is Deadpool.
– Her first impression about Karina: woah, she's tall. We were both very shy!
– Her first impression about Winter: I first thought she was quiet and calm… turns out she isn't.
– Her first impression about Ningning: she is really kind. Pretty~
– She chose Ice Americano over hot Americano in winter.
– She chose pouring sauce over dipping sauce for ttangsuyuk.
– She likes mint choco.
– She likes pineapple pizza.
– She choose teeth pain over migraine forever.
– She chose heater in summer over AC in winter.
– She chose chocolate bibimbap over jelly kimchi stew.
– She chose carbonated drink without bubbles over melted ice cream.
-Winter says that she can't ride roller coasters.
-Both she and Karina think carousels are the best ride.
-She likes to look preppy.
-Her favorite weather is when it is cloudy but not raining.
-She says she whines a lot(making whiny noises).
-She likes taking pictures, preferably of other people.
-When she is trying to relieve stress, she likes to shop and/or eat something sweet.
-Her favorite drink is caramel latte.
-Her motto is "Everything happens for a reason".
-Her soul food is seaweed soup cooked by her mother.
-The time when she feels happiest is after she showers, lying down in a cool room with her body covered up.
-She wants to learn to play the guitar.(She already plays it, but wants to get better at it.)
-The emoji she uses the most is a cat emoji. (😽)
-If she could meet her 10 year old self, she would tell her to not hold it back.(Don't start too late, just go for it.)
Profile by hein
Note: Please don't copy-paste the content of this page to other sites/places on the web. Please do respect the time and effort the author put in compiling this profile. If you need/want to use info from our profile, please kindly put a link to this post. Thank you.
Do you like Giselle? Do you know more facts about her? Feel free to comment below. It can help new fans find more info about her.