Sohlhee Facts and Profile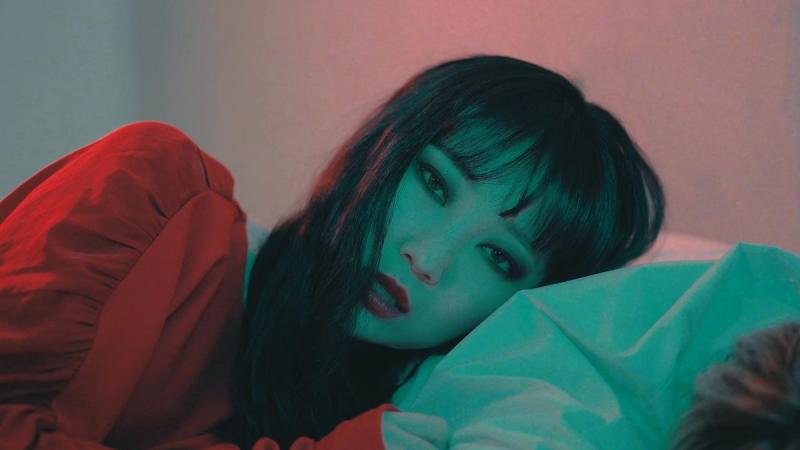 Sohlhee (솔희) is a South Korean soloist under S.M Entertainment's Sub-Label, All I Know Music, She originally debuted with the song 'Weak Point' (Located on her Instagram) in 2017 as a soloist then debuted with AIKM Cypher #2  on April 26, 2017, S.M Entertainment bought out All I Know Music (AIKM) and she debuted under S.M Entertainment on March 30, 2019 with 'Purple'.
Sohlhee Fandom Name: Sohlheeists (Unofficial)
Sohlhee Fandom Color: N/A
Sohlhee Official: 
YouTube: SMTOWN
Instagram: @sohlhee
vLive: SMTOWN
Stage Name: Sohlhee (솔희)
Birth Name: Kim Sohlhee (김솔희)
Birthday: January 13, 1994
Zodiac Sign: Capricorn
Height: 167 cm (5'6″)
Weight: N/A
Blood Type: B
Sohlhee Facts: 
– She is also a lyricist.
– She has 11 tattoos.
– In her instagram live, she can read and comprehend English lyrics, but responds in Korean.
– Religion: Atheist
– Personality Type: INTP
– Shoe Size: 235
– Favorite Anime: Hunter X Hunter
– Favorite Color: Purple
– SHINee Bias: Taemin
– Her favorite songs are Red Velvet's Oh Boy and NCT 127's Baby Don't Like It.
– She likes Budweiser Beer.
– She doesn't like carrots, tteokbboki, soybeans, chicken feet, and spicy food.
– She previously participated as the lyricist of several songs: NCT 127's "Chain", B.A.P's "Dystopia", MONSTA X's "Turbulence", etc.
– She wrote the rap for Red Velvet's 'Umpah Umpah'.
– She loves cats.
– For her debut single she collaborated with NCT's Taeil.
– She's close to Giant Pink and friends with Taeil and Minseo.
– She's also mentioned that she likes Got7, Gfriend, Twice, Red Velvet and other kpop groups. And her favorite S.M Idol is Red velvet's Wendy(Sohlhee's Instagram live on 190707).
– When she debuted with 'Purple', she released another single making it her first double single.
– She took part in writing 'Purple'.
-'He ghosted me' is about ghosting (disappearing) others on social media.
– She is know for her unique and pleasant voice.
Note: Please don't copy-paste the content of this page to other sites/places on the web. If you use info from our profile, please kindly put a link to this post. Thanks a lot! 🙂 – Kprofiles.com
Made by Hannagw
(Special thanks to Sohlhee wiki, mvrkleen,ᅲᅲ, Haniacs Mihály, lolnopesaway, dongyuckl, Kpoppedbymymicrowave, taejuns, yuna)
Latest Korean comeback:
Do you like Sohlhee? Do you know more facts about her? Feel free to comment below. 🙂