Left-Handed K-POP Idols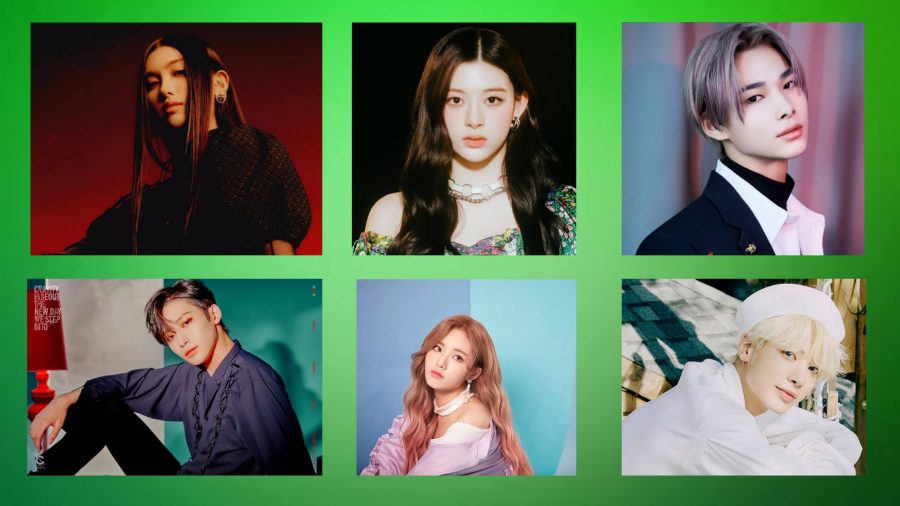 Being left-handed is significantly uncommon. Roughly 10% of the population is left-handed. People who do activities with this hand are often assumed to be smart and have a high level of intelligence. Here you will find idols who are left-handed and some who can use both hands!

Boy Groups:
2PM's Junho*
2PM's Nichkhun
AB6IX's Daehwi
AlphaBAT's G:amma
ATEEZ' Jongho
B1A4's Gongchan
BAE173's J-Min
BAE173's Youngseo
Block B's Zico*
BTOB's Changsub
BTS' V*
Ciipher's Dohwan
CRAVITY's Jungmo
D.COY's Jungmin
DRIPPIN's Yunseong
ENHYPEN's Ni-ki*
GOT7's Jay B*
IN2IT's Inho
INFINITE's Sungjong*
JYJ's Junsu*
JYJ's Yoochun (former)*
MBLAQ's G.O (ex member)
MIRAE's Siyoung
MONSTA X's I.M
NCT's Sungchan
OMEGA X's Yechan
ONEWE's CyA
OnlyOneOf's Rie
OnlyOneOf's Yoojung
P1Harmony's Intak
PENTAGON's Shinwon
SEVENTEEN's Mingyu
SHINee's Jonghyun*
SF9's Inseong
Stray Kids' Lee Know*
TARGET's Zeth
The Man BLK's Chanyi (former)
THE BOYZ' Jacob
THE BOYZ' Q*
TNX's Hyunsoo
TO1's Chan
TO1's Chihoon (former)
TO1's Minsu
TRCNG's Hakmin (former)
TREASURE's Jaehyuk*
TREASURE's Jeongwoo
TREASURE's Mashiho
TVXQ's Yunho*
TXT's Taehyun
UP10TION's Sunyoul
VERIVERY's Gyehyeon
VICTON's Subin
VIXX's Hongbin (former)
VIXX's Leo*
WEi's Junseo
XENO-T's Sangdo

Girl Groups:
BaBa's Johwa
BLACKPINK's Rosé
BlingBling's Ayamy
BPPOP's Yujin
Cherry Bullet's Kokoro (former)
CLASS;y's Boeun
EVERGLOW's Aisha
f(x)'s Luna*
fromis_9's Jiwon
(G)I-DLE's Minnie
(G)I-DLE's Miyeon
Girls' Generation's Hyoyeon
IVE's Rei
LE SSERAFIM's Garam (former)*
LAPILLUS' Bessie
LOONA's Hyunjin
Lovelyz' Sujeong (former)*
MAMAMOO's Hwasa
NMIXX's Sullyoon
Oh My Girl's Arin*
STAYC's Seeun
TWICE's Jeongyeon*
TWICE's Jihyo*
Wonder Girl's Hyelim

Soloists:
Maddox
Villain
VIINI

Trainees:
Daniel Kim
* = this artist is ambidextrous/uses their left hand as well
Note: Please don't copy-paste the content of this page to other sites/places on the web. Please do respect the time and effort the author put in compiling this profile. If you need/want to use info from our profile, please kindly put a link to this post. Thanks a lot! – Kprofiles.com
post by casualcarlene
Is your bias left-handed?
Did you like this post? Do you know of anymore left-handed idols? Please do leave a comment!