Minsu (TO1) Profile and Facts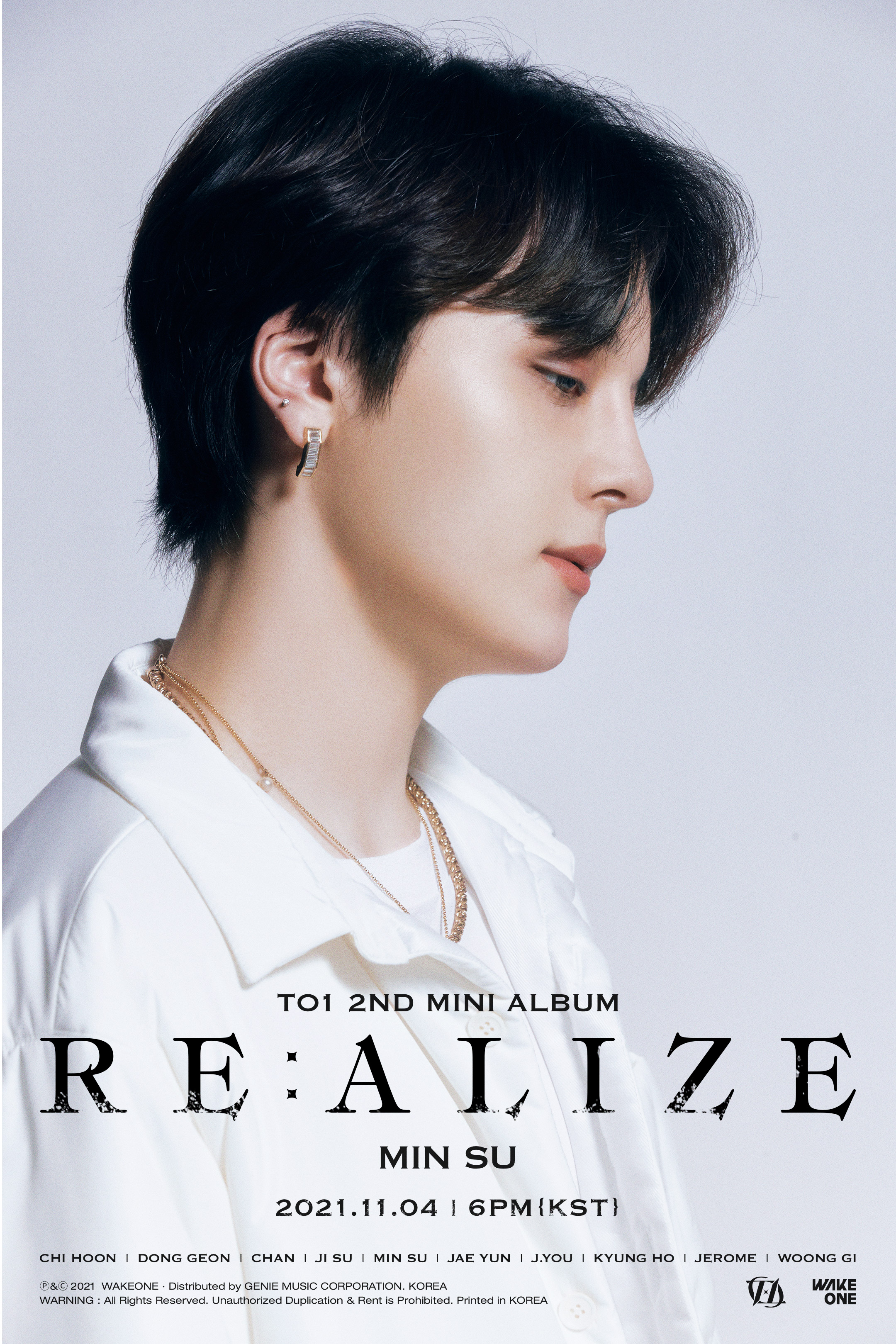 Minsu (민수) is a member of the South Korean boy group TOO.
Stage Name: Minsu (민수)
Birth Name: Kim Min Su (김민수)
Birthday: March 20th, 2000
Zodiac Sign: Pisces
Height: 172 cm (5'8″)
Weight: 58 kg (128 lbs)
Blood Type: B
Nationality: Korean
Element: Earth
MBTI Type: ISFJ
Official Animal Emoji: Cat 
Minsu Facts:
– Minsu ranked 6th place  WORLD KLASS.
– Minsu was born in Cheongju, South Korea (TOO Episode #12).
– Minsu has one older brother.
– His position in the group is Vocalist and Dancer.
– He is under n.CH Entertainment and Stone Music Entertainment.
– His element is Earth.
– He is very good at whisper games.
– He would rather be born as a cat than another human.
– He has said that he could eat tteok-bokki every day.
– He likes tteok made out of wheat the most.
– His favorite Korean food is bibimbap.
– He would like to travel to New Zealand, because it has pretty skies.
– Specialties: Vocals and Dancing.
– Motto: "There is no end".
– His dominant hand is his left one.
– He is the 'mom' of TOO.
– He is the shortest member of the group.
– He thinks the killing part in "Magnolia" is Jerome's part.
– He said that Donggeon behaves the worst out of the group.
– He would like to have a concert in Australia, so he could see an aurora.
– He would like to be Chihoon because of how cat-like he is.
– During 'Road To Kingdom', Juhaknyeon of The Boyz told him that he was his pick during 'World Klass' (TOO 110520 Vlive).
– The first thing he does after waking up is wake up Donggeon and J.You ("[TOO Episode] #8 TOO News).
– Taro buuble tea with 70% sugar, little/less ice,and 2 pearl add-on is his favorite type of bubble tea ("[TOO Episode] #8 TOO News).
– He is able to speak Japanese.
– He thinks TOO's charms are their youthfulness and their professionalism.
– He was born the same day as Hyunjin of Stray Kids.
– He doesn't like cucumbers (Fact In Star TOO 2).
– He used to be roommates with Chan, Kyungho, Jisu, J.You, and Woonggi (TOO Episode: Behind The Stage #7).
– Later, he shared a room with Chihoon, Donggeon, and Jerome.- – For the updated dorm arrangement, please visit TO1 Profile.
Note: Please don't copy-paste the content of this page to other sites/places on the web. If you use info from our profile, please kindly put a link to this post. Thanks a lot! 🙂 – Kprofiles.com
Profile Made By ♥LostInTheDream♥
How Much Do You Like Minsu?
Do you like Minsu? Do you know more facts about him? Feel free to comment below. 🙂