JB (GOT7) Facts and Profile: JB's Ideal Type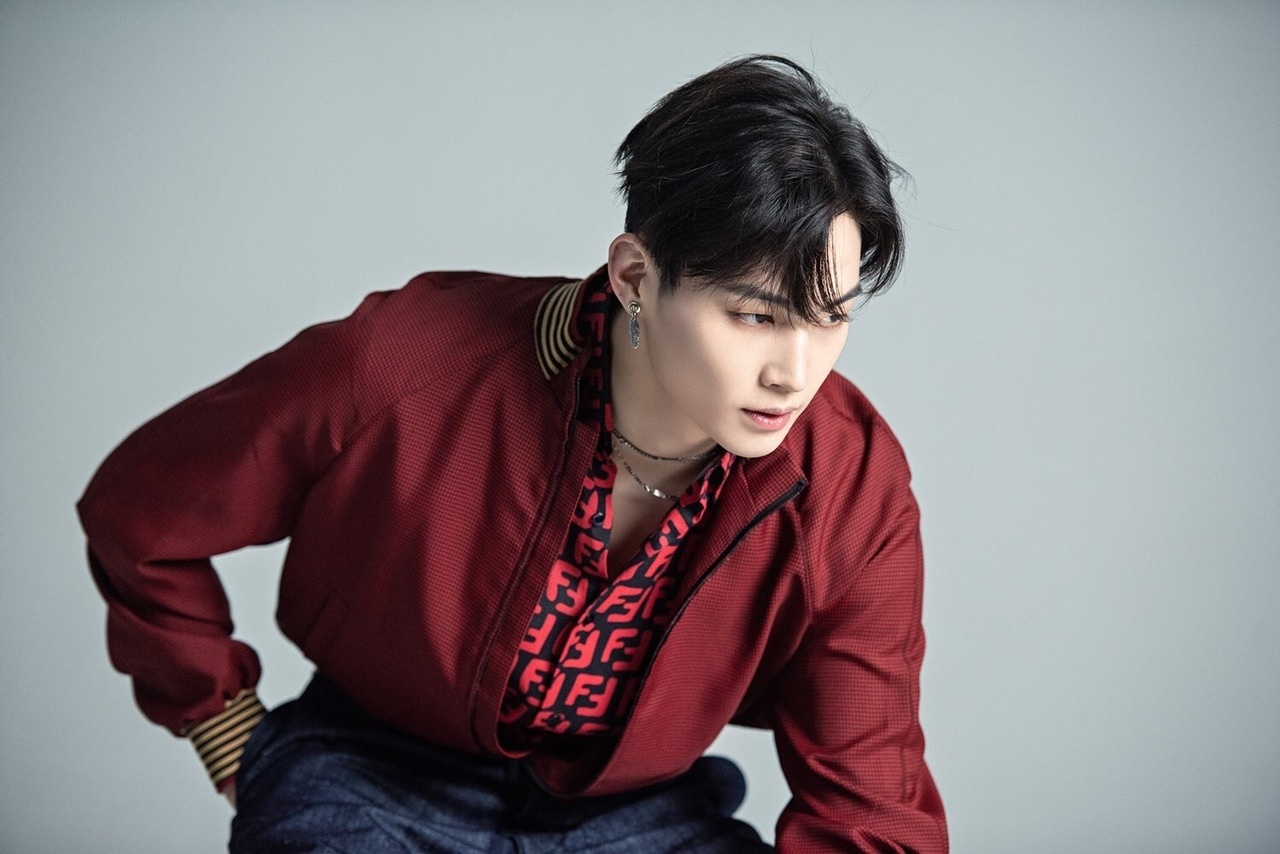 JB (제이비) is the leader and lead vocalist of GOT7.
Stage Name: JB (제이비)
Birth Name: Im Jae Bum (임재범)
Birthday: January 6, 1994
Zodiac sign: Capricorn
Nationality: Korean
Height: 179 cm (5'10" 1/2)
Weight: 63 kg (139 lbs)
Blood Type: A
Specialties: B-Boying
Hobbies: Watching movies, taking pictures, traveling, eating at restaurants
Favorite Artists: Michael Jackson, India Arie & Javier
Sub Units: JJ Project, Jus2
Instagram: @jaybnow.hr
Soundcloud: off_def
JB facts:
– He was born in Goyang city, Gyeonggi-do, South Korea.
– He doesn't have any siblings.
– His parents are divorced due to his dad's drinking issues and he remained with his mom and step-dad. ("Hello Counselor")
– He has a chic personality.
– He looks cold or tough to person who doesn't know him.
– He became a JYP trainee in 2009, after winning 1st place at a JYP Open Audition (he shared his place with Jinyoung)
– He was a trainee for 2.5 years before his debut.
– He attended Sewon High School, then took up Film major in Geonguk University.
– He can speak Japanese.
– His favorite food is Soondubu Jjigae (soft spicy tofu stew) and Budae jjigae (sausage stew)
– He doesn't like fried things.
– His favorite color is grey.
– His favorite movies are: Eternal Sunshine, Midnight in Paris
– His hobbies are watching movies, taking pictures, traveling, eating outside, collecting shoes
– JB's favorite sports are Basketball and Football.
– GOT7 have a pet Siamese cat. Jackson calls her Laura but JB calls her Nora.
– JB has 5 cats (PeopleTV interview). Some of them are: Nora (GOT7's cat), Kunta and Odd.
– JB is allergic to dog hair. (BuzzFeedCelebirty)
– He can play piano.
– He becomes happy when he plays music.
– He becomes mad when things don't go as he wants.
– He becomes relax when he takes a walk alone or go somewhere alone.
– JB is ambidextrous.
– His shoe size is "26.0".
– The singer he likes is Chaka Khan. (iHeart Radio)
– He likes Haruki Murakami's books.
– He acted in 'Dream High 2' (2012) and 'When A Man Falls In Love' (2013) dramas.
– He also acted in a short web-series called "Dream Knight" alongside his fellow GOT7 members.
– He participated in the 1st season of 'The Romantic and Idol' show.
– If he had super powers, he would teleport to the Grand Canyon, because hee loves the feeling of being surrounded by nature.
– One if his nicknames is 'harabuji (granpa)' since he had the gray hair for 'Girls, girls, girls' comeback.
– JB says he can't do aegyo but does it to his parents (New Yang Nam Show).
– There were rumors that JB was so pretty when he was a child that he even took part in a Child Model Contest.
– Once while he was practicing Bboy, he knocked his head on the floor because of a wrong move. He laid on the floor for 10 minutes before his hyungs wake him up. Because of that he temporarily lost his memories, when he got home, he couldn't remember the password and stayed outside his house because his parents were already sleeping.
– He is a fan of Soul Music.
– Jaebum also has a soundcloud where he has posted a few songs. He produced them under his alias "Defsoul" and collaborated with JOMALONE on some of the tracks.
– JB wrote GOT7's title track "You Are" and "LOOK".
– JB had his first kiss when he was 13.
– JB's role models are 2PM and Shinhwa.
– His famous quotes are "As a leader, I do constantly think about where our fate will take us, and will I be good enough to lead them to it."
– Motto: "Let's work hard. Be a man! Be righteous like a tiger."
– He likes Girl's Generation's Yoona.
– He likes to cook, especially omelet rice and kimchi stew.
– JB is friends with B.A.P's Youngjae, they filmed "Celebrity Bromance" together.
– His dorm partner used to be Youngjae, he changed and shares a room with Jackson now.
– EDIT: All the members have separate rooms now and only BamBam and Yugyeom shares a room. (After School Club)
– Edit 2: JB moved out of the dorm.
– JB is one of the fixed members of tvN's program "Prison Life of Fools" together with SEVENTEEN's Seungkwan and IZ*ONE's Yena.
– JB's ideal type is a cute girl who catches his attention.
You may also like: Quizz: Who's your GOT7 boyfriend?
Back to GOT7 Profile
(Special thanks to cowcow, AriaOfficial, christolhy,
Terezz Vernerová, Eeman Nadeem, Karina Hernandez, sailormina, kathleen hazel, Aes, Sheila May, Somuchkpopsolittletime 7, Genesis Perez, kimiesakura, Sheila May Amorado, ILiveForKpop, Dowoon Yoon, Lani Joiner, Cyrel Samosa, Park Jimin-ah, LeeSuh_JanDaeSoo)
Do you like JB? Do you know more facts about him? Feel free to comment below.