Daehwi (Wanna One, AB6IX) Profile and Facts; Daehwi's Ideal Type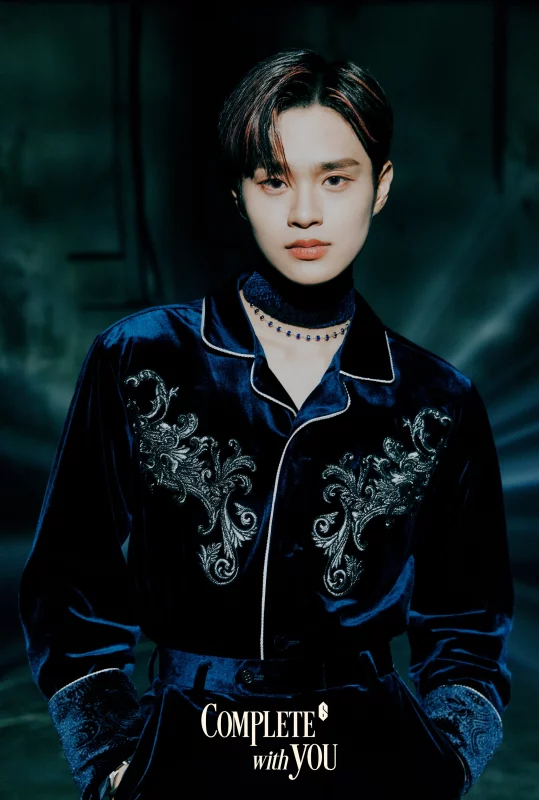 Daehwi (대휘) is a member of the boy group AB6IX who debuted on May 22, 2019 under Brand New Music and a former member of Wanna One.
Stage Name: Daehwi (대휘)
Birth Name: Lee Daehwi (이대휘)
Birthday: January 29, 2001
Zodiac Sign: Aquarius
Nationality: Korean
Height: 173 cm (5'8″)
Weight: 62 kg (137 lbs)
Blood Type: A
MBTI Type: ESTJ
Daehwi facts:
– He was born in Seoul, South Korea.
– Lee Daehwi lived in America (Los Angeles) for 6 years and Japan (Osaka) for 2 years.
– Daehwi is an only child.
– Daehwi's mom is currently living in America.
– Daehwi's English name is David, his Japanese name is Daiki.
– Daehwi attended School of Performing Arts in Seoul (Graduated on Feb 15, 2019).
– While he was in the U.S. Daehwi went to Park's Jr. High School.
– He ended "PD101" on the 3rd rank with a total of 1,102,005 votes.
– He is best known for appearing as the center for the program's promotional song "It's Me (Pick Me)".
– Daehwi is friends with Victon, Astro, Stray Kids, Itzy's Ryujin and Yeji, NMIXX's Lily, and is also close to JYP actor Shin Eunsoo as well as IZ*ONE's Lee Chaeyeon, Idol School's Eunsuh, and soloists Natty (Natty's father helped promote Daehwi on P101) and Jeon Somi.
– He and Seungmin from Stray Kids were close during high school. ('Lee Soo Ji's Music Plaza').
– Daehwi is a former JYP trainee.
– He and Woojin trained at Brand New Music.
– He and Jinyoung were in COEX together.
– He is good at English.
– Daehwi is left-handed.
– He is skilled in writing lyrics and composing music.
– He enjoys collecting candles and reinventing clothes by sewing.
– His favourite colour is purple.
– He hates snakes.
– His catchphrase is 'Magu magu".
– He invented the Mandu Kiss with Jaehwan.
– Park Woojin saved his contact "Daehwi whom I'll be together with for a long time".
– Daehwi's niece, Chaeyoung, is a child model.
– Daehwi has a very 'ahjussi' taste in food.
– He is Got7's Jackson's Produce 101 pick.
– Daehwi was always in the top eleven since episode one up to the final ranking.
– Daehwi is also close to Twice members, trained with them and was seen supporting them during SIXTEEN. Daehwi is also close to Natty and Somi (attended 2PM concert together).
– Produce 101 trainer Cheetah chose Daehwi as her favourtie contestant.
– Daehwi composed Brand New Music's song, "Welcome to my Hollywood" which was the song that the Brand New Music trainees performed in the first episode.
– Daehwi wrote and produced MXM's Good Day, Dawn and 사랑해줬으면 해, as well as Produce 48's 다시 만나.
– Daehwi, along with CUBE trainee and Produce 101 contestant Seonho came up with the iconic move in "Super Hot".
– Daehwi is Sunmi's Produce 101 bias.
– Daehwi has a monolid on one eye and a double eyelid on the other. I.O.I.'s Yoojung finds this feature charming.
– Daehwi said he would have marry Minhyun if he was a girl. (Wanna One Amigo TV Ep. 1)
– JBJ's Taehyun said he favors Daehwi a lot, but he was worried about their big age gap. Donghan (JBJ) then joked that in love there is no such thing as age gap. (Must Eat Ep. 09)
– When Wanna One moved to the dorm, Jaehwan said he wants to be roommate with Daehwi, because Daehwi is cute. ("Wanna One Go" ep. 1)
– Daehwi said he wants to be roommate with Jinyoung. ("Wanna One Go" ep. 1). However, Jinyoung said he wants be roommate with Jisung. XD
– They chose the rooms after playing 'Rock-Paper-Scissors'.
– Daehwi, Jinyoung and Sungwoon used to share a room. (Wanna One's reality show "Wanna One Go" ep. 1)
– Wanna One moved to 2 new apartments. Daehwi and Jinyoung share a room. (Apartment 2)
– Daehwi the best in dancing to girl groups (shown in "Weekly Idol").
– Daehwi said on a Vlive that Hyunjin from Stray Kids is his best friend and that he can give him everything. He also said that he's friends with Sanha (Astro), Bomin (Golden Child), Sunwoo (The Boyz) and Eric (The Boyz).
– Daehwi's waist is 17 inches. (Show Champion Behind)
– Daehwi along with a few other producers, composed the song "See You Again", which in one of the songs for the concept evaluation in Produce 48.
– Daehwi produced Jisung's song "Aside".
– Daehwi produced a song on Jihoon's album. it's called "Young 20".
– Company: Brand New Music
– On May 22, 2019 he debuted in AB6IX together with with Woojin.
– In the AB6IX dorm he has his own room.
– Daehwi's ideal type: Any girl who genuinely likes him, age doesn't matter.
Note: Please don't copy-paste the content of this page to other sites/places on the web. If you use info from our profile, please kindly put a link to this post. Thanks a lot! 🙂 – Kprofiles.com
(Special thanks to Syiqa, Al_29, Jin's my husband, wife & son, Jurajil, chey, Yuki Hibari, Lee, OhItsLizzie, hotpotato, Kiersten Bower, cheyenne, SALF004, Kathy101, Danny, exoisouruniverse, mystical_unicorn)
Related: Wanna One Profile/AB6IX Profile
Songs Lee Daehwi Has Produced
How much do you like Daehwi?
Latest Korean comeback:
Do you like Daehwi? Do you know more facts about him? Feel free to comment below. 🙂