Chihoon (TO1) Profile and Facts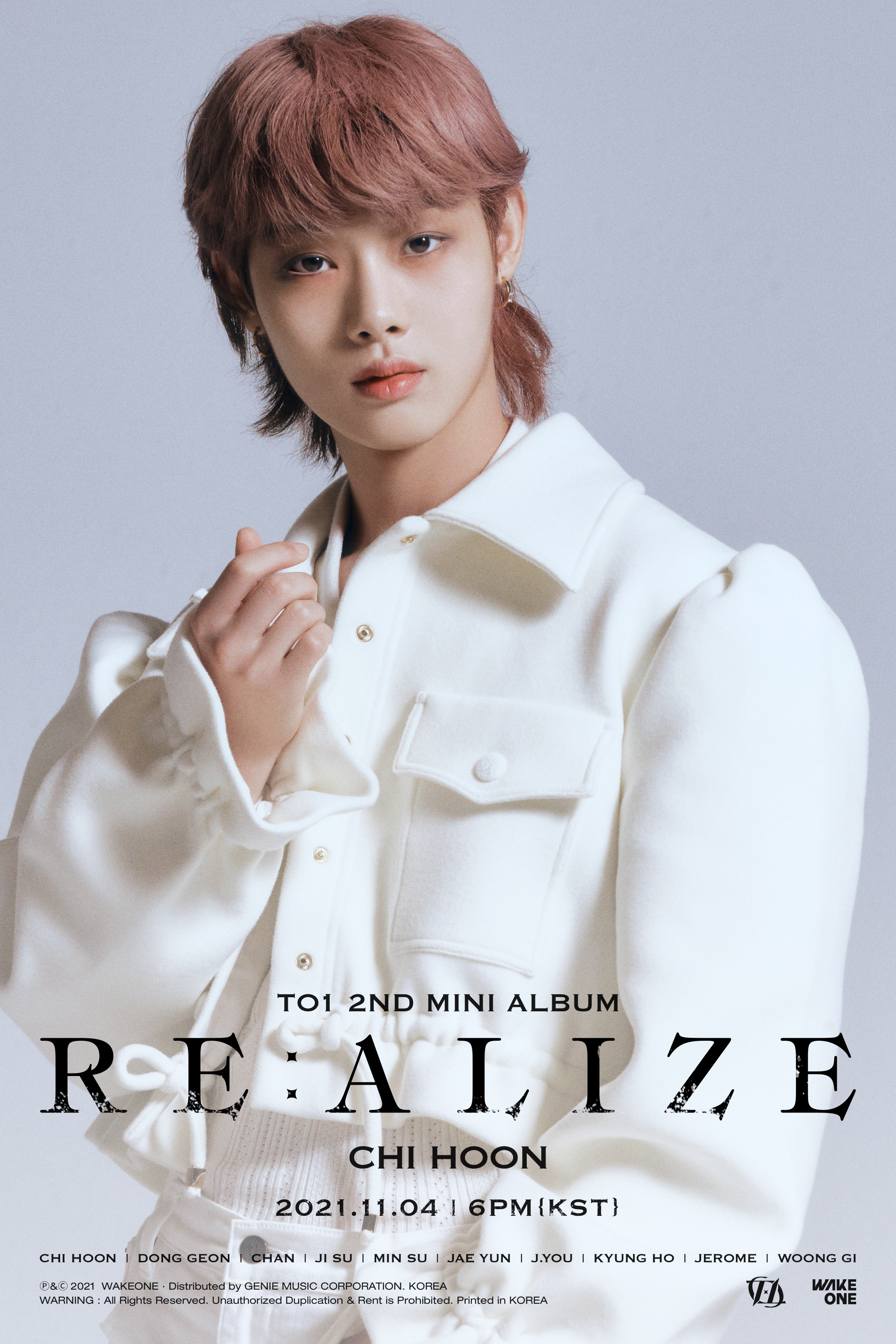 Chihoon (치훈) is a member of the South Korean boy group TO1.
Stage Name: Chihoon (치훈)
Birth Name: Choi Chi Hoon (최치훈)
Birthday: April 27th, 1999
Zodiac Sign: Taurus
Height: 175 cm (5'9″)
Weight: 53 kg (117 lbs)
Blood Type: A
Nationality: Korean
Element: Wood
MBTI Type: INFP
Official Animal Emoji: Baby Chick 

Soundcloud: 치훈(Ian)
Chihoon Facts:
– Chihoon ranked 7th place in  WORLD KLASS.
– Chihoon has no siblings.
– His position in the group is Rapper, Vocalist, and Producer.
– His element is Wood.
– He is the eldest member of the group.
– He is under n.CH Entertainment and Stone Music Entertainment.
– Specialties: Rapping, Vocals, and Producing.
–  Motto: "Focusing on the past will disrupt the future, but focusing on the present will complete the future".
– A Chick is his representative animal (Fan Cafe).
– In TO1 he is closest to Chan.
– His dominate hand is his left hand.
– He has his drivers' license.
– He covers his face with his hands whenever he is shocked.
– He can play the piano.
– He is TO1's self-proclaimed 'Sexy Guy'.
– If he could switch bodies with any member it would be Chan, because he's a good dancer.
– If he had to be stranded on a deserted island with one person, he would chose J.You.
– When he gets back from a schedule, he means to take a shower, but ends up lying down instead.
– He likes watching movie review videos.
– He thinks he is sexier when he is in his producing studio.
– He would like to make an emotional song for the fans.
– CUROHAKO is a producing group that Chichoon and Chan are a part of.
– He used to be roommates with Jaeyun, Donggeon, Jerome.(TOO Episode: Behind The Stage #7).
– His message to his roommates: He is sorry to Jaeyun for getting up late in the morning; and he wants Jerome to go to sleep earlier ("[TOO Episode] #8 TOO News).
– Later, he shared a room with Donggeon, Jerome, and Minsu.
– For the updated dorm arrangement, please visit TO1 Profile.
– He auditioned for "Show Me The Money 9", but he did not get past the first round.
Note: Please don't copy-paste the content of this page to other sites/places on the web. Please do respect the time and effort the author put in compiling this profile. If you need/want to use info from our profile, please kindly put a link to this post. Thank you.
Profile Made By ♥LostInTheDream♥
How Much Do You Like Chihoon?
Do you like Chihoon? Do you know more facts about him? Feel free to comment down below.