Intak Profile & Facts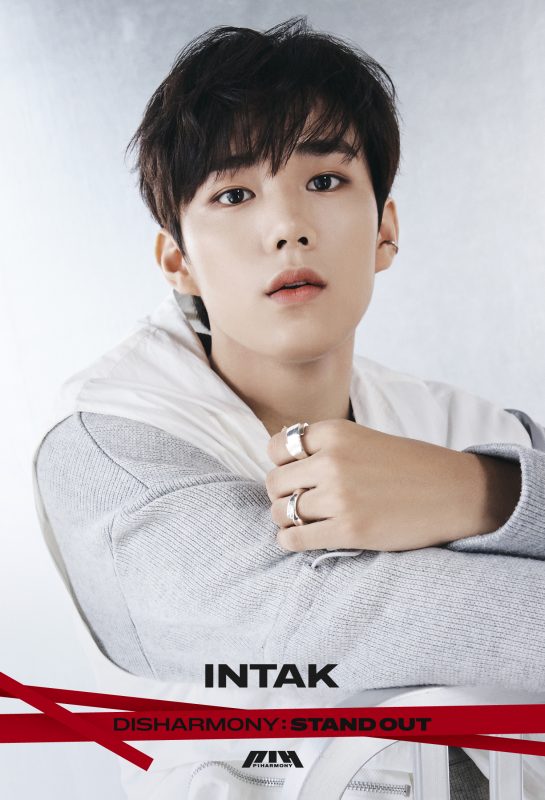 Intak (인탁) is a member of the K-Pop boy group P1Harmony that debuted on October 28th, 2020.
Stage Name: Intak (인탁)
Birth Name: Hwang In Tak (황인탁)
Chinese Name: Huang Rende (黄仁德)
Position: Rapper, Dancer
Birthday: August 31st, 2003
Zodiac Sign: Virgo
Height: 182 cm (5'11″)
Weight: 69 kg (152 lbs)
Blood Type: O
Nationality: Korean
Intak Facts:
– He was born in Yangju, Korea (FNC profile).
– He has a younger brother.
– In P1Harmony, he was the fourth to be revealed as a member.
– His hobbies include playing football, and looking at fashion and fashion models.
– His specialty is dancing.
– He has the ability/skill to write lyrics.
– He describes his personality as he has a great spirit of challenges, he's lively, loving, and affectionate.
– He wanted to be a singer because he likes to dance and be on stage since he was younger.
– His dream is to be a respected and cool musician.
– He wants to be remembered as a unrivaled artist.
– His memorable audition song is 'Love Yourself' by Justin Bieber.
– His favorite quote is 'if you really want it and believe in it, it will come true'.
– His life motto is 'let's live in our own way'. It means to live with his own kind of style/"coolness" without being caught up in anyone else's style.
– His favorite song currently is 'Limbo' by Amine.
– His favorite musicians are Michael Jackson, Chris Brown, ASAP Rocky, and EK.
– His favorite foods are bread, meat, and desserts, more specifically sweets.
– His favorite movies are 'Forrest Gump' and 'About Time'.
– His favorite fashion items/accessories are necklaces, hats, wide pants, and slim tops.
– His favorite facial features are his eyes and his chin.
– His name means 'make your name widely known by engraving it to the East'.
– He made an appearance on the variety show, 'I've Fallen For You'.
– He shares a birthday with Weki Meki's Lucy and IVE's Wonyoung.
– His MBTI type is ENFP, the Campaigner. It stands for Extraverted, iNtuitive, Feeling, Perceiving.
Note: Please don't copy-paste the content of this page to other sites/places on the web. Please do respect the time and effort the author put in compiling this profile. If you need/want to use info from our profile, please kindly put a link to this post. Thanks a lot! 🙂 – Kprofiles.com
profile made by Audrey7
Do you like Intak? Do you know any more facts about him? Feel free to comment down below.