Leo (VIXX) Profile and Facts: Leo's Ideal Type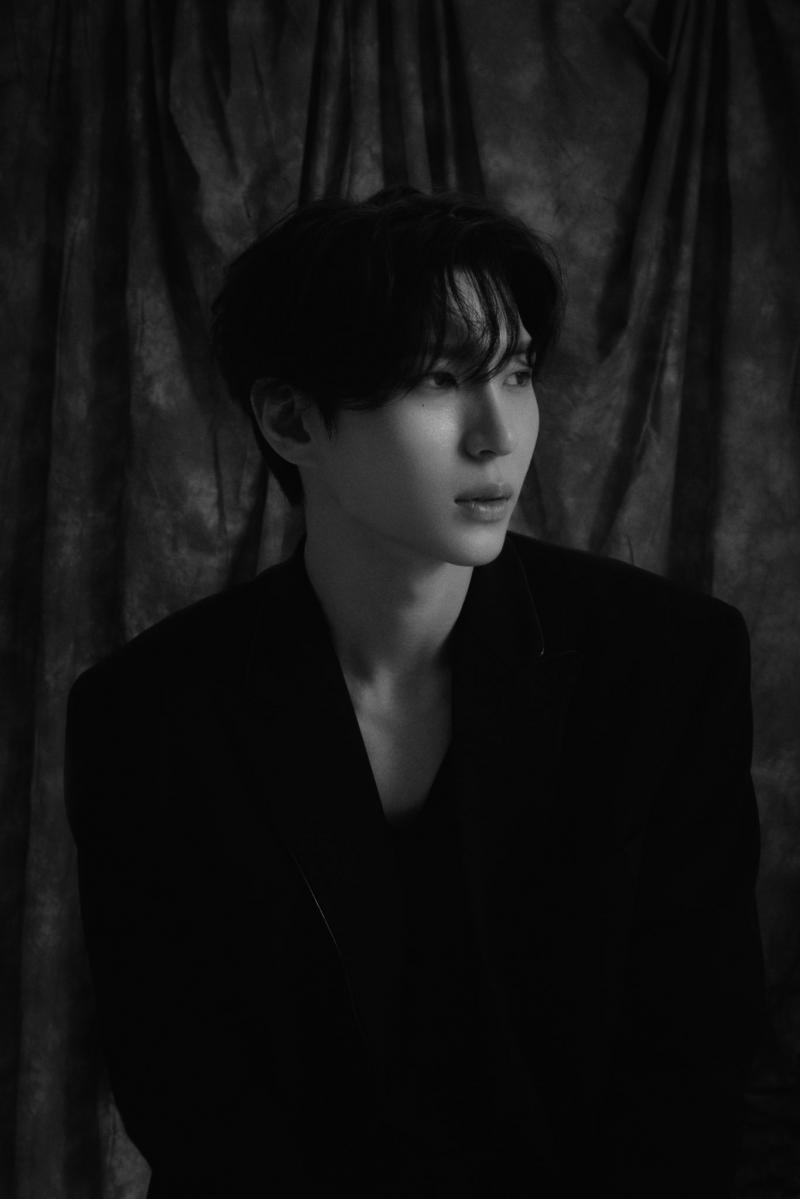 Stage Name: Leo (레오)
Birth Name: Jung Taek Woon (정택운)
Position: Main Vocalist
Birthday: November 10, 1990
Zodiac Sign: Scorpio
Height: 181 cm (5'11")
Weight: 59 kg (130 lbs)
Blood Type: O
Twitter: @JUNGTW_LEO ‬
Instagram: @Leo_jungtw
Leo facts:
– He was born in Seoul (Yangjae-dong).
– His family consists of: Dad, mom, 3 older sisters – "We're 1 boy and 3 girls family and I am the youngest one."(Haru * Hana Magazine Vol. 15 interview)
– His nicknames are: Magical Voice, Chic Taekwoon, Poker Face Chic, Pinkeu Pinkeu
– He was a trainee for 3 years and 7 months before he debuted.
– He got his stage name Leo from his company because he resembles a lion.
– He has broad shoulders.
– He was a Woolim trainee.
– He said he doesn't have a favorite food and likes anything. (However, he loves eating chicken.)
– He is addicted to coffee.
– His favorite colors are: Blue, White, Black
– His hobbies are reading fashion magazines and watching Japanese romance films.
– He was member of the National Youth Soccer Players from 2004 to 2007.
– He won various championships in swimming and boxing.
– Leo knows Tae Kwon Do.
– He is the member who cries the easiest.
– He loves animals and children.
– He can play the piano.
– Leo knows how to fence.
– His valuable belonging are the MP3 and the rosary his mother gave him.
– He is ambidextrous (able to write with both hands)
– He wouldn't go out with any of the members if he were a girl.
– Leo gets extremely embarrassed if he is complimented.
– He has the habit of licking his lips.
– N said Leo has short legs and Leo admitted it.
– He is friends with EXO's Lay, Seungho (MBLAQ), Kiseop (U-KISS).
– Because he's good at sports he appeared in several athletic variety shows like "Let's Go Dream Team" and "Idol Athletics Championship"
– He was featured in Brian Joo "Let This Die" and Seo in Guk's "Shake It Up".
– He acted in the musicals "Full House" (2014), "Mata Hari" (2016) "Monte Cristo" (2016), "The Last Kiss" (2017), "Elizabeth" (2018), "Marie Antoinette" (2019).
– He had a cameo role in the Korean drama "Glorious Day" (2014)
– He had a collaboration with Lyn for the song "Blossom Tears".
– Leo was chosen as one of the torchbearers for the 2018 Winter Olympics, alongside fellow member N.
– He is part of the sub-unit VIXX LR, together with Ravi.
– Leo released his concept film called "Leo From Leo" on July 19, 2018.
– Leo made his solo debut on July 31st, 2018, with "Touch & Sketch".
– On June 17, 2019 he has dropped another album, called "MUSE".
– Leo enlisted on December 2, 2019 and was discharged on September 9, 2021.
– Leo's ideal type is someone who he falls in love with at first sight, but not based on looks, but on the feeling.
Go back to VIXX Profile
Note: Please don't copy-paste the content of this page to other sites/places on the web. If you use info from our profile, please kindly put a link to this post. Thanks a lot! 🙂 – Kprofiles.com
(Special thanks to suri suri, MarkLeeIsProbablyMySoulmate, Mia Majerle, ~ kihyunie <3 ~, cakey, S, Aredhel, candii)
How much do you like Leo?
Latest Korean comeback:
Do you like Leo? Do you know more facts about him? Feel free to comment below. 🙂