Ryu Sejeong Profile and Facts; Sujeong's Ideal Type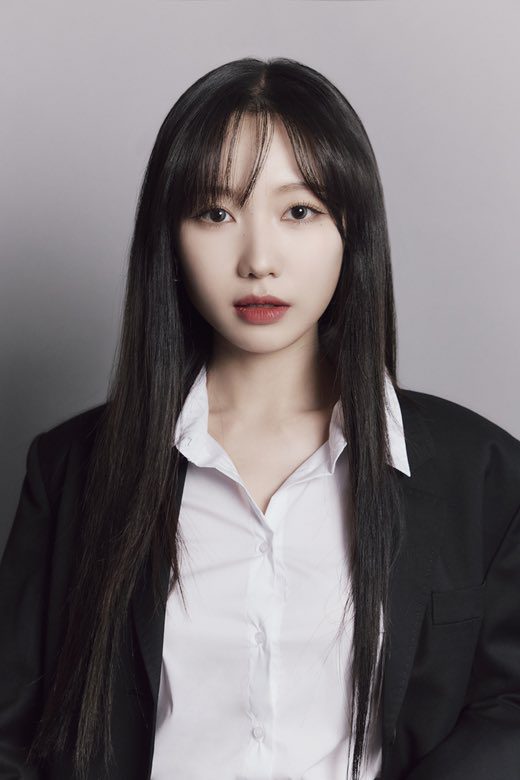 Ryu Sujeong (류수정) is a South Korean soloist under her own label, House of Dreams.
Birth Name: Ryu Sujeong (류수정)
Birthday: November 19, 1997
Zodiac Sign: Scorpio
Height: 168 cm (5'6.1″)
Blood Type: B
Instagram: @iloveryu._
SoundCloud: 2wnvutk1zsn6
YouTube: 류수정 iloveryu / Artist Rider
Sujeong Facts:
– Sujeong's home town is Daejeon, South Korea.
– She went to School of Performing Arts Seoul.
– Sujeong's nickname is Ryuvely.
– Her hobby is playing guitar.
– She debuted as a member of Lovelyz on November 12, 2014, under Woollim Entertainment.
– She was a member of Loveyz until their disbandment, on November 16, 2021.
– She danced with Sungyeol in INFINITE's Man in Love Performance for Gayo Daejun.
– Sujeong is considered 'The Brain of Lovelyz'.
– Sujeong and Babysoul sang the OST "Clean" for the drama "Second to Last Love".
– Sujeong was, alongside other 6 female idols, in "Idol Drama Operation Team" tv program. They created a 7 members girl group, called Girls Next Door , which debuted on July 14, 2017.
– She was chosen as a MC for "MTV Best of the Best" alongside BTS' V.
– Sujeong has never gotten fully drunk. Two bottles of soju was like the utmost amount that She have tried. [Ilgan Sport's DrunkDol Interview]
– Sujeong and Baby Soul used to share a room. [Ilgan Sport's DrunkDol Interview]
– Sujeong eats the most in the group, she really likes Mexican food (Taco, Nachos, etc.)
– Sujeong's personal talent is imitating Doraemon's voice
– Is a big fan of SNSD. She auditioned at Woollim with a cover of SNSD's "Oh!".
– Sujeong once wrote a letter to IU in the Lovelyz album that she gave to IU.
– Sujeong's favorite color is pastel pink
– Sujeong's favorite foods are Western food, Korean food, Chinese food; she especially like nachos, chicken feet and cheese, chicken, braised spicy chicken, and chicken feet.
– Sujeong dislikes pickles and food with vinegar in it.
– She wrote the lyrics to "Hide and Seek" which was included in the "R U Ready?" album.
– She has composed some songs that she hopes can be included in Lovelyz's albums someday.
– Sujeong is the crybaby of the group.
– "I only care about the cleanliness of bathrooms or places with water. I clean/sweep all the time but I don't organize my things." – Sujeong, DrunkDol Interview (2017)
– Sujeong's favourite style of clothes is Kitsch look.
– She's confident with her big eyes even without circle lenses.
– She debuted as a soloist on May 20, 2020 with the single "Tiger Eyes".
– After leaving Woollim Ent., Sujeong has founded an independent label named House of Dreams.
– Sujeong ideal type is a mature person whom I can look up to. Someone who can make her laugh but is serious when needed to be.
Note: Please don't copy-paste the content of this page to other sites/places on the web. If you use info from our profile, please kindly put a link to this post. Thanks a lot! 🙂 – Kprofiles.com
(Special thanks to Yuki Hibari, Tae TaeMinniex,
Mashishine💖 Lovelinus,Mashishine💖 )
Related: Lovelyz Profile
Latest comeback:
Do you like Sujeong? Do you know more facts about her? Feel free to comment below. 🙂