Dohwan (Ciipher) Profile & Facts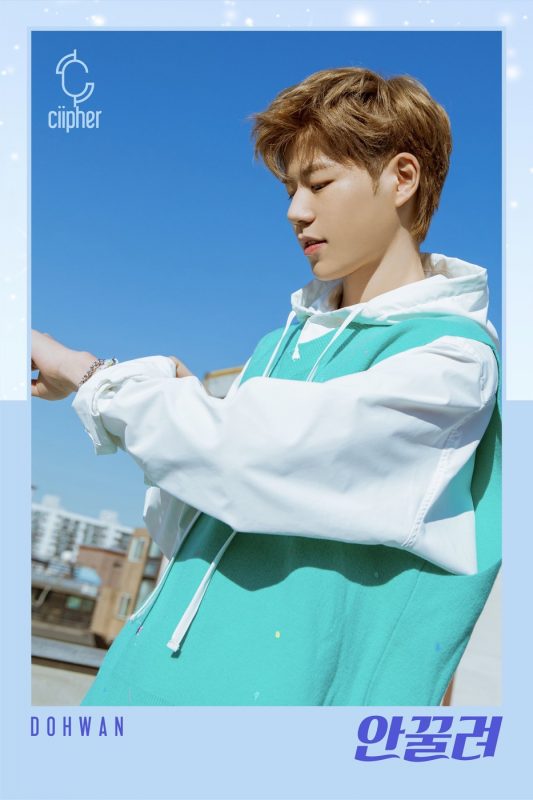 Dohwan (도환) is a member of K-Pop boy group CIIPHER, under RAIN Company.
Stage Name:Dohwan (도환)
Birth Name:Gil Do Hwan (길도환)
Position: Main Vocalist
Birthday:August 26th, 2003
Zodiac Sign:Virgo
Height: 175 cm (5'8″)
Weight: 61 kg
Blood Type:B
Nationality:Korean
MBTI:INFP
Instagram:@dohwan_kil_826
Dohwan Facts:
-He is from Yongin,South Korea.
-His Favorite Drinks are Misutgaru,Mango Juice and Plain Yogurt Smoothie.
-His Shoe size is 275.
-His Shirt size is XL.
–Hobbies:Beatbox,guitar,games (especially rhythm games) and manhwa.
–Specialty:Haegeum and singing.
-His Favorite Color is Yellow.
-He used to train at YG Entertatinment.
-He is a former contestant on YG's Treasure Box Survival Show along with Keita.
-He was eliminated on ep.9
-He is left-handed.
-Dohwan is friends with the TREASURE members.
-Him and Doyoung are bestfriends.
-He's a student at Def Dance.
-He is very affectionate (YGTB).
-His Charm points are Voice and smile.
-He can play the instrument Haegeum.
-He's a big fan of former Big Bang member Seungri.
-His Number 1 Treasure are their Fans and Ciipher.
–Strength:What you think it is
–Weakness:Biting fingernails (he's trying to fix it).
-His Favorite Music Genres are Ballad,rock,hiphop and pop.
-His Respected Artists are Kyuhyun from Super Junior,Lee Seunggi,Henry and Rain.
-He said "When I was younger I liked singing and went to a lot of karaoke rooms.When I was going through puberty, my parents asked me what they could do for me to listen to them and for some reason I said that I wanted to learn singing and dance. Starting from there,I started dreaming of being a singer.
–His Motto:"Always stay humble and when you're having a hard time,work harder".
Note:Please don't copy-paste the content of this page to other sites/places on the web.Please do respect the time and effort the author put in compiling this profile.If you need/want to use info from our profile,please kindly put a link to this post.Thanks a lot! 🙂 – Kprofiles.com
Profile by iceprince_02
How much do you like Dohwan?
Do you like Dohwan? Do you know more facts about him? Feel free to comment down below.