Cube Entertainment Profile: History, Artists, and Facts


Official/Current Company Name: Cube Entertainment Inc.
Previous Company Name: Playcube Inc.
CEO: Park Choong-Min
Founders: Hong Seung-sung/Simon Hong and Shin Jung-hwa/Monica Shin
Founding Date: August 29, 2006
Address: 83 Achasan-ro, Seoungsu-dong 2-ga, Seoungdong-gu, Seoul, South Korea
Cube Entertainment Official Accounts:
Official Website: Cube Entertainment
Fan Website: CUBEE
Facebook: UNITED CUBE
Twitter: CUBE ENTERTAINMENT
Youtube: United Cube
Weibo: CUBEentertainment

Cube Entertainment Artists:*
Fixed Groups:
4Minute


Debut Date: June 15th, 2009
Status:  Disbanded
Date of Inactivity at Cube:  June 2016
Members: Jihyun, Gayoon, Jiyoon, HyunA, and Sohyun
Subunits:
2YOON (January 17, 2013)- Gayoon and Jiyoon
Website:–
Beast/B2ST


Debut Date: October 14th, 2009
Status: Left Cube
Date of Inactivity at Cube: December 15, 2016
Current Company: Around US Entertainment (Group Name Changed to "Highlight")
Members: Doojoon, Junhyung, Yoseob, Kikwang, and Dongwoon
Former Members: Hyunseung
Subunits:–
Website: AroundUSEnt/Artist.Highlight
BTOB


Debut Date: March 21, 2012
Status: Military Hiatus
Active Members: Eunkwang, Minhyuk, Changsub, Hyunsik, Peniel and Sungjae
Former Member: Ilhoon
Subunits:
BTOB BLUE (September 19, 2016)- Eunkwang, Changsub, Hyunsik, and Sungjae
BTOB 4U (November 16, 2020)- Eunkwang, Minhyuk, Changsub, and Peniel
Website: CubeEnt/BTOB
M4M


Debut Date: March 14th, 2013
Co-Company: Xing Tian Media (2013-2015)-China
Status: Left Cube
Date of Inactivity at Cube: 2015
Members: Alen, Jimmy, Vinson, and Yubin
Former Member: Park Jung-jong
Subunits:–
Website:–
CLC


Debut Date: March 19, 2015
Status: Inactive
Members: Seungyeon, Seunghee, Yujin (currently promoting as Kep1er), Sorn, Yeeun, and Eunbin.
Former Member:  Elkie, Sorn
Inactive Member: Yujin
Subunits:–
Website: CubeEnt/CLC
PENTAGON


Debut Date: October 10, 2016
Status: Active
Active Members:  Hui, Jinho, Hongseok, Shinwon, Yeo One, Yanan, Yuto, Kino, and Wooseok
Former Member: E'Dawn
Subunits:–
Website: CubeEnt/PENTAGON
(G)I-DLE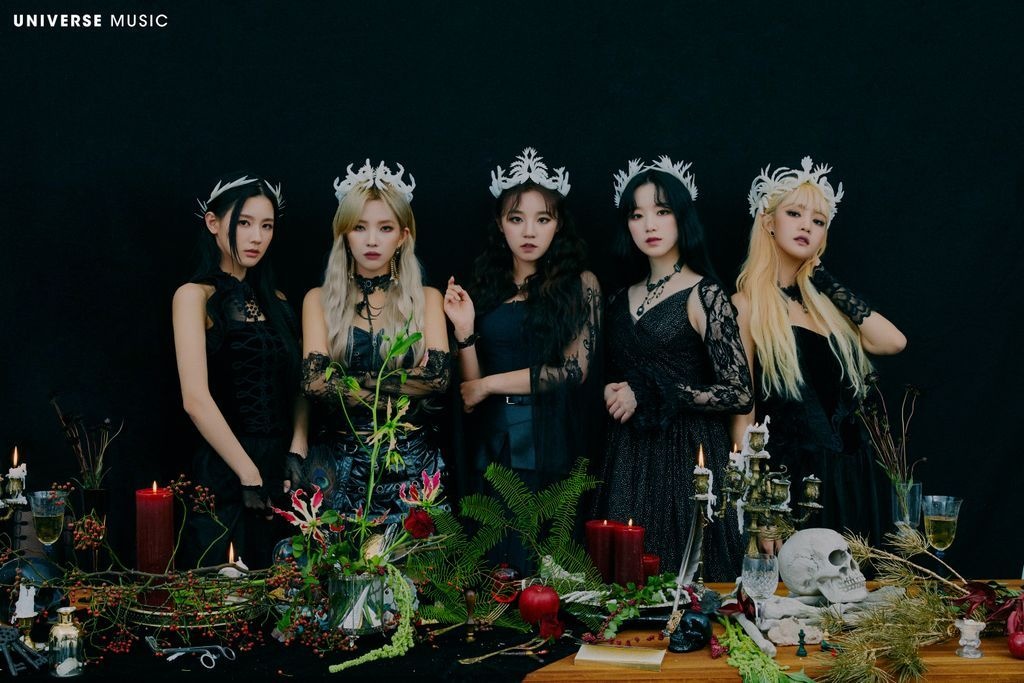 Debut Date: May 2nd, 2018
Status: Active
Members: Soyeon, Miyeon, Minnie, Yuqi, and Shuhua
Former Member: Soojin
Website: CubeEnt/(G)I-DLE
A Train to Autumn


Debut Date: November 5, 2018
Status: Active
Members: Hwang Jihyun, Lee Ahyoung, Kim Soobin, and Baek Somi
Subunits:–
Website:–
LIGHTSUM


Debut Date: June 10th, 2021
Status: Active
Members: Sangah, Chowon, Nayoung, Hina, Juhyeon and Yujeong
Former Members: Huihyeon, and Jian.
Subunits:–
Website: CubeEnt/LIGHTSUM
Collab/Project Groups:
United Cube


Debut Date: December 3rd, 2013
Status: Active
Active Members: Every Current Cube Entertainment Artist
Former Members: Every Former Cube Entertainment Artist
Website:–
Trouble Maker


Debut Date: November 2011
Status: Disbanded
Date of Inactivity at Cube: October 15, 2018
Members: HyunA (4Minute) and Hyunseung (Beast/B2ST)
Website:–
Triple H


Debut Date: May 1, 2017
Status: Disbanded
Date of Inactivity at Cube: October 15, 2018
Members: HyunA (4Minute) and Hui and E'Dawn (PENTAGON)
Website: CubeEnt/TripleH
OG School Project


Debut Date: January 5th, 2018
Co-Company: Starship Entertainment
Status: Inactive
Date of Inactivity at Cube: July 17th, 2019
Members: Jo Woochan (Cube) and Park Hyunjin and Achillo (Starship Entertainment)
Website:–
Wooseok X Kuanlin


Debut Date: March 11, 2019
Status: Active
Members: Wooseok (PENTAGON) and Kuanlin (ex-Wanna One)
Website: CubeEnt/WOOSEOK X KUANLIN
Soloists:
Eddie Shin


Debut Date: May 27th, 2005
Status: Left Cube
Date of Inactivity at Cube: 2005
Groups: Aziatix
Website:–
Mario


Debut Date: June 18th, 2008
Status: Left Cube
Date of Inactivity at Cube: December 14th, 2010
Groups:–
Website: CubeEnt/Mario
AJ


Debut Date: April 4th, 2009
Status: Left Cube
Date of Inactivity at Cube: December 15, 2016
Current Company: Around US Entertainment
Groups: Beast/B2ST (Now known as Highlight)
Website:–
HyunA


Debut Date: January 10th, 2010
Status: Left Cube
Date of Inactivity at Cube: October 15, 2018
Current Company: P NATION
Groups: Wonder Girls, 4Minute, Trouble Maker, Triple H
Website:–
G.NA


Debut Date: July 14th, 2010
Status: Left Cube
Date of Inactivity at Cube: March 1, 2016
Groups:–
Website:–
Roh Ji-hoon


Debut Date: November 7, 2012
Status: Left Cube
Date of Inactivity at Cube: December 2017
Current Company: OGAM Entertainment
Groups:–
Website: CubeEnt/RohJihoon
Yoseob


Debut Date: November 26th, 2012
Status: Left Cube
Date of Inactivity at Cube: December 15, 2016
Current Company: Around US Entertainment
Groups: Beast/B2ST (Now known as Highlight)
Website:–
Jun Guk Gu


Debut Date: April 14th, 2013
Status: Left Cube
Groups:–
Website:–
Shin Ji-hoon


Debut Date: October 16th, 2013
Status: Left Cube
Date of Inactivity at Cube: 2016
Current Company: Starline Entertainment
Groups:–
Website:–
Oh Yeri


Debut Date: November 6th, 2013
Status: Left Cube
Date of Inactivity at Cube: 2014-2016
Current Company: XUNiT
Groups:–
Website:–
Yong Jun Hyung


Debut Date: December 13th, 2013
Status: Left Cube
Date of Inactivity at Cube: December 15, 2016
Groups: Former (2009-2019)-Beast/B2ST (Now known as Highlight)
Website:–
Jang Hyung Seung


Debut Date: May 8th, 2015
Status: Active
Groups: Former (2009-2016) Beast/B2ST
Website: Cube/JangHyungSeung
Changsub


Debut Date: June 7th, 2017 (Japanese Debut)**
Status: Military Hiatus
Groups: BTOB
Website:–
Soyeon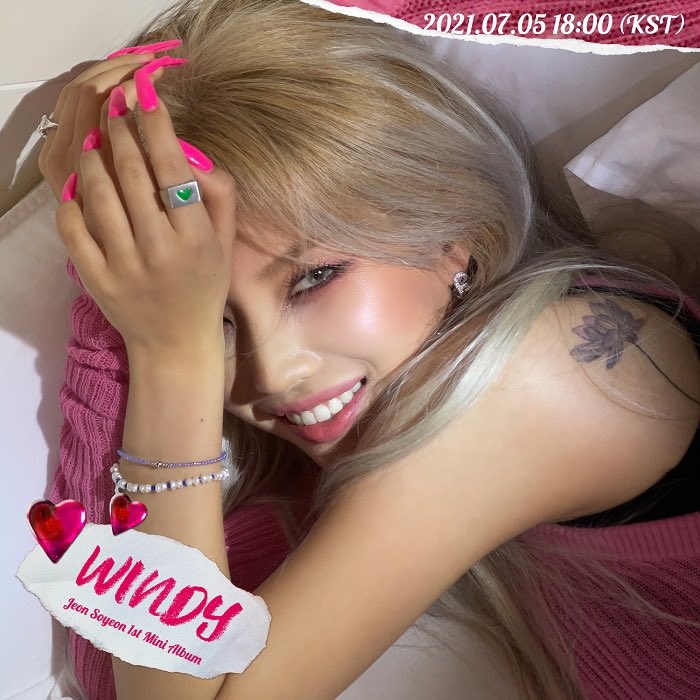 Debut Date: November 5th, 2017
Status: Active
Groups: (G)I-DLE
Website:–
Ilhoon


Debut Date: March 8th, 2018
Status: Left Cube
Date of Inactivity at Cube: December 31st, 2020
Groups: BTOB
Website:–
Yoo Seonho


Debut Date: April 11th, 2018
Status: Active
Groups:–
Website: CubeEnt/YooSeonho
Elkie


Debut Date: November 23rd, 2018
Status: Left Cube
Date of Inactivity at Cube: December 30th, 2020
Groups: CLC
Website:–
HUTA


Debut Date: January 15th, 2019
Status: Active
Groups: BTOB
Website:–
Peniel


Debut Date: May 13th, 2019**
Status: Active
Groups: BTOB
Website:–
Hyunsik


Debut Date: October 14th 2019**
Status: Military Hiatus
Groups: BTOB
Website:–
Sungjae


Debut Date: December 26th, 2019
Status: Military Hiatus
Groups: BTOB
Website:–
Eunkwang


Debut Date:  May 21st, 2020**
Status: Active
Groups: BTOB
Website:–
Yuqi


Debut Date: May 13th, 2021
Status: Active
Groups: (G)I-DLE
Website:–
Cube Entertainment Artists That Did Not Debut Under Cube:
-Young Jee (2010-2011)
-Rain (2013-2015)
-Jo Kwon (2017-)
-Lee Hwi-jae (2018-)
Artists Under Cube Entertainment Sub-Labels, Subsidiaries, Divisions, and Joint Ventures:
Starline Entertainment (February 2016):
Shin Ji-hoon (2016-) 
Other Cube Entertainment Sub-Labels, Subsidiaries, Divisions, and Joint Ventures:
–Music Cube (2005)
–Music Cube Japan (2009)
-A Cube Entertainment (2011-2015)
-Cube DC (2012)
–Cube Entertainment Japan (2015)
-Cube TV (2015)
-Cube TV Hangtime (2018)
-U-Cube (November 2018)
*Only artists that debuted under Cube Entertainment or any sub labels will be mentioned in this profile.  Artists that joined Cube post-debut will be mentioned in their original company's profile.
**Solo tracks from BtoB's "Piece of BTOB" will not be considered solo debuts, as they were released under a group album.
Profile Made By ♥LostInTheDream♥
Who Is Your Favorite Cube Entertainment Artist?
Are you a fan of Cube Entertainment and its artists? Who is your favorite Cube Entertainment artist? Feel free to comment below! 🙂