Seunghee Profile and Facts; Seunghee's Ideal Type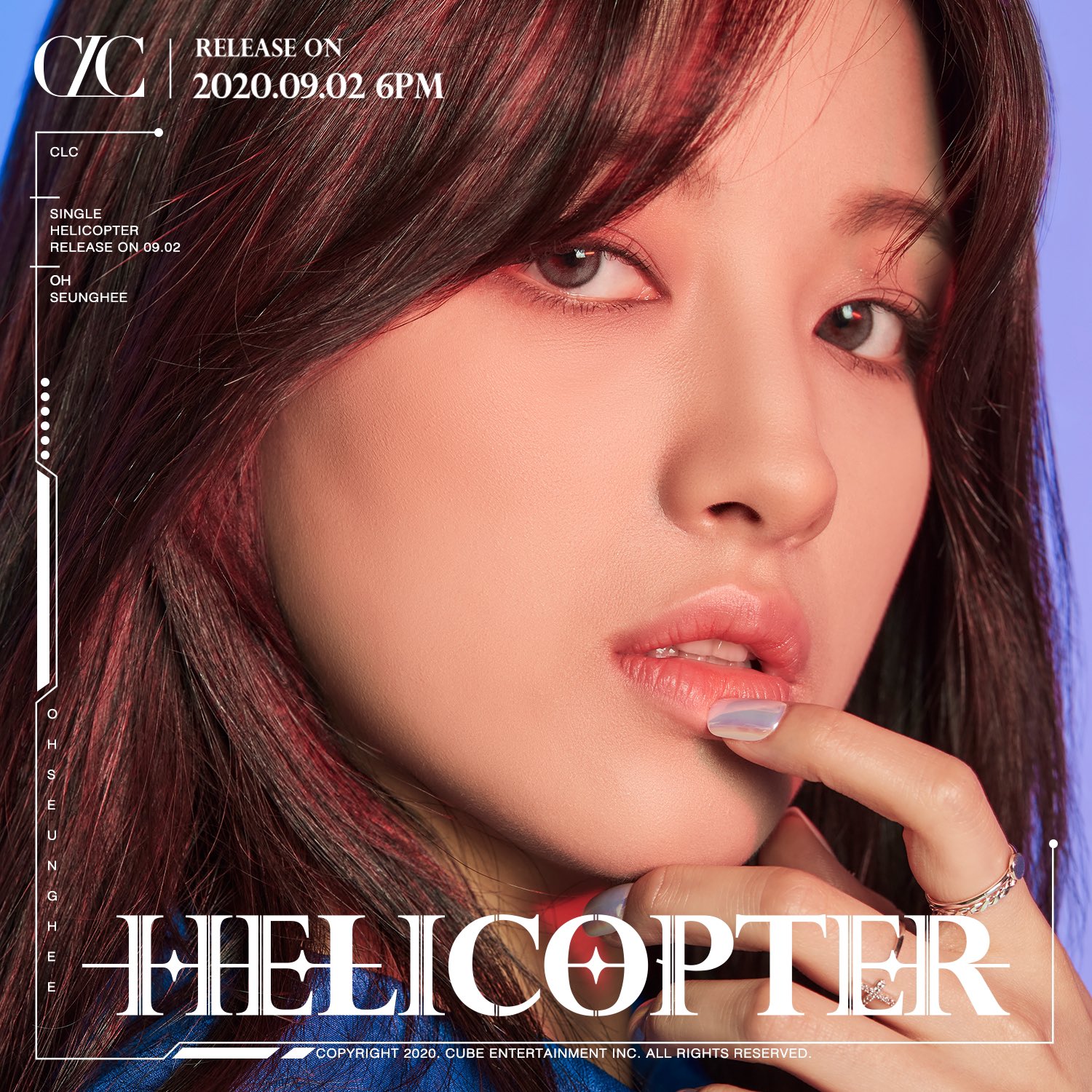 Stage Name: Seunghee (승희)
Birth Name: Oh Seung Hee (오승희)
Birthday: October 10th, 1995
Zodiac Sign: Libra
Height: 161.4 cm (5'3″)
Weight: 49 kg (108 lbs)
Blood Type: A
Nationality: Korean
Instagram: @ohseunghee_official_
Youtube: 오승희 OH SEUNGHEE
Seunghee Facts:
– Seunghee's representative fruit: Green Apple.
– She was born in Gwangju, South Korea.
– Seunghee was the leader of the group.
– She was in Cheongdam High School.
– She studied in a dance academy in Gwangju, "Mode Music Academy".
– She won the final of Gwangju/Jeollanam "1st Cube Star Auditions" in May 2012. After that she signed a contract with Cube Entertainment.
– Seunghee has a younger sister and a brother.
– She's good at writing lyrics and composing songs.
– Seunghee can play the guitar and the piano.
– One of her hobbies is organizing the refrigerator.
– She loves apples.
– Her favorite food is pizza.
– She is in charge of cleaning in the dorm.
– Seunghee's nicknames are Little Hani and 'It's a Duck' (오리다) [T/N: 'Oh' represents Seunghee's surname, 'Rida' means 'leader', but 오리다 altogether is 'It's a Duck']
– She was in BtoB's "The Winter Tales" and "2nd Confession" MV.
– Seunghee appeared in G.NA's "Pretty Lingerie" MV.
– She signed up for NU'EST's fancafe.
– She's a big fan of NU'EST.
– She sings the OST for drama "Plus Nine Boys", called 'Curious' ft with BTOB member Sungjae.
– Seunghee and Yujin are the CUBE girls who sing 'Perfume' ft BEAST/Highlight' Yeoseob.
– Seunghee role model ' Apink's Park Chorong and Alicia Keys'
– She tends to cook too much of dishes and says it's a habit she got from her mother.
– Her hobby is writing poems.
– She's one of the cooks in the group.
– She shares the biggest room in the dorm with Yeeun and Sorn.
– Her ideal type: Enthusiastic, Polite, Responsible, Has a clear direction on his path.
– A celebrity close to her ideal type: Baek SungHyun.
Note: Please don't copy-paste the content of this page to other sites/places on the web. Please do respect the time and effort the author put in compiling this profile. If you need/want to use info from our profile, please kindly put a link to this post. Thanks a lot! 🙂 – Kprofiles.com
Profile By YoonTaeKyung
(Special thanks to: CLC Love Cheshire Love CLC)
Back to: CLC Profile
How much do you like Seunghee?
Do you like Seunghee? Do you know more facts about her? Feel free to comment below. 🙂