Dawn Profile and Facts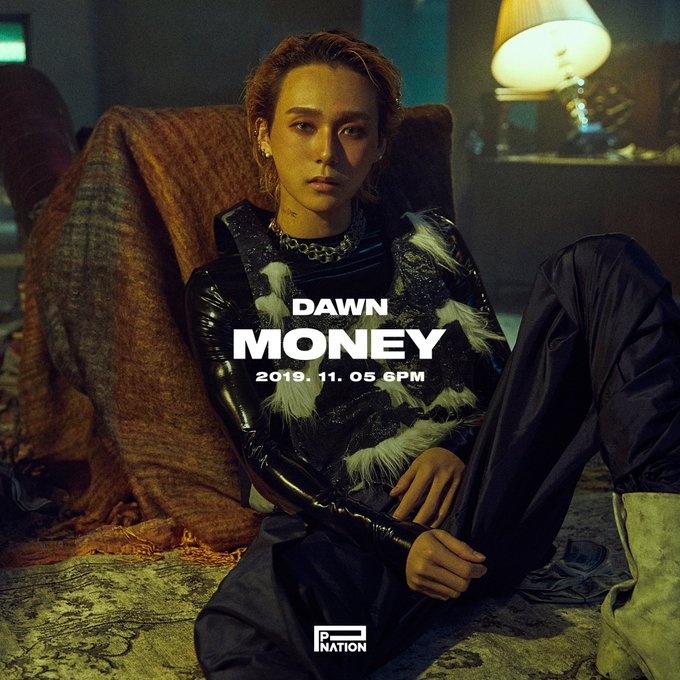 Dawn (던) is a Korean soloist under PNation. He made his official solo debut on November 5, 2019.
Stage Name: Dawn (던), formerly known as E' Dawn (이던)
Birth Name: Kim Hyo-jong (김효종)
Birthday: June 1, 1994
Zodiac Sign: Gemini
Height: 173 cm (5'8″)
Weight: 60 kg (132 lbs)
Blood Type: O
Nationality: Korean
Instagram: @hyojong_1994
Dawn Facts:
– He is from Hwasun, South Korea
– He was a member of Pentagon and Triple H.
– In Pentagon Maker, E'Dawn called Hyuna for advice in one of their missions.
– He was the first leader of Pentagon but then Hui came and everyone liked him
– He loves to tease Kino.
– He has a 4D personality
– E'Dawn has a 4d personality which means that he's unique and a little weird
– His favorite color is black.
– E'Dawn once auditioned for JYP Entertainment but was eliminated
– He is said to be able to dance as if his head and body were separated
– E'Dawn thinks he's the cutest in Pentagon
– He becomes a different person when he dances.
– E'Dawn used to have Aquaphobia. He was scared of the water and he couldn't swim for the longest time.
– He is pretty weird.
– He wanted to be a zookeeper or train animals when he was younger.
– The first Korean song he ever sang was the national anthem of Korea.
– E'Dawn has a shrill screaming voice
– E'Dawn is a great dancer known for his popping skills.
– E'Dawn, Hui, and Wooseok, wrote the lyrics for 'Never' for Produce 101.
– E'Dawn filled in for BTOB's Ilhoon in some of his performances with Hyuna for the song "Roll Deep"
– August 3rd, 2018, it was confirmed that Hyuna and E'Dawn have been dating since May 2016.
– September 13, 2018, Cube officially announced that E'Dawn and Hyuna have been kicked out from the label.
– On the same day September 13, 2018 Cube's CEO announced that the decision is not definitive and a final decision will be taken next week.
– On November 14, 2018, Cube Entertainment confirmed that E'Dawn has left Pentagon and Cube.
– He (as well as Hyuna) joined PNation alongside their friend Jessi on January 25, 2019.
– He debuted as a solo artist under P Nation on November 5, 2019.
Posted by: marshmallow.chim
(Special thanks to: Kellee Ann McAdams, shushu wifeu, turtle_powers, Alandria Penn)
Note: Please don't copy-paste the content of this page to other sites/places on the web. If you use info from our profile, please kindly put a link to this post. Thanks a lot! 🙂 – Kprofiles.com
What Do You Think Of E'Dawn?
Korean Solo Debut:

Related: Pentagon profile
Do you know more facts about Dawn? Feel free to comment below. 🙂