Wanna One Members Profile: Wanna One Facts and Ideal Types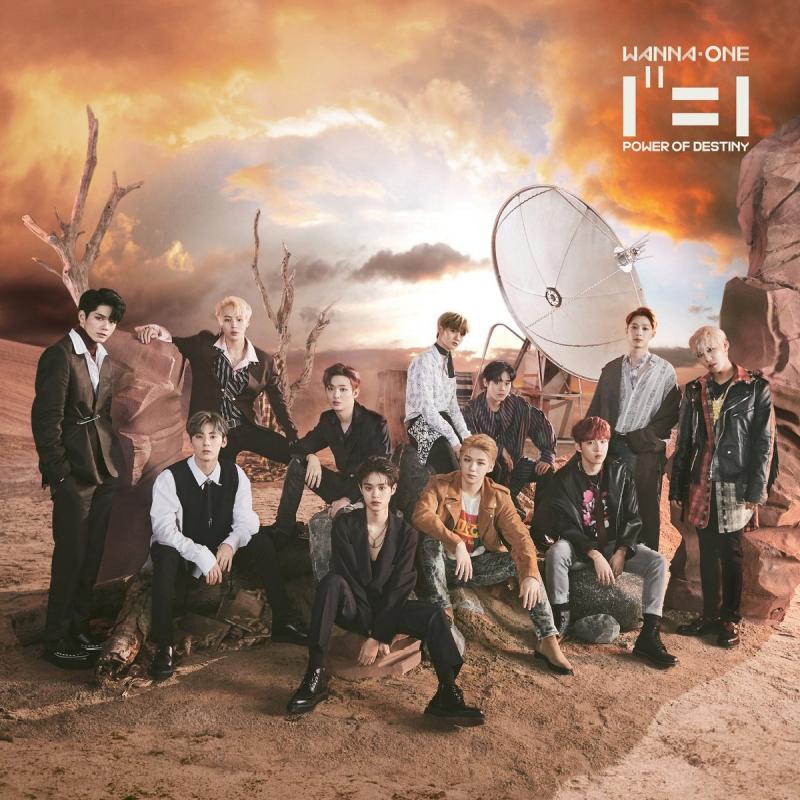 Wanna One (워너원) is a group formed by the top 11 contestants from the second season of Produce 101: Jisung, Sungwoon, Minhyun, Seongwoo, Jaehwan, Daniel, Jihoon, Woojin, Jinyoung, Daehwi, and Kuanlin. The group debuted on August 7th, 2017, under YMC Entertainment and CJ E&M. On May 31, Wanna One announced they're moving agencies to Swing Entertainment, a management company exclusively for Wanna One. Wanna One officially disbanded on December 31, 2018.
Wanna One will have a reunion for MAMA, on December 11, 2021, as 10 members (without Kuanlin).
Wanna One Fandom Name: Wannable
Wanna One Official Fan Colors: –
Wanna One Official Accounts:
Facebook: WannaOne.official
Twitter: WannaOne_twt
Instagram: wannaone.official
Fan Cafe: WannaOneOfficial
V LIVE: Wanna One
Youtube: Wanna One 워너원
Wanna One Members Profile:
Jisung (Rank 8)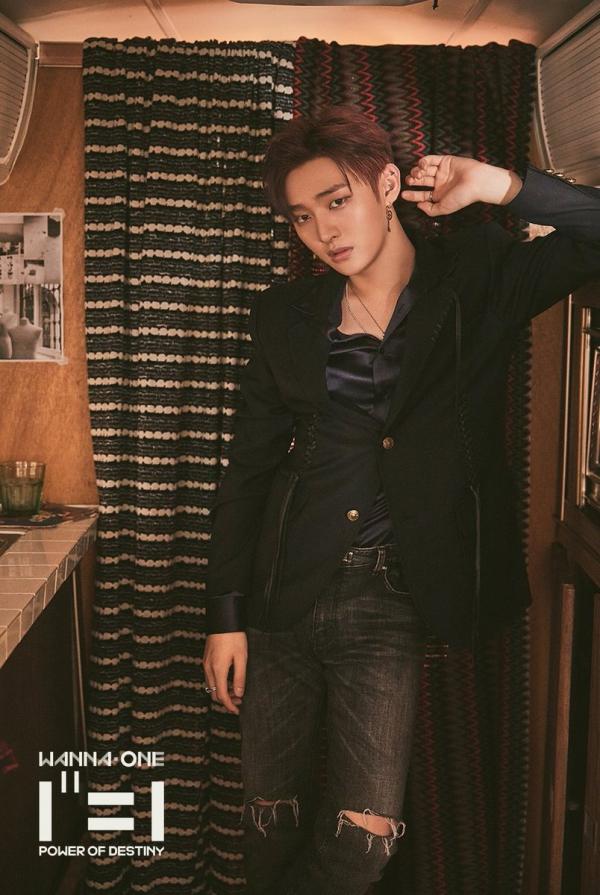 Stage Name: Jisung (지성)
Birth Name: Yoon Byeong-ok (윤병옥) but he legally changed his name to Yoon Ji-sung (윤지성)
Position: Leader, Sub Vocalist
Birthday: March 8, 1991
Zodiac Sign: Pisces
Nationality: Korean
Height: 175 cm (5'9″)
Weight: 62 kg (137 lbs)
Blood Type: B
Instagram: @_yoonj1sung_
Youtube: Yoon Jisung Official
Sub-Unit: Lean On Me
Jisung Facts:
– Jisung was born in Wonju, Gangwon-do, South Korea.
– Jisung has a younger sister name Yoon Seulgi
– He ended PD101 on the 8th rank with a total of 902,098 votes
– He invented the Jisung Clap
– He was a trainee at MMO Entertainment with Daniel
– He and Daniel were backup dancers for Fiestar's Cao Lu
– After Park Seongwoo was eliminated, Jisung was the oldest trainee in Produce 101
– Also known as 'mommy' (by Daniel)
– He received the most votes when trainees had to decide on their 'fixed pick' for the final 11
– He loves anything to do with animals
– He also likes acting
– Jisung is known as a memelord because he has great facial expressions
– Jisung's co-trainees from MMO Ent. said that Yoon Jisung's nickname is "Yoon auntie" (Produce 101 – Ep. 5)
– According to Samuel, Jisung is the one who liked to tell ghost stories back when they were on produce 101's dorm ('We Ask, You Answer' interview)
– Wanna One moved to 2 new apartments. Jisung had a room for himself. (Apartment 1)
– Jisung participated in the musical 'Those Days!' before enlistment.
– Jinsung debuted as a soloist on February 20, 2019 with the single "In the Rain".
– On May 14, 2019 Jisung enlisted into the military as an active duty soldier. He was discharged on November 20, 2020.
– Company: LM Entertainment (On January 31,2019 his contract with MMO Entertainment expired)
– Currently: Soloist
– Jisung's ideal type: Someone who is younger than him.
Show more Jisung fun facts…
Sungwoon (Rank 11)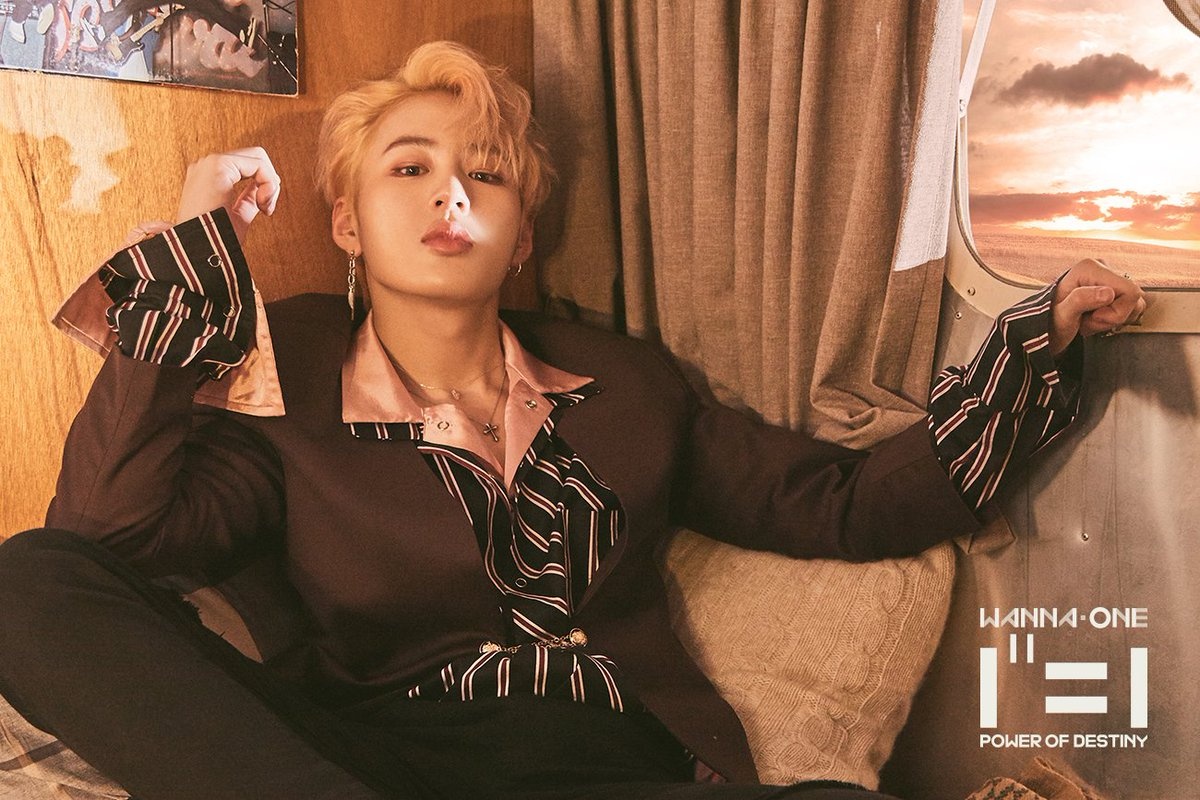 Stage Name: Sungwoon (성운)
Birth Name: Ha Sung-woon (하성운)
Position: Main Vocalist
Birthday: March 22, 1994
Zodiac Sign: Aries
Nationality: Korean
Height: 167 cm (5'6″)
Weight: 54 kg (119 lbs)
Blood Type: A
Sub-Unit: Lean On Me
Instagram: @gooreumseng
Twitter: @HSW_officialtwt
Sungwoon Facts:
– Sungwoon was born in Goyang, Gyeonggi-do, South Korea
– Sungwoon has a younger sister
– He ended PD101 on the 11th rank with a total of 790,302 votes
– His nickname is "Cloud".
– Sungwoon has the best skin out of all members.
– Sungwoon auditioned for JYP Entertainment in 2010 and made it to last round.
– He was a trainee of Star Crew Entertainment (formerly known as Ardor&Able) for 2 years and 3 months
– He is friends with Jimin from BTS, Kai from EXO, Ravi from VIXX, Taemin from SHINee, Lee Hongki from Ft. Island, etc.
– His rank rose considerably in the third-ranking announcement when he went up more than 20 positions to land at number 3
– His hobbies include playing soccer, video games and pool
– His motto is "Let's be sexy!"
– Sungwoon and Minhyun share a room. (Apartment 1)
– After Wanna One's disbandment, Sungwoon returned to his group HOTSHOT. Unfortunately, on March 30, 2021 HOTSHOT disbanded.
– Sungwoon debuted as a soloist on February 28, 2019, with the song "Bird".
– Company: Big Planet Made (His previous agency was Star Crew Entertainment)
– Currently: Soloist
– Sungwoon's ideal type: Someone who looks innocent and has big eyes, age doesn't matter. He once mentioned IU as his ideal type.
Show more Sungwoon fun facts…
Minhyun (Rank 9)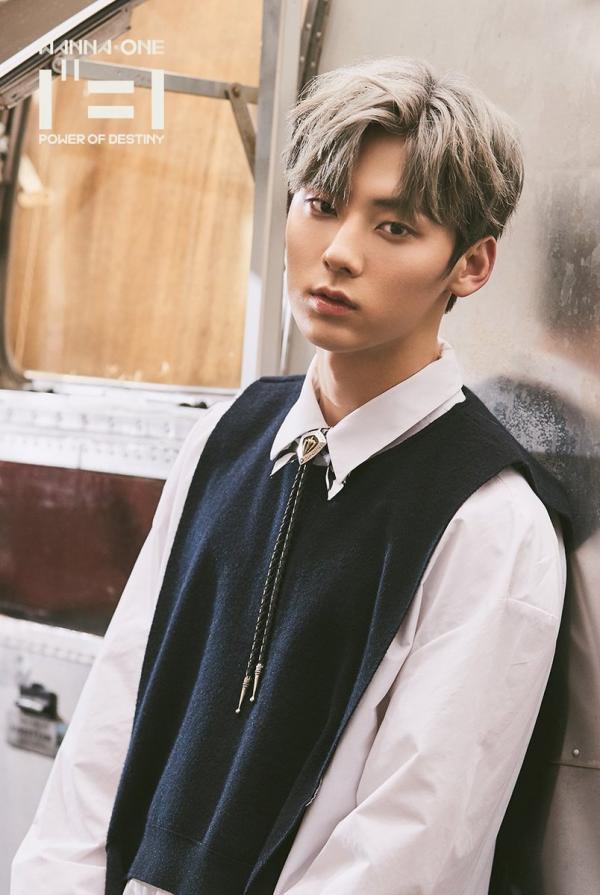 Stage Name: Minhyun (민현)
Birth Name: Hwang Min-hyun (황민현)
Position: Lead Vocalist
Birthday: August 9, 1995
Zodiac Sign: Leo
Nationality: Korean
Height: 182 cm (5'11″)
Weight: 67 kg (148 lbs)
Blood Type: O
Sub-Unit: Lean On Me
Instagram: @optimushwang
Minhyun Facts:
– He was born in Busan, South Korea
– Minhyun has an older sister named Hwang Sujin
– He ended PD101 on the 9th rank with a total of 862,719 votes
– He is a former member of NU'EST and the only of the four members who participated in Produce 101 who made it into the final 11
– Minhyun's role in Wanna One is the "dad".
– He can speak Japanese
– He plays the piano, writes lyrics and composes music
– His hobbies are cleaning and organizing.
– Minhyun is allergic to salt. Even when he's dancing he would have an allergic reaction to his own sweat and get rashes
– His role models are Eric Benet and TVXQ
– Minhyun and Sungwoon used to share a room. (Apartment 1)
–  After Wanna One's disbandment, Minhyun returned to his group, NU'EST. NU'EST unfortunately disbanded on March 14, 2022.
– He debuted as a soloist on February 27, 2023 with the album "Truth Or Lie".
– Company: Pledis Entertainment
– Currently: Soloist and Actor
– Minhyun's ideal type: Someone older than him, with short hair, someone he can communicate well with.
Show more Minhyun fun facts…
Seongwoo (Rank 5)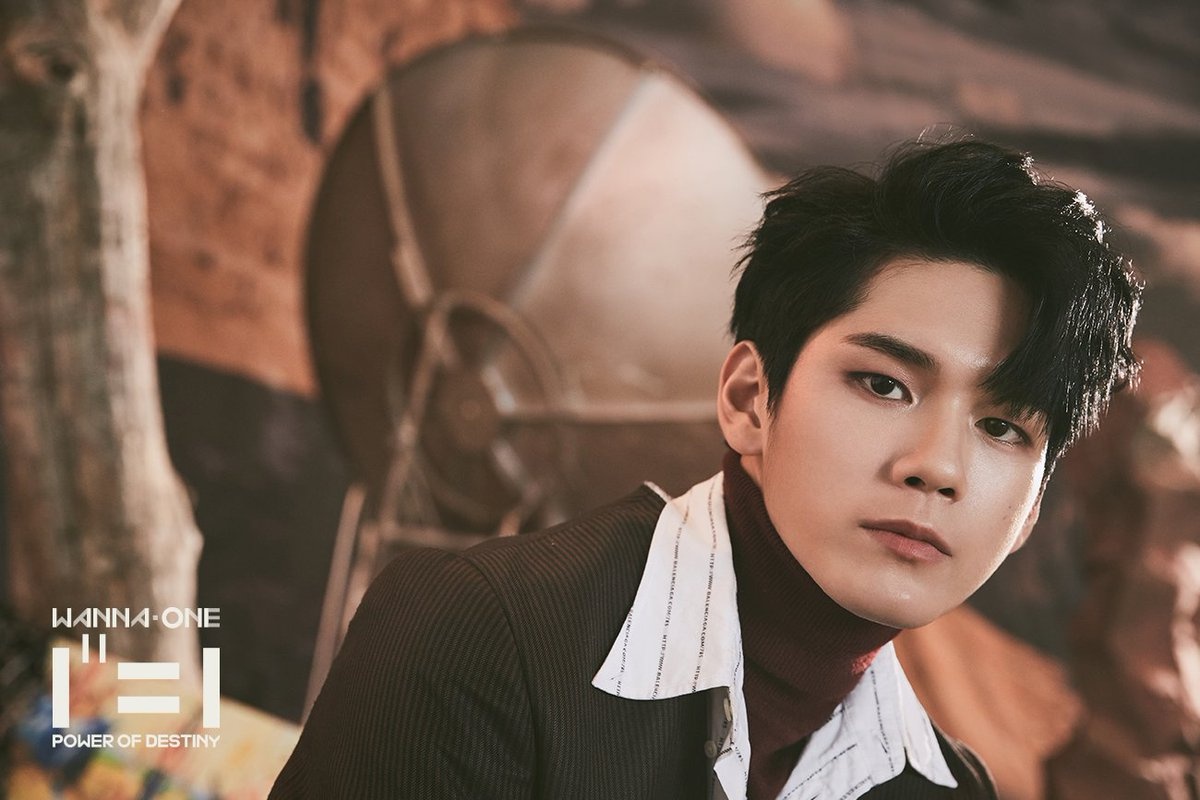 Stage Name: Seongwoo (성우)
Birth Name: Ong Seong-woo (옹성우)
Position: Main Dancer, Lead Vocalist
Birthday: August 25, 1995
Zodiac Sign: Virgo
Nationality: Korean
Height: 179 cm (5'10.5″)
Weight: 63 kg (139 lbs)
Blood Type: A
Sub-Unit: The Heal
Instagram: @osw_onge
Seongwoo Facts:
– He was born in Incheon, South Korea
– He has an older sister
– He ended PD101 on the 5th rank with a total of 984,756 votes
– He went to Hanlim Multi Art School in Seoul
– He was a trainee at Fantagio for 8 months
– He is a very good dancer, especially popping and freestyle
– He can play the drums
– He became well-known for 'clapping the slate' before starting rehearsals
– Seongwoo used to have multiple part-time jobs. He used to work at a cafe, and as a model
– Daehwi said Seongwoo and Daniel are dangerous. He said we can see it by their solo cam (interview on pd101 called 'We ask, You answer!)
– Ong Seongwoo and BTOB's Sungjae were classmates.
– Seongwoo appeared in Huh Gak's "Only You" MV.
– Seongwoo and Daniel used to share a room. (Apartment 2)
– His role model is EXO's Kai. (Happy Together)
– He made his solo debut on January 9, 2020 with the digital single "We Belong".
– Company: Fantagio
– Currently: Soloist and Actor
– Seongwoo's ideal type: Someone older than him.
Show more Seongwoo fun facts…
Jaehwan (Rank 4)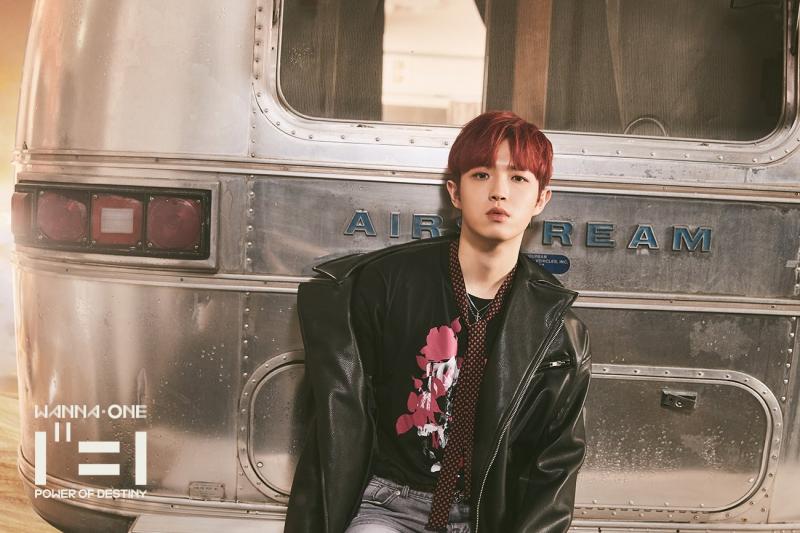 Stage Name: Jaehwan (재환)
Birth Name: Kim Jae-hwan (김재환)
Position: Main Vocalist
Birthday: May 27, 1996
Zodiac Sign: Gemini
Nationality: Korean
Height: 175 cm (5'9″)
Weight: 61 kg (134 lbs)
Blood Type: O
Sub-Unit: Triple Position
Instagram (personal): @jaehwan0527
Instagram (official): @kjh_official
Twitter: @KJH_officialtwt
Fan Cafe: KJHOfficial
Jaehwan Facts:
– Jaehwan was born in Seoul, South Korea
– Jaehwan is an only child
– He ended PD101 on the 4th rank with a total of 1,051,735 votes
– He is attending Howon University
– He has a unique sense of humor that Seongwoo and Daniel can't understand
– He is known for his almost maniacal laughter
– He likes soccer
– Although he trained at companies before, when he was selected for Produce 101 he was an independent trainee
– He can play the guitar
– Jaehwan can play the flute ('Weekly Idol')
– He was in the semifinals in Korea's Got Talent 2 in 2012
– Jaehwan is actually the messiest in the group and he doesn't like cleaning ("Wanna One Go")
– Jaehwan has a room for himself. (Apartment 1)
– He said he prefers older women ('Korea's Got Talent' 2)
– Jaehwan appeared in Momoland's "Freeze" MV
– Company: Swing Entertainment (He competed as an individual trainee on PD101)
– Currently: Soloist
– After Wanna One's disbandment, he will be focusing on a solo debut with self-written songs.
– He debuted as a soloist on May 20, 2019 with the single "Begin Again".
– Jaehwan's ideal type: Someone cute and older than him.
Show more Jaehwan fun facts…
Daniel (Rank 1)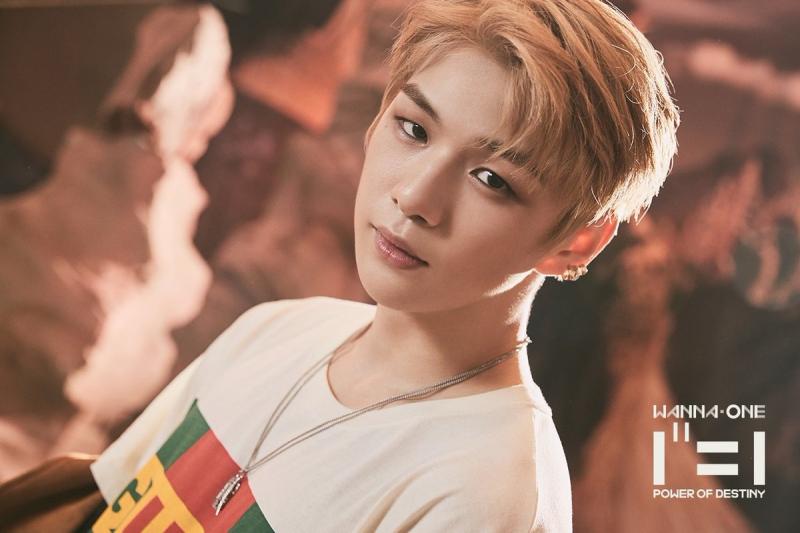 Stage Name: Daniel (다니엘)
Birth Name: Kang Eui-geon (강의건) but he legally changed his name to Kang Daniel (강다니엘)
Position: Main Dancer, Lead Rapper, Sub Vocalist, Center
Birthday: December 10, 1996
Zodiac Sign: Sagittarius
Nationality: Korean
Height: 180 cm (5'11″)
Weight: 67 kg (148 lbs)
Blood Type: A
Instagram: @konnect_kangdaniel (Official account) @daniel.k.here (Personal account)
Twitter: @official_kdn_
Youtube: Kang Daniel Official
vLive: Kang Daniel
Facebook: 강다니엘 Kang Daniel
Cafe Daum: Kang Daniel Official
Sub-Unit: Triple Position
Daniel Facts:
– He was born in Busan, South Korea
– Daniel is an only child
– He ended PD101 on the 1st rank with a total of 1,578,837 votes, was declared as the overall winner of PD101 2nd season and was given the Center position of Wanna One.
– He was a trainee at MMO Entertainment with Jisung.
– He officially changed his name from Euigeon to Daniel (because a lot of people found it difficult to pronounce his name Euigeon)
– He has been B-Boying since junior high school and even placed first in a rookie B-Boying battle in Busan.
– He studied in Canada in the past.
– He likes skateboarding.
– Daniel is allergic to shellfish (shrimp, lobster, etc). ("Let's Eat Dinner Together")
– Out of all the seafood, he can only eat squid.
– Daniel said he hates bugs. (vlive)
– Daniel has 4 cats: Peter, Rooney (females, but he initially thought they were males), Ori and Zhang Ah.
– He was a trainee for 2 years.
– Daniel and Seongwoo share a room. (Apartment 2)
– Daniel is close with Daehyun from B.A.P
– Daniel's role models are Seventeen because of their teamwork, BTS because they are powerful, EXO because they are cool. (Happy Together)
– Daniel appeared in Davichi's "Days Without You" MV.
– Daniel was rank 11th on TC Candler "The 100 Most Handsome Faces of 2018".
– Company: KONNECT Entertainment (when he was a member of Wanna One he was under MMO Ent.)
– Currently: Soloist
– Daniel and TWICE's Jihyo were publicly in a relationship from August 2019 to November 2020.
– Daniel's ideal type: is someone older who he can learn from (Happy Together 170810)
Show more Daniel fun facts…
Jihoon (Rank 2)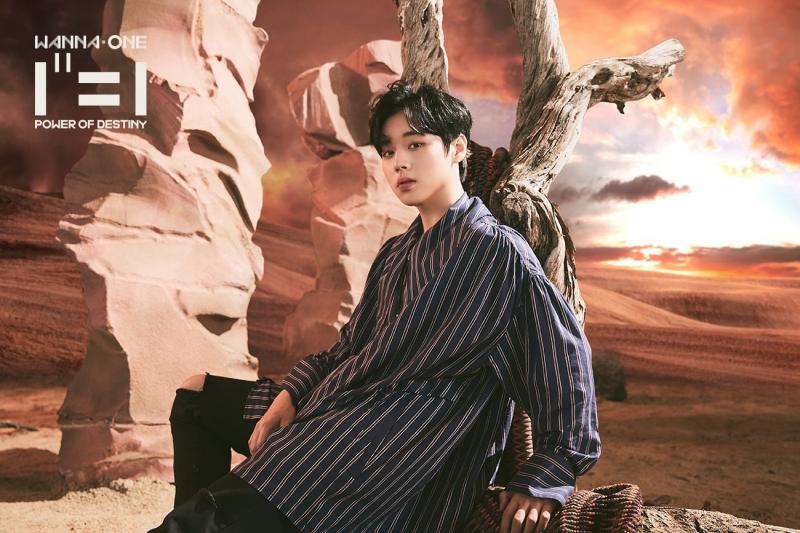 Stage Name: Jihoon (지훈)
Birth Name: Park Jihoon (박지훈)
Position: Lead Dancer, Sub Vocalist, Sub Rapper, Visual
Birthday: May 29, 1999
Zodiac Sign: Gemini
Nationality: Korean
Height: 173 cm (5'8″)
Weight: 61 kg (134 lbs)
Blood Type: AB
Sub-Unit: No. 1
Instagram: @0529.jihoon.ig
Twitter: @Park_Jihoon_twt
Youtube: PARK JIHOON Official
Jihoon Facts:
– Jihoon was born in Masan, South Korea, but he lived in Seoul since he was seven years old.
– Jihoon has an older brother (ep.11 on his speech).
– He ended PD101 on the 2nd rank with a total of 1,136,014 votes
– Also known as Wink Boy
– He is known for creating aegyo such as 'heart unlock'
– His lowest ranking in Produce 101 was 3rd place
– Before, he was active as a child actor, participating in 4 broadcasts, 1 musical, 1 CF and 1 movie
– He was a trainee at Maroo Entertainment as well as SM and Fantagio before that
– He is close with Astro members and Mark from NCT
– Despite his sweet looks, he enjoys popping as well as beatboxing
– Jihoon was voted by netizens as the most beautiful/handsome in Produce 101.
– The other members said he was a fashion terrorist. (Produce 101 S2 – ep.5)
– Jihoon and Woojin share a room. (Apartment 2)
– His role model is BTS's V. (Happy Together)
– Company: Maroo Entertainment
– He has received several drama role offers, but nothing has been decided yet. He'll also promote as a singer.
– On March 26, 2019 he made his solo debut with the song 'L.O.V.E'.
– He is acting in the Korean drama "Flower Crew: Joseon Marriage Agency" (2019).
– Jihoon ideal type: Someone who is younger than him, shorter than him, has a satoori (dialect) and has to be fully faithful to him.
Show more Jihoon fun facts…
Woojin (Rank 6)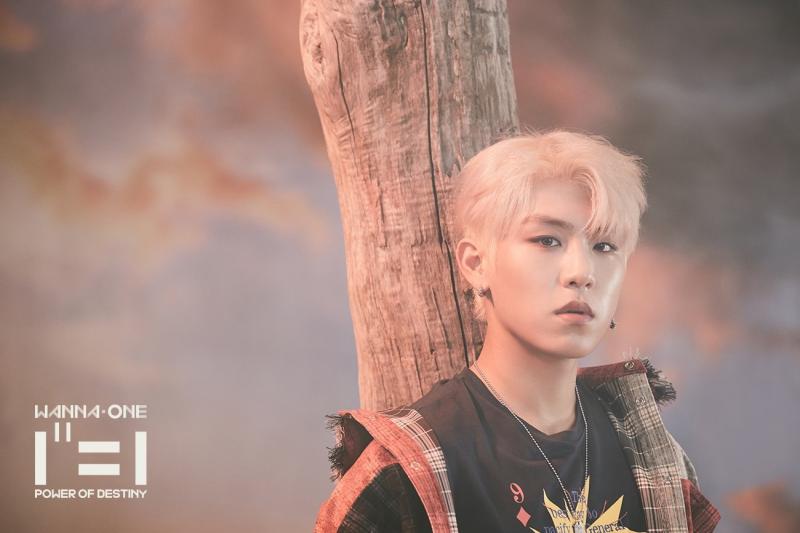 Stage Name: Woojin (우진)
Birth Name: Park Woojin (박우진)
Position: Main Rapper, Main Dancer
Birthday: November 2, 1999
Zodiac Sign: Scorpio
Nationality: Korean
Height: 176 cm (5'9″)
Weight: 67 kg (147 lbs)
Blood Type: A
Sub-Unit: Triple Position
Woojin Facts:
– He was born in Busan, South Korea
– Woojin has a younger sister named Park Yerim (ep.11 when he was announced as the 6th member to join Wanna One – in his "Thanks to" speech)
– He ended PD101 on the 6th rank with a total of 937,379 votes
– He received a lot of love from fans for his snaggletooth
– He is from Brand New Music with Daehwi and trained for a year and 2 months
– When he was 11 years old he appeared on SuperstarK
– He is talented in a variety of dance forms such as B-boy, crumping, popping and locking
– Both he and Daehwi trained at JYP previously
– He enjoys watching food shows on TV
– He was hospitalized in the middle of Produce 101 due to shingles disease
– Woojin appeared in Yang Da Il's "One Summer" MV
– Woojin and Jihoon share a room. (Apartment 2)
– Company: Brand New Music
– He will be debuting in a new boy band called AB6IX together with Daehwi.
– Woojin's ideal type: Age doesn't matter, someone who is cute.
Show more Woojin fun facts…
Jinyoung (Rank 10)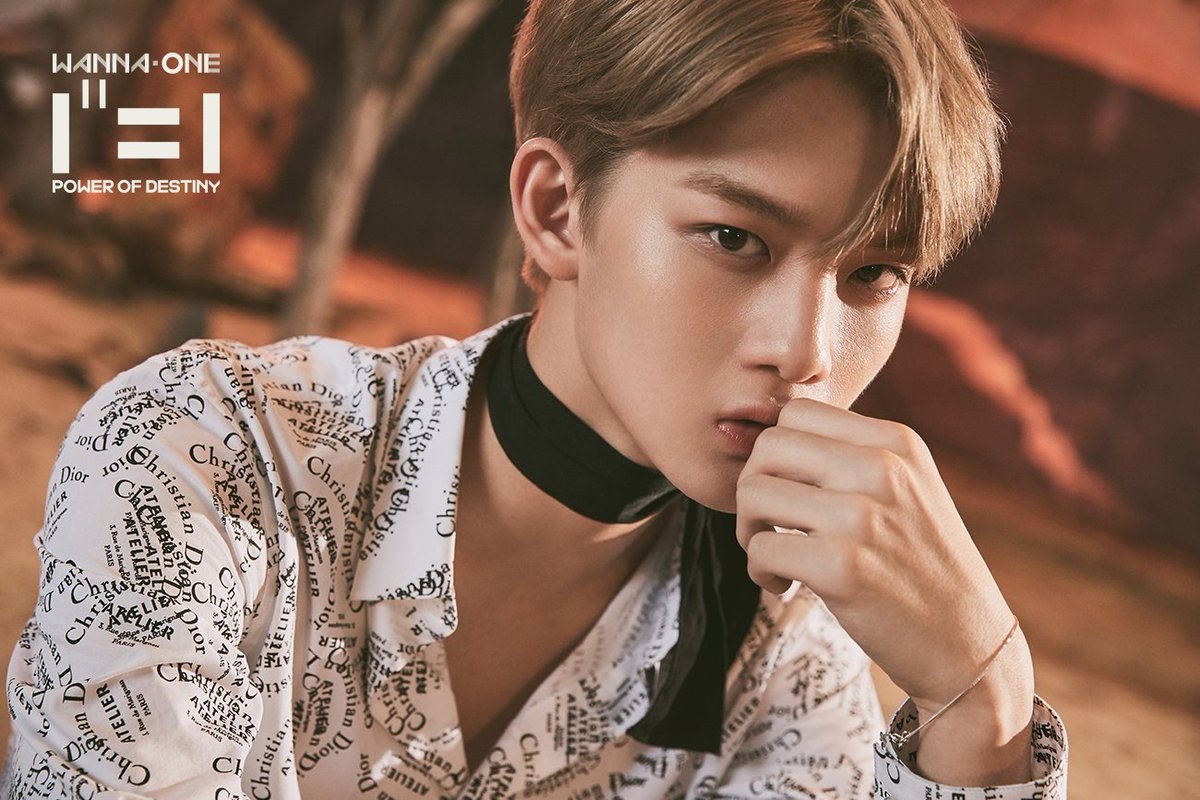 Stage Name: Jinyoung (진영)
Birth Name: Bae Jinyoung (배진영)
Position: Lead Dancer, Sub Vocalist, Visual
Birthday: May 10, 2000
Zodiac Sign: Taurus
Nationality: Korean
Height: 178 cm (5'10″)
Weight: 60 kg (132 lbs)
Blood Type: B
Sub-Unit: No. 1
Jinyoung Facts:
– He was born in Seoul, South Korea
– Jinyoung is the oldest in his family. He has a younger sister and younger brother
– He ended PD101 on the 10th rank with a total of 807,749 votes
– He and Daehwi were in COEX together
– He is considered to have one of the best visuals due to his small face
– He was a trainee at C9 Entertainment for 10 months
– He made it into the Top 11 despite starting with an F ranking
– He enjoys sports like skiing and football
– Jinyoung is allergic to shrimps
– Jinyoung was voted by netizens as the 3rd most beautiful/handsome in Produce 101.
– Jinyoung and Daehwi share a room. (Apartment 2)
– Jinyoung appeared in Good Day's "Rolly" MV
– Company: C9 Entertainment
– Jinyoung debuted as a member of CIX in the second half of 2019.
– Jinyoung's ideal type: Same age as him, and has long straight hair.
Show more Jinyoung fun facts…
Daehwi (Rank 3)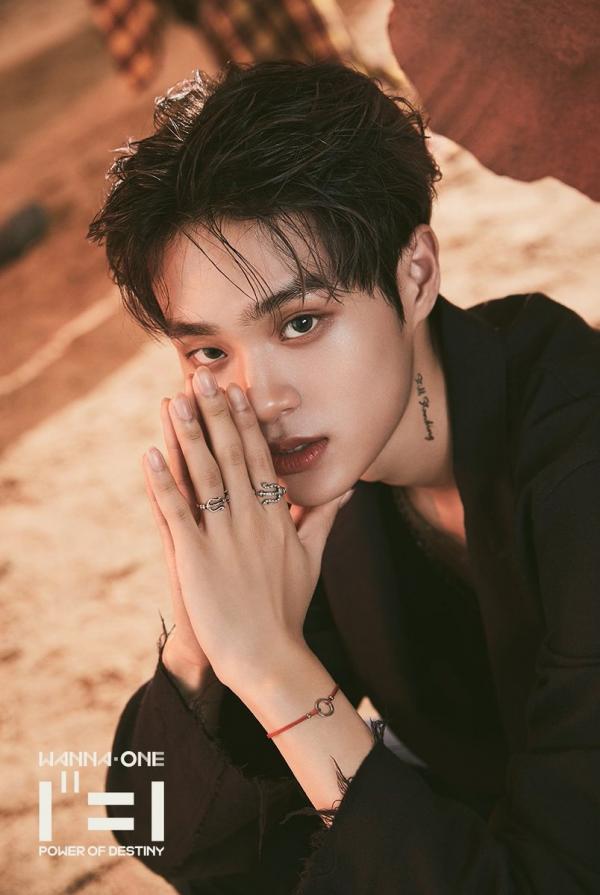 Stage Name: Daehwi (대휘)
Birth Name: Lee Dae-hwi (이대휘)
English Name: David Lee
Position: Lead Vocalist, Lead Dancer, Sub Rapper
Birthday: January 29, 2001
Zodiac Sign: Aquarius
Nationality: Korean
Height: 172 cm (5'8″)
Weight: 52 kg (115 lbs)
Blood Type: A
Sub-Unit: The Heal
Daehwi Facts:
– He was born in Seoul, South Korea
– Daehwi is an only child
– He is attending SOPA.
– He ended PD101 on the 3rd rank with a total of 1,102,005 votes
– Lee Daehwi lived in America (Los Angeles) for 6 years and Japan (Osaka) for 2 years
– Daehwi's mom is currently living in America
– He is best known for appearing as the center for the program's promotional song "It's Me (Pick Me)"
– He is friends with Somi from I.O.I
– Daehwi is a former JYP trainee
– He and Woojin trained at Brand New Music
– He and Jinyoung were in COEX together
– He is good at English
– Daehwi is left-handed
– He is skilled in writing lyrics and composing music
– He enjoys collecting candles and reinventing clothes by sewing
– Daehwi wrote 'Hollywood' which was the song that the Brand New Music trainees performed in the first episode
– Daehwi was always in the top eleven since episode one up to the final ranking.
– Daehwi and Jinyoung share a room. (Apartment 2)
– Company: Brand New Music
– He debuted in the boy group AB6IX together with Woojin.
– Daehwi's ideal type: Any girl who genuinely likes him, age doesn't matter.
Show more Daehwi fun facts…
Kuanlin (Rank 7)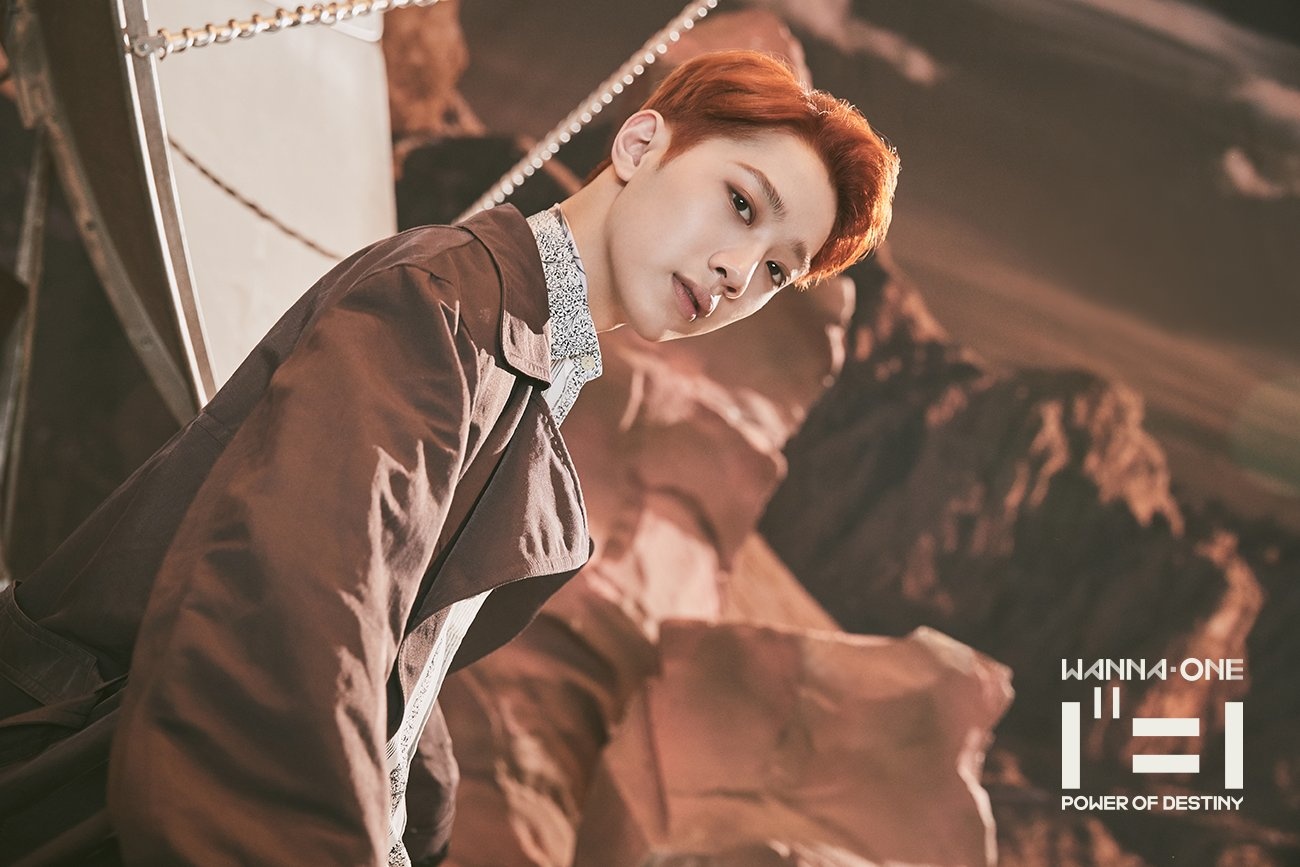 Stage Name: Kuanlin (관린)
Birth Name: Lai Guan Lin (賴冠霖)
Korean Name: Lai Kuanlin / Lai Kuanlin (라이관린)
English Name: Edward Lai
Position: Lead Rapper, Maknae
Birthday: September 23, 2001
Zodiac Sign: Libra
Nationality: Taiwanese
Height: 183 cm (6'0″)
Weight: 64 kg (141 lbs)
Blood Type: O
Instagram: @official_lai_kuanlin
Sub-Unit: No. 1
Kuanlin Facts:
– He was born in Taipei, Taiwan
– Kuanlin has an older sister (ep.11)
– He ended PD101 on the 7th rank with a total of 905,875 votes
– He once placed 2nd in his school for his final exams
– He lived in America (Los Angeles) – (Weekly Idol)
– He can speak Taiwanese, Standardized Mandarin, Korean and English.
– He comes from a wealthy family.
– His name means 'rainy season'.
– Lai Kuanlin's legs length is 44 inches (111 cm).
– Kuanlin is close to Pentagon's Wooseok (his hyung from the same company).
– Kuanlin likes basketball and was the small forward in his team.
– Kuanlin was voted by netizens as the 2nd most beautiful/handsome in Produce 101.
– Kuanlin has a room for himself. (Apartment 1)
– On 170812 fansign, Kuanlin said he prefers noonas.
– Kuanlin appeared Jeon Soyeon's "Jelly" MV
– Company: N/A (when he was a member of Wanna One he was under Cube Entertainment)
– In March 11, 2019 he debuted in the unit Wooseok x Kuanlin, along with Pentagon's Wooseok.
– On July 20, 2019, it was reported that Kuanlin has requested to leave his agency Cube Entertainment.
– On June 17, 2021 the Seoul Central District Court approved his request to cancel his contract with Cube Entertainment.
– Kuanlin's ideal type: Someone cute, older than him, with long straight hair.
Show more Kuanlin fun facts…
Note: Please don't copy-paste the content of this page to other sites/places on the web. If you use info from our profile, please kindly put a link to this post. Thanks a lot! 🙂 – Kprofiles.com
Post by sunshinejoonie
(Special thanks to Sam, woozisshi, Momonly, Panwink, Taelyn Parker, Harry Pote, Jin's my husband, wife & son, thatha, legitpotato, jeojang yes good, hani, 내 왕자님 라이관린, Jin's my husband, wife & son, chanyeol's wifeu, Cesia Lim, sailormina, karizaaa. ∞, Iqbal Ghifari, Sjlover456, Athira Hassan, Harleen Gill, hwang_jhia, WANNABLE, L_gyun, OngNiel Is Science, Dilani Fernando, Yuki Hibari, Samantha Mae Patawaran, Riye, patriciaxo, Amanda Roy, Jenni Hong, Kristina Wati, Joshua, Multifandomproblem Fangirlshea, Muscle hyung ฅ•'ω' ฅ, Dale Dylan Wang Calitang, suga.topia, Yuki Hibari, OhItsLizzie, Starlight Gleaming, Kim Nicole Eboras, Bts Stanner, Yohane-sama, S, yujin, Stay Don't Stray, Aliona SV, Muq., lyanaa, Exogm, Lolololol, Aliona SV, 🌺Mrs_Ha🌺, Ha sung-woon, Kim Nicole Eboras, Svtstan, Kellee Ann McAdams, Markiemin, XxchimkookiexX, Kimi Jeon, ohnokari)
Related:  Quiz: How well do you know Wanna One?
Quiz: Who is your Wanna One boyfriend?
Wanna One: Where are they now?
Wanna One Discography
Who is your WannaOne bias? (You can vote for up to 3 members)
Latest Korean Comeback:
Who is your Wanna One bias? Do you know more facts about them? Feel free to comment below. It can help new fans find more info about them. 🙂