Yujin Profile and Facts; Yujin's Ideal Type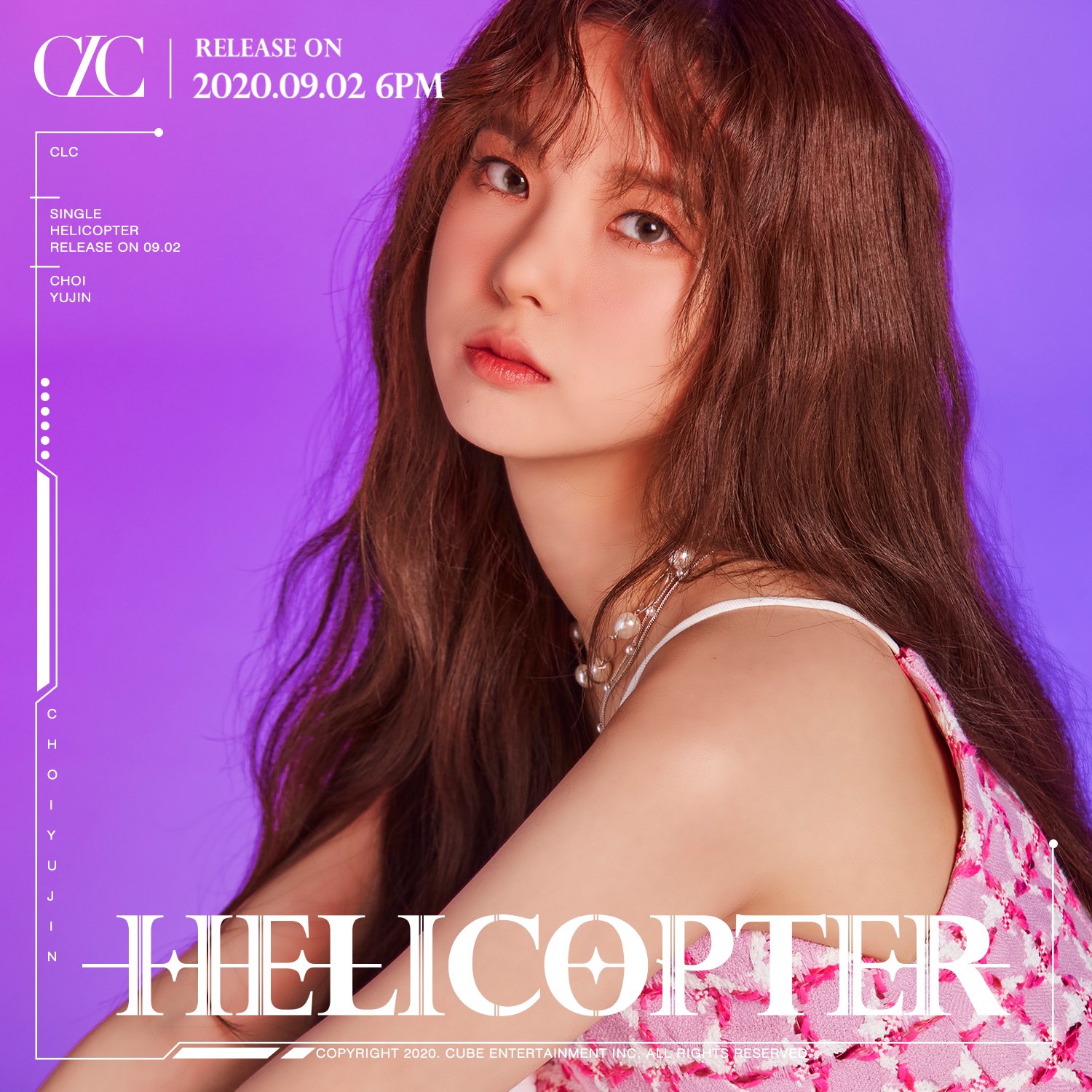 Stage Name: Yujin (유진)
Birth Name: Choi Yu Jin (최유진)
Birthday: August 12th, 1996
Zodiac Sign: Leo
Official Height: 163 cm (5'4″) / Real Height: 162.1 cm (5'3″)
Weight: 42 kg (92 lbs)
Blood Type: A
Nationality: Korean
Instagram: @utokki_
TikTok: @utokki0
Yujin Facts:
– Yujin's representative fruit: Strawberry.
– Her nicknames are Yu-mouse, rabbit, Jinni.
– Education: Hanlim Multi Art School.
– She was born in Jeonju, North Jeolla, South Korea.
– She trained the longest among the CLC members, for over 4 years.
– Yujin is fluent in Japanese.
– Yujin can play the harmonica.
– She's good at different types of dances such us belly dance, popping, locking.
– She and Seungyeon are the best dancers of the group.
– It is said she has the best body proportions in the group.
– She's very flexible and can do splits.
– She takes long showers.
– Yujin prefers pizza over hamburgers. (Instagram)
– Her MBTI type is ENFP-T. (Instagram)
– She appeared in G.NA's "Pretty Lingerie" MV and BtoB's "Beep Beep" MV.
– Seunghee and Yujin are the CUBE girls who sing 'Perfume' ft BEAST/Highlight' Yeoseob.
– She gets teased a lot by the members.
– She's the fake maknae of the group.
– She appeared on tv show "Real Men" in August 2015.
– Seungyeon, Yujin, Yeeun took the JLPT. (Celuv.TV 180308)
– She acted in "Green Fever".
– She appeared on "Real Men".
– Yujin acted in "Nightmare Teacher".
– She has her own room in the dorm.
– Her ideal type: Nam Joohyuk.
Note: Please don't copy-paste the content of this page to other sites/places on the web. Please do respect the time and effort the author put in compiling this profile. If you need/want to use info from our profile, please kindly put a link to this post. Thanks a lot! 🙂 – Kprofiles.com
Profile By YoonTaeKyung
(Special thanks to: CLC Love Cheshire Love CLC)
Back to: CLC Profile
How much do you like Yujin?
Do you like Yujin? Do you know more facts about her? Feel free to comment below. 🙂