B2ST (BEAST) Member Profile: B2ST Facts, B2ST Ideal Type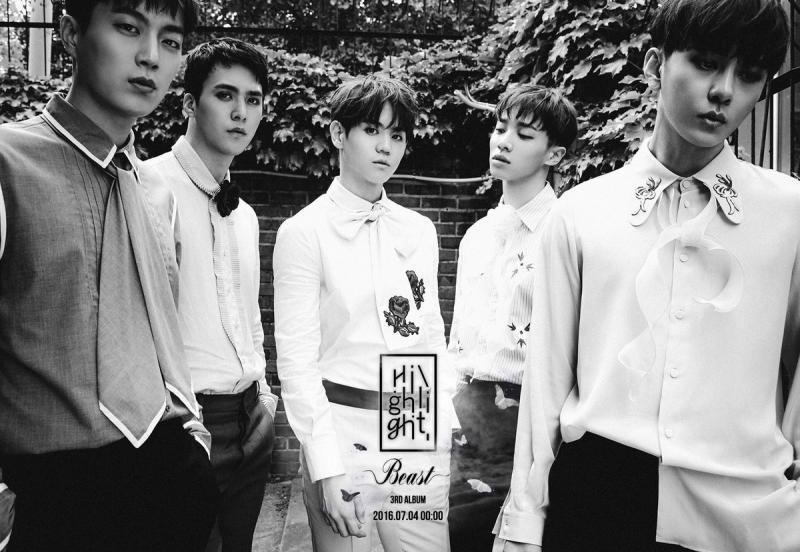 Beast (비스트) consists of 5 members: Yoon Doojoon, Yong Junhyung, Yang Yoseob, Lee Gikwang, and Son Dongwoon. Jang Hyunseung left the band after 7 years, in April 2016. The band debuted in October 2009 under Cube Entertainment. They left their old agency in 2016 and now they are under Around US Entertainment. *The band's new name is Highlight. Highlight debuted on March 20, 2017.
B2ST Fandom Name: Beauty / B2uty / B2stly (Beauty and the Beast)
B2ST Official Fan Color: Dark Grey
B2ST Members Profile:
Doojoon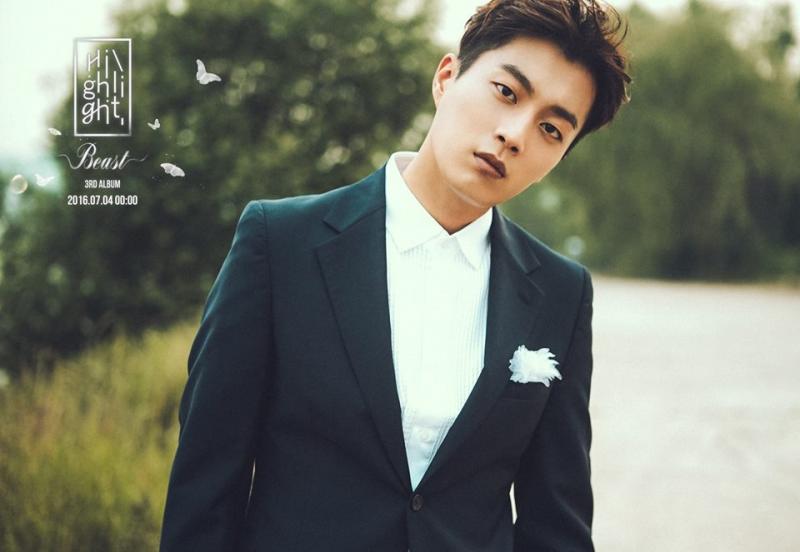 Stage Name: Doojoon
Birth Name: Yoon Doo Joon (윤두준)
Position: Leader, Lead Rapper, Vocalist, Face of the Group
Birthday: July 4, 1989
Zodiac sign: Cancer
Height: 179 cm (5'10")
Weight: 66 kg (145 lbs)
Blood Type: A
Hometown: Goyang, South Korea
Hobbies: Soccer
Education: Dongshin University
Instagram: @beeeestdjdjdj
Twitter: @BeeeestDJ
Doojoon (Dujun) Facts:
-He is very emotional and will cry at the littlest things.
-He has an older sister named Yoon Doori.
-Doojoon wanted to make chicken porridge for Dongwoon when he caught a cold, but he didn't know how to make it so he ended up ordering fried chicken.
-He has a habit of throwing things around, especially around the corridor and main door.
-He is a former JYP Entertainment and was almost a member of either 2AM or 2PM but he was eliminated
-Doojoon's favorite color is blue.
-He is very stubborn.
-He acted in several Korean dramas: "Cutie Pie" (2010), "All My Love For You" (2010), "A Thousand Kisses" (2011 – cameo), "IRIS 2" (2013), "Let's Eat" (2014), "Let's Eat 2" (2015), "Splash Splash Love" (2015), "Bring it on, Ghost" (2016 – ep. 16)
–Doojoon's ideal type changes constantly. The members voted him most likely to fall in love at first sight.
Show more Doojoon fun facts…
Junhyung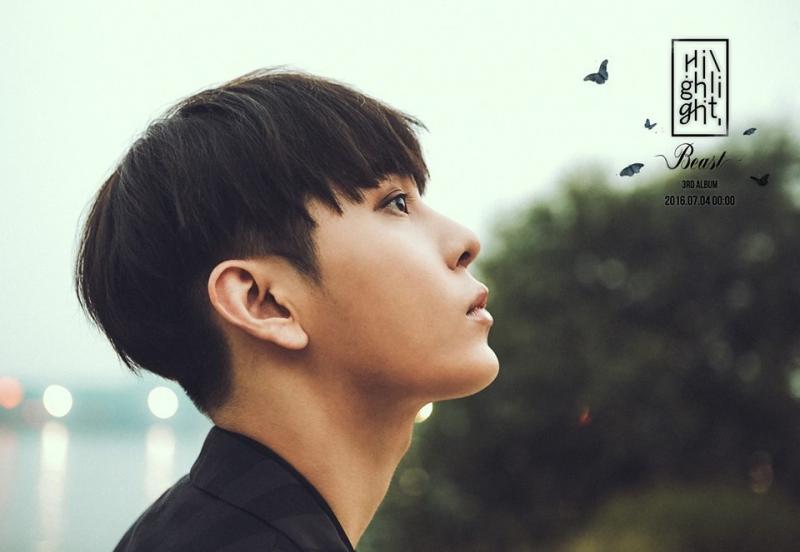 Stage Name: Junhyung
Birth Name: Yong Jae-soon (용재순) but he legally changed his name to Yong Jun Hyung (용준형)
Position: Main Rapper
Birthday: December 19, 1989
Zodiac sign: Sagittarius
Height: 178 cm (5'10")
Weight: 64 kg (141 lbs)
Blood Type: O
Hometown: Seoul, South Korea
Hobby: Composing songs
Education: Dongshin University
Instagram: @bigbadboii
Twitter: @Joker891219
Junhyung facts:
-Offstage he is really cute and the complete opposite of the charismatic rapper he is on stage.
-He is a former member of boy band "XING"
-He has a younger brother, named Yong Junsung.
-He hasn't come home in so long that even his own dog couldn't recognize him.
-He did a song with BIGSTAR's FeelDog & EXID's LE called "You Got Some Nerve"
-He admires Bon Jovi a lot.
-He mumbles nonsense when he's tired.
-He is a very good song writer and producer.
-He is the 2nd Kpop idol (after G-Dragon) who earns the most song royalties (for his self composed songs).
–Junhyung's ideal type is Son Dambi.
Yoseob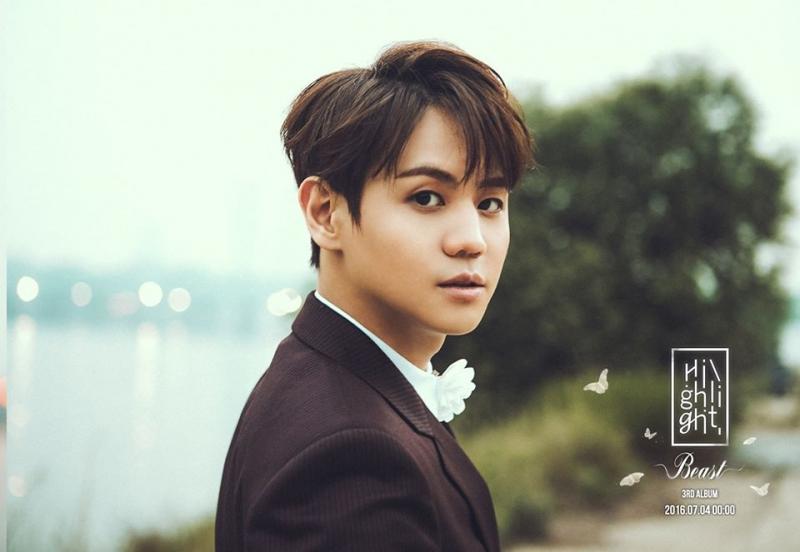 Stage Name: Yoseob
Birth Name: Yang Yo Seob (양요섭)
Position: Main Vocalist
Birthday: January 5, 1990
Zodiac sign: Capricorn
Height: 170 cm (5'7″)
Weight: 56 kg (123 lbs)
Blood Type: B
Hometown: Seoul, South Korea
Hobby: Playing the drums
Education: Dong-Ah Institute of Media & Arts
Instagram: @yysbeast
Yoseob facts:
-Because he cares a lot about his health Yoseob takes red ginseng capsules. (Which usually elders use.)
-He has an older sister, named Yang Hyeeun.
-He is a former trainee of JYP Entertainment and M Boat Entertainment
-He sleeps next to Doojoon
-He is a high school friend of Kikwang
-He is a former back up dancer for Kikwang
-He's a member of the one time sub unit Dramatic BLUE with 2AM's Jokwon, TEEN TOP's Niel, MBLAQ's G.O, & Infinite's Woohyun
-He had a collaboration song with B.A.P's Bang Yong Guk called "I Remember"
-When talking about their hard times, Yoseob starts crying.
–Yoseob's ideal type: "I like a girl with long, natural hair," but then continued, "Honestly, I don't think I'm at the age anymore to have an ideal type. I just like somebody who is a good person."
Show more Yosoeb fun facts…

Kikwang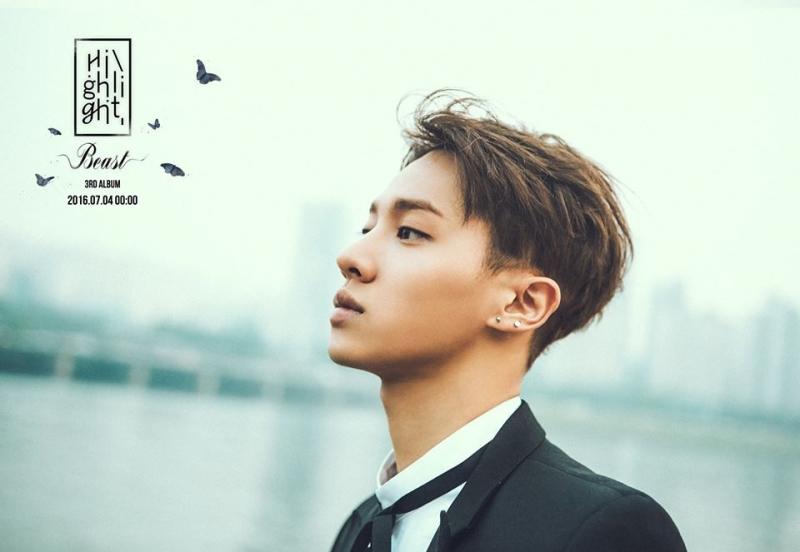 Stage Name: Kikwang
Birth Name: Lee Ki Kwang (이기광)
Position: Main Dancer, Lead Vocalist, Visual
Birthday: March 30, 1990
Zodiac sign: Aries
Height: 171 cm (5'7″)
Weight: 58 kg (128 lbs)
Blood Type: A
Hometown: Naju, South Jeolla Province, South Korea
Hobby: Song composition
Education: Dongshin University
Twitter: @B2stGK
Instagram: @gttk0000
Kikwang facts:
-He used to wear glasses until he got lasik
-He has a younger brother, named Lee Hyekwang.
-He first debuted as a solo singer and went by the name AJ, he was known as the next Rain
-He starred in A Pink's MV "I Don't Know"
-In 2009 he opened up for Lady Gaga at her Korean showcase
-He is allergic to seafood
-He is a former trainee of JYP Entertainment
-He starred in Ailee's MV "Heaven"
-He doesn't smoke or drink alcohol and takes very good care of his body.
-He's a member of the one time sub unit Dynamic BLACK with 2AM's Jinwoon, TEEN TOP's L.Joe, MBLAQ's Lee Joon, & Infinite's Hoya
-He acted in several Korean dramas: "High Kick! 2" (2009), "My Princess" (2011), "Me Too, Flower!" (2011), "My Friend is Still Alive" (2013), "Twenty Years Old" (2014), "Mrs. Cop" (2015), "Monster" (2016), "Circle: Two Worlds Connected" (2017)
–Kikwang's ideal type of girl is someone who looks pretty and is fun to talk to.
Show more Kikwang fun facts…
Dongwoon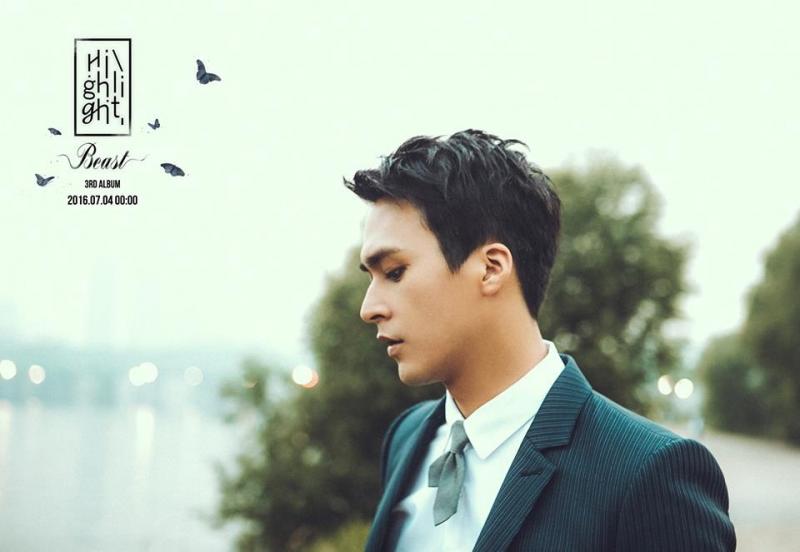 Stage Name: Dongwoon
Birth Name: Son Dong Woon (손동운)
Position: Lead Vocalist, Rapper, Maknae
Birthday: June 6, 1991
Zodiac sign: Gemini
Height: 181 cm (5'11")
Weight: 64 kg (141 lbs)
Blood Type: A
Hometown: Busan, South Korea
Hobby: Collecting figures
Education: Konkuk University
Twitter: @beastdw
Dongwoon facts:
-Despite his appearances he's pretty immature & silly sometimes
-He can speak Korean, English, and Chinese
-Instruments he can play: Piano, violin, electric flute
-His favorite cologne is Bodyshop's White Musk
-He is a former JYP Entertainment trainee
-His father is a professor for international manners at Cheongju University
-He did a song called "Udon" with Davichi's Minkyung
–Dongwoon's ideal type: He likes naturally cute girls. He doesn't like when girls use aegyo.
Show more Dongwoon fun facts…
Former Member:
Hyunseung 


Stage Name: Hyunseung
Birth Name: Jang Hyun Seung (장현승)
Position: Lead Vocalist
Birthday: September 3, 1989
Zodiac sign: Virgo
Height: 177 cm (5'10")
Weight: 58 kg (128 lbs)
Blood Type: B
Hometown: Suncheon, Jeollanam-do, South Korea
Hobby: Singing
Education: Dongshin University
Instagram: @89_h
Hyunseung facts:
– He was born in Suncheon, Jeollanam-do, South Korea.
– He was raised in Seoul, South Korea.
– He has a younger sister, named Jang Geu-rim.
– His father died in September 2012, from a sudden heart attack.
– He said he wants to date Miranda Kerr.
– His dancing style is influenced by Usher an Omarion, two of his most respected artists
– He is a former YG trainee, and he was supposed to debut with BIGBANG, but he was dropped by the record label
– He doesn't like mess, so he cleans any mess he walks past by.
– He left B2ST in April 2016.
– He is the only former B2ST member who renewed his contract with CUBE Entertainment.
– He is a member of the duo Trouble Maker (alongside label mate Hyuna – ex 4Minute member).
–Hyunseung's ideal type: he has no specific person as his ideal type.
Show more facts about Jang Hyunseung…
Note: Please don't copy-paste the content of this page to other sites/places on the web. If you use info from our profile, please kindly put a link to this post. Thanks a lot! 🙂 – Kprofiles.com
(Special thanks to Callie Marie, shotaroooooooo)
Related: Highlight Profile
Latest Korean comeback:
Who is your B2ST bias? Do you know more facts about them? Feel free to comment below. It can help new fans find more info about them. 🙂