WOOJIN (AB6IX, WANNA ONE) Profile and Facts: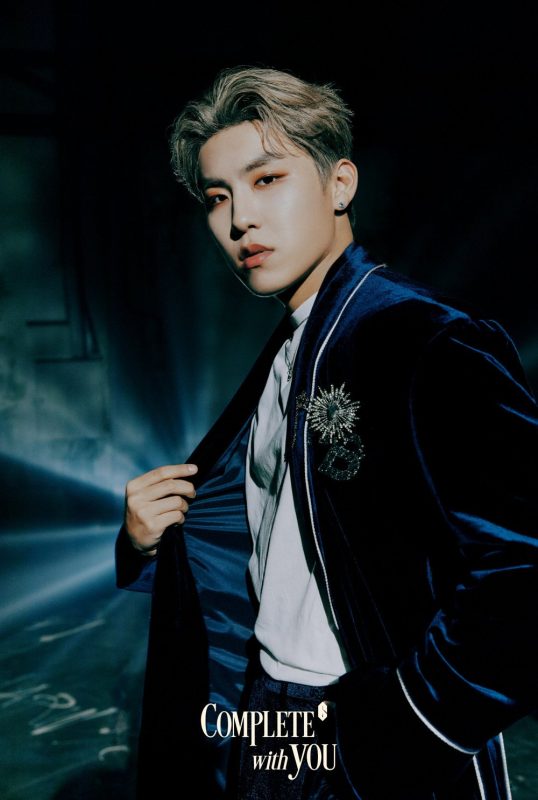 WOOJIN (우진) is a member of the boy group AB6IX who debuted on May 22, 2019 under BRANDNEW MUSIC and a former member of WANNA ONE.
Stage Name: WOOJIN (우진)
Birth Name: Park Woo Jin (박우진)
Birthday: November 2, 1999
Zodiac Sign: Scorpio
Chinese Zodiac Sign: Rabbit
Nationality: Korean
Height: 178 cm (5'10″)
Weight: 66 kg (145 lbs)
Blood Type: A
MBTI Type: ISFJ
WOOJIN facts:
– He was born in in Busan, South Korea
– WOOJIN has a younger sister named Park Yerim (ep.11 when he was announced as the 6th member to join Wanna One – in his "Thanks to" speech).
– He ended "PD101" on the 6th rank with a total of 937,379 votes.
– WOOJIN received a lot of love from fans for his snaggletooth.
– He trained for a year and 2 months.
– When he was 11 years old he appeared on "SuperstarK".
– He is talented at a variety of dance forms such as B-boy, crumping, popping and locking.
– Both he and Daehwi trained at JYP previously.
– WOOJIN enjoys watching food shows on TV.
– He's scared of wasps. (Wanna One – Energetic MV Commentary)
– He was hospitalized in the middle of Produce 101 due to shingles disease.
– WOOJIN's thumb is flexible. He can bend it more than a normal person can. (Show Champion Behind)
– The first movie that ever made him cry was "Tidal Wave". ("Star Road")
– If he had a ticket to go anywhere in the world, he would go to Hawaii.
– In a fansign, fans asked him who is the closest PD101 trainee to him and he answered Ahn Hyungseob.
– He has a lot of nicknames: Sparrow, Sebola (came from his part in 10 out of 10 "Sexy Baby, Oh my Lady")
– He and Jihoon are known as "Pink Sausages" brothers who love to bully hyungs a lot.
– Woojin and Im Youngmin know each other from a Dance Competition in Busan (along with Kang Daniel).
– BTS' Jimin, Daniel and WOOJIN participated (respectively) in a dance competition in Busan – "2011 Busan City Kids Vol. 2". Jimin's team beat Woojin's team in the semifinal, while in the final Jimin and Daniel's teams confronted.
– WOOJIN is friends with Jisung's sister, she asked Jisung to ask after WOOJIN in WANNA ONE Go Season 2 ep 3.
– I.O.I's Kim Sohye voted for WOOJIN while he was on Produce 101 – when she, Yoojung, and Sohee were commentators for episode five, she squealed when he was called, and one of the other girls said he was her fixed pick.
– When WANNA ONE moved to the dorm, they chose the rooms after playing 'Rock-Paper-Scissors'.
– WOOJIN, Jaehwan, Jihoon, Guanlin and Minhyun used to share a room. ("WANNA ONE Go" ep. 1)
– WANNA ONE moved to 2 new apartments. WOOJIN and Jihoon used to share a room. (Apartment 2)
– Company: BRANDNEW MUSIC.
– On May 22, 2019 he debuted in AB6IX together with Daehwi.
– WOOJIN and Woong used to share the big room in the AB6IX dorm. (Celuv.tv)
– Update: WOOJIN has his own room in the dorm.
– He made his solo debut on February 27, 2023 with the mini album, 'oWn'.
– WOOJIN's Ideal Type: Age doesn't matter, someone who is cute.
NOTE: Please don't copy-paste the content of this page to other sites on the web. If you use info from our profile, kindly put a link to this post. Thanks! – KProfiles.com
( Special thanks to ST1CKYQUI3TT, Ghielyn Sy, Samantha Kwok, Jenni Hong, Yuuta Tako Jinguji, seisgf, Lizzie V, wonyoungsgf )
Related: WANNA ONE Profile    |    |    AB6IX Profile
How much do you like Woojin?
Solo Debut:
Do you like WOOJIN? Do you know more facts about him? Feel free to comment below.