Ha Sungwoon Profile and Facts; Sungwoon's Ideal Type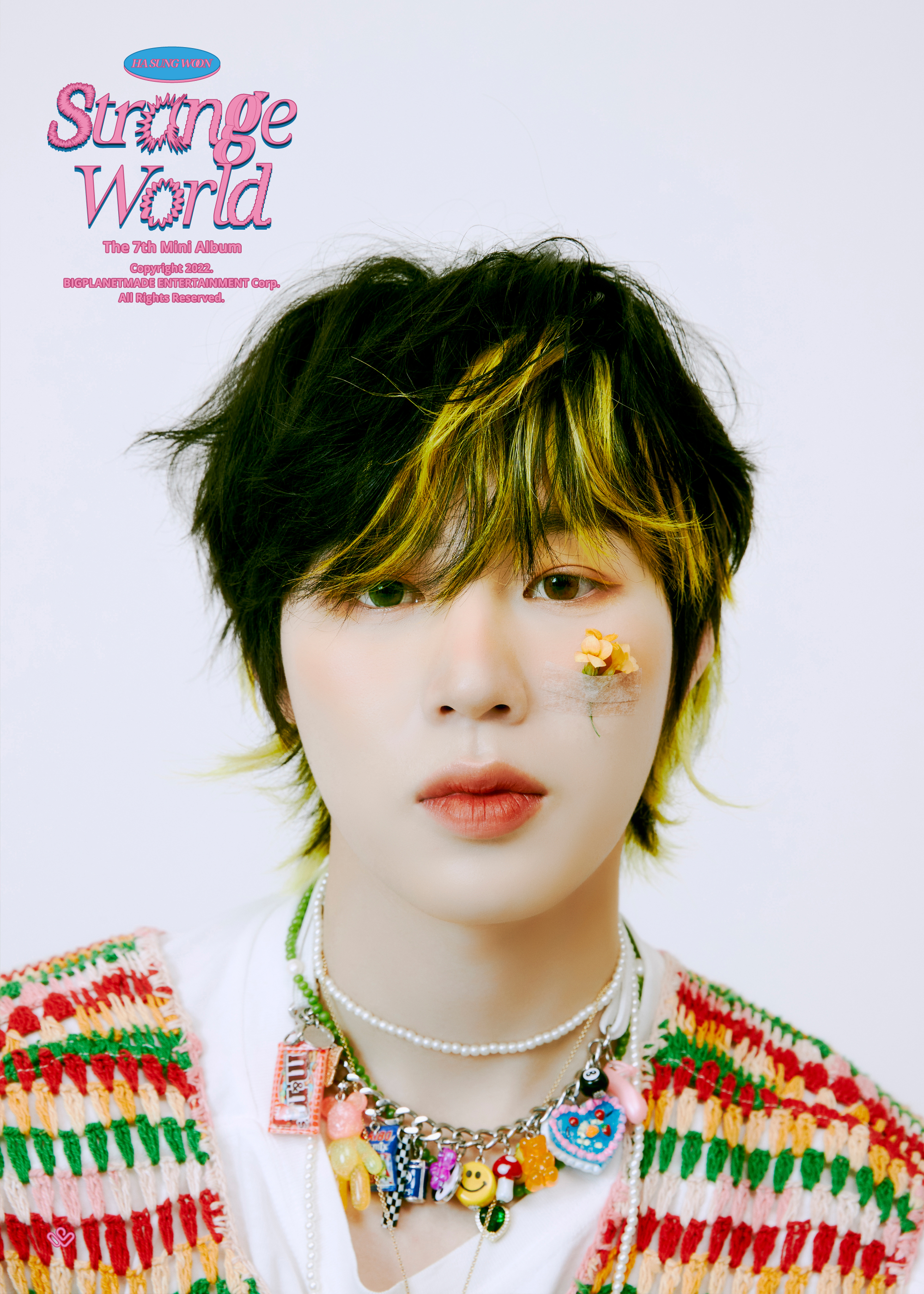 Ha Sungwoon (하성운) is a South Korean soloist, a former member of HOTSHOT, and a former member of project group Wanna One. He made his solo debut on February 28, 2019.
Official Fandom Name: HA:NEUL
Official Fandom Colors: Cosmic Sky, Forever Blue and Cream Cloud
Stage Name: Ha Sungwoon (하성운)
Birth Name: Ha Sung  Woon (하성운)
Position: Main Vocal
Birthday: March 22, 1994
Zodiac Sign: Aries
Nationality: Korean
Height: 167 cm (5'6″)
Weight: 57 kg (126 lbs)
Blood Type: A
Instagram: @gooreumseng (Personal) / @bpm_hsw / @official.hasungwoon (Inactive)
Twitter:  @BPM_HSW / @gooreumseng / @HSW_officialtwt (Inactive)
Sungwoon Facts:
– Sungwoon was born in Goyang, Gyeonggi-do, South Korea.
– Sungwoon has a younger sister.
– His nickname is "Cloud".
– Education: Dongah Broadcasting High School, he graduated from Dong-ah Institute of Media and Arts.
– He was a trainee of Star Crew Entertainment (formerly known as Ardor&Able) for 2 years and 3 months.
– He debuted as a member of HOTSHOT on Oct 31, 2014.
– In 2017, he was a contestant on Produce 101 Season 2.
– He ended PD101 on the 11th rank with a total of 790,302 votes and was able to debut as a member of  Wanna One.
– He is friends with Jimin from BTS, Kai from EXO, Ravi from VIXX, Taemin from SHINee, Hongki from Ft. Island, etc.
– During Produce 101, his rank rose considerably in the third ranking announcement when he went up more than 20 positions to land at number 3.
– His hobbies include playing soccer, video games and pool.
– He revealed his favourite colours are sky blue, pastel colours, white and grey.
– He talks a lot.
– He prefers ballads over dance-songs.
– He always mentioned the superpower that he wanted the most is teleportation.
– Sungwoon auditioned for JYP Entertainment in 2010 and made it to last round.
– He is the last one to join Hotshot AND Wanna One (what a coincidence!).
– Sungwoon has the best skin out of all members incl. P101 trainees.
– He collaborated with Chad Future.
– His motto used to be "Let's be sexy!", then he changed it to "Let's be funky".
– Sungwoon got invited to a 'short people only' party in Infinite Challenge.
– He is the host for "Midnight Idol", an audio show on Naver Now.
– When Wanna One moved to the dorm, they chose the rooms after playing 'Rock-Paper-Scissors'.
– Sungwoon, Daehwi, and Jinyoung used to share a room. (Wanna One's reality show "Wanna One Go" ep. 1)
– When Wanna One moved to 2 new apartments. Sungwoon and Minhyun used to share a room. (Apartment 1)
– Sungwoon is currently living by himself.
– Sungwoon debuted as a soloist on February 28, 2019, with the song "Bird".
– On December 24, 2021 it was announced that he signed with Big Planet Made. (His previous agency was Star Crew Entertainment).
– Sungwoon's ideal type: Someone who looks innocent and has big eyes, age doesn't matter. He once mentioned IU as his ideal type.
Note: Please don't copy-paste the content of this page to other sites/places on the web. If you use info from our profile, please kindly put a link to this post. Thanks a lot! 🙂 – Kprofiles.com
(Special thanks to Cesia Lim, Sjlover456, hwang_jhia, Dale Dylan Wang Calitang, Pink Princess, Lai Guan Lin stan, gooreumgooreum)
Related: HOTSHOT profile
Wanna One profile
Ha Sungwoon Discography
Songs Ha Sungwoon Has Produced
How much do you like Sungwoon?
Latest Korean comeback:
Do you like Sungwoon? Do you know more facts about him? Feel free to comment below. 🙂