XEED Members Profile:


XEED (씨드) is a South Korean boy group under Nature Space Entertainment, currently consisting of DOHA, BAO, and JAEMIN.
They debuted on December 1, 2022, with the mini album "Dream Land".
XEED Fandom Name: GREENY (그리니)
XEED Official Colors: –
Official Sites:
Twitter: XEED_OFFICIAL / XEED_JP (Japan)
Instagram: xeed__official / xeed_official_japan (Japan)
TikTok: xeed_official
YouTube: NATURE SPACE (Company)
XEED Members:
DOHA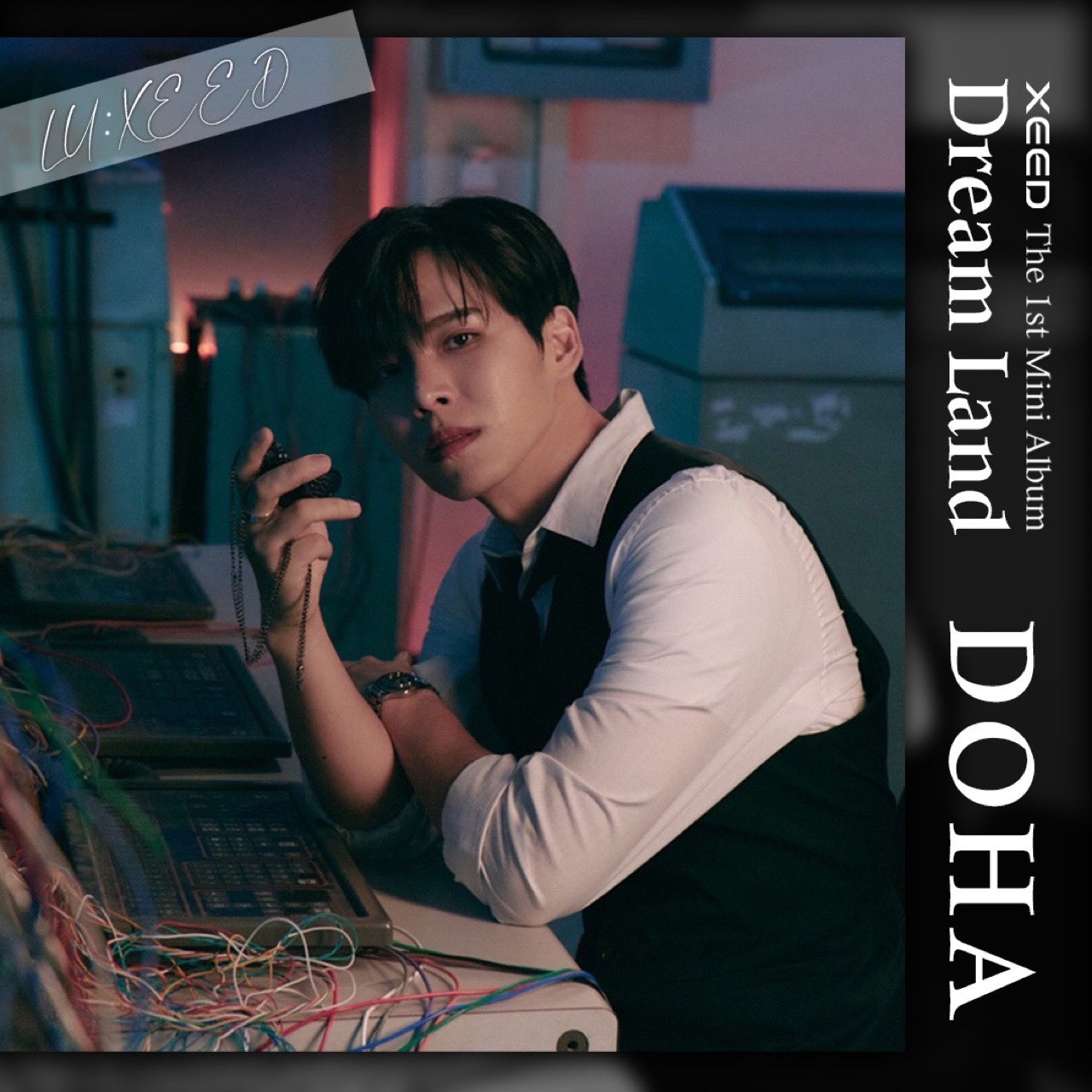 Stage Name: DOHA (도하)
Birth Name: Park Hyo Jun (박효준), but legally changed it to Park Do Ha (박도하)
Position: Leader, Vocalist
Birthday: March 27, 1992
Zodiac Sign: Aries
Height: 175 cm (5'8″)
Weight: 65 kg (143 lbs)
Blood Type: O
MBTI Type: INFJ
Nationality: Korean
Instagram: @parkdoha (verified account)
YouTube: 박도하
Soundcloud: 박도하
DOHA Facts:
– DOHA was the first XEED member to be revealed on March 14th, 2022.
– He is a former SM Entertainment trainee.
– His fandom name is Ddallaemi (딸래미) which means Daughter.
– He was on the first episode of MIXNINE but only for auditions, not for the show.
– His role models are TVXQ.
– His specialties are singing and dancing.
– He changed his name when he was 21 years old to symbolize that even in hard times, he can grow and flourish because Doha means Mud Lotus Flower.
Show more DOHA facts…
BAO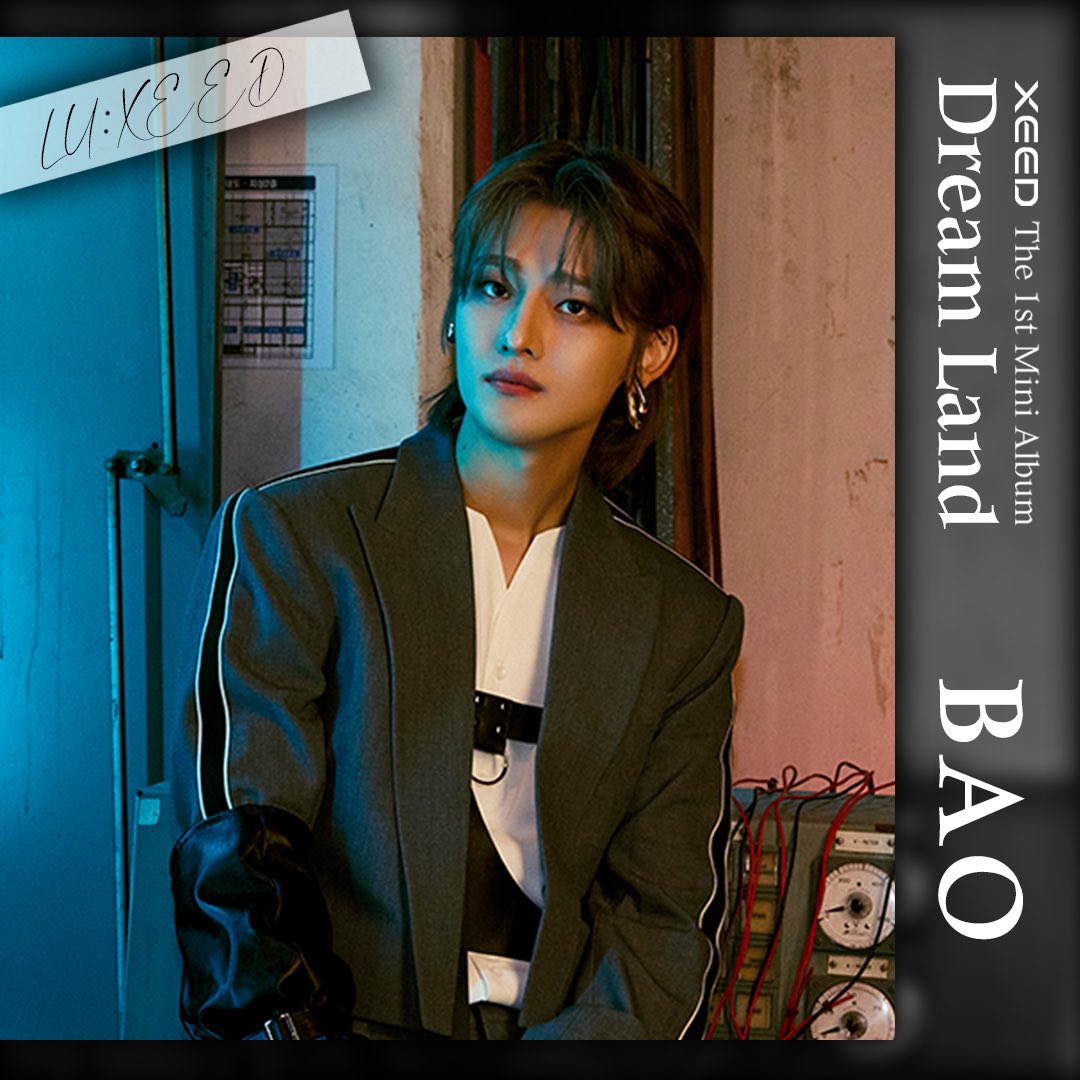 Stage Name: BAO (바오)
Birth Name: Bae Seongyeob (배성엽)
Position: Main Rapper, Visual
Birthday: May 12, 1996
Zodiac Sign: Taurus
Height: 182 cm (5'11")
Weight: 63 kg (139 lbs)
Blood Type: O
MBTI: ISFP
Nationality: Korean
Instagram: bowwow__bao
Tiktok: bowwow__bao (verified account)
Youtube: Turnㄴup
BAO Facts:
– He introduced himself as XEED's main rapper in a video with Kim Miso/Ebtisam. He will be the rapper for her debut song too.
– His specialties are rap and dance.
– He has a dog.
– He wasn't interested in music at all when he was younger but started being a trainee when he was in high school.
– He was a trainee for 8 years.
– He is a former Nega Networks trainee.
– He was supposed to be a member of LC9, but the group disbanded before he was announced.
– He's still friends with NIK's Kang Hyeonsu and LU:KUS' Kim Jonghyo, who were also in LC9.
– He was a member of LUCENTE, but in April 2021, his contract with Noga Entertainment ended, and he left the group.
– After finishing the contract with the previous company, he became a streamer and realized that it wasn't making him happy because he still had a big wish to be an idol.
– Has done many, many part-time jobs, the physically hardest was loading and unloading parcels, and the mentally hardest was being a streamer.
– Currently, he is practicing with XEED members on weekdays and working in a convenience store on weekends (May 2022).
– His dream is to have his own studio and do music.
– He has a big butt which Z.Hoo sometimes used as a pillow when they were fellow members of LUCENTE. (Pops In Seoul).
– He has a Youtube channel together with LUCENTE's Taejun, where they upload K-pop dance covers.
– According to LUCENTE's U.Seong, Bao is a rapper who has an innocent and lovely charm.
– His only role model ever is BTS' V. He's learning a lot from him.
– He has a snaggletooth and was asked by his dentist if he wanted it removed back to when he had braces. but he refused because he likes it (Pops In Seoul).
– He has an interest in collecting shoes.
– He likes taking selfies.
– He likes vacationing on Jeju Island.
– He is the kind of person who will do everything and anything for the people around him.
– He would like to go to a festival where he can walk around wearing a Yukata and eat a lot of Japanese food. He also wants to see the fireworks display.
– He said he might have a habit of raising his nose when thinking.
– His vocal coach says, aside from his innocent image, he has a different side when he raps.
–  Ideal type: a girl who is boyish with her own virtue.
JAEMIN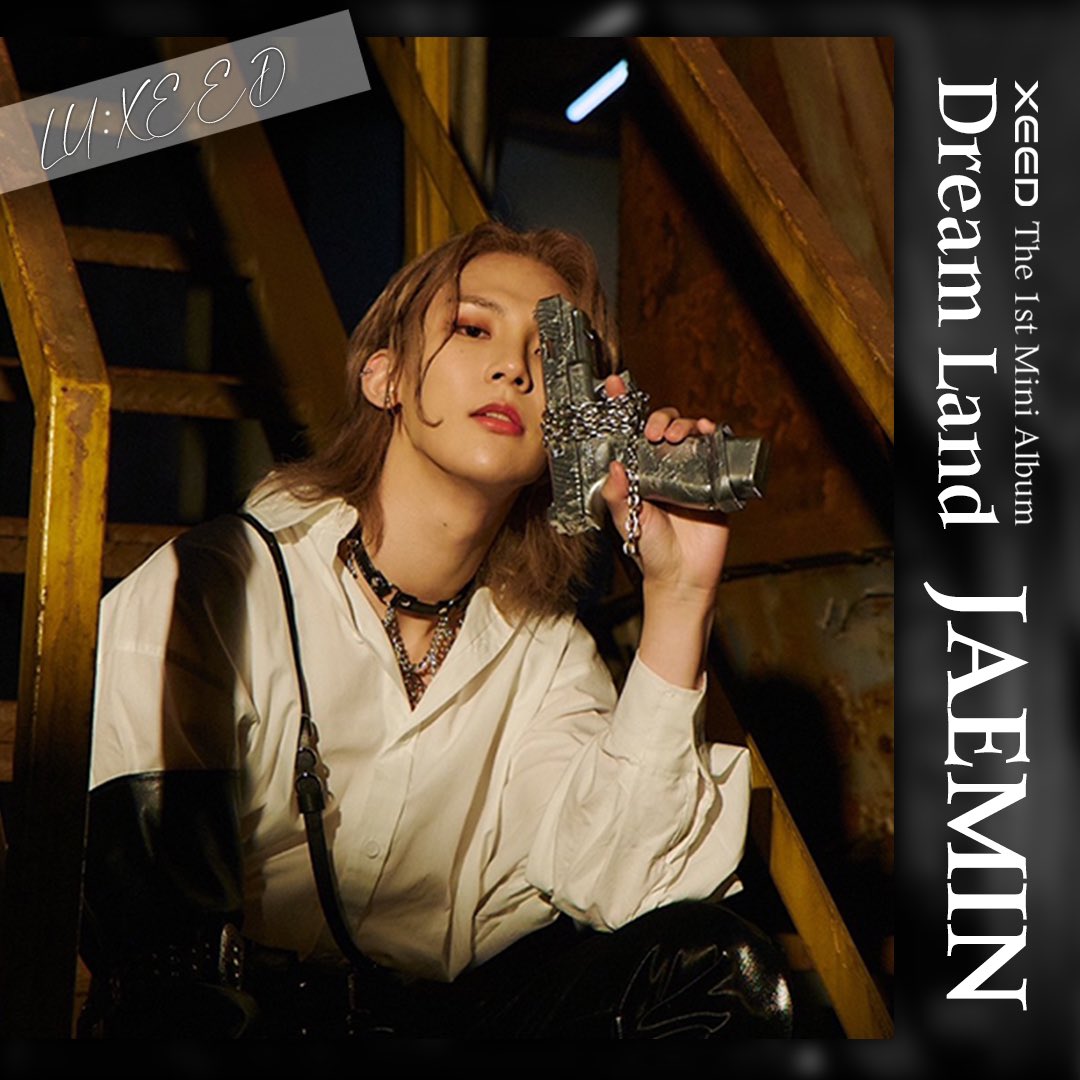 Stage Name: JAEMIN (재민)
Birth Name: Shin Jaemin (신재민)
Position:  Main Dancer, Vocalist, Rapper, Maknae
Birthday: June 8, 1996
Zodiac Sign: Gemini
Height: 177 cm (5'9")
Weight: –
Blood Type: A
Nationality: Korean
Instagram: jae_minee
JAEMIN Facts:
– Together with fellow member DOHA, he was a contest of BOYS24.
– During the show, he gained attention for his amazing dancing skills.
– JAEMIN was in Unit Yellow with IN2IT's Jung Yeontae, Lee Louoon, Choi Seonghwan, Oh Jinseok, Kim Hongin, and DKB's Lee Changmin.
– Because the units during the show changed, he was also in Unit Blue with IN2IT's Hwang Inho, JWiiver's Chae Hocheol, and others.
– He made it to the semi-finals of BOYS24.
– Even though he wanted to win, he has no regrets because he learned a lot there.
– JAEMIN used to be a backup dancer for TXT and BTS.
– He's also been to Road to Kingdom with ONF ("New World") and Kingdom with Stray Kids as their backup dancer.
– In school, he had friends who danced, and tried to follow them because he had never danced before but wanted to try it.
– Then, he was part of a dance team named 훈민정음 ("hunminjeongeum") in high school, but he doesn't remember why he named the team like that.
– Before debut he was also part of the ALiEN DANCE CREW TEAM (A.FLOW) and performed NCT 127's Whiplash with them.
– In that dance team, he practiced a lot to be on stage for the school festival, he even danced more than he studied. That's why he recalls his childhood every time he's dancing.
– He is a person who likes dancing and is passionate about singing.
– He used to listen to G-Dragon's "Heartbreaker" and SHINee's "Replay" when he was young.
– He specifically has the dream to become an idol, not just a singer on stage.
– He enjoys camping.
– He likes exciting stuff.
– He has said he really enjoys being with the members, and it feels like they're soulmates because even though everyone is very different, they get along well.
– He talks a lot with BAO because they're the same age, and feels safe with DOHA and RONI.
– He's happy when he can dance for others.
– He has watched the anime Chibi Maruko Chan.
– He loves winter.
– He has a cat.
– All of the members have a driver's license, but Jaemin is the only driver who can drive well.
Former Member:
RONI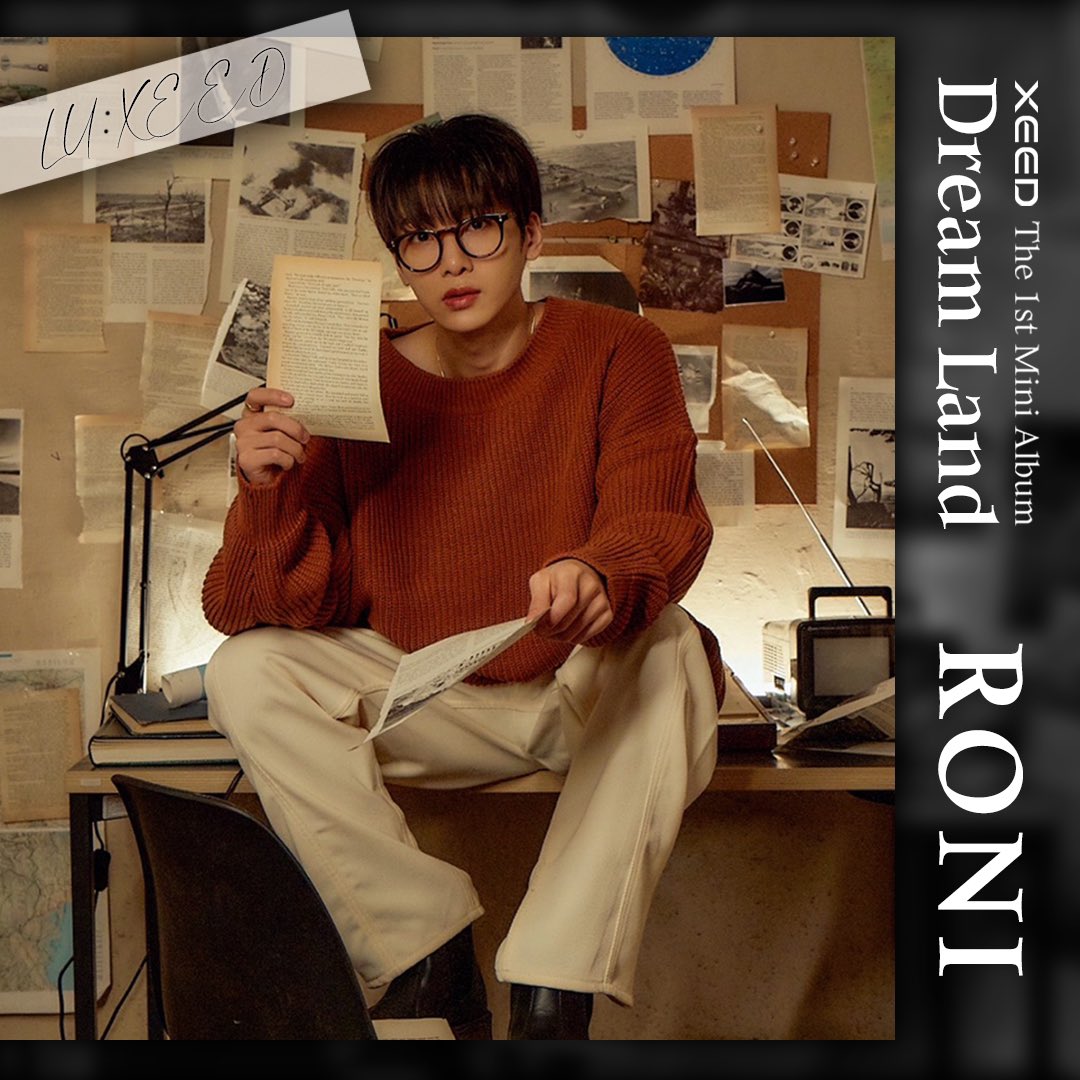 Stage Name: RONI (로니)
Birth Name: Jeong Hoyong (정호용)
Position: Vocalist
Birthday: July 31, 1994
Zodiac Sign: Leo
Height: 174 cm (5'8″)
Weight: 55 kg (121 lbs)
Blood Type: A
Nationality: Korean
Instagram: ro_0731
Tiktok: Roni0731
Youtube: 로니RONI
RONI Facts:
– DOHA said RONI is XEED's vocal in one of his Instagram stories.
– He was a member of Off The Cuff.
– RONI debuted as a soloist with the first single, "You Are," on March 29, 2021.
– In his free time, he watches Netflix and dramas.
– His strength is understanding people and getting their hearts when they come to him.
– His weakness is that he suppresses his feelings because he cares way too much and worries to hurt people even if they hurt him already.
– On January 17, 2023, Nature Space announced that Roni canceled his contract on January 15 due to personal circumstances and will no longer be part of the group.
Show more RONI facts…
Note: Please don't copy-paste the content of this page to other sites on the web. If you use info from our profile, kindly put a link to this post. Thanks! – Kprofiles.com
Profile Made by Kat Rapunzel

( Special thanks to IN2U Entertainment, Y00N1VERSE, Markiemin, Sof, Asayil, Imbabey, Lou<3, midge, Atlas Altair, amy, flowerking, Anamika, kindofvoguish)
Debut:
Who is your XEED bias? Do you know more facts about them? Feel free to comment below.