SANHA (ASTRO) Profile and Facts: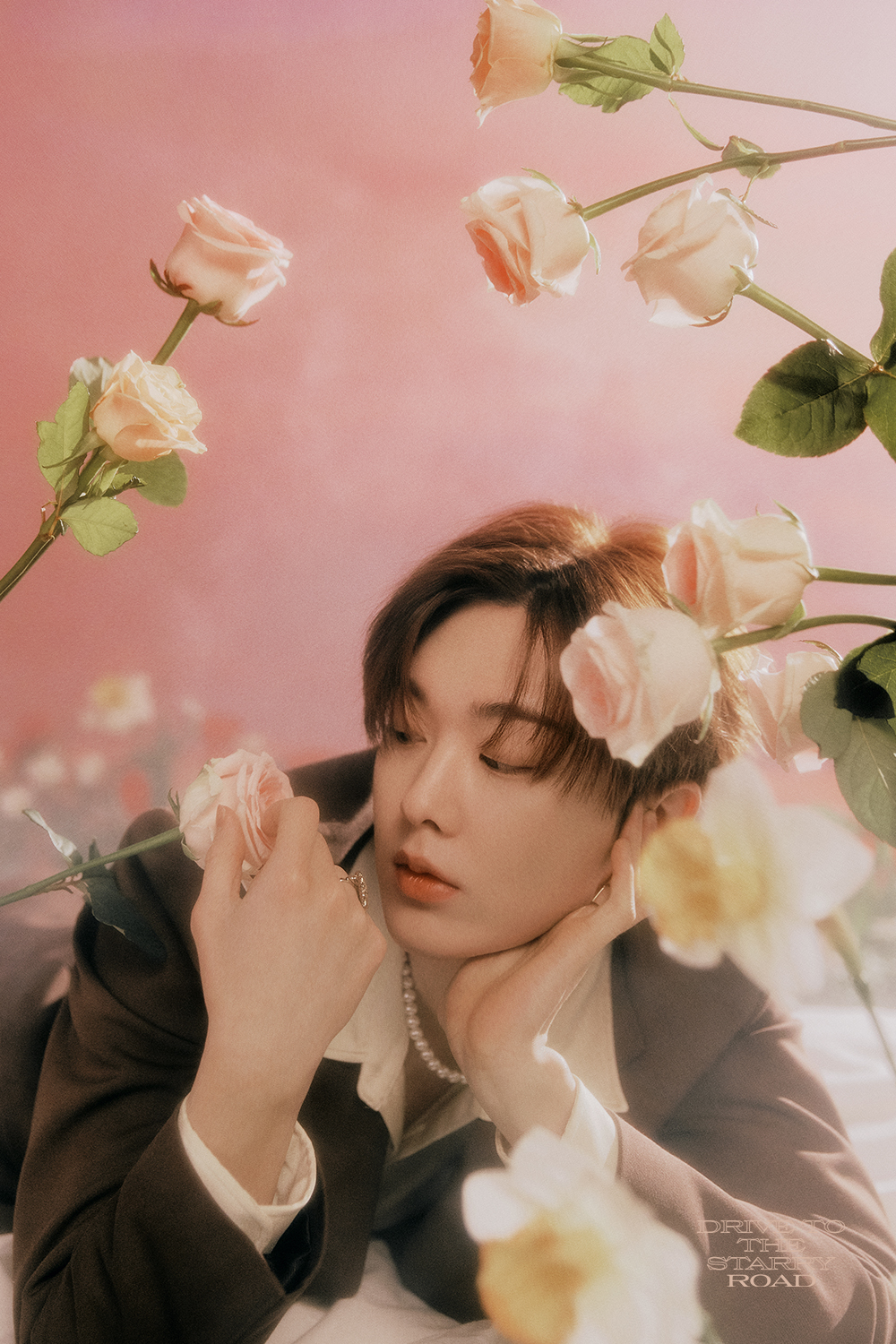 SANHA (산하) is a member of the Korean boygroup ASTRO, and of the sub-unit MOONBIN & SANHA.

Stage Name: SANHA (산하)
Birth Name: Yoon San Ha (윤산하)
English Name: Chris
Birthday: March 21, 2000
Zodiac Sign: Aries
Height: 185 cm (6'1″)
Weight: 67 kg (148 lbs)
Blood Type: AB
Instagram: ddana_yoon
Weibo: ASTRO_尹产贺
SANHA Facts:
– MBTI is ENTP.
– He is Christian.
– Hobbies: Eating.
– Born in Seoul, South Korea.
– His nickname is "Beagle".
– Personality: Pure and innocent.
– Shoe size is 260 mm.
– Favorite color is Blue.
– He cannot drink coffee.
– Has 2 cats named Kiyong and Ray.
– Cannot eat seafood as he's allergic.
– He likes to bully his hyungs a lot..
– Sanha's role model is Busker Busker.
– He has a flexible body, he can fit in a bag or a cupboard.
– Specialities: Guitar, Flexibility, Dancing, Fast Learner.
– He learned to play the guitar from his dad and brothers.
– Has 2 older brothers: Junha born in '95 and Jeha born in '98.
– Shares birthday with SATURDAY's Minseo.
– Attended A-Sound Music Academy, originally he was studied under vocal class and he mastered how to play the guitar in 8 months.
– Friends with The Boyz's Eric & Sunwoo, AB6IX's Daehwi, Golden Child's Bomin, Stray Kids's Hyunjin and NCT's Haechan.
– He was accepted as Fantagio iTeen's trainee on December 16, 2012.
– The 3rd trainee that was officially introduced with Photo Test Cut.
– He almost didn't make it into ASTRO, but then he had a growth spurt and was then able to be included.
– If he wouldn't be a Kpop singer, he would most probably be a guitarist.
– SANHA would date himself if he was a girl. ("Astro Idol Party" 170109)
– One of the MCs in Show Champion with MOONBIN and Verivery's Kangmin.
– Sanha's Ideal Type: A girl who thinks about him a lot and asks him about his day.
Drama Series:
Crazy Love / 크레이지 러브 | KBS2, 2022 – Lee Su Ho
Your Playlist / 너의 재생목록 | Hello Live, 2021 – Big Daddy
Love Formula 11M / 사랑공식 11M | Naver TV, 2019-2020 – Tae Oh
Soul Plate / 복수노트 | Naver TV, 2019 – Angel Mirel
To be Continued / 투 비 컨티뉴드 | MBC, 2015
Profile Made by twixorbit
NOTE: Please don't copypaste the content of this page to other sites on the web. If you use info from our profile, kindly put a link to this post. Thanks! – Kprofiles.com
( Special Thanks to wonyoungsgf, bbangnyu, sm, Nicole Zlotnicki )
How much do you like Sanha?
Latest Cover: Hype Boy by NEWJEANS
https://youtu.be/k7_XRGvm-DY
Related: ASTRO Profile
Do you like SANHA? Do you know more facts about him? Feel free to comment below.