ASTRO MOONBIN & SANHA(ASTRO Subunit) Profile: ASTRO MOONBIN & SANHA(ASTRO Subunit)Facts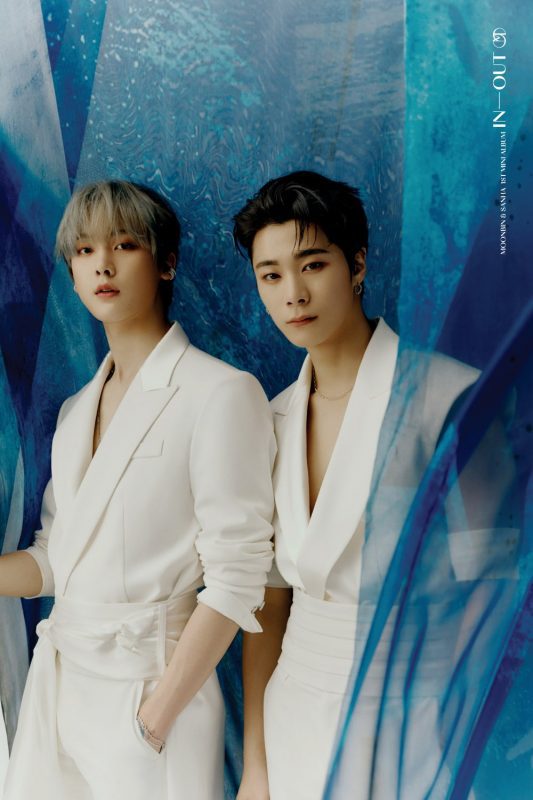 ASTRO MOONBIN & SANHA is the first subunit of the boy group ASTRO. The subunit consists of Moonbin and Sanha. They debuted on September 14, 2020 with mini album "IN-OUT".
ASTRO MOONBIN & SANHA Fandom Name: Aroha
ASTRO MOONBIN & SANHA Fandom Colors: Vivid Plum and Space Violet
ASTRO MOONBIN & SANHA Official Accounts:
Facebook: offclASTRO
Twitter: @offclASTRO
Twitter (Japan): @jp_offclastro
Instagram: @officialastro
Fan Cafe: fantagio-boys
Youtube: ASTRO 아스트로
V Live: ASTRO
TikTok: @astro_official
ASTRO MOONBIN & SANHA Members Profile:
Moonbin


Stage Name: Moonbin (문빈)
Birth Name: Moon Bin (문빈)
Position: Dancer, Vocalist
Birthday: January 26, 1998
Zodiac Sign: Aquarius
Chinese Zodiac Sign: Tiger
Height: 182 cm (5'11″)
Weight: 68 kg (150 lbs)
Blood Type: B
Instagram: @moon_ko_ng
Moonbin Facts:
-Moonbin was born in Cheonju, Chungbuk, Sounth Korea.
-His family consists of mother, father, and a younger sister (Moon SuA- Mystic Story Girls)
-He graduated from Hanlim Multi Arts High School in 2016.
-Specialties: piano, acting, water sports, dancing
-He has a tender and warmhearted personality.
-Moonbin's nicknames are: U-Know MoonBin (유노문빈), Binnie (빈이), Sleepyhead, and Puppycat (he can the the face of a puppy and a cat)
-He likes the color black.
-Some of his least favorite foods are egg yolks, tofu, and fish.
-His favorite food is beef.
-He's made appearances in some dramas.
-He's also acted in Moments of 18(2019) and Mermaid Prince(2020).
-Hobbies: playing video games
-If Moonbin wasn't a singer, he'd be an athlete.
-Moonbin's ideal type: A girl with a good sense of humor.
Show more Moonbin fun facts…
Sanha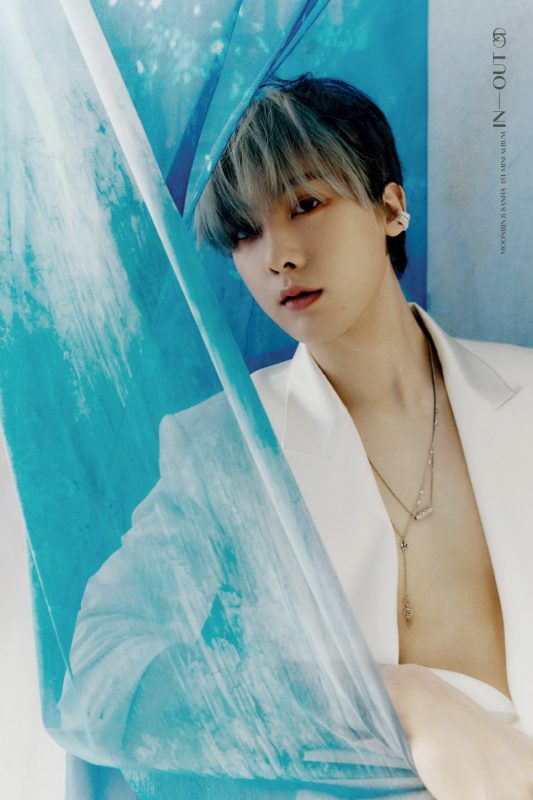 Stage Name: Sanha (산하)
Birth Name: Yoon Sanha (윤산하)
Position: Vocalist, Maknae
Birthday: March 21, 2000
Zodiac Sign: Aries
Chinese Zodiac Sign: Dragon
Height: 184 cm (6'0″)
Weight: 67 kg (148 lbs)
Blood Type: AB
Instagram: @ddana_yoon
Sanha Facts:
-Sanha's hometown is Seoul, South Korea.
-He has two older brothers, Junha and Jeha (born in '95 and '98 respectively).
-He attended A-Sound Music Academy.
-His specialties are guitar, flexible body, dancing, and fast learning.
-Personality: pure and innocent
-He likes the color pink.
-Sanha's nickname: Beagle
-Accepted as a Fantagio iTeen trainee on December 16, 2012.
-His hobby is eating.
-He is allergic to seafood and he can't drink coffee.
-He is Christian.
-He also appeared on web drama To Be Continued.
-If he wasn't a Kpop singer, he'd probably be a guitarist.
-Sanha's ideal type: A girl who thinks about him a lot and asks him about his day.
Show more Sanha fun facts…
Note: Please don't copy-paste the content of this page to other sites/places on the web. If you use info from our profile, please kindly put a link to this post. Thanks a lot! 🙂 – Kprofiles.com
post by joochanbabie
Back to ASTRO Profile
Who is your ASTRO MOONBIN & SANHA bias?
Latest Korean Comeback:
Who is your ASTRO MOONBIN & SANHA bias? Do you know more facts about them? Feel free to comment below. 🙂