Moonbin (Astro) Profile and Facts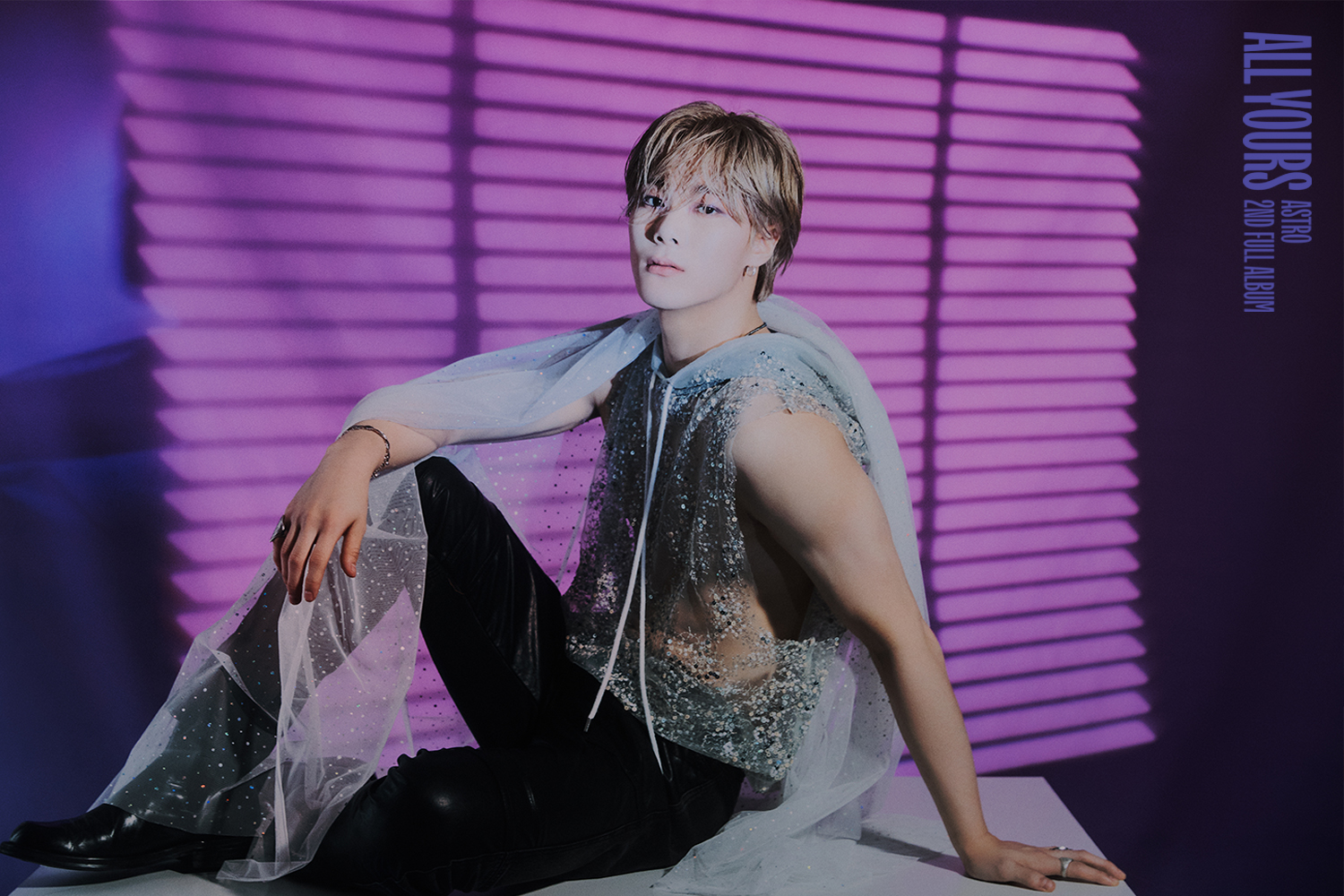 Stage Name: Moonbin (문빈)
Birth Name: Moon Bin (문빈)
Birthday: January 26, 1998
Zodiac Sign: Aquarius
Birthplace: Cheongju, Chungbuk , South Korea
Height: 182 cm (5'11″)
Weight: 68 kg (150 lbs)
Blood Type: B
Specialties: Piano, Acting, Water Sports, Dancing
Sub-unit: ASTRO MOONBIN & SANHA
Instagram: @moon_ko_ng
Weibo: ASTRO_文彬
Moonbin Facts:
– Family: father, mother, younger sister (Moon SooA -Unpretty Rapstar Season 2; Mystic Story Girls)
– Personality: tender and warmhearted
– His nicknames are: U-Know MoonBin (유노문빈), Binnie (빈이), Sleepyhead, Puppycat (because he can make the face of a cat and the face of a puppy).
– In 2006 he appeared in DBSK's Balloons MV (as Mini U-Know Yunho)
– In 2007 he appeared on SBS Star King as Mini DBSK – UKnow Yunho
– He was child model, ulzzang and actor.
– He debuted in 2004 as child model.
– In his childhood he filmed a Samsung CF.
– Education: Hanlim Multi Arts High School
– The food he dislikes: fish, egg yolk, tofu (Billboard x MMT Astro Interview).
– His favorite food is beef.
– He can play the piano.
– Moonbin was featured on the cover of "Men's Health" Korea (December 2018 issue)
– In 2012 Fantagio iTeen's Audition modeled with Kang Chanhee & Lee Jaesung
– In 2013 he participated to Winter Audition with Mr. Pizza (with Dongmin, iTeenGirls: Hyonju and Sieun)
– He acted in web dramas: "To Be Continued" (2015 Fantagio Web Drama), "Mermaid Prince" (2020).
– He acted in Kdramas: "Boys Over Flower" (2009), "Perseverance Goo Haera" Ep. 1 (2015), "Moments of 18" (2019).
– Moonbin's childhood best friends are iKON's Chanwoo, SF9's Chani, and GFriend's SinB
– Moonbin & Chanwoo shared the same birth date (26.01.1998)
– His favorite color is Black.
– His hobby is playing video games.
– He loves American football and watching the NFL games.
– His role model is Big Bang's Taeyang
– Moonbin doesn't like raw fish.
– He likes shrimp nigiri or meat nigiri.
– Moonbin has atopic dermatitis, his skin gets irritated when he eats a lot of instant foods
– He is allergic to dust and dog fur.
– He currently has a cat named Roa (which comes from Astro and Aroha) and a cat named Mojja.
– Moonbin is a great eater. He can eat an extra large kimbap in three bites.
– Moonbin has an excellent olfactory sense (has a good sense of smelling). (The Immigration)
– Moonbin is known by Arohas as Astro's Puppy-Cat.
– Moonbin is friends with BTS' Jungkook. They met through Seungjun of KNK who introduced them during ISAC.
– Moonbin is also good friends with Seventeen's Seungkwan.
– If he wouldn't be a singer, he would be an athlete, maybe a swimmer.
– If Moonbin was a girl, he would date Eunwoo because he is very handsome and he would take care of him.
– In the new dorm, Moonbin and JinJin share a room.
– He is one of the MC in Show Champion with Verivery Kangmin and ASTRO Sanha.
– Moonbin's ideal type: A girl with a good sense of humor.
Post by twixorbit
(Special thanks to: Maria Grace Aroha, YeoboYoon, N.Syazana Azahar, Malabanan Joanna Marie, ayesha khan)
Note: Please don't copy-paste the content of this page to other sites/places on the web. Please do respect the time and effort the author put in compiling this profile. If you use info from our profile, please kindly put a link to this post. Thanks a lot! 🙂 – Kprofiles.com
How much do you like Moonbin?
Related: ASTRO profile
Do you like Moonbin? Do you know more facts about him? Feel free to comment below. 🙂