Kim Byeongkwan Profile; Kim Byeongkwan's Facts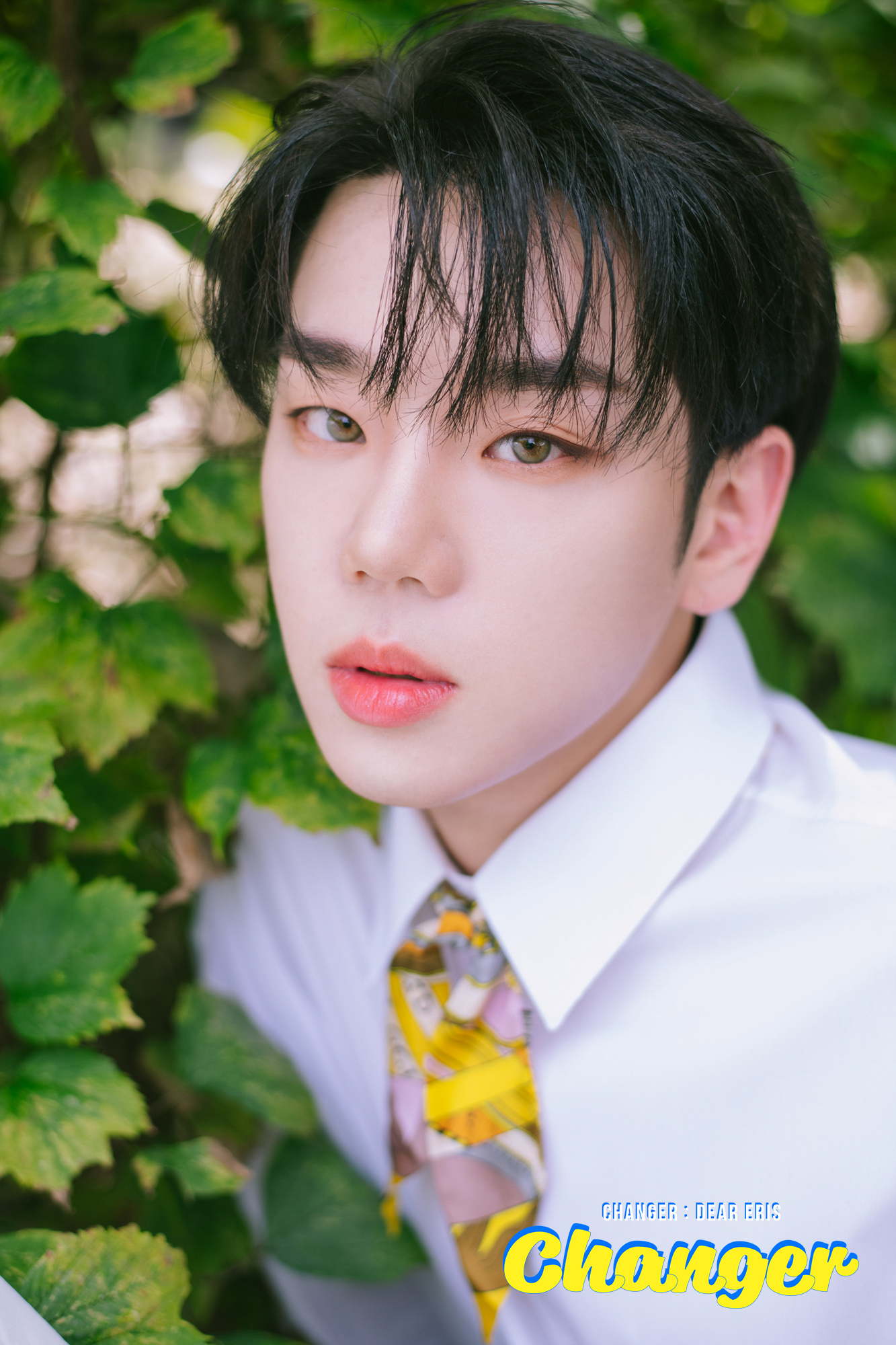 Kim Byeongkwan (김병관) is a South Korean member of boy group A.C.E under Beat Interactive.
Stage Name: Kim Byeongkwan (김병관), formerly known as Jason
Birth Name: Kim Byeongkwan (김병관)
Birthday: August 13, 1996
Zodiac Sign: Leo
Nationality: Korean
Height: 174 cm (5'8″ 1/2)
Weight: 57 kg (125 lbs)
Blood Type: A
Kim Byeongkwan Facts:
– Birthplace: Seoul, South Korea.
– Family: Parents, a brother.
– Education: Hanlim Multi Art School.
– His representative color is Orange.
– In May 2018, it was announced that he changed his stage name from Jason to Byeongkwan (his real name)
– He had a hard time in school because his classmates made fun of his eye color (he's said he lacks melanin in his body, so he has very light skin and naturally light hair and eyes).
– He was inspired to become a singer after watching Rain's Rainism. He told his father the next day and immediately enrolled him into a dance academy. (BNT interview)
– He was scouted to move to Beat Interactive and join A.C.E by a vocal coach in JYP, along with Chan.
– He was friends with Wow's younger sister Eunsuh in JYP before he ever met Wow. He said he was surprised when they met because he'd thought of Wow as a strict and serious guy from what Eunsuh had told him and didn't expect him to be so shy and goofy.
– Byeongkwan was in the same team with iKon's June in Kpop Star (he was the one in the blue hoodie)
– After his graduation, he participated to different auditions but kept getting eliminated in the 3rd round.
– In 2014, he won the JYP's 11th audition stage and trained in JYP Entertainment until sometime in 2015.
– He trained under JYP along with his bandmate Chan.
– His unofficial mascot/role model is Kirby.
– He was a member of a dance team called "Urban Boyz".
– He debuted as a member of kpop boygroup A.C.E on May 23, 2017.
– He said that he has the lightest skin among the members.
– He said he often wears lenses but his natural eyes color is bright brown.
– His hobby is playing games (mostly PC games)
– His favorite color is sky blue.
– He likes soccer.
– He has a good sense of humor. (Makeastar project)
– He said he's the laziest member in A.C.E. (Twitter QNA)
– He lived in Canada for 8 months when he was in the 5th grade.
– He is said to be the liar of the group by other members.
– He's close friends with BM from KARD, most of TWICE members since they all trained together while he was in JYP, ONF members, Hyunsuk from Treasure and Bang Chan from Stray Kids (Chan actually introduced Byeongkwan and A.C.E's Chan to each other).
– He is close with GOT7's Yugyeom. They learned dance together in middle school before Yugyeom got into JYP (Soompi's Soulmate interview)
– He is also close with ASTRO Jinjin since high school. (Soompi Interview)
– He appeared on "Age of Youth 2" along with his fellow A.C.E members.
– He speaks English. He talked to fans on Facebook live going back and forth with Korean and English.
– He was a participant in YG's survival program "MIXNINE" (rank #4)
– Byeongkwan has said in more than one Vlive that he can't see himself ever getting married (other members agreed).
– He has been the MC for Pops in Seoul since January 6, 2020.
– He was in the Top 12 Visual Male in MIXNINE ranked & chosen by Knetizens (he was on #9)
– He repeatedly won the most points (among boys and girls) in the dance category during MIXNINE, he won the most points overall among all the contestants in the position battle and was in the winning boys' team, but their debut was eventually cancelled.
– All the members appeared in the drama "Zombie Detective" (2020).
– Byeongkwan acted as Oh Ba-Ul in the drama "Be My Boyfriend" (2021).
– Byeongkwan, Jun and Chan where some of the main casts for the webdrama "Sometoon 2021".
– For updated dorm arrangement please check A.C.E Profile.
made by Min Ailin
(Special thanks to: Femeron, ccccc)
Note: Please don't copy-paste the content of this page to other sites/places on the web. If you use info from our profile, please kindly put a link to this post. Thanks a lot! 🙂 – Kprofiles.com
Related: A.C.E Profile
How much do you like Kim Byeongkwan
Do you like Kim Byeongkwan? Do you know more facts about him? Feel free to comment below. 😊