Kamimoto Kotone (Former Girls Planet 999 Contestant) Profile and Facts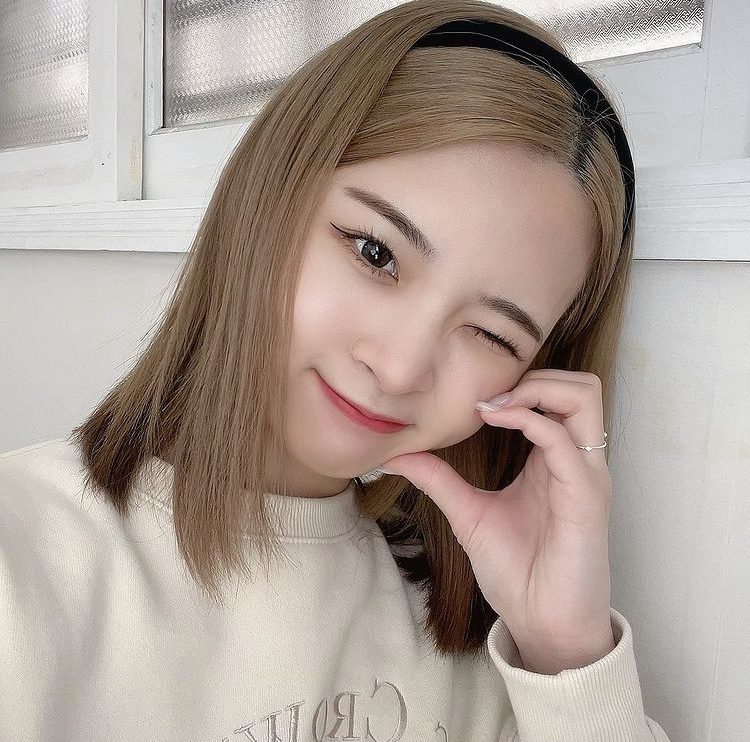 Kamimoto Kotone (嘉味元 琴音) is a Japanese trainee. She was a contestant of MNet's reality survival show, Girls Planet 999.
Birth Name: Kamimoto Kotone (嘉味元 琴音/카미모토 코토네)
Birthday: March 10, 2004
Zodiac Sign: Pisces
Chinese Zodiac Sign: Monkey
Nationality: Japanese
Height: 160 cm
Instagram: @cotoc0la_
Twitter: @andc0la_
TikTok: @coney_.cola
Spotify: 토네🐈‍⬛
Kamimoto Kotone Facts:
– She was born and raised in Tokyo, Japan.
– Blood Type: AB.
– MBTI type: ENFP.
– Hobbies: Watching video and taking care of babies and animals.
– She also likes photographing and playing a game, watching a drama and movie, cover dance and shopping.
– Specialty: Imitating the sound of a cicada that just hit a tree.
– Her fandom names are Koromidan (코로 미단) and Coladan (콜라 단).
– She learned everything by herself (singing, rapping) except dancing.
– She likes to eat pizza after she finishes practicing and also order and drink smoothies in a café.
– Kotone used to dance at Dance Studio Maru. (Playlist of Kotone's dances)
– She is nicknamed Nekoto (this nickname was given to her by Nagai Manami, a former participant of GP999 and a close friend of hers).
– Favorite Netflix series: Stranger Things.
– She worked part-time in a restaurant.
– She doesn't like mint chocolate and can't eat mint but likes chocolate.
– Kotone is a fan of the girl group LOONA. Her favorite song from them is 열기 and her favorite member is Olivia Hye.
– She said she auditioned at many agencies before Girls Planet 999 but failed at all of them.
– She can't drink coffee and any carbonated beverages but has recently been able to drink lemonade and muscat ade.
– Kotone's favorite character is Kuromi from Hello Kitty.
– She said that her interest in Korea was born from her mother.
– Favorite Korean food: Tteok-galbi (떡갈비).
– She learned Korean by herself when she was still in junior high school by watching Korean TV and YouTube. She didn't like to study and remember it when she was playing.
– Fans said she looks like the fictional character Vanellope von Schweetz from the Disney movie 'Wreck-It Ralph'.
– She said that if she went to Hogwarts, she would definitely be a Slytherin.
– She can't eat spicy food.
– Her favorite late-night snack is ramen.
– When she was younger, she had two dogs: a Pekingese and a Shih Tzu.
– The music she would have liked to perform the most during Girls Planet 999 is 'Shine' but in the Creation Mission, she would have liked to perform 'Snake' if she had not performed 'U+Me=Love'.
Girls Planet 999 Information:
– On July 7, Kotone was confirmed as a contestant on Girls Planet 999.
– She is an Individual Trainee.
– Lee Hye Won (K), Liang Jiao (C) and her were connected by the keyword "Talkative ENFP".
– Signal Song ranking: J-10.
– Demo Stage Performance: BOOMBAYAH by BLACKPINK (Burn Crush Team).
– She made a cell (+2 Cell) with Guinn Myah (K) and Yang Zi Ge (C).
– Connect Mission Performance: Pretty U (by Seventeen) with q-teen (Rapper 1). Her team won the benefit.
– Cell Ranking (Ep. 5): 11th Place.
– Individual Ranking (Ep. 5): J-13.
– Combination Mission Performance: VVS (Rap) by SMTM 9 with VVYes (Leader).
– Individual Ranking (Ep. 8): J-09 (she was eliminated but got the Planet Pass).
– Creation Mission Performance: U+Me=LOVE with 7 LOVE Minutes (Rapper 2). Her team won the benefit.
– O.O.O Mission: Team 2.
– Individual Ranking (Ep. 11) : P-24 (Eliminated).
– In Episode 12, she was one of the trainees who came back to attend the final.
– Keyword: A rookie trainee who wants to do a glamorous idol hair style.
Note: Please don't copy-paste the content of this page to other sites/places on the web. Please do respect the time and effort the author put in compiling this profile. If you need/want to use info from our profile, please kindly put a link to this post. Thanks a lot! 🙂 – Kprofiles.com
Profile made by cmsun
How much do you like Kamimoto Kotone?
Her videos from Girls Planet 999:
Do you like Kamimoto Kotone? Do you know more about her? Feel free to comment down below! 🙂