EXID Members Profile: EXID Facts and Ideal Types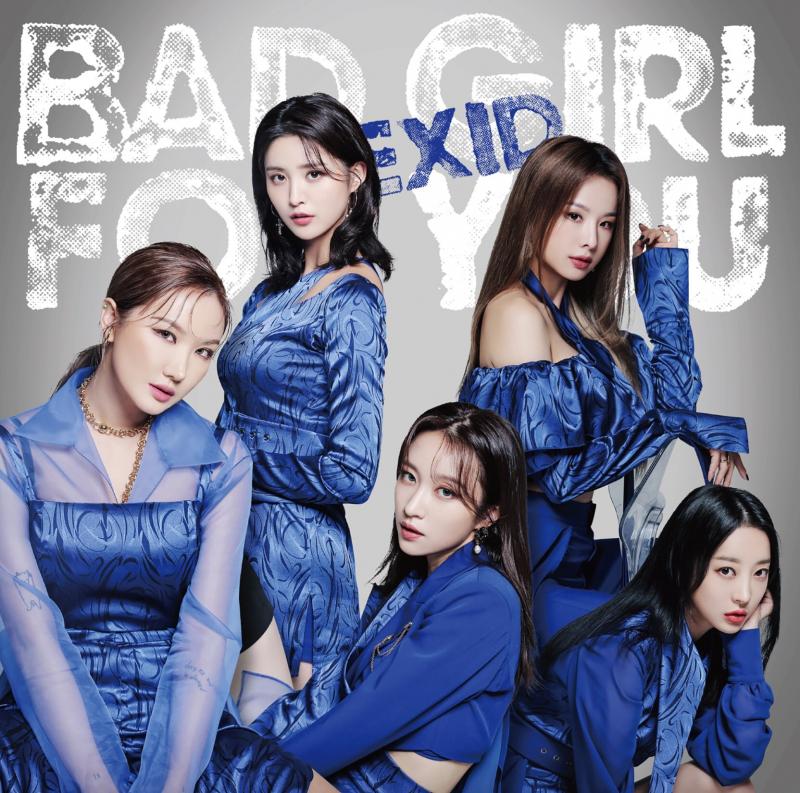 EXID (이엑스아이디) consists of 5 members: Solji, LE, Hani, Hyerin, and Jeonghwa. The group debuted on February 16, 2012, under AB Entertainment. Since 2016 they are under Banana Culture. At the end of May 2019, Hani and Jeonghwa decided to leave Banana Culture. Banana Culture assured fans that despite the fact that 2 members will leave the company, EXID won't disband and they will search for ways to promote together in the future.
Meanwhile, as of March 25, 2020, all the members left Banana Culture, but there wasn't any official statement regarding EXID's situation or future plans.
EXID Fandom Name: LEGGO (or L.E.G.G.O)
EXID Official Colors: Pantone 7499c, Pantone 7432c, and Pantone 272c
EXID Official Accounts:
Twitter: exidofficial
Instagram: @exidofficial
Facebook: EXIDOfficial
Fan Cafe: exid
Youtube: EXID channel
EXID Members Profile:
Solji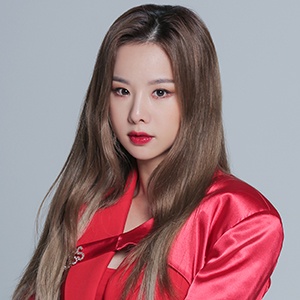 Stage Name: Solji (솔지)
Birth Name: Heo Sol Ji (허솔지)
Position: Leader, Main Vocalist
Birthday: January 10, 1989
Zodiac Sign: Capricorn
Height: 170 cm (5'7″)
Weight: 50 kg (110 lbs)
Blood Type: O
Instagram: @soul.g_heo
Youtube: Soul_G
Solji Facts:
– She was an R&B singer.
– She was a former member of the group 2NB (R&B unit).
– Solji released a total of 23 singles with 2NB, but none of it was a success.
– She had also a solo career, she released a single in 2008.
– Solji was EXID's vocal trainer before joining the band.
– In 2015, she won King of Mask Singer.
– She likes hiking.
– Solji's nickname is Heo Bad Gas (Hani have said that whenever they're on a diet and they'll just eat eggs she always farts) – shaRtube
– Solji raises her legs in her sleep.
– Her shoe size is 240 mm.
– Solji has a dog named Choco. Its breed is Chihuahua.
– She is a part of EXID's sub unit SoljiHani (formerly known as Dasoni) with member Hani.
– Solji really likes men in white pants.
– She was on hiatus due to health issues (since late 2016 till 2018). She was recovering from her hyperthyroidism.
– She's a coach for the Vocal team on "Under 19" survival show.
– On March 25, 2020 Solji announced that she left Banana Culture.
– Solji's ideal type: Kim Soo Hyun
Show more Solji fun facts…
LE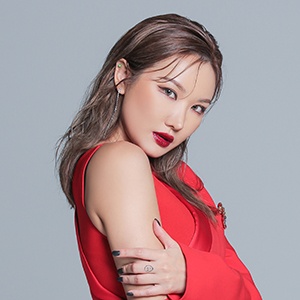 Stage Name: LE (엘이)
Birth Name: Ahn Hyo Jin (안효진)
Position: Main Rapper, Lead Dancer
Birthday: December 10, 1991
Zodiac Sign: Sagittarius
Height: 168 cm (5'6″)
Weight: 53 kg (117 lbs)
Blood Type: AB
Instagram: @x_xellybabyx
Twitter: @ahn__ellybaby
Youtube: LEBABYX_X
LE Facts:
– She was born in Cheonan, Chungcheong, South Korea
– Family: she has a younger brother
– She loves playing Lego
– LE and Hana/Zinger (Secret) are really close.
– LE was the temporary leader of EXID when Solji was on a hiatus (Weekly Idol Ep 383)
– She collaborated with Huh Gak for "Whenever You Play That Song".
– She was part of an underground group "Jiggy Fellaz" under name "Elly"
– The girl who sings in MBLAQ's "Oh yeah" is LE, when she was in Jiggy Fellaz.
– She collaborated with BIGSTAR's FeelDog & B2ST's Junhyung for "You Got Some Nerve".
– LE was a former Cube trainee.
– She participated in "Show Me the Money 2".
– LE has 6 tattoos: 1. a heart and there's a music note inside to express her love for Music. (info from shaRtube) 2. one that says "inner peace" 3. a peace sign, heart, and smiley face 4. "Deny me and be doomed", from a musical about a trans rock band member and their journey 5. Love 6. Frida (Frida being Frida Kahlo the artist, who she likes a lot)
– LE composed 51 songs, as of 2017. (shaRtube)
– LE had/has a scooter named Pinz.
– She also has a dog named Wooyoo.
– LE auditioned for JYP entertainment but failed.
– LE sang the chorus line (sugar free) on T-ara's song "Sugar Free".
– Despite LE's personality especially when she performs, she's the most feminine on EXID according to her fellow members.
– Hani and LE check stores supplies of vitamins whenever they get off airplanes.
– LE's nickname is Ahn Dirty because she never cleaned up when they lived together.
– LE doesn't like rides on amusement parks. She always talked about this when they were on Showtime.
– On March 25, 2020, she terminated her contract with Banana Culture.
– LE's Ideal type: Cha Seung Won
Show more LE fun facts…
Hani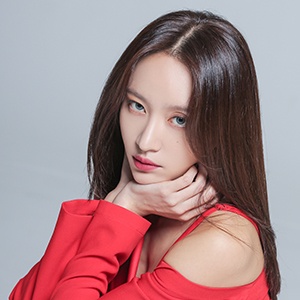 Stage Name: Hani (하니)
Birth Name: Ahn Hee Yeon (안희연)
Position: Lead Vocalist, Lead Dancer, Visual, Face of the Group
Birthday: May 1, 1992
Zodiac Sign: Taurus
Height: 168.8 cm (5'6″)
Weight: 55 kg (121 lbs)
Blood Type: AB
Instagram: @ahnhani_92
Hani Facts:
– She was born in Seoul, South Korea
– She is a former trainee of JYP.
– She's very smart, with an IQ of 145.
– She studied in China before.
– She speaks English and Chinese.
– Hani has a cat named Fati.
– She is a part of EXID's sub unit SoljiHani (formerly known as Dasoni) with member Solji.
– She appeared in several episodes of the variety show "Off to School".
– She appeared in the show "Match Made in Heaven Returns".
– She was a cast member of the show "Crime Scene 2".
– She was a host for the show "A Style for You".
– She participated in the show "King of Mask Singer".
– In December 2015 it was announced she is in a relationship with Xiah Junsu (JYJ/DBSK). In Sept. 2016 it was confirmed they broke up.
– In April 2016, Hani and Super Junior's Heechul were appointed as new MCs for Weekly Idol. (Hani is always being teased by Heechul. xD)
– One of Hani's nickname is Ahn Burp. Because she always burps on the dinner table. (shaRtube)
– Hani is shy with strangers. (Secret Variety Training)
– She is friends with BTOB's Hyunsik.
– Hani did triathlons up to Middle School because her mum thought it would make Hani more obedient.
– Hani had a deal with her mother: if EXID is going to fail in 3 years, her mother's going to send her off to study (Up & Down was released 3 years after their debut) – shaRtube
– They all tried taking a shower together, except for Hani because she's too shy – shaRtube (lol. Hani, is this you?)
– Hani is part of the 92liners chat group with VIXX' Ken, Mamamoo's Moonbyul, BTS' Jin, B1a4's Sandeul and Baro.
– It was confirmed that Hani is leaving Banana Culture in the end of May 2019.
– Hani's ideal type: Kang Ha Neul (stated on "Master Key")
Show more Hani fun facts…
Hyerin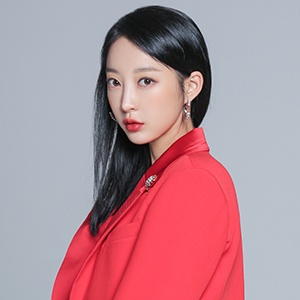 Stage Name: Hyerin (혜린)
Birth Name: Seo Hye Rin (서혜린)
Position: Lead Vocalist
Birthday: August 23, 1993
Zodiac Sign: Virgo
Height: 167 cm (5'6″)
Weight: 47 kg (103 lbs)
Blood Type: O
Instagram: @hyeliniseo
Twitter: @hyeliniseo5
TikTok: @hyeliniseo823
Youtube: TVHyelin
Hyerin Facts:
– She was born in Gwangju South Korea.
– She is the only child in the family.
– She graduated from Dongduk Women's University.
– Hyerin's English name is Jenny.
– Hyerin's nickname is Jjeop Jjeop (the sound made when someone chews loudly).
– Favorite food: Sushi
– Favorite color: Blue
– Role Model: Shinhwa
– She does not like cats.
– She doesn't like tuna because it's greasy.
– She speaks Korean and English. (English – Kinda? XD)
– She can play the violin.
– Her aunt is a music teacher.
– Hyerin participated in the show "Superstar K3" (2011).
– Hyerin was a former Cube trainee.
– She participated in "King of Mask Singer".
– Hyerin has a tattoo saying "Mind over matter" (Info from shaRtube)
– On January 23, 2020 Hyerin left Banana Culture.
– Hyerin's ideal type: Hyelin once said her ideal man is a tsundere type and Seo In Guk's character in Reply 1997 is the closest to her ideal type. She also likes Kim Woo Bin.
Show more Hyerin fun facts…
Jeonghwa


Stage Name: Jeonghwa (정화)
Birth Name: Park Jung Hwa (박정화)
Position: Main Dancer, Lead Rapper, Sub Vocalist, Visual, Maknae
Birthday: May 8, 1995
Zodiac Sign: Taurus
Height: 169 cm (5'6.5″)
Weight: 50 kg (110 lbs)
Blood Type: A
Instagram: @jeonghwa_0508
Jeonghwa Facts:
– She was born in Anyang, Gyeonggi, South Korea
– She's a former trainee of JYP.
– She appeared in Wonder Girls' "Tell Me" MV.
– She was featured in Huh Gak's 'Whenever You Play That Song' MV.
– She appeared in several episodes of the show "Match Made in Heaven Returns".
– She wanted to be an actress since she was a child.
– She acted in 'Uprising of Wife' when she was very young.
– She's very sociable.
– She can play the piano.
– Junghwa made her acting debut as a child actress in "Wives on Strike" (2004).
– She acted in Led Apples' "With the Wind" MV.
– Jeonghwa is called Maeboli because she annoys them and tries to go into the bathroom with Hani even though Hani hates it.
– Jeonghwa always exercises after waking up. (It was shown on Showtime and said by the other members too.)
– Jeonghwa's waist is 23 inches (58cm).
– Jeonghwa's neck is 19cm (7.4 inches) long and her arms are 75cm long (29.5 inches). (They measured her for the show since she is known for her long neck and arms)
– Jeonghwa has a pet dog right named Mocha. (Weekly Idol)
– It was confirmed that Jeonghwa is leaving Banana Culture in the end of May 2019.
– Jeonghwa's ideal type: Gong Yoo
Show more Jeonghwa fun facts…
Former Members:
Dami


Stage Name: Dami (다미)
Real Name: Kang Hye Yeon
Position: Lead Vocalist
Birthday: December 8, 1990
Nationality: Korean
Height: 164 cm (5ft 4in)
Weight: 47 kg (103 lbs)
Currently in: BESTie
Yuji


Stage Name: Yuji (유지)
Real Name: Jeong Yu Ji
Position: Leader, Main Vocalist, Lead Dancer
Birthday: January 02, 1991
Nationality: Korean
Height: 168 cm (5ft 6in)
Weight: 50 kg (110lbs)
Formerly of: BESTie
Haeryung


Stage Name: Haeryung (해령)
Real Name: Na Hae Ryeong
Position: Lead Dancer, Sub Vocalist
Birthday: November 11, 1994
Nationality: Korean
Height: 168 cm (5ft 6in)
Weight: 45 kg (99 lbs)
Currently in: BESTie
(Special thanks to Yanti, Ranceia, GoodhourMatt, MINKYUNG'S HUSBAND, KimTaeyungIsMyOPPA, 🌺 🌸~Angel~Chan~🌸 🌺, softhaseul, Honey_Hani, ReVeLuv_Dion, Jenna Kendrick, Diether Espedes Tario II, Just a K-popper ^^, noona, Maya, L_gyun, Kpop, ItsMeHans User, Kpoptrash, Fauzi Fahmi, Beeyeon Ahn,  YujuSojuJujuSinB, Tae Lin, 2018 S1-T1 13 RACHEL CHEANG QI, WANABLE,ARMY,BLINK,NEVERLAND, hansu, Christian Gee Alarba, mateo 🇺🇾, felipe grin§, Christian Gee Alarba, Rama94, Cristi, The Nexus, BBaam, Aslan Zara, Annie, felipe grin§, Ary Princesse, John, jieunsdior, Ni)
Note: Please don't copy-paste the content of this page to other sites/places on the web. If you use info from our profile, please kindly put a link to this post. Thanks a lot! 🙂 – Kprofiles.com
You may also like: Journey Through EXID History
EXID Discography
Latest Korean release

Who is your EXID bias? Do you know more facts about them? Feel free to comment below. It can help new fans find more info about them. 🙂