Ken (VIXX) Profile and Facts: Ken's Ideal Type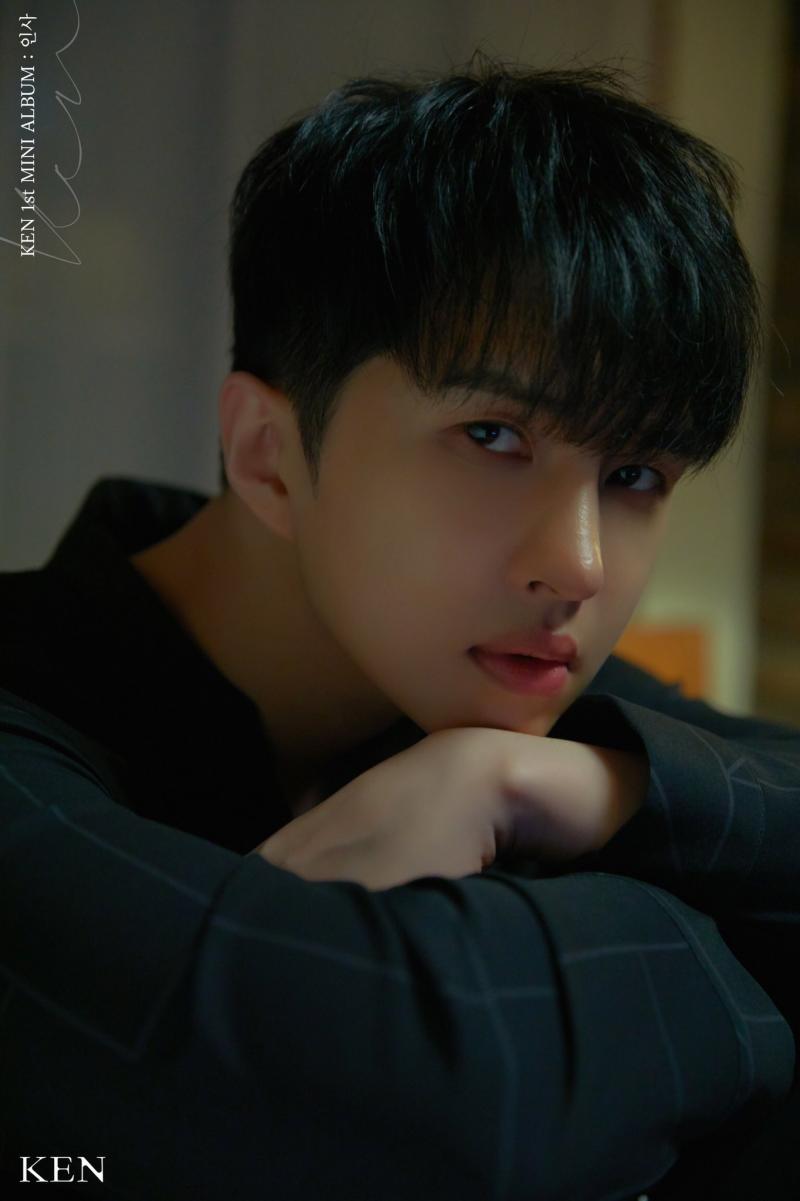 Stage Name: Ken (켄)
Birth Name: Lee Jae Hwan (이재환)
Position: Main Vocalist
Birthday: April 6, 1992
Zodiac Sign: Aries
Height: 181 cm (5'11")
Weight: 65 kg (143 lbs)
Blood Type: AB
Twitter: @jaehwany0406
Instagram: @keken_0406
Ken facts:
– He was born in Jayang-dong, Seoul, South Korea.
– His family consists of: Dad, Mom, and two older brothers. – "I have 2 older brothers." – Ken (Haru * Hana Magazine Vol. 15 interview)
– Nicknames: Power Soul Vocalist, Kenchopper, Kenjjuma, 4D Ken, Kenyonce
– He got his stage name "Ken" from his company because he resembles Japanese actor Hirai Ken. He also thinks his personality is similar to Ken from the game Street Fighter.
– His favorite foods are instant foods and chocolate.
– He doesn't like raisins or tofu.
– His favorite colors are black and white.
– His hobbies are drawing, watching/studying gag shows, beatboxing, and dancing to other Kpop group's songs.
– If he were a girl, he wouldn't go out with any of his fellow members.
– He loves to draw.
– He's the mood maker of the group.
– He studied Japanese in Japan.
– Ken is best friends with BTS's Jin and B1A4's Sandeul.
– B.A.P's Youngjae revealed that he and BTS's Jin, BTOB's Eunkwang and VIXX's Ken are in a gaming crew, called "The Strongest Idol". ("Lee Guk Joo's Young Street")
– Moonbyul (Mamamoo) said that the 92 liner have a group chat. There is BTS's Jin, VIXX's Ken, B1A4's Sanduel & Baro and EXID's Hani. (Weekly Idol ep 345)
– Ken sang "FOOL" (one of The Legend Of The Blue Sea's OST)
– Ken acted in drama Boarding House no. 24 (2014)
– Ken sang In The Name of Love (The Heirs OST) and When I See You (Moorim School OST)
– Ken appeared in "Cinderella", "Chess", "Boys Over Flowers", "Hamlet", "Iron Mask", "Mephisto", "Dracula" musicals.
– He acted in the web drama "Tofu Personified".
– He debuted as a soloist on May 20, 2020 with the single "Just for a moment".
– Ken enlisted on July 6, 2020 and got discharged on January 5, 2022.
– Ken's ideal type: He doesn't have an ideal type. He's open to anyone.
Note: Please don't copy-paste the content of this page to other sites/places on the web. If you use info from our profile, please kindly put a link to this post. Thanks a lot! 🙂 – Kprofiles.com
(Special thanks to suri suri, Aredhel)
How much do you like Ken?
Go back to VIXX Profile
Solo Debut:
Do you like Ken? Do you know more facts about him? Feel free to comment below. 🙂