Dance Racha Sub Unit (Stray Kids) Members Profile: Dance Racha Sub Unit (Stray Kids) Facts 


Dance Racha Sub Unit is a sub unit of the group Stray Kids which debuted on August 26th, 2018 in the self-choreographed dance video '[Stray Kids: SKZ-PLAYER] Lee Know X Hyunjin X Felix'.  They later preformed the song 'Wow' during Stray Kids'  'District 9: Unlock World Tour' starting on November 23rd, 2019. "Wow" was official released on September 14th, 2020. This Sub Unit consists of: Lee Know, Hyunjin, and Felix.
Dance Racha Sub Unit Fandom Name: Stay
Dance Racha Sub Unit Official Colors: –
Dance Racha Sub Unit Official Accounts:
Instagram: –
Twitter: –
Facebook: –
Youtube: –
Dance Racha Sub Unit Members Profile:
Lee Know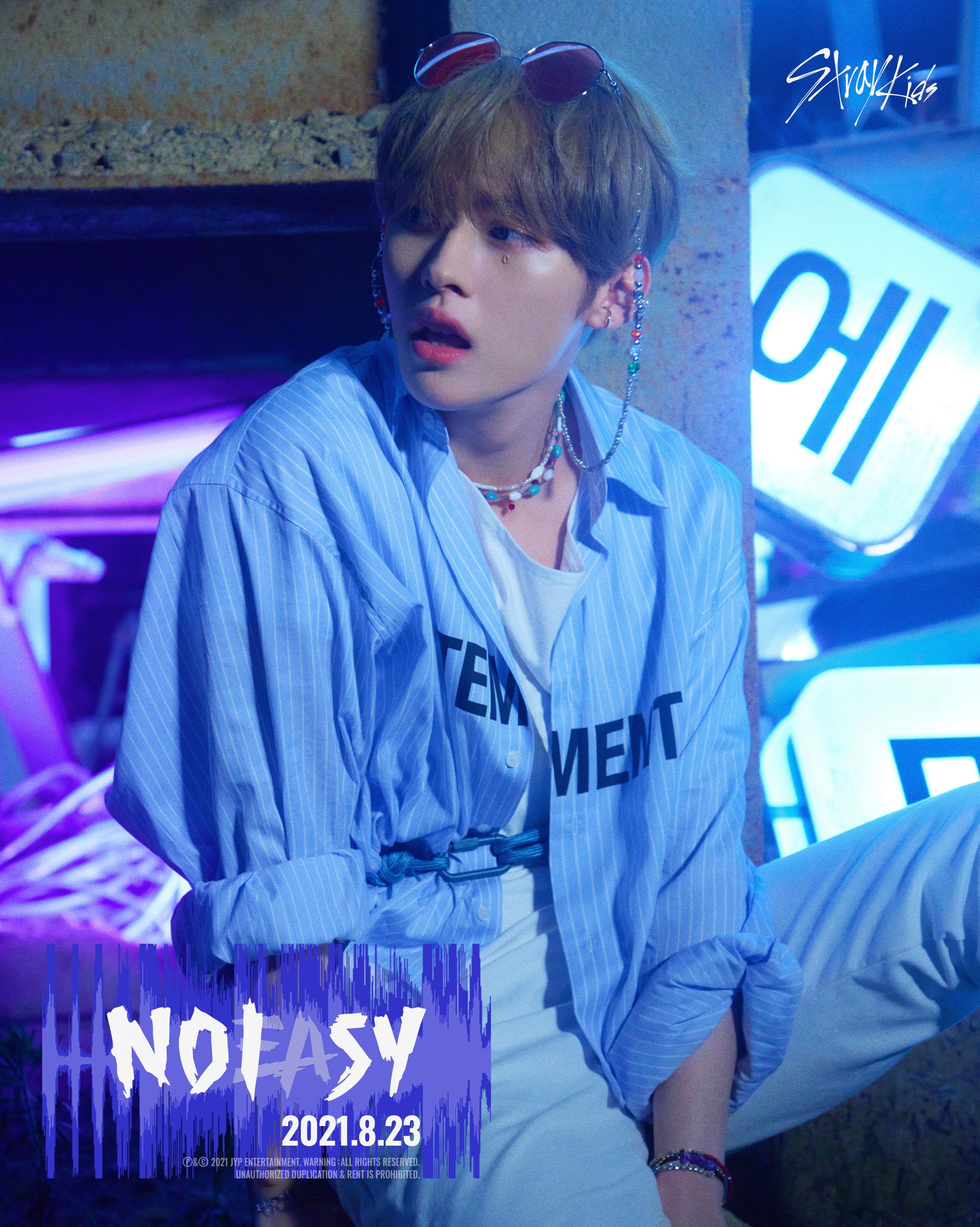 Stage Name: Lee Know (리노) previously known as Minho
Birth Name: Lee Min Ho (이민호)
Position: Leader, Main Dancer, Main Vocalist, Rapper*
Birthday: October 25, 1998
Zodiac Sign: Scorpio
Height: 172 cm (5'8″)
Blood Type: O
Spotify: Real Dancing Gem Lee Know's Mix
Lee Know Facts:
– His hometown is Gimpo, South Korea.
– He has no siblings.
– He graduated from Gimpo Jeil Technical High School.
– He began dancing in middle school.
– He toured with BTS as a backup dancer in Japan.
– Lee Know can be seen as a backup dancer in BTS' 'Not Today' MV
– Lee Know was filmed outside an audition for Cube Entertainment by "Nat Geo" several years ago.
– His personality is often described as very unique, fun, and 4D.
– Lee Know can speak basic English and basic Japanese.
– Lee Know's shoe size is 250/255 mm.
– He is ambidextrous.
– Lee Know describes himself as a "cute person who eats well".
– It was revealed on an episode of Stray Kids' reality show, 'The 9th', that Lee Know has a fear of heights.
– His hobbies include hiking, choreographing dances, and watching movies.
– His favorite style of dance is hip-hop.
–  2PM's "10 out of 10" is his favorite song.
– His favorite musical artists are 2PM and Wonder Girls.
– Lee Know is known for carrying around his possession in bundles.  He was taught this by his parents at a young age.
– Minho loves his three cats: Soon-ie, Doong-ie, Dori.
– Lee Know prefers to dance without a mirror because it distracts him while he is dancing.
– Lee Know realized he wanted to become a singer when he was a backup dancer.  He had the desire to be the star instead of in the background.
– Lee Know said that he would be a dancer if he wasn't in Stray Kids. (vLive 180424)
– His motto is: "Let's eat well, and live well."
– 2PM's Taecyeon is Lee Know's role model.
– Lee Know created the choreography for "Hellevator".
– Lee Know's Ideal Type: A person who is similar to him and he can talk comfortably with.
Hyunjin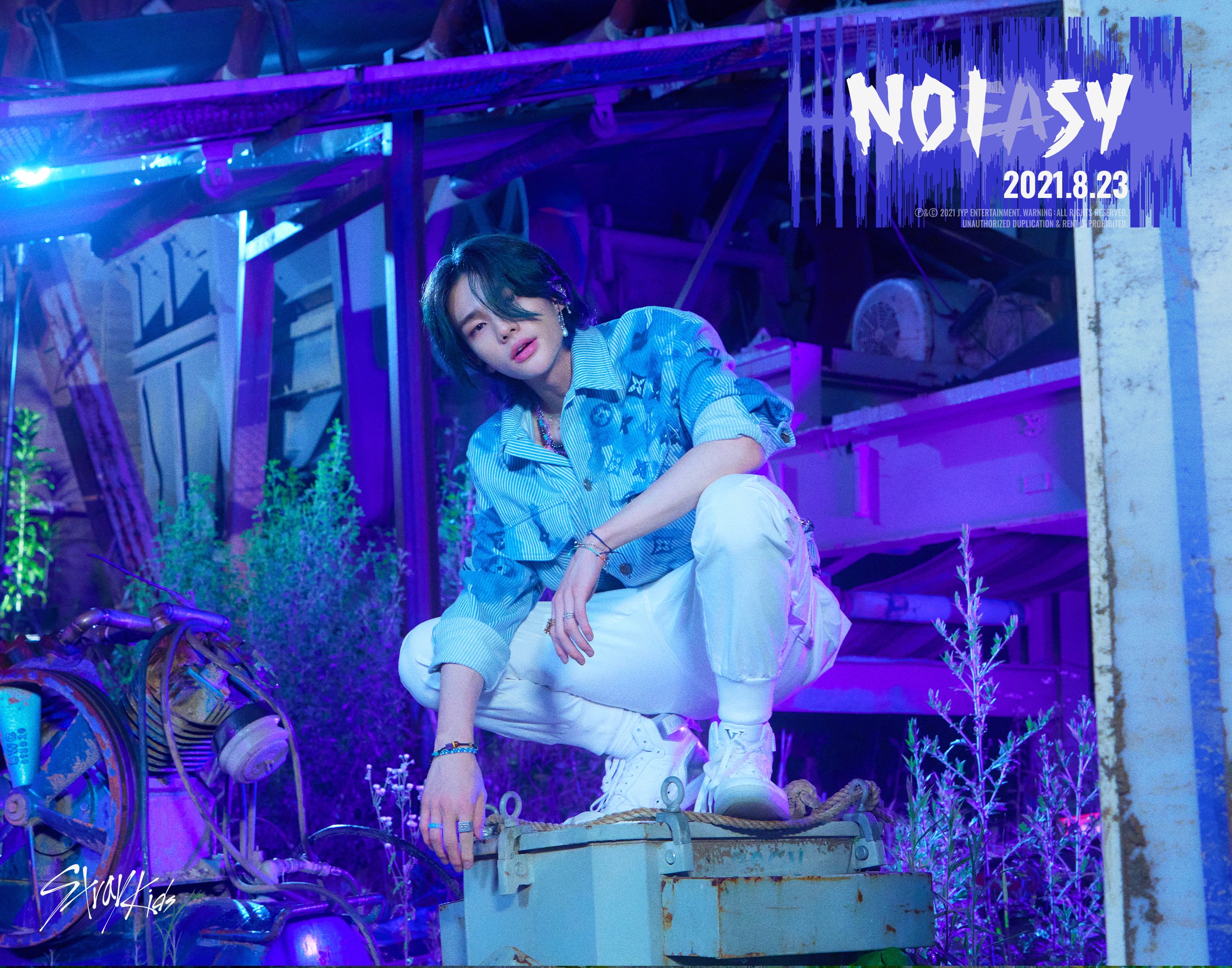 Stage Name: Hyunjin (현진)
Birth Name: Hwang Hyun Jin (황현진)
Position: Main Dancer, Lead Rapper, Lead Vocalist, Visual*
Birthday: March 20, 2000
Zodiac Sign: Pisces
Height: 179 cm (5'10.5")
Blood Type: B
Spotify: You Will Love Hyunjin's Favorites
Hyunjin Facts:
– Hyunjin's hometown is Seoul, South Korea.
– He has no siblings.
– Hyunjin lived in Las Vegas from ages 6-7, where he went by the name Sam.
–Some of his nicknames are Jinnie and "The Prince".
– Hyunjin studied Practical Dance and graduated from SOPA (School of Performing Arts) in February of 2019.
– He was a trainee for 2 years.
– Hyunjin can speak basic English.
– Hyunjin's shoe size is 270 mm.
– He has raised his pet dog, Kkami, since he was 16 years old.
– His hobbies include dancing, reading books, and playing sports.
– He decided to become a singer because he felt very happy on stage and he really enjoys music.
– Hyunjin enjoys listening to Dean and Crush sunbaenims' music. (Hyunjin and I.N's 'Dazed Magazine' interview)
– Hyunjin was classmates with D-CRUNCH's Chanyoung and VERIVERY's Yongseung at SOPA.
– In five words Hyunjin would describe himself as "The Passionate Final Round Boss" (Korean Translation: yeol-jeong kkeut-pan-wang) (Stray Kids Amigo TV ep 1)
– One of his friends is Younghoon of The Boyz.
– Hyunjin, alongside I.N, made a cameo in the 16th episode of the web drama "A-Teen Season 2"(2019).
– His is motto: "Let's try even when you regret it later."
– GOT7's Jinyoung is one of his role models.
– On "Show Music Core" he serves as an MC.
– Hyunjin's Ideal Type: "Someone who would listen to my worries well and can empathize to them as if it's their own worries."
Felix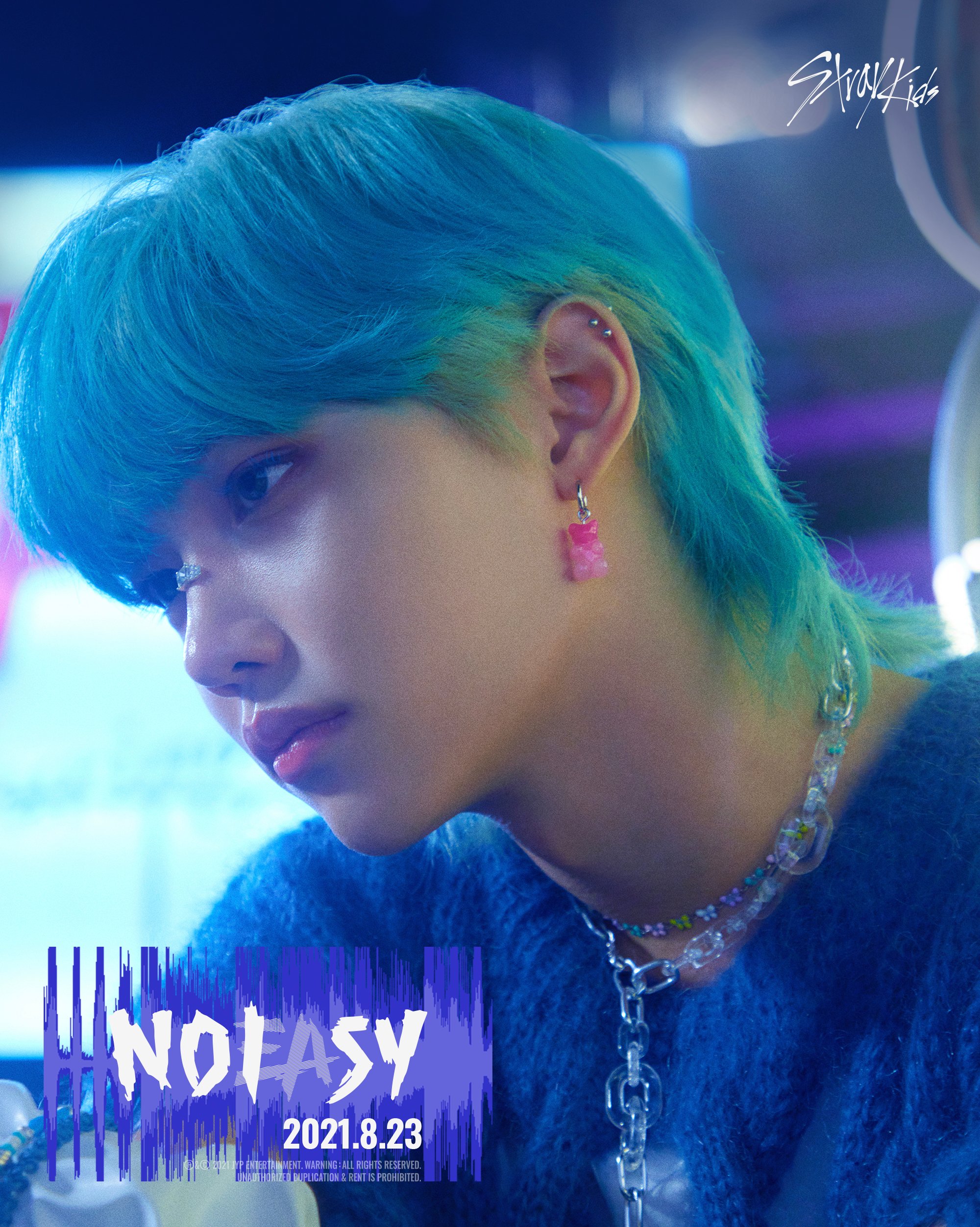 Stage Name: Felix (필릭스)
Birth Name: Felix Lee (이필릭스)
Korean Name: Lee Yong Bok (이용복)
Position: Main Rapper, Lead Dancer, Vocalist, Maknae*
Birthday: September 15, 2000
Zodiac Sign: Virgo
Height: 171 cm (5'7″)
Blood Type: AB
Spotify: It's Felix's Favorite Mix
Felix Facts:
– Felix's parents are Korean, however his hometown is Sydney, Australia.
– Felix has two sisters, the older one is named Rachel/Jisue and the younger one is named Olivia.
– His education consists of St Patrick's Marist College in Sydney, which is a Catholic private school.
– According to the members Felix's nicknames include: Bbijikseu, Bbajikseu, Bbujikseu, and Jikseu.
– He was a trainee for 1 year.
– Felix's religion is Catholic.
– Felix is fluent in English, as it is his native language.
– Felix's shoe size is 255 mm.
– Felix is very flexible.
– Felix practiced taekwondo as a child leading him to win many medals and become a third degree black belt. (Pops in Seoul)
– He is also skilled in swimming, winning 2nd place in his age category at the 2015 Swimming Carnival.
– Some of Felix's hobbies include listening to music, dancing, clothes shopping, traveling, and beatboxing.
–Felix decided to be a singer because of his love of music.
– Felix hates being called Yongbok, his Korean name, according to JYPE staff.
– Felix has very small hands. (Stray Kids Amigo TV ep 1)
–  "A Little Braver" by New Empire is his favorite song.
– Kenrick Lamar, Logic, and Joey BadA$$ are Felix's favorite artists to listen to. (iHeart Radio)
– He's close to Xinlong and Zeyu of Boy Story and Eric from The Boyz.
– G-Dragon from BIGBANG is his role model.
– Felix's motto is: "Just a little braver"
– In TC Candler "The 100 Most Handsome Faces of 2018″ Felix ranked 43rd.
*Positions are based on those the members hold in Stray Kids along with the rap/vocal line distribution in 'Wow'.
Note: Please don't copy-paste the content of this page to other sites/places on the web. Please do respect the time and effort the author put in compiling this profile. If you need/want to use info from our profile, please kindly put a link to this post. Thanks a lot! 🙂 – Kprofiles.com
Profile Made By ♥LostInTheDream♥
Who is your Dance Racha Sub Unit bias?
Latest Korean Comeback:
Who is your Dance Racha Sub Unit bias? Do you know more facts about them? Feel free to comment below. 🙂