Jinyoung (GOT7) Facts and Profile, Jinyoung's Ideal Type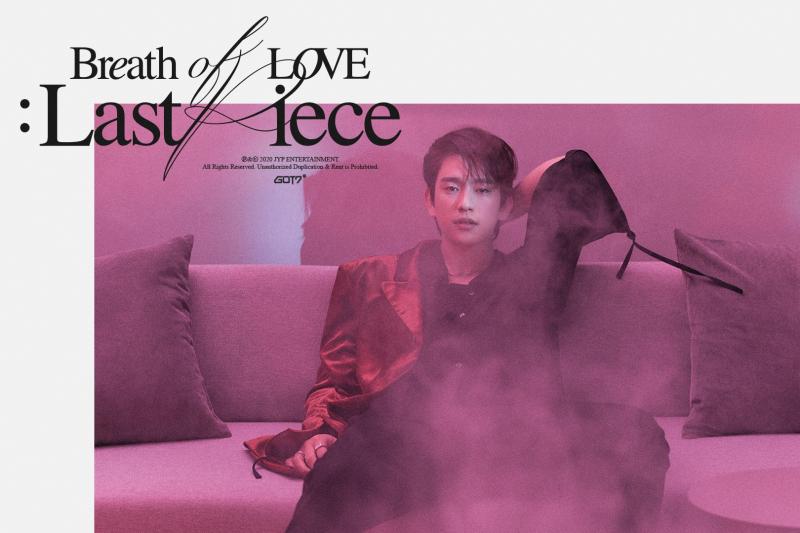 Stage Name: Jinyoung (Formerly known as Jr.) (진영)
Birth Name: Park Jin Young (박진영)
Nationality: Korean
Birthday: September 22, 1994
Zodiac sign: Virgo
Height: 178 cm (5'10")
Weight: 63 kg (139 lbs)
Blood Type: O
Specialties: Dancing, Coreography
Education: Kyunggi High School – Graduated
Sub Unit: JJ Project
Instagram: @jinyoung_0922jy
Jinyoung (Junior) facts:
– He was born in Jinhae-gu, Changwon city, Gyeongsangnam-do, South Korea.
– Family: mom, dad, 2 older sisters.
– His astrological Zodiac Sign is Libra and his Chinese Zodiac Sign is Dog.
– Personality: serious, lively, thinks a lot.
– He attended Yongwon Elementary School, Angolpo Middle School and later Kyunggi High School. Junior then took up Performance in Howon University
– He became a JYP trainee in 2009.
– Tied for first place with JB in JYP's 2009 Open Auditions.
– He was a trainee for 2 years and 6 months before debuting.
– He acted along with JB in KBS2's "Dream High 2", as well as in the drama "When a Man Loves".
– His favourite drama of all time is IRIS. He bought all the episodes and used to secretly watch it in class in high school. (VliveCH+)
– He starred in the web-series "Dream Knight" along with his fellow GOT7 members in 2015.
– He acted in several Korean dramas: "Dream High 2" (2012), "When a Man Loves" (2013), "My Love Eun-Dong" (2015), "Legend of the Blue Sea" (2017), "He Is Psychometric" (2019)
– Jinyoung is acting in the JYP drama called "Magic School" (2017) together with 2PMs Nichkhun and Park Yoon.
– He acted in the movie "Snowflakes" (also known as "A Stray Goat") (2017).
– He made the choreography for GOT7's "Follow Me".
– For GOT7, Jinyoung wrote "This Star" (Mad Winter Edition album); wrote & co-composed "Can't" (Flight Log Departure album) and "Mayday" (Flight Log Turbulence album); co-wrote & co-composed "Paradise" (Flight Log Arrival album) and "Firework" (7for7 album); wrote the lyrics & composed "Thank You" (Eyes on You album).
– For JJ Project Verse 2 album, Jinyoung co-wrote "Tomorrow Today" and "The Day"; co-wrote and co-composed "On&On" and "Don't Wanna Know" (both with JB), and "Coming Home".
– He was an MC on Inkigayo alongside Black Pink's Jisoo and NCT's Doyoung. (Feb 5th 2017 to Feb 3rd 2018)
– His favorite foods are the hamburger, pizza, and all kinds of meat.
– His favorite color is white and blue.
– His hobbies are watching movies, watching theater plays, taking walks, playing the piano.
– His favorite movies are: romance, comedy, horror
– His favorite artists are: Justin Timberlake, Usher, Michael Buble
– His favorite type of music: R&B Soul music, Jazz
– His motto: he doesn't have one, but his favorite quote is "Only 1' is better than 'Number 1'."
– He is known as the "Mother" of the group.
– His religion is Christianity.
– He can play the piano.
– Other than Korean, he is fluent in Japanese and speaks good English.
– He likes reading books to improve his vocabulary and communication skills.
– When Jinyoung was younger he dreamed of becoming a pre-school teacher. (Dingo Flower Intern)
– He said he's pretty good at babysitting and after he gets married, he's going to be a great dad.
– He has experienced one-sided love. (Dingo Flower Intern)
– Jinyoung loves the snack called "Home Run Ball" and loves to melt chocolate and eat it with strawberries.
– His shoe size is "26.5".
– His role models are 2PM and Shinhwa.
– He is known as the "mother" of the group.
– His hairstyles change often. But he never died his hair.
– He is known as a super hard worker.
– He is the second best at fashion in GOT7 after BamBam.
– When he is called "Jireongie," he says it feels nostalgic.
– He rarely uses a mirror.
– He is generous and open to other people.
– He said that he often ride bus when going to university.
– He had his own room at the dorm.
– Update: Jinyoung is living alone in one apartament now.
– Jinyoung was the class president in middle school.
– He still stays in contact with his homeroom teacher, he said that she is one of the people who guided him to become who he is today.
– His favorite genre of books is novels. He enjoys reading.
– His ideal date is to play in a river and BBQ, kind of "Outdoor" date.
– Jinyoung once said on a variety show that the part of a woman body that he finds the most attractive is the nape (the back of the neck).
– He changed his stage name from Jr. (Junior) to his legal name, Jinyoung, on 16 August 2016. He posted on his Twitter account "Starting today I will be promoting as Jinyoung, not Junior. I will become a Jinyoung who gives more effort. I ask for your abundant support! Thank you!!!"
– His parents wanted his birth name as his his stage name. So he changed it from junior to Jinyoung.
– Wonpil from Day6 is Jinyoung's closest celebrity friend excluding JB (Kiss the Radio 170802)
– The highest class rank Jinyoung has been was 13th (Kiss the Radio 170802)
– His contract with JYP Ent. expired on January 19, 2021 and he decided not to renew.
– On January 27, 2021 he signed with BH Entertainment, and plans to pursue his acting career.
– Jinyoung's ideal type: A girl who has a lot of aegyo.
You may also like: Quizz: Who's your GOT7 boyfriend?
Poll: What's your favorite Jinyoung's TV role?
Back to: GOT7 Profile
How much do you like Jinyoung (Jr.)?
(Special thanks to Vanna Pineda, Huda Ather, Shaasha Shashi, Runjhun Singh, Yurisla D. Virgusta, AriaOfficial, Kaney15, RandomStorm, Kei An Lendio, somuchkpopsolittletime, Terezz Vernerová, Jinniieeee, Andrea Tiposot Wøhlk, 주디, Pepipeachnyoung, RandomStorm, FairyJuvia, LeeSuh_JunDaeSoo, sleepy_lizard0226, KAI)
Do you like Jinyoung? Do you know more facts about him? Feel free to comment below.