Yerin (GFriend) Profile and Facts: Yerin's Ideal Type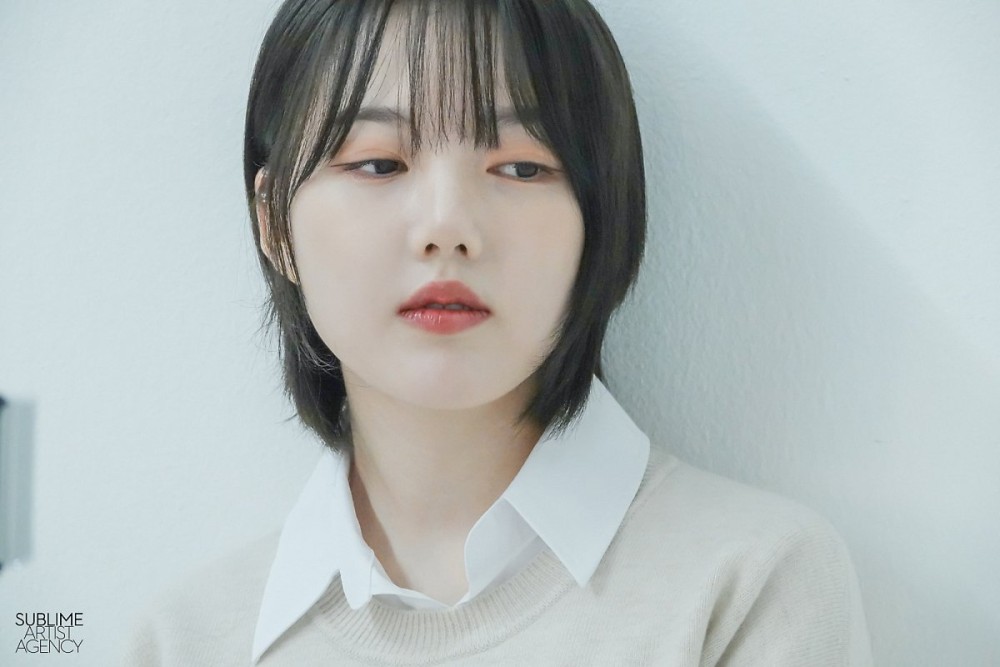 Stage Name: Yerin (예린)
Birth Name: Jung Ye Rin (정예린)
Birthday: August 19, 1996
Zodiac Sign: Leo
Official Height: 168 cm (5'6″)/Real Height: 167.4 cm (5'6″)
Weight: 49 kg (108 lbs)
Blood Type: O
Instagram: @every__nn
V Live: 예린 (YERIN)
Yerin facts:
– She was born in Seoul, South Korea but she was raised in Incheon, South Korea.
– Her father's name is Jung Young Don (정영돈) and her mother's name is Jung Hyun Nam (정현남)
– She has an older brother, eleven years older.
– She graduated from School of Performing Arts Seoul.
– Yerin is a former Fantagio trainee.
– She was also a Cube trainee.
– She likes dancing and working out.
– Yerin's nickname is "Ginseng" because she wants to be the one who gives her members energy.
– Yerin has a dirty mind. XD
– Yerin is a part of the Birthday Line along with Umji in GFriend.
– Yerin's brother is eleven years older than her.
– She is Christian.
– Yerin likes chocolate, dolls, and diaries.
– Yerin's first love was her classmate.
– Shoe size: 230mm
– Rice Cracker of Happiness' is the word that represents her.
– Yerin has a signature dance move named 'Chicken Dance'. She created it herself.
– She really wants to forget her mistake while MC-ing at M! Countdown.
– Yerin sang Younha's Password 486 during her audition.
– Yerin was featured in M&D's I Wish MV.
– Yerin has several things in common with Umji; both have "Ye" in their real name, both have blood type O, and also their birth day is the same.
– Yerin is in charge of cleanliness in GFriend.
– Yerin envies Sowon because she doesn't gain weight easily.
– Yerin starred in Girl of 0AM with Nam Taehyun and Topp Dogg's Sangdo.
– Yerin had a cameo appearance in the web-drama "Just One Bite" in Season 2 – EP.04
– Yerin hates raw carrot.
– Yerin loves to watch Netflix and to play Angry Birds game. (vlive)
– Yerin said that her hardest moment was when she felt like something was missing from her life.
– She is a big fan of SHINee.
– She is also a SNSD fan.
– Yerin and Joy of Red Velvet were classmates on School of Performing Arts, they are also close friends.
– Yerin is friends with APINK's Hayoung.
– She is also close to Twice's Nayeon, Jeongyeon, and Jihyo (she and Jihyo even did a vlive together)
– She's a fan of manga and anime.
– Her favorite anime is "One Piece".
– Her special talent is flipping pancakes.
– She still gets motion sickness.
– Yerin can do a Doraemon voice impression.
– She's afraid of heights. (Laws of The Jungle ep. 06)
– But she's afraid of nothing if she's hungry. She killed and skinned a lizard in Law of the Jungle. XD
– Her name Yerin means "Treasure".
– Yerin appeared in "King of Masked Singer" as "Fat Macaron".
– Yerin appeared on the 9th episode of "Under Nineteen" as special MC.
– Motto : " have no regrets"
– Update: In the new dorm she has her own room. (Apartment 2 – Downstairs)
– Yerin was officially announced to have signed under Sublime Artist Agency on 17 June 2021.
– Yerin ideal's type is Lee Hyun Woo.
Profile by Sevenne
(Special thanks to sage egg, Amelia, Emixime Gutie, Aryaan Desisow, Qi Xiayun, Akari Blossom, Jung Eunrin)
Note: Please don't copy-paste the content of this page to other sites/places on the web. If you use info from our profile, please kindly put a link to this post. Thanks a lot! 🙂 – Kprofiles.com
Back to GFriend
Do you like Yerin? Do you know more facts about her? Feel free to comment below. 🙂