Xiao (UP10TION) Profile, Facts, and Ideal Type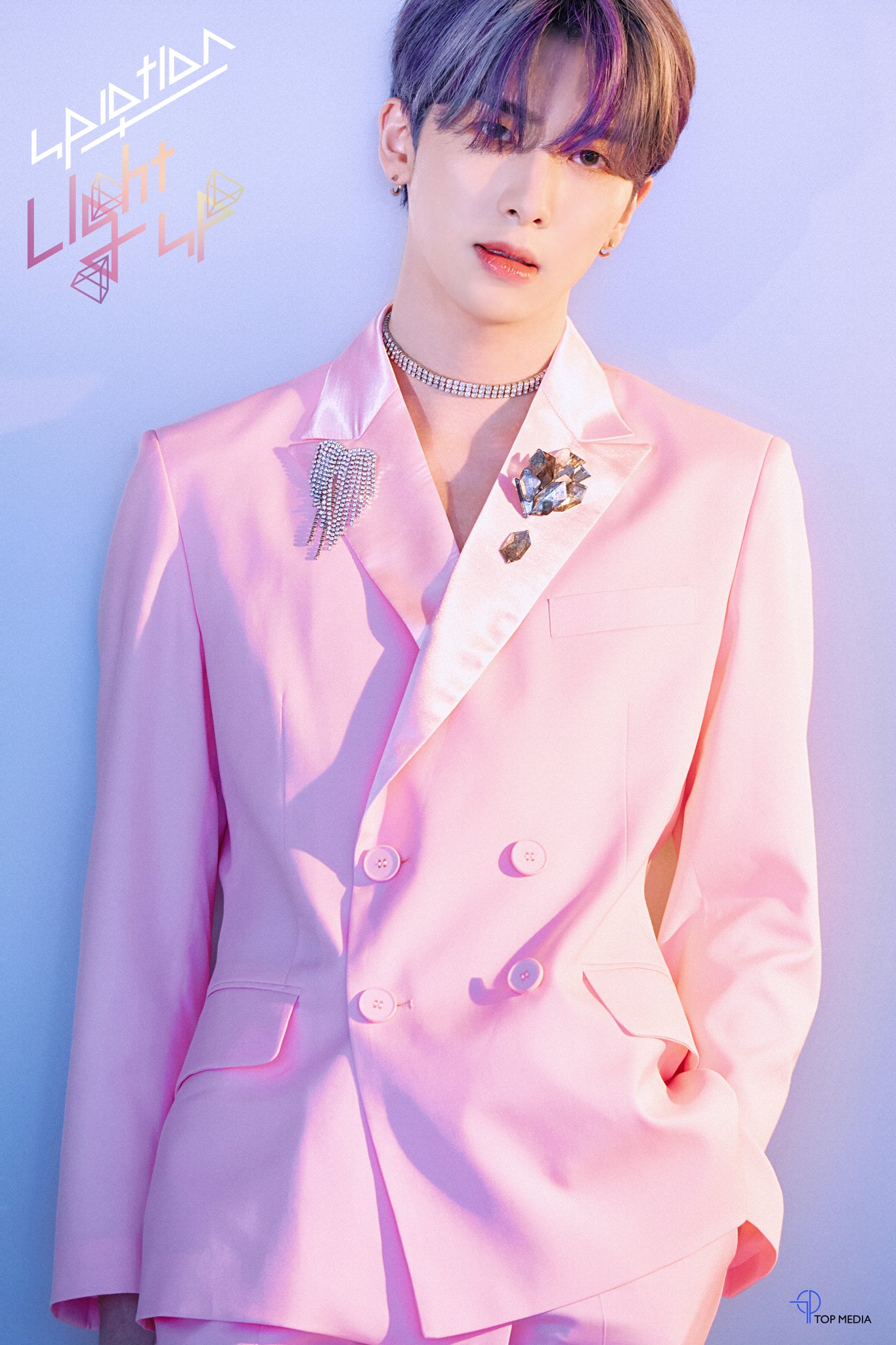 Xiao (샤오) is a member of the South Korean boy group UP10TION.
Stage Name: Xiao (샤오)
Birth Name: Lee Dong Yeol (이동열)
Birthday: December 13th, 1998
Zodiac Sign: Sagittarius
Nationality: Korean
Height: 178 cm (5'10″)
Weight: 58 kg (128 lbs)
Blood Type: B
Instagram: @2._.45x
Xiao Facts:
– He was born in Busan, South Korea.
– Xiao's siblings consist of a little brother and several sisters.
-His position in the group is as Lead Dancer and Vocalist.
-He is the maknae (youngest member) of the group.
-He is under T.O.P Media.
-He is a preppy person.
-He feels happy when he sings for his parents.
-He becomes sleepy when he smells his perfume on his bed.
– Fat Tongue is his nickname.
– He graduated from Hanlim Multi Art School.
– Bit-to, Kuhn, and Gyujin are the members he likes to mess around with, because they don't take it too seriously.
– Xiao has abs.
– The beagles of the group are Hwanhee and himself.
– Puppies are something he loves.
– Xiao fears pigeons and ghosts.
– He is the cutie pet of UP10TION.
– He likes Taemin of SHINee.
– He always does the choreography slightly different than the others, but he insists he is right.
– He was classmates and friends with Hwiyoung of SF9, Haknyeon of The Boyz, and Eunbin of CLC.
– Cola and ice cream are things he loves.
– Jinhoo is his roommate.
– Xiao's Ideal Type: Someone good at playing push and pull, near his height, and overall sexy but also cute.
Note: Please don't copy-paste the content of this page to other sites/places on the web. Please do respect the time and effort the author put in compiling this profile. If you need/want to use info from our profile, please kindly put a link to this post. Thank you.
Profile Made By ♥LostInTheDream♥
How Much Do You Like Xiao?
Do you like Xiao? Do you know more facts about him? Feel free to comment below.