Kuhn (UP10TION) Profile, Facts, and Ideal Type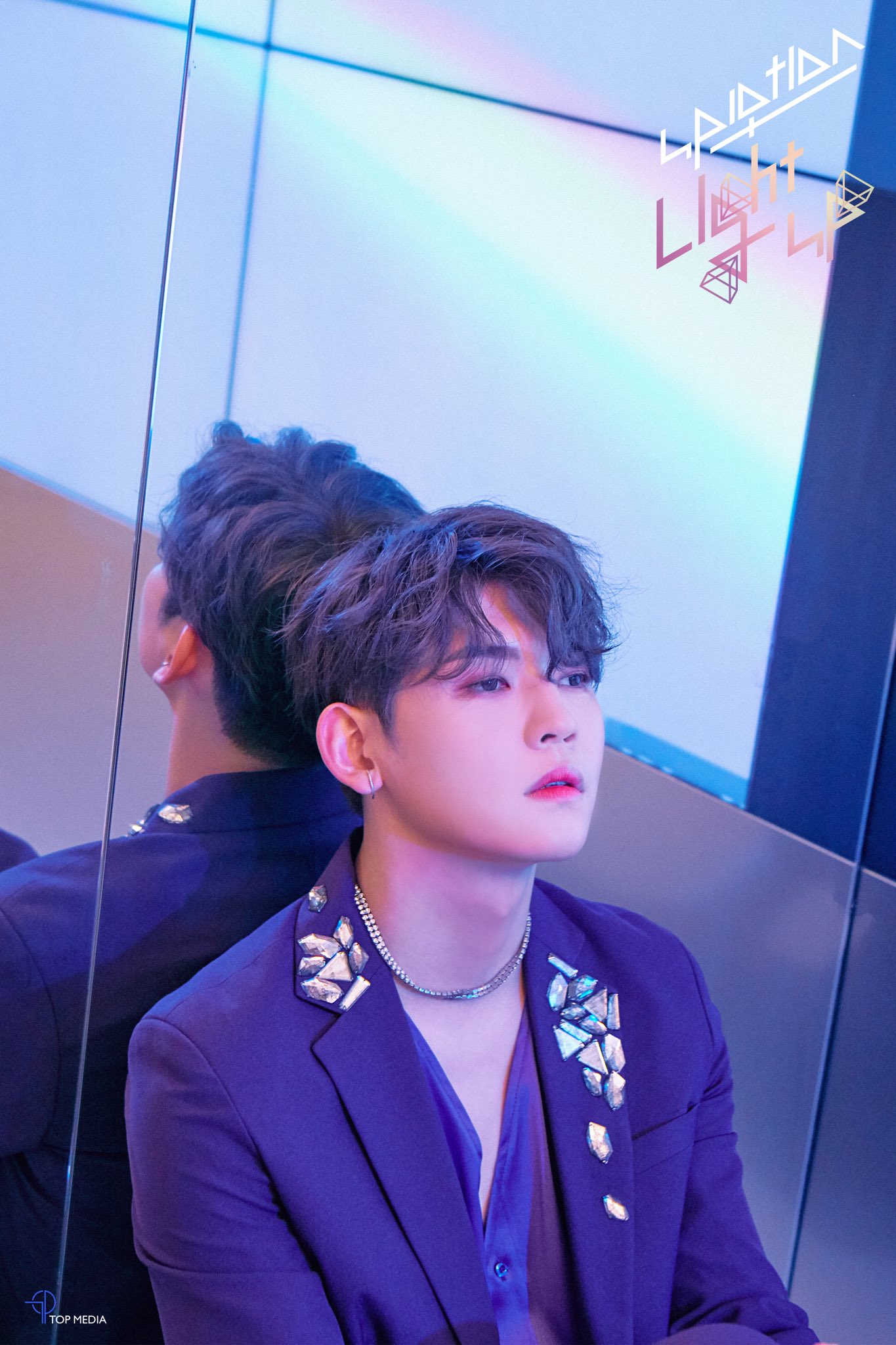 Kuhn (쿤) is a member of the South Korean boy group UP10TION.
Stage Name: Kuhn (쿤)
Birth Name: No Soo Il (노수일)
Birthday: November 11th, 1995
Zodiac Sign: Scorpio
Nationality: Korean
Height: 184 cm (6'0″)
Weight: 70 kg (154 lbs)
Blood Type: O
Instagram: @n_few_days
Kuhn Facts:
– He was born in Ansan, South Korea.
– He is an only child siblings.
-His position in UP10TION is as Vice Leader, Lead Rapper, and Vocalist.
-He is under TOP Media.
– He was the sixth member to join UP10TION.
– Beatboxing is something he is good at.
-He attended Global Cyber University as a Broadcast & Media major.
– Stormy Kuhn, Blunt Kuhn, and Mr. Ttukttak are his nicknames.
– Kuhn enjoys watching sad movies.
– He likes when people are polite.
-He thinks his attractive point is his talent.
-He can play the piano.
-He wants to be close with Woozi of Seventeen.
– He is UP10TION's healthy boy.
– He named his two dumbells Minky and Pinky.
– He is a "weather-dol" (weather man) for KBS.
– His favorite food is ramyun.
– He's scared of insects that are big and flying.
– He prefers outdoor activities.
– He's never gone fishing, but he would like to try.
-His motto is "Let's live honestly", and he always tries his best to be honest and true to himself and others.
– He says that Jinhyuk is a klutz.
– The actor Kim Woo Bin is his role model.
– Kuhn is close friends with Chan of VICTON.
– He was named the manliest man of the group by the members.
– He is the father of the group.
– Although he's a rapper, he is quite a good singer (in 'So Dangerous' he sang instead of rapped).
– He can imitate a praying mantis.
– He can also imitate Kim Woobin's facial expressions.
– He is the mood maker and the funniest member.
– He is the physically strongest member of the group.
– He shares a room with Kogyeol in the dorms. (THE SHOW)
– Kuhn's Ideal Type: Someone who is more on the mature side and who won't get jealous easily. Someone with a strong personality, but who will let him take the lead in the relationship.
Note: Please don't copy-paste the content of this page to other sites/places on the web. Please do respect the time and effort the author put in compiling this profile. If you need/want to use info from our profile, please kindly put a link to this post. Thank you.
Profile Made By ♥LostInTheDream♥
How Much Do You Like Kuhn?
Do you like Kuhn? Do you know more facts about him? Feel free to comment down below. 🙂