MJ (Astro) Profile and Facts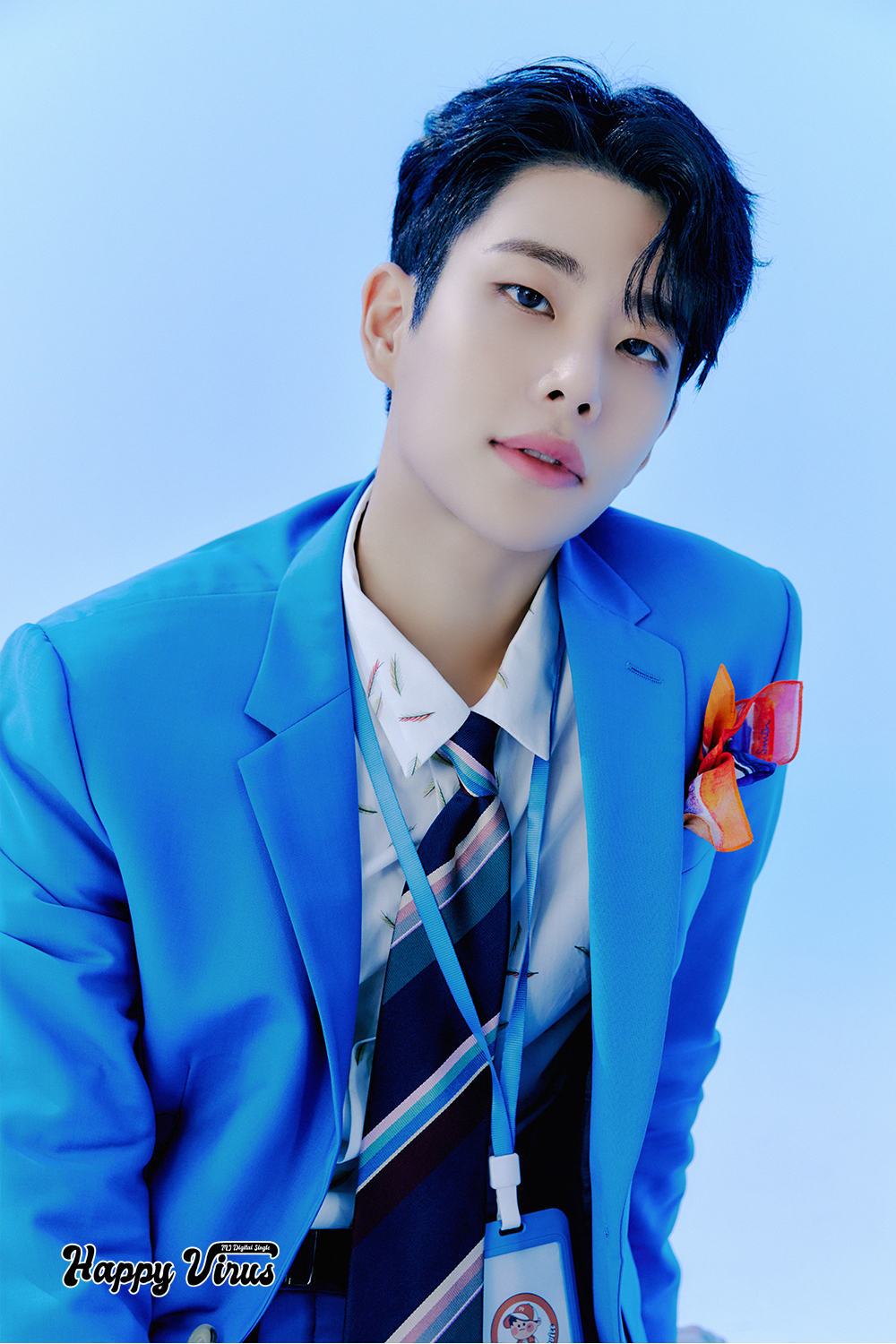 Stage Name: MJ (엠제이)
Birth Name: Kim Myung Jun (김명준)
Position: Main Vocalist
Birthday: March 5, 1994
Zodiac Sign: Pisces
Height: 175 cm (5'9″)
Weight: 58 kg (128 lbs)
Blood Type: O
Instagram: @mj_7.7.7
Weibo: ASTRO_MJ
MJ Facts:
-He was born in Suwon, Gyeonggi Province, South Korea.
-He was a contestant in the 2012 JYP Ent. X HUM Audition and won a one-year scholarship from Seoul National University.
-Auditioned for JYP Ent. with iKON's DK, Pentagon's Hongseok, and Kim Jisoo (actor).
-He appeared in Fantagio's web drama "To Be Continued" (투비컨티뉴드).
-Nickname: Happy Virus because he's always smiling.
-He can speak basic English.
-He calls himself Smile Engine.
-Personality: He jokes a lot and can be mischievous.
-Speciality: Lame Jokes
-Favorite Color(s): Mint and Yellow
-Favorite Marvel's Character: Iron Man (Billboard x MMT Astro Interview).
-Shoe Size: 255
-Hobby: Drawing
-Special Talents: Impersonations, He can impersonate Kwanghee, Park Jaebum, Yoon Moon-Shik, Ha Dongyun, Zion.T, Lee Sung Kyun, Lee Saedol.
-He can also impersonate animals such as a Camel, Chicken, Baby Chick, "Aegyo Duck" (Weekly Idol-Autumn Story Promotions).
-Favorite Food: Seafood, He says he wants to open a sushi restaurant one day.
-Role Model: Lee Seung Gi.
-He's the most talkative in Astro.
-He has a baby belly and doesn't want to get rid of it for abs. He states it's softer to lay on a belly like that! (vLive).
-He befriended Sanha first when he joined Fantagio.
-He wanted to be an architect when he was young but gave up when he realized how much studying there was.
-Moonbin stated MJ is a little weird (4D Character).
-MJ is friends with MYTEEN's Kookheon, ONF's Hyojin & E-Tion.
-If MJ wasn't a singer, he would be an architectural designer.
-If MJ was a girl he would date himself (Astro Idol Party 1/9/17).
-He shares a room with Rocky and Sanha.
-He was cast as Jamie on the musical "Everybody's Talking About Jamie" (2020).
-He composed "Bloom", one of the sidetracks in their 1st full album "All Light", alongside Jinjin.
-On August 22, 2020, MJ debuted in the trot idol group Super Five formed through MBC's reality show Favorite Entertainment.
– MJ has made his solo debut with the digital single Happy Virus on November 3rd, 2021.
-MJ's Ideal Type: A girl with a nice smile, a good sense of humor who is similar to him.
Profile By: Hannagw
(Source: Astro Profile (Kprofiles)
(Thanks to: LeeSuh JunDaeSoo, Jennifer Harrell )
Note: Please don't copy-paste the content of this page to other sites/places on the web. If you use info from our profile, please kindly put a link to this post. Thanks a lot! 🙂 – Kprofiles.com
Related: Astro's Profile
Latest Solo Comeback:
Do you like MJ? Do you know more facts about him? Feel free to comment below. 🙂