Kookheon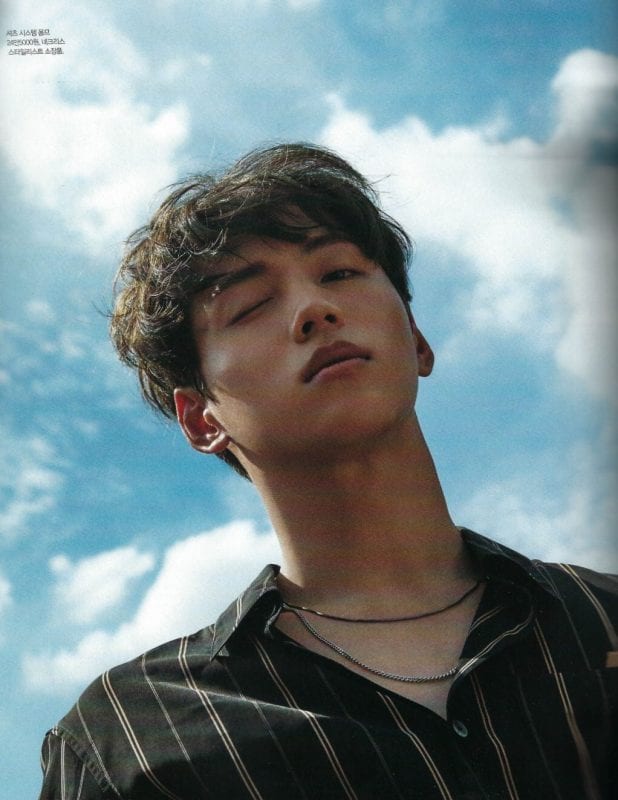 Stage Name: Kookheon (국헌), formerly known as Xiheon (시헌)
Birth Name: Kim Kook Heon (김국헌)
Position: Vocalist, Dancer
Birthday: April 15, 1997
Company: Music Works
PDX101 Class: A – A
Nationality: Korean
Height: 176 cm (5'9″)
Weight: 65 kg (143 lbs)
Blood Type: A
Instagram: @kukon_2
Kookheon Facts:
Early life & Family
– His birthplace is Bundang, South Korea.
– He has a younger sister called Hyerin.
Personal traits & Facts
– His nicknames are 'Gukkwon', 'Kukon'.
– Kookheon is close with Astro's MJ (OSEN).
– He was a participant in the survival show MIXNINE. (Ranked 18th)
– Started training to be an idol in 2012
– His skills are specialty singing, dancing, writing lyrics, and composing.
– Kookheon is very scared of ghosts and insects, and said he can protect you from anything except for that. (Fansign)
– His hobbies are working out and his health.
– Kookheon speaks a little English and Japanese.
MYTEEN
– He is considered the dad of the group.
– He is the Leader and a Main Vocalist of the group.
– He replaced Eunsu as the leader because Eunsu didn't see himself fit for the position.
– He has a pet dog which is a long-haired dachshund breed, called Yeolmu. (NewsAde)
– He sang the OST "사랑할 것 처럼 (As If To Love)" for the drama Stranger (Secret Forest)
– He sang the OST "너 밖에 모르고 (Only You Know)" for the drama Jugglers
– He gets scared the most among the members (K-RUSH Season 3 episode 25)
Produce X 101
– During the first elimination ceremony Kookheon thanked his supporters, pointing out that even though he didn't get enough screen time, his supporters were still there for him.
– Kim Kookheon's intro video.
– All of Kookheon's Produce X 101 videos.
– He was eliminated in episode 11, ranking at 21.
Other
– Kookheon debuted in a duet with  Yuvin called B.O.Y (BOf You), on January 7th, 2020.
– Kookheon's ideal type: Someone who is kind. He believes that as long as the person has a kind heart, everything will be fine.
Profile by cntrljinsung
(Special thanks to: kath, – A, honey kookheon)
Note: Please don't copy-paste the content of this page to other sites/places on the web. Please do respect the time and effort the author put in compiling this profile. If you need/want to use info from our profile, please kindly put a link to this post. Thanks a lot! 🙂 – Kprofiles.com
How much do you like Kookheon?
Do you like Kookheon? Do you know more facts about him? Feel free to comment below. 🙂