Mia Profile; Mia's Facts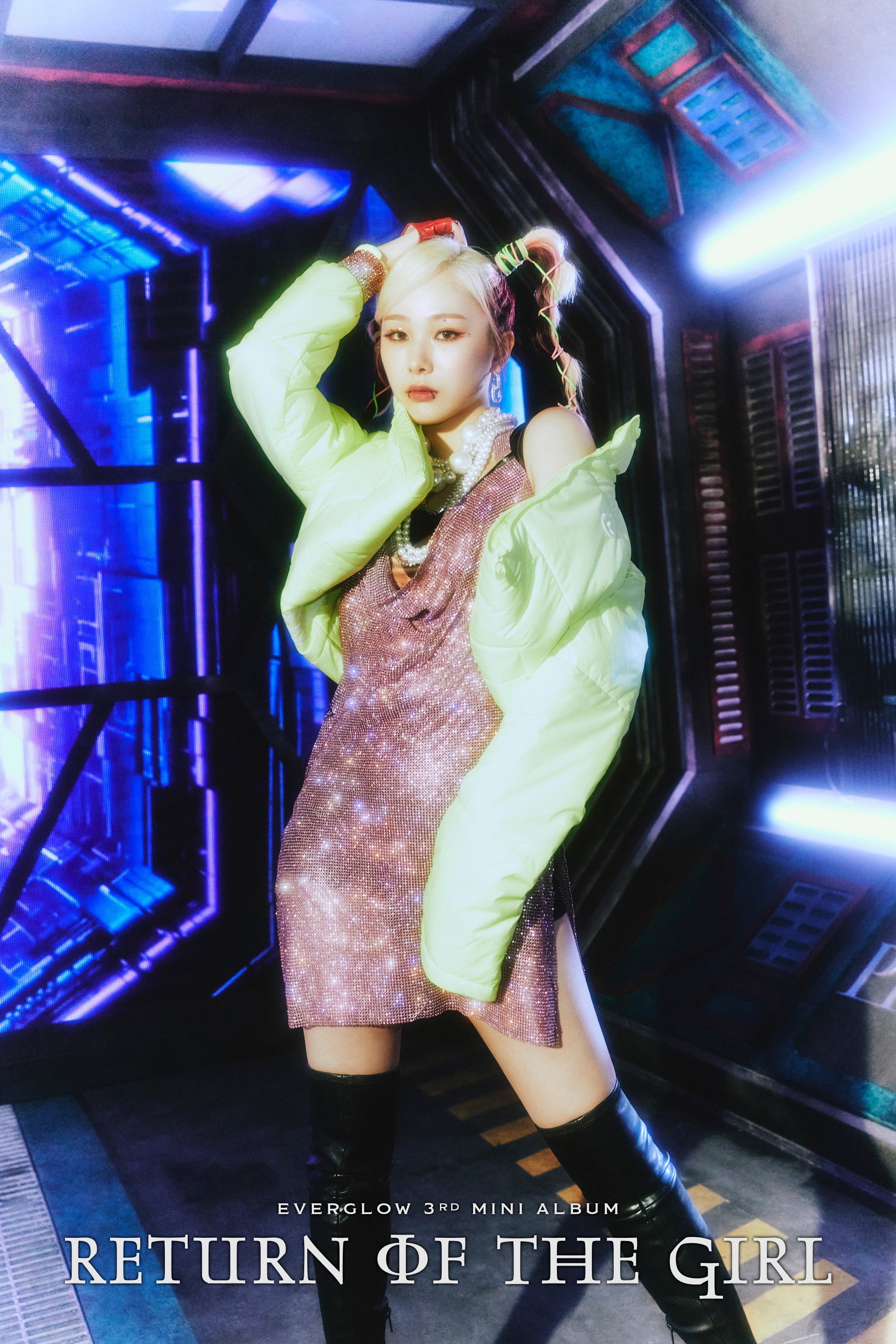 Mia (미아) is a South Korean member of girl group Everglow under Yuehua Entertainment.
Stage Name: Mia (미아)
Birth Name: Han Eunji (한은지)
Birthday: January 13, 2000
Zodiac Sign: Capricorn
Chinese Zodiac Sign: Rabbit
Nationality: Korean
Height: 163 cm (5'4″)
Weight: 42 kg (92 lbs)
Blood Type: A
Mia Facts:
– Birthplace: Sambang-dong, Gimhae, Gyeongsangnam-do, South Korea
– Education: Korea Art School Theatre & Film.
– She debuted as a member of Everglow on March 18, 2019.
– She's in charge of girl crush in the group.
– She was the second member to be revealed.
– Her unique charms are her Satoori accent and her low voice.
– She has many role models such as: BoA, Hyorin, Park Hyoshin and Ailee.
– Nicknames: Haneunji Maneunji, Mya, Han Mia and Miji
– She hates hospitals and everything related to them.
– Mia has a dog named Bokdori and two cats named Dabok & Tobok.
– Even though Mia is allergic to cats she supports that 'allergies are allergies and cute things are cute things'.
– She's afraid of the dark and of the thunders.
– Her favourite music genre is Indie Pop.
– During the making of 'Adios' Mia had an injury.
– Mia's passion for dancing led her to pursue the life of an idol.
– Loves: Pets like Sihyeon , chocolate, taking selfies.
– If they had a free day, Mia said she will sleep all day because she loves sleeping and she wants to sleep for 24 hours.
– Onda, Mia, and E:U are right-handed.
– Mia and Onda are Everglow's overspenders.
– She can't draw therefore does not enjoy drawing.
– Mia and Onda were roommates.
– Among all Everglow members she trained the longest in Yuehua Ent.
– Mia can't eat spicy food (except from sweet & spicy tteokbokki).
– Favorite food: Chocolate, tangerine flavored ice-cream
– Mia dislikes watching horror movies.
– Her representative color is Red.
– The meaning of her stage name Mia is "beautiful child".
– She likes pastel tone colours.
– Mia can do aegyo when she wants but she doesn't enjoy doing it.
– When Mia was told to do aegyo on Weekly Idol, Sihyeon said that Mia's the Queen of Cuteness and just overall cute.
– Mia answered in a video fansign that she'd like to be in a vocal subunit with Sihyeon.
– In the new dorm arrangement Mia is roommates with Yiren.
made by Min Ailin
(Special thanks to: #Twice Pink, Yuri, mia<3, Sihyeonji)
Note: Please don't copy-paste the content of this page to other sites/places on the web. If you use info from our profile, please kindly put a link to this post. Thanks a lot! 🙂 – Kprofiles.com
Related: Everglow Profile
How much do you like Mia?
Do you like Mia? Do you know more facts about her? Feel free to comment below. Let's complete this profile together time by time. 😊