BZ Boys Profile: BZ Boys Facts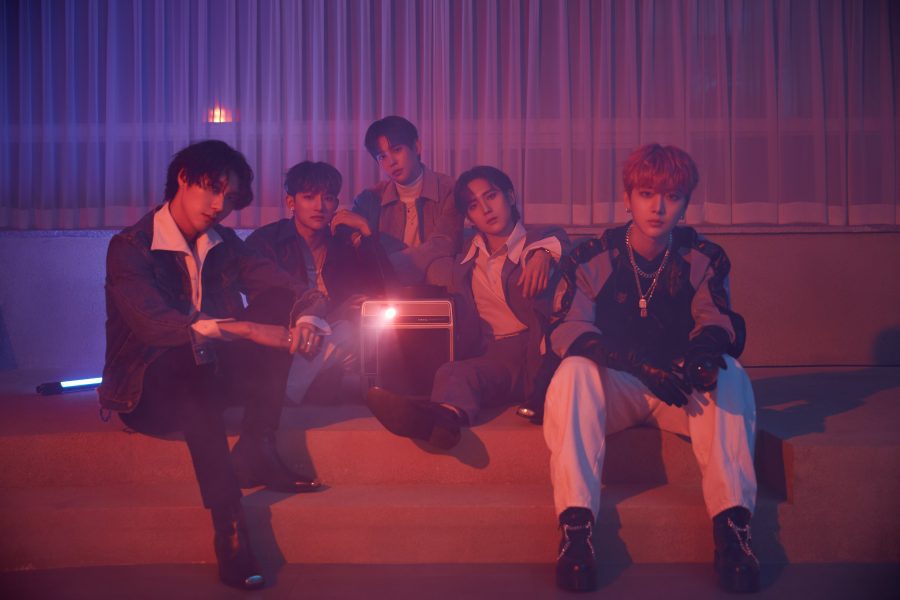 BZ Boys / Blue Zone Boys (청공소년) is a 5-member boy group under Chrome Entertainment. The group consists of: Bon, Taewoong, Hamin, Double D, and Seunghyun. The debuted on June 17th, 2019 with 'Question'.
BZ Boys Fandom Name: BLUENESS
BZ Boys Official Colors: PANTONE Cool Gray 1 C, PANTONE 2717 C, PANTONE 2965 U
BZ Boys Official Sites:
Twitter: @Bz_Boys
Instagram: @bz_boys
FanCafe: BZ BOYS
Facebook: @BzBoys
YouTube: BZ BOYS
BZ Member Profile:
Bon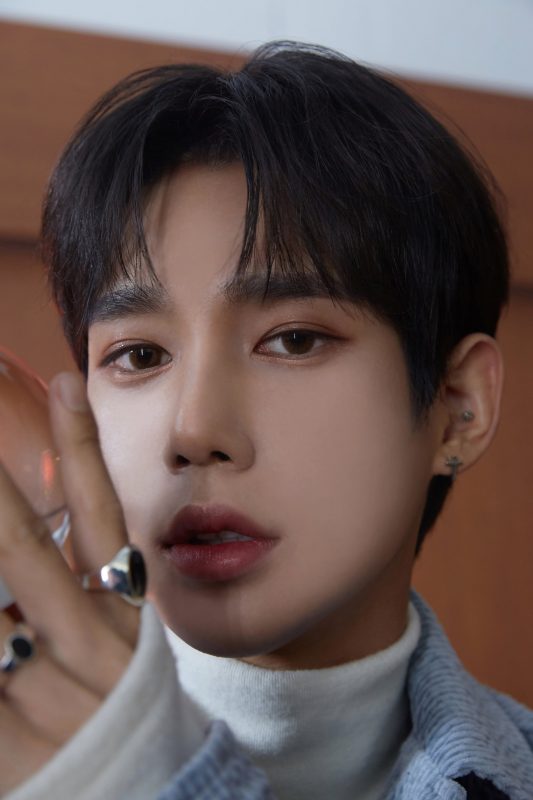 Stage Name: Bon (본)
Birth Name: Choi Won Ho (최원호)
Nickname: Prince Thai, Leada
Position: Leader, Main Vocalist
Birthday: April 26th, 1993
Zodiac Sign: Taurus
Height: 175 cm (5'9″)
Weight: 60 kg (132 lbs)
Blood Type: A
Hobbies: Gastroventure, photography, bowling
Specialty: Yodeling, dance
Motto: "Sometimes it is wise to give up"
Instagram: @bz_bon
Bon Facts:
– His MBTI is ESTJ.
– When he was young he liked to watch penguins in the 63 Building that is in Yeongdeungpo, Seoul, South Korea.
– Bon was the member who encouraged Taewoong to join Chrome Entertainment with him after Taewoong left MMO.
– Used to be a decently well-known ulzzang and had fanmeetings in Thailand off the back of his fame.
– He appeared in MONNI's "Goodbye My Girl" music video.
– Bon was in the debut boy group lineup for WH Creative for 3 years.
Taewoong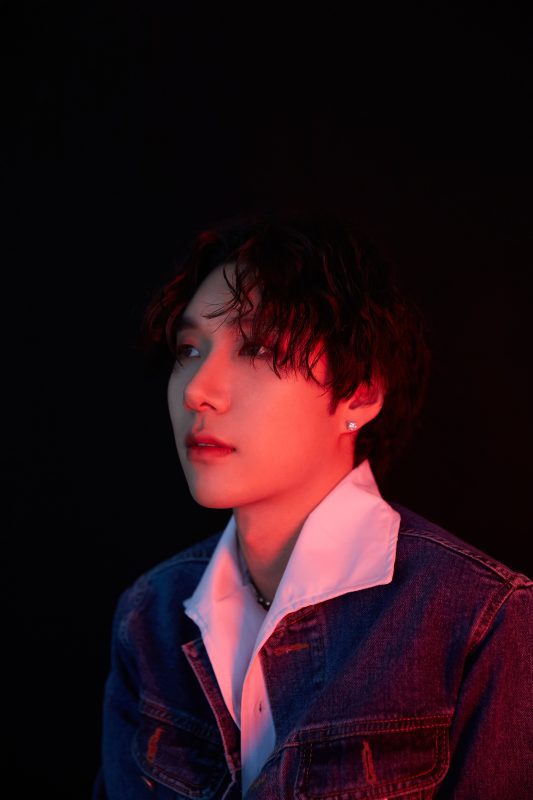 Stage Name: Taewoong (태웅)
Birth Name: Choi Tae Woong (최태웅)
Nickname: Choitaeng
Position: Vocalist, Rapper
Birthday: January 26, 1994
Zodiac Sign: Aquarius
Height: 180 cm (5'11″)
Weight: 65 kg (143 lbs)
Blood Type: A
Hobbies: Excercising, watching movies, futsal
Specialty: Singing, rap
Motto: "Let's make a happy day for everyone, not just for me"
Instagram: @bz_teddygrade
Taewoong Facts:
– Bon was the member who encouraged Taewoong to join Chrome Entertainment with him after Taewoong left MMO.
– He is a former MMO trainee.
– Participated on Produce 101 Season 2 and ranked 71st.
– Attended Hak Enter, a performance school that was also attended by Jaehan and Minjae from Spectrum as well as Produce 101 Season 4 participant Yoon Hyunjo.
– Friends with SF9's Hwiyoung and Zuho, Alphabat's L:ambda, Aivan, the members of Camilla, and choreographer Kim Sangjin (for the last four it's from them all being former B2M trainees); in terms of Produce 101 Season 2 trainees he's particularly close to other than the other ex-MMO trainees, he's mentioned JBJ95's Sanggyun and Rainz' Daehyun as the trainees he met up the most with after the show in the ChoiKimJoo Insta live.
– He/his family(?) have two cats called Kancho and Ming Ming (Instagram post).
– After Produce 101, Taewoong became slightly notorious among fans for losing his wallet; he lost it just after the show ended twice in a row and then lost it again later the following year.
– His hobbies are futsal and rewatching movies.
Hamin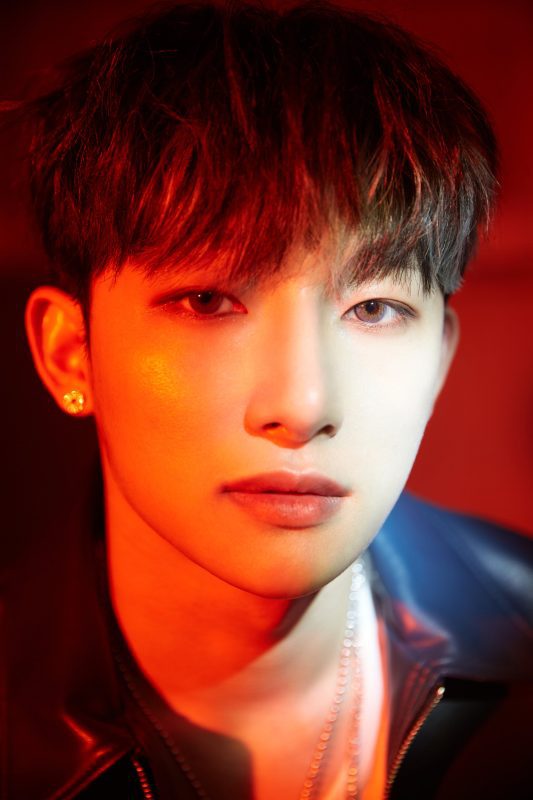 Stage Name: Hamin (하민)
Birth Name: Lee Ha Min (이하민)
Position: Lead Vocalist
Birthday: November 18th, 1996
Zodiac Sign: Scorpio
Height: 177 cm (5'10")
Weight: 62 kg (136 lbs)
Blood Type: A
Nationalty: Korean
Instagram: @minhi_1118
Hamin Facts:
– His MBTI is ENFP.
– He was added to the group in October 2020.
– He was a contestant on Produce X 101.
Double.D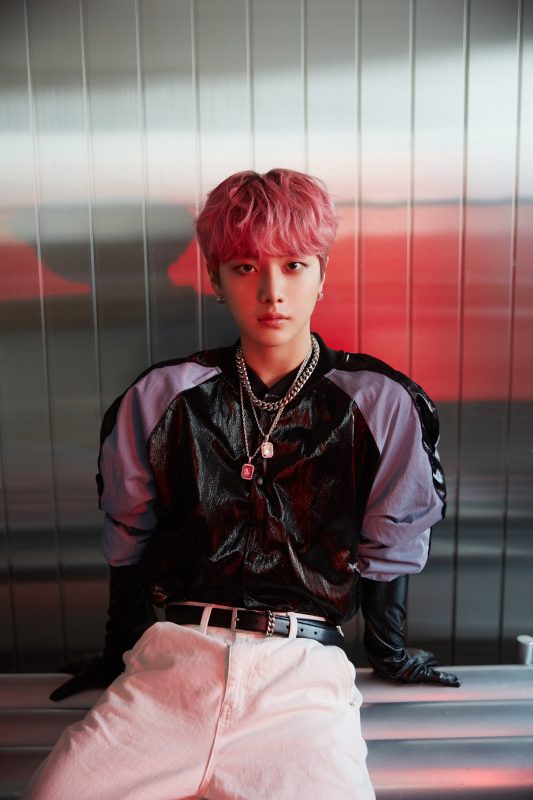 Stage Name: Double.D (더블.디)
Birth Name: Jeong Dong Hwan (정동환)
Nickname: DongDong, Dongle
Position: Rapper
Birthday: April 16th, 1997
Zodiac Sign: Aries
Height: 175 cm (5'8″)
Weight: 58 kg (128 lbs)
Blood Type: B
Hobbies: Exercising, fashion trend searching
Specialty: Exercise
Motto: "Make sure to keep my words every time"
Instagram: @bz_double.d
Double D Facts:
– Joined the other three in their trainee group in September 2018 (Taewoong's Insta story).
– Owns a West Highland Terrier/Westie.
Seunghyun


Stage Name: Seunghyun (승현)
Birth Name: Jung Seung Hyun (정승현)
Nickname: Seungzzang, Pokémon Master
Position: Vocalist, Visual, Maknae
Birthday: December 18th, 1998
Zodiac Sign: Sagittarius
Height: 178 cm (5'10")
Weight: 60 kg (132 lbs)
Blood Type: A
Hobbies: Playing games, watching movies
Specialty: Vocal mimicry
Motto: "Spend your life where you are excited"
Instagram: @bz_s2unghyun
Seunghyun Facts:
– He was part of the 'original' trainee group from when Taewoong first joined Chrome as he and Taewoong had trained together before.
Note: Please don't copy-paste the content of this page to other sites/places on the web. Please do respect the time and effort the author put in compiling this profile. If you need/want to use info from our profile, please kindly put a link to this post. Thanks a lot! 🙂 – Kprofiles.com
profile by Y00N1VERSE
Edited by: DaWonSeo
(Special thanks to frank! (@choistaeng) for providing the info; Hirakocchi, Jonathan, B cherry, isabella)
Who is your BZ BOYS bias?
Related: BZ Boyz Discography
Latest Korean comeback:

Who is your BZ BOYS bias? Do you know more facts about them? Feel free to comment below. 🙂