Time (시간)


Time (시간) is a drama starring Kim Junghyun, Seohyun, Kim Junhan, Hwang Seungeon, and more. The show premiered on July 25, 2018, and the final episode aired on September 20, 2018.
Drama Name: Time (English title)
Hangul: 시간 ( Shigan)
Also known as: Shigan, 時間
Release Date: July 25, 2018 – September 20, 2018
Genre: Romance, Melodrama
Network: MBC
Episodes: 32
Rating: PG-13
Duration Time: 35 min
Airing Times: Wednesday & Thursday, 22:00 (KST)
Director|Writer: Jang Joonho|Choi Hochul
Synopsis:
Not everyone can appreciate and understand how precious time is, but more importantly how limited at the same time too. An eccentric man (Kim Junghyun) finds himself linked to the death of the younger sister of an aspiring and hardworking woman (Seohyun) so he tries to devote as much time as he has left to her after ruining her life.
Main Cast:
Kim Junghyun


Role Name: Cheon Sooho (천수후)
Real Name: Kim Junghyun (김정현)
View full Kim Junghyun profile…
Seohyun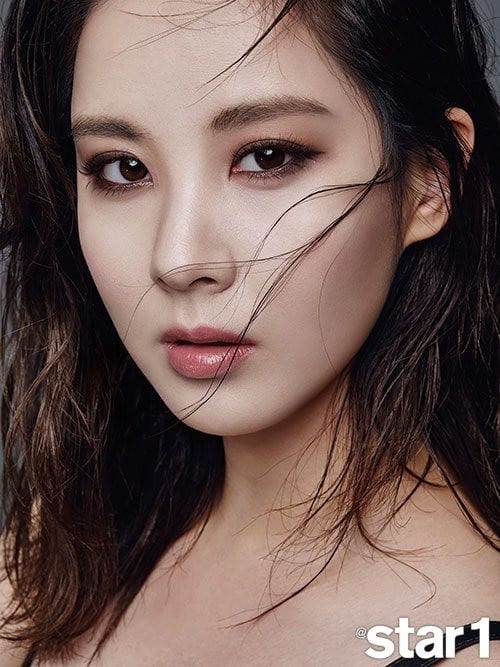 Role name: Seol Jihyun (설지현)
Real name: Seo Joohyun (서주현)
Group / unit: Girls' Generation, TTS
View full Seohyun profile…
Kim Junhan


Role Name: Shin Minseok (신민석)
Real Name: Kim Junhan (김준한)
View full Kim Junhan profile…
Hwang Seungeon


Role Name: Eun Chaea (은채아)
Real Name: Hwang Seungeon (황승언)
View full Hwang Seungeon profile…
Supporting Cast:
Choi Jonghwan


Role Name: CEO Cheon (천 사장) (Sooho's father)
Real Name: Choi Jonghwan (최종환)
View full Choi Jonghwan profile…
Jeon Sukyeong


Role Name: Jang Oksoon (장옥순) (Sooho's stepmother)
Real Name: Jeon Sookyeong (전수경)
View full Jeon Sookyeong profile…
Kim Heejung


Role Name: Yang Heesook (양희숙) (Jihyun's mother)
Real Name: Kim Heejung (김희정)
View full Kim Heejung profile…

Ahn Jihyun


Role Name: Oh Younghee (오영희)
Real Name: Ahn Jihyun (안지현)
View full Ahn Jihyun profile…
Kim Jungtae


Role Name: Geum Taesung (금태성)
Real Name: Kim Jungtae (김정태)
View full Kim Jungtae profile…
Choi Dukmoon


Role Name: Nam Daechul
Real Name: Choi Dukmoon (최덕문)
View full Choi Dukmoon profile…
Kang Mina


Role Name: Miss Yang (미스  양)
Birth Name: Kang Mi Nah (강민아)
View full Kang Mina profile…
made by Min Ailin
(Special thanks to fellow author: lovealwayskpop for providing some individual profiles for the actors/actresses)
Note 1: Please don't copy-paste the content of this page to other sites/places on the web. If you use info from our profile, please kindly put a link to this post. Thanks a lot! 🙂 – Kprofiles.com
Note 2: Please use spoiler tags in the comments if there is a chance your comment might contain some. Thank you! (Just wrap the new <spoiler></spoiler> tag around your comment.)
How would you rate 'Time (시간)' ?
K-Drama Trailer:

Do you like Time? Feel free to comment down below.