PRIMROSE Members Profile:


PRIMROSE (프림로즈), who was originally a duo, is a soloist under AO Entertainment consisting of Ruby. Yeum left on March 23, 2023, due to health reasons. PRIMROSE will add another member.  PRIMROSE is expected to "create a new paradigm different from existing idol groups," as well as "foreshadow a new idol lineage and open a new era of K-Pop." PRIMROSE made their debut on January 13, 2023 with the mini album RED MOON as a duo.
PRIMROSE Fandom Name: Prism (프리즘)
PRIMROSE Official Colors: —
What does the group name mean?
PRIMROSE in Latin means "first rose". They wanted to convey the first thing that bloomed and its softness. Though, there's also a rough side to it.
Official Accounts:
Webpage: aoenter21.com/index/artist_group/1
Instagram: primrose_0fficial
Twitter: PRIMROSE_AO
YouTube: 프림로즈 PRIMROSE
TikTok: primrose_0fficial
Daum Café: PRIMROSE
Facebook: 프림로즈 Primrose

Members Profile:
Ruby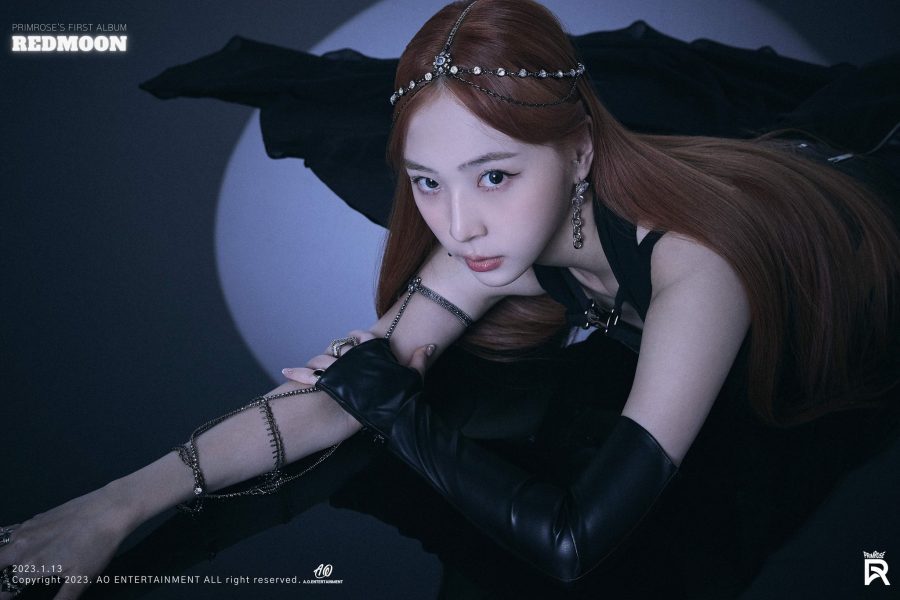 Stage Name: Ruby (루비)
Birth Name: Heo Jiwon (허지원)
Position: Main Rapper, Main Dancer, Maknae
Birthday: August 21, 2002
Zodiac Sign: Leo
Height: 156 cm (5'1″)
Weight: N/A
Blood Type: AB
MBTI Type: ISFJ
Nationality: Korean
Instagram: ruvby
Ruby Facts:
— She's said to have a "bright and bouncy vocal tone," as well as "splendid rapping skills".
— One of her role models is NewJeans because she would like to be well known as they are. She even says "Ditto" is her style. Another one her role models is G-Dragon.
— Her favorite music genres are R&B and indie.
— She trained for 3 years.
— Ruby likes playing games, such as Mobile KartRider, until 2:00am and editing & taking photos alone.
— Her MBTI is ISFJ.
— Two of her nicknames are Dumpling and Jjion.
— She went to AO Music Academy and Flat9 Dance Academy.
— Ruby passed the final audition for Vine Entertainment.
— Her favorite songs are "Nights Like This (feat. Ty Dolla $ign)" by Kehlani and "Crying Over You (feat. RM & BEKA)" by HONNE.
— She was a member of ELADOS.
— Some of her favorite artists are Umi, SZA, The Volunteers, and HONNE.
— Ruby entered a national piano competition, where she won the Top Excellence Price.
— Her hobbies are taking pictures, playing games, collecting perfumes, and driving.
— She is the mood maker of the duo.
— Ruby named herself that because it meant that she shines like a jewel.
Former Member:
Yeum


Stage Name: Yeum (예음)
Birth Name: Jeong Myongwoo (정명우)
Position: Main Vocalist
Birthday: November 19, 2001
Zodiac Sign: Scorpio
Height: 159 cm (5'2″)
Weight: N/A
Blood Type: B
MBTI Type: ENFP
Nationality: Korean
Instagram: thingvv0.0
Yeum Facts:
— She's noted to be strong in the R&B genre, with husky low notes and "light and refreshing" high notes.
— Yeum loves songwriting so much that she has a whole book full of lyrics.
— A few of her nicknames are Pingu, Yem, and Maemwoo.
— She was a member of Azer-Blossom.
— Yeum went to Fuze Practical Music Academy Daehangno Branch.
— Her favorite song is "Reforget" by Lauv.
— She trained for 3 years.
— In the future, she would love to collaborate with Paul Kim and also try acting.
— Her role model is MAMAMOO's Hwasa because she wants to be an all-rounder as she is. Another one of her role models is Red Velvet's Wendy.
— Yeum can imitate Doraemon's voice.
— She attends Howon University and is in the Department of K-pop.
— Her stage name Yeum means talent in sound and that she wants to be recognized as a vocalist.
— One of her hobbies is watching YouTube.
— Yeum has a tattoo on her arm that says "지금부터 환상의 쇼가 펼쳐집니다" which means "From now, a fantastic show will be held."
Profile Made by midgehitsthrice
Note 1: Positions were confirmed in this article.
(Special thanks to brightliliz)
Who is your PRIMROSE bias?
Debut Release:
Who is your PRIMROSE bias? Do you know more facts about them? Feel free to comment down below.