RM Profile and Facts; RM's Ideal Type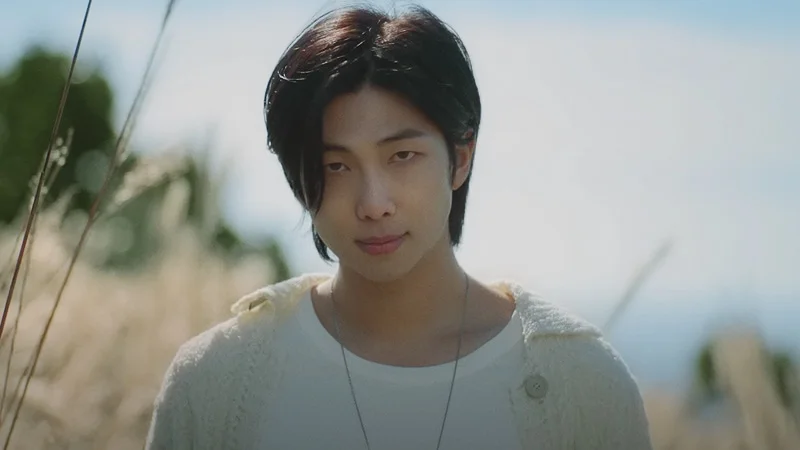 RM (아르엠) is a member of the South Korean boy group BTS and a rapper under Big Hit Music. – He made his official solo debut on December 2, 2022 with the full-length album "Indigo".
Stage Name: RM (아르엠), his old stage name was Rap Monster (랩몬스터)
Real Name: Kim Nam Joon (김남준)
Birthday: September 12, 1994
Zodiac Sign: Virgo
Height: 180 cm (5'11")
Weight: 76 kg (167 lbs)
Blood Type: A
MBTI Type: ENTP (his previous results were ENFP and INFP)
Representative Emoji: 🐨
RM's Spotify list: RM's Heavy Rotations
Instagram: @rkive
RM facts:
– He was born in Ilsan, Gyeonggi-do, South Korea. (Source)
– His family consists of: Dad, mom, younger sister
– Education: Apgujeong High School; Global Cyber University – Electronic engineering major (bachelor)
– In 2006 RM studied languages in New Zealand for 4 months. (Bon Voyage 4 – Ep 1)
– He's currently enrolled to Global Cyber University.
– Pre-debut he had already been performing as an underground rapper, with several tracks released informally, including a collaboration with Zico (Block B).
– He taught himself how to speak English, by watching the TV series "Friends".
– He's really smart with an IQ of 148. He was previously ranked in the top 1% of the nation in his high school exams.
– He speaks English fluently.
– RM's TOEIC (The Test of English for International Communication) score was 900.
– There was a rumor among the Korean fans that at the age of 15, Namjoon had a heart surgery with a 30% chance of living (but that's just a rumor).
– Hobbies: Surfing the web, walking in a park, cycling, photography, mountain climbing.
– He is good at ice-skating.
– He's a great supporter of LGBTQ+ community.
– He has a younger sister the same age as Jungkook but when asked if he would introduce her to him, he said N.O.
– His image before debut was a neat and quiet student.
– He started to write lyrics since he was in school, on his textbook.
– RM has composed/produced 100+ songs.
– RM's nicknames are "Rap Mon" (shortened), "Leader Mon" (because he is the leader) and "God of Destruction" or "the destroyer" (he destroys everything he touches: sunglasses, clothes, doorknobs, bunk bed ladders. Hence, his members gave him this nickname).
– Clothes matter to him
– His favorite foods are meat and Kalguksu (Korean knife noodles).
– BTS has been around since 2010, but they debuted in 2013 because of the constant member change up. RM is the only member left from the original line up.
– Despite his rough and tough image, he is very playful and relaxed.
– His favorite colors are black, pink and purple. (BTS interview for J-14 Magazine from 170505)
– Purple was his favourite colour when he was little. It reminds him of his childhood. (BTS 3rd Muster)
– He nicknamed himself as Pink Mon, because he used to like pink.
– His favorite number is 1.
– His favorite items are clothes, computer, books.
– He likes clear weather.
– Namjoon had a dream of being a security guard when he was still young.
– Rap Mon's role model is Kanye West and A$AP Rocky.
– RM wrote the lyrics of 'No More Dream' because he had no dreams when he was in school.
– He, along with Jung Hunchul (ex member of Bangtan) wrote a Brave Brother/YG diss track called 'Hook'.
– He wants to be a rich Rapper in 10 years.
– He has a dog, whose name is RAP MON.
– He would like to make a sub-unit with Jungkook.
– He was the first member to join BTS.
– He likes to imitate his members.
– Rap Mon said that he and GOT7 Jackson are good friends. He said Jackson is very handsome and really good at dancing.
– During high school, Rap Mon and BTOB's Ilhoon were classmates in the same club: Design Club. (Weekly Idol 140702)
– On March 4, 2015, he released his 1st solo single, a collaboration with Warren G, entitled "P.D.D (Please Don't Die)"
– He released his first solo mixtape, "RM" on March 17, 2015.
– On November 13 2017, Namjoon wrote a message on the group's official fan cafe announcing he changed his stage name from Rap Monster to RM. Namjoon stated that "RM" could mean anything you wanted, like for example "Real Me".
– On October 23, 2018 he released his "Mono" mixtape. He released three MVs: "Moonchild","Forever Rain", and "Seoul" off of his mixtape.
– RM's ideal date: "It's like the ordinary college student date. We can see a movie together, eating together, walking together. I want to have love like that. It's because i can't at all. (Laugh)"
– Some of his popular quotes are: "Jimin, you got no jams" and "Team work makes the dream work".
Other members about RM:
– Suga: "On the stage, Rap Mon wears sunglasess and has a powerful image but actually he likes cute things. He keeps the 'Pocket Monster Ball' on his bed that he received at a fansign."
– Jin: "The Baby Dinosaur Dolly. He shakes his tail and crushes things."
– Jimin: " In the fact, he gets hurt easily."
– In the old dorm, he used to shares a room with V.
– In the new dorm he has his own room. (180327: BTS' JHOPE & JIMIN – MORE MAGAZINE MAY ISSUE)
– RM is ranked 79th on TC Candler "The 100 Most Handsome Faces of 2018".
– He made his official solo debut on December 2, 2022 with the full-length album "Indigo".
– RM's ideal type: "sexy, even to a brain. Someone that is thoughtful and confident"
Note 1: He updated his MBTI result on May 6, 2022. (Source: BTS MBTI 2022 ver.) He updated his MBTI to ENTP on June 9, 2022. (Source: Instagram Story)
Note 2: Please don't copy-paste the content of this page to other sites/places on the web. If you use info from our profile, please kindly put a link to this post. Thanks a lot! 🙂 – Kprofiles.com
(Special thanks to An, Kkukiejams, Nane, Hena De la Cruz, kpop ♡, hey in, ᴋᴀᴢᴜᴛᴀ //, MinSuga143, MinCrizz, Once for Twice, Salt, Tara, Laerke MA, AnimeNeko513, Emily, lizzie loves jaehyun ¹²⁷, —–, Antoinette Hines for providing additional info.)
Note: Please don't copy-paste the content of this page to other sites/places on the web. If you use info from our profile, please kindly put a link to this post. Thanks a lot! 🙂
Related: BTS Profile
Quiz: Who's your BTS boyfriend?
RM Discography
Latest solo release:
Do you like RM? Do you know more facts about him? Feel free to comment below.