Jiung Profile & Facts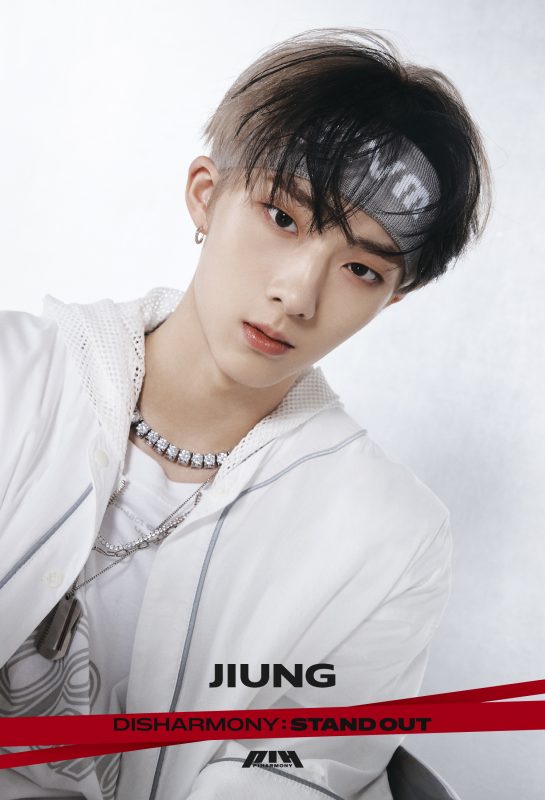 Jiung (지웅) is a member of the K-Pop boy group P1Harmony that debuted on October 28th, 2020.
Stage Name: Jiung (지웅)
Birth Name: Choi Ji Ung (최지웅)
Chinese Name: Cui Zhixiong (崔智雄)
Position: Rapper, Vocalist, Dancer
Birthday: October 7th, 2001
Zodiac Sign: Libra
Height: 178 cm (5'10")
Weight: –
Blood Type: O
Nationality: Korean
Jiung Facts:
– He was born in Seoul, but his hometown is Anyang, Gyeonggi Province, S. Korea.
– He has a younger brother (born in 2008).
– In P1Harmony, he was the third to be revealed as a member.
– His goal is inner perfection.
– He wanted to be a singer because when he was in school, he performed at a festival and liked the feeling of being on stage.
– His favorite phrase is "You are you, I am me."
– His favorite song currently is 'Okinawa' by 92914.
– His favorite facial feature is his nose.
– His favorite artists are Bruno Major, 92914, Post Malone, 6lack, Bon Iver, Bloo, and Civilian.
– A couple of his favorite foods are rosé pasta, garlic bread, and potatoes.
– A couple of his favorite movies are 'Little Forest', 'Before Sunrise', and 'About Time'.
– His name, Jiung, means 'to be a wise man'.
– He's interest in fashion and he likes all accessories.
– He is a big fan of CNBLUE and their song "I Don't Know Why" is his go-to song to sing in a karaoke.
– A couple things he wants to do are go camping by himself, buy an island and build a house, backpack around the world, and become an adult.
– He shares a birthday with MCND's Huijun, DESTINY's Sui, and EXO's Lay.
– His MBTI type is INTJ, the Architect. It stands for Introverted, iNtuitive, Thinking, Judging.
Note: Please don't copy-paste the content of this page to other sites/places on the web. Please do respect the time and effort the author put in compiling this profile. If you need/want to use info from our profile, please kindly put a link to this post. Thanks a lot! 🙂 – Kprofiles.com
profile made by Audrey7
Do you like Jiung? Do you know any more facts about him? Feel free to comment down below.