AOA Cream Members Profile: AOA Cream Facts and ideal types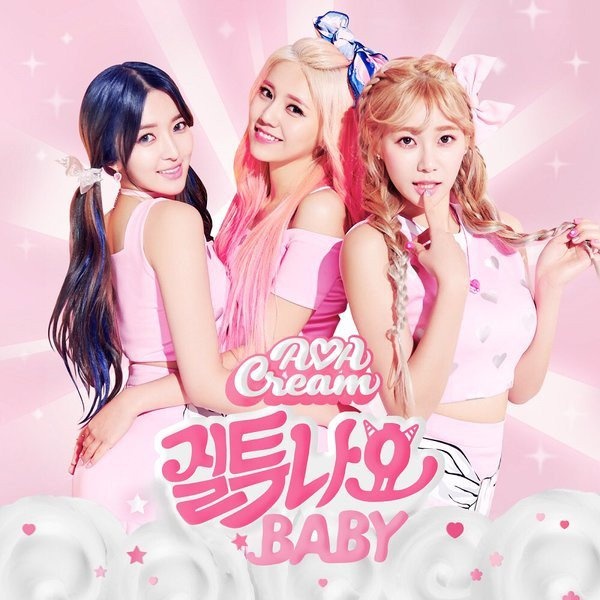 AOA Cream is a subunit of 3 members of AOA (Ace of Angels – 에이오에이) under FNC Entertainment. The group consists of Yuna, Hyejeong and Chanmi. AOA Cream debuted on February 12, 2016.
AOA Cream Fandom Name: –
AOA Cream Official Fan Color: –
AOA Cream Official Accounts:
Twitter: @official_aoa
Facebook: OfficialAOA
AOA Cream Members Profile:
Yuna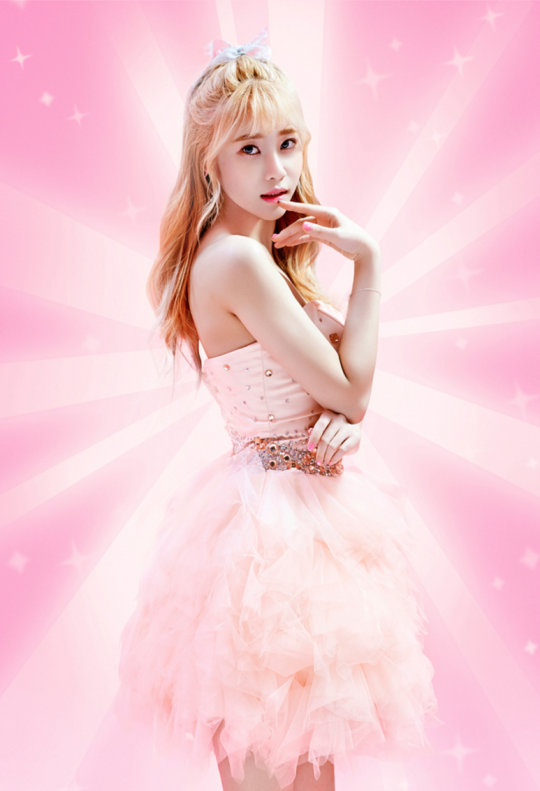 Stage Name: Yuna (유나)
Birth Name: Seo Yu Na (서유나)
Position: Main Vocalist
Birthday: December 30, 1992
Zodiac Sign: Capricorn
Height: 163 cm (5'4″)
Weight: 45 kg (99 lbs)
Blood Type: O
Yuna facts:
– She was born in Busan, South Korea.
– She has a younger sister.
– Her younger sister Yu-ri made her debut in 2014 with the girl group Berry Good, under the stage name "Seoyul".
– She plays piano since she was 7 years old.
– She went to Seoul from Busan alone, after getting consent from her parents. She stayed at her uncle's, practiced singing and went to auditions.
– She can play the keyboard.
– Her favorite type of music is ballads.
– She played the lead in the Japanese musical "Summer Snow".
– She acted in a few web-dramas and dramas: "Hot and Sweet" (2016), "My Old Friend" (2016), "Single Wife" (2017).
– Yuna's ideal type: "I hope he'll be a person who's quiet yet still takes good care of me, and only softens up in front of me. I think I would fall for how he takes care of me though he acts like he doesn't care. Jung Woo Sungsunbaenim, from the [jTBC] drama Padam Padam…The Sound of His and Her Heartbeats. I was attracted to the way he just threw things in others' ways."
Show more Yuna fun facts…
Hyejeong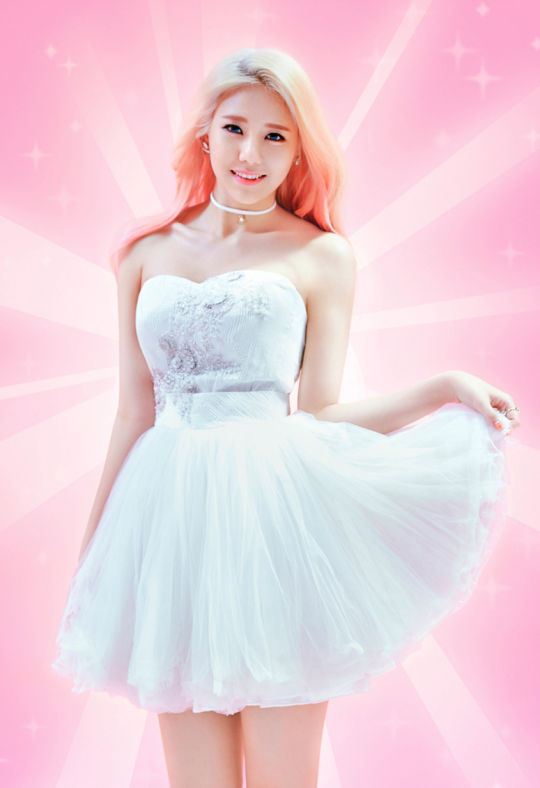 Stage Name: Hyejeong (혜정)
Birth Name: Shin Hye Jeong (신혜정)
Position: Lead Vocalist, Lead Dancer, Visual
Birthday: August 10, 1993
Zodiac Sign: Leo
Height: 170 cm (5'7″)
Weight: 48 kg (105 lbs)
Blood Type: A
Hyejeong Facts:
– She was born in Seoul, South Korea.
– She's an only child.
– It is said that she was very shy as a child, and is still shy today, but is more open and talkative once you get to know her.
– She became more confident after she became a cheerleader and a promotional model in high school.
– Hyejeong's mom signed her up for a supermodel pageant where Hyejeong succeeded at up until the third preliminary round. However, during that contest she was discovered by FNC Entertainment's casting director, so she joined the company as a trainee (in August 2010).
– She acted in SBS drama 'A Gentleman's Dignity' prior to AOA's debut.
– She acted in SBS's drama "Cheongdam-dong Alice" (as Se Kyung's younger sister Se Jin).
– She was one of the cast members on the first season of The Romantic & Idol, she paired up with MBLAQ's Mir and 2PM's Jun.K on the show.
– She enjoys doing yoga.
– She is good at cooking Kimchi.
– She and Seolhyun eat the most out of the AOA members.
– She prefers to stay simple by wearing a hoodie and some shorts, rather than dressing up.
– According to the other members, she has the best body and is the sexiest in the group.
– Hyejeong starred in FT Island's "I Wish" MV.
– Hyejeong's ideal type: "A man who's humorous and kind, a man who would be fun to be around. Gong Yoo sunbaenim."
Show more Hyejeong fun facts…
Chanmi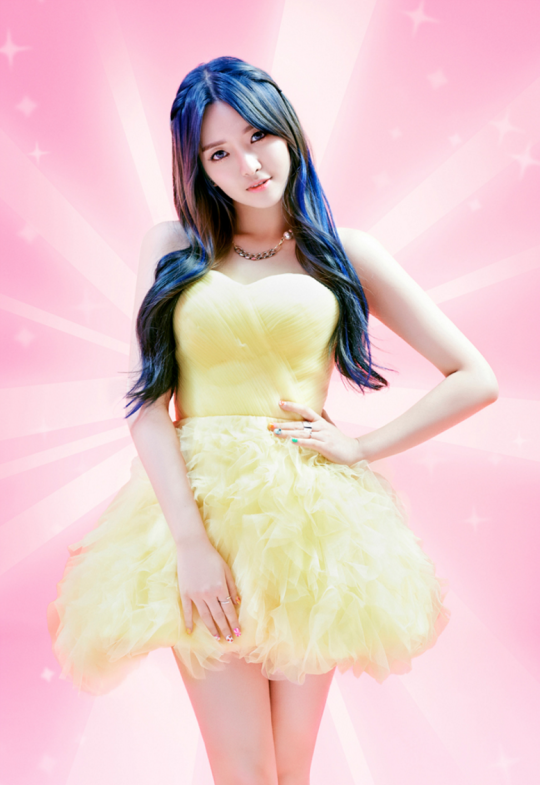 Stage Name: Chanmi (찬미)
Birth Name: Kim Chan Mi (김찬미), but she legally changed her name to Im Chanmi (임찬미)
Position: Main Dancer, Main Rapper, Vocalist, Maknae
Birthday: June 19, 1996
Zodiac Sign: Gemini
Height: 166 cm (5'5″)
Weight: 47 kg (103 lbs)
Blood Type: AB
Chanmi Facts:
– She was born in Gumi, South Korea, but at age of 6, her family moved to Daegu, South Korea.
– She has an older sister and a younger sister.
– When she was a kid she had lots of energy, so her mom sent her to a dancing school.
– She has been scouted while she was dancing during a basketball game in the 2nd year of middle school.
– She talks while sleeping.
– She also sleepwalks.
– Because Chanmi has many things on her bed sometimes they fell onto Choa's bed since Choa and Chanmi share a bunk bed together.
– In 2014, she made it into the final round of MBC Music's Idol Dance Battle D-Style.
– She acted in the web drama "What's Up With These Kids?" along with VIXX's N and Hongbin (2016).
– Chanmi is involved in a personal performance project called "Look at Mi" (a dance performance project).
– Chanmi's ideal type: "I like people who have their own little worlds. It's okay if he's a bit unconcerned about me. A man who can join me in what I like. Um… like eating chocolate together! If he doesn't like it, I won't force it on him, but then I don't think I would be with him in the first place."
Show more Chanmi fun facts…
profile made by Felipe Grin§
Note: Please don't copy-paste the content of this page to other sites/places on the web. If you use info from our profile, please kindly put a link to this post. Thanks a lot! 🙂 – Kprofiles.com
Back to AOA profile
Who is your AOA Cream bias?
Latest Korean Comeback:
Who is your AOA Cream bias? Do you know more facts about them? Feel free to comment below. It can help new fans find more info about them. 🙂